Hello and happy Monday…late…but still Monday here! I needed to stop by today and let you know about the 2019 Threadology Quilt Along going on over at the Fat Quarter Shop Jolly Jabber blog!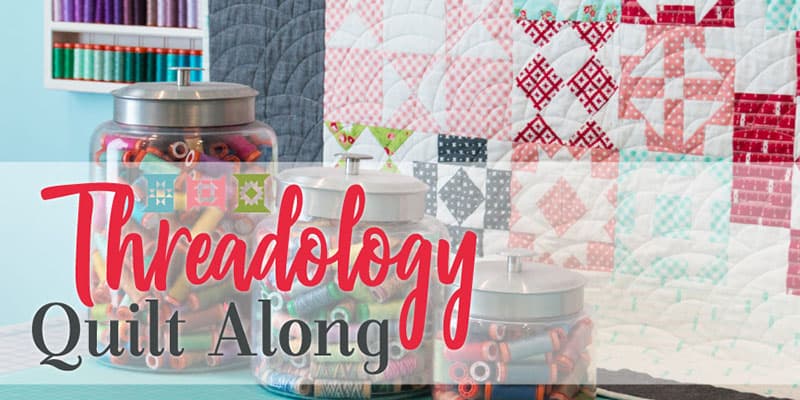 All of the details have been announced today, and of course the fabric requirements are available as well. This year's quilt is a beautiful one, and I can't wait to get started sewing. I've sewn along with the Fat Quarter Shop Jolly Jabber Quilt Alongs for several years now, and this one looks to be a favorite! (Last year's quilt along was this one).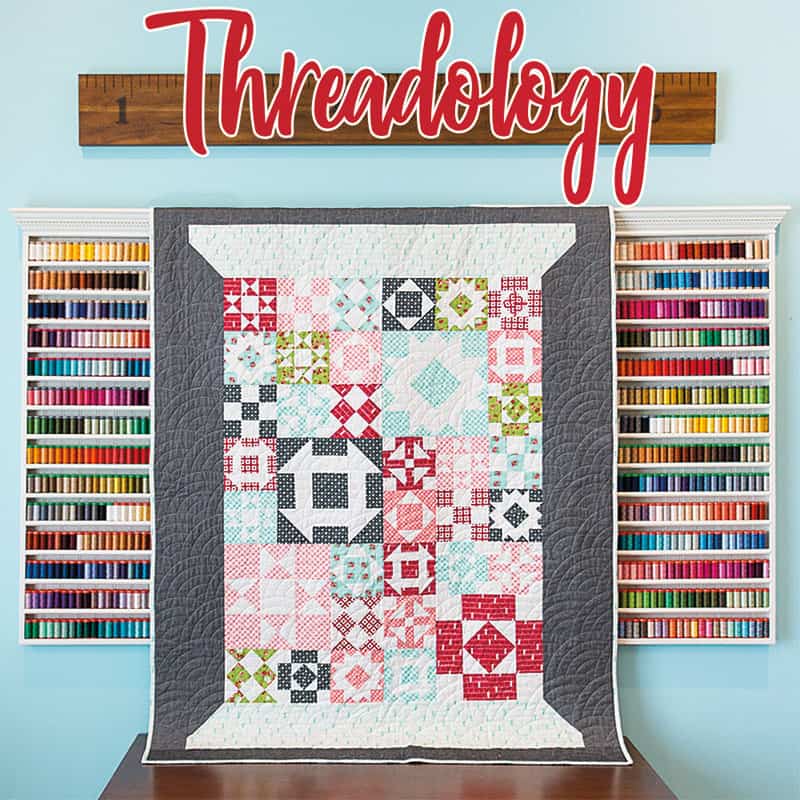 This year's quilt is a gorgeous sampler quilt featuring quilt blocks in different sizes. There is a delightful kit available for making the version pictured above. It features Little Snippets fabric and comes in a beautiful box with the most fun little thread box included too! The kit includes the full pattern, three coordinating Aurifil small thread spools, the fun thread box I mentioned above–and it's all packaged in a beautiful keepsake box with a magnetic closure.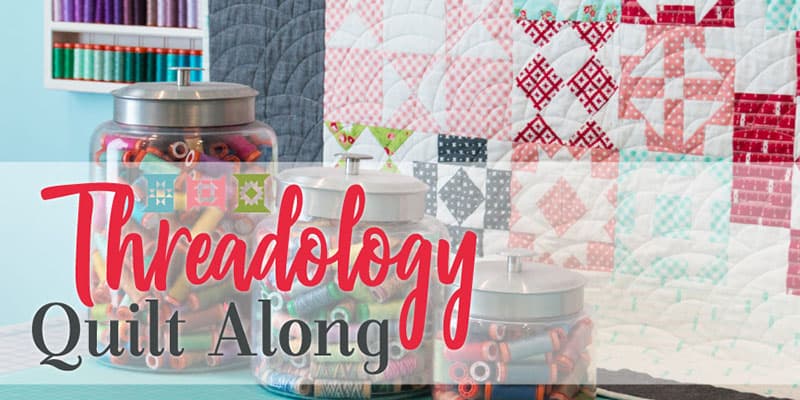 This year's quilt along will benefit the Make a Wish Foundation–with voluntary donations requested. (Patterns are free, but charity donations are encouraged). You can get all of the information on that on the Jolly Jabber blog landing page linked below.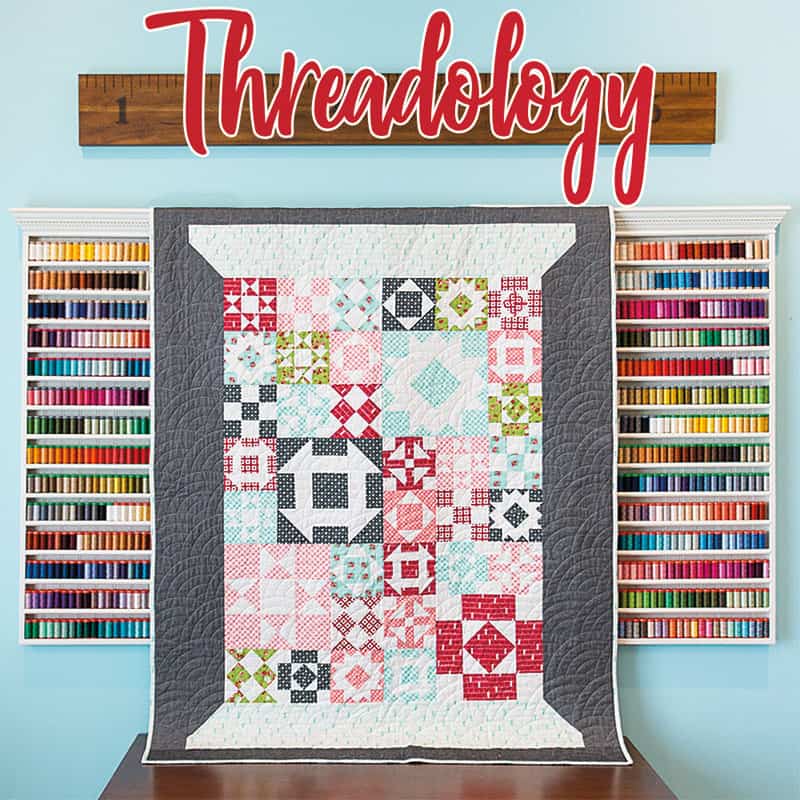 2019 Threadology Quilt Along Details
This one is going to be a lot of fun! Happy quilting…and thanks so much for stopping by!