Hello, and happy Saturday!  Today I'm actually in Houston, Texas attending International Quilt Market.  Today is the first day of the show, and I'll be in the booth most of the day sharing our Walkabout fabrics and patterns with shop owners and attendees.  I always look forward to talking with everyone!  But I pre-scheduled this post with some fun things.  I hope you enjoy today's Saturday Seven Inspiration for Quilters 49!  And next week's Saturday Seven post will highlight some of the new products from Market!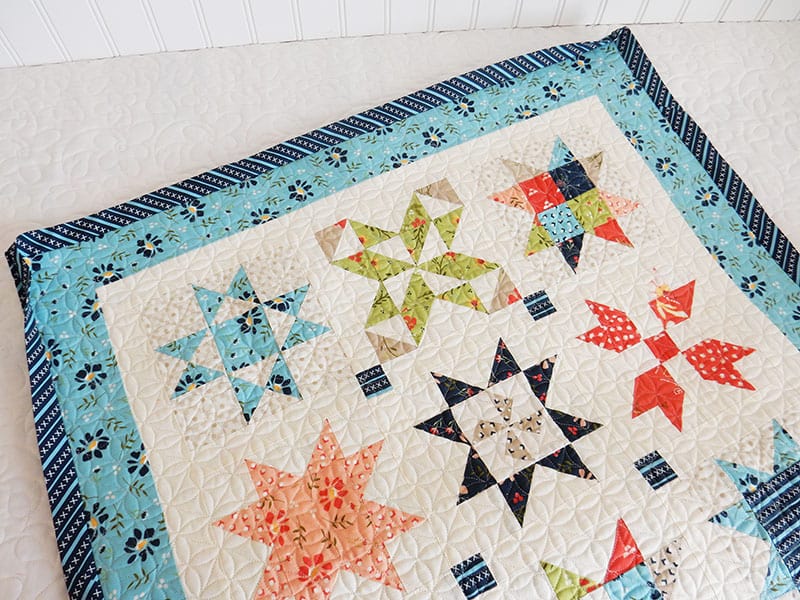 1.  I just purchased this lovely boxwood wreath off of Etsy and have it in my family room.  I'm super pleased with the speed of delivery, wrapping, and quality of the wreath.  It shipped quickly and arrived in perfect condition!  Find it here.
2.  I love, love, love these bins for organizing.   They are perfect for the pantry or the sewing room.  Find them here.  Also helpful are these storage boxes available in several colors.While they're pictured with my daughter's collection of mini-charms, they are wonderful for all kinds of storage (for quilters and anyone)!  Find the storage boxes here.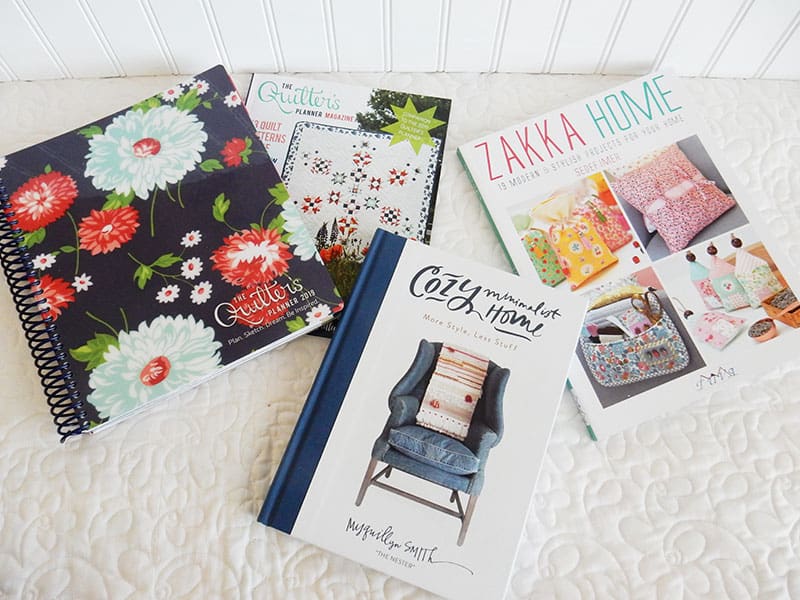 Books and a Free Mini Quilt Pattern
3. I've really been enjoying the book Zakka Home which has some really beautiful and fun projects perfect for yourself or for holiday gift sewing.  And I just received the  2019 Quilter's Planner which I'm going to use for my 2019 quilt and blog planning (I'll be sharing how I'm going to organize quilting, my personal calendar and to-do lists for next year in an upcoming post).  Finally, I'm really enjoying Cozy Minimalist Home (which I believe I mentioned in an earlier Saturday Seven).  I've been using it to do a little re-decorating and re-organizing before the holidays.
4. This little mini quilt is shown in Halloween fabrics, but it would be absolutely wonderful in fall or Christmas fabrics too.  Or actually…in any fabrics!  Find the free tutorial here. And here is a link to make scrap-busting Economy blocks in several sizes.  And finally, on the quilting front…my friend Lissa shared this wonderful post explaining value in quilts.  Read her post here.
Good Eats
5.  If you are looking for a new pumpkin recipe…this Pumpkin Pull-Apart Bread looks wonderful!  And this Classic Chicken a la King looks delish!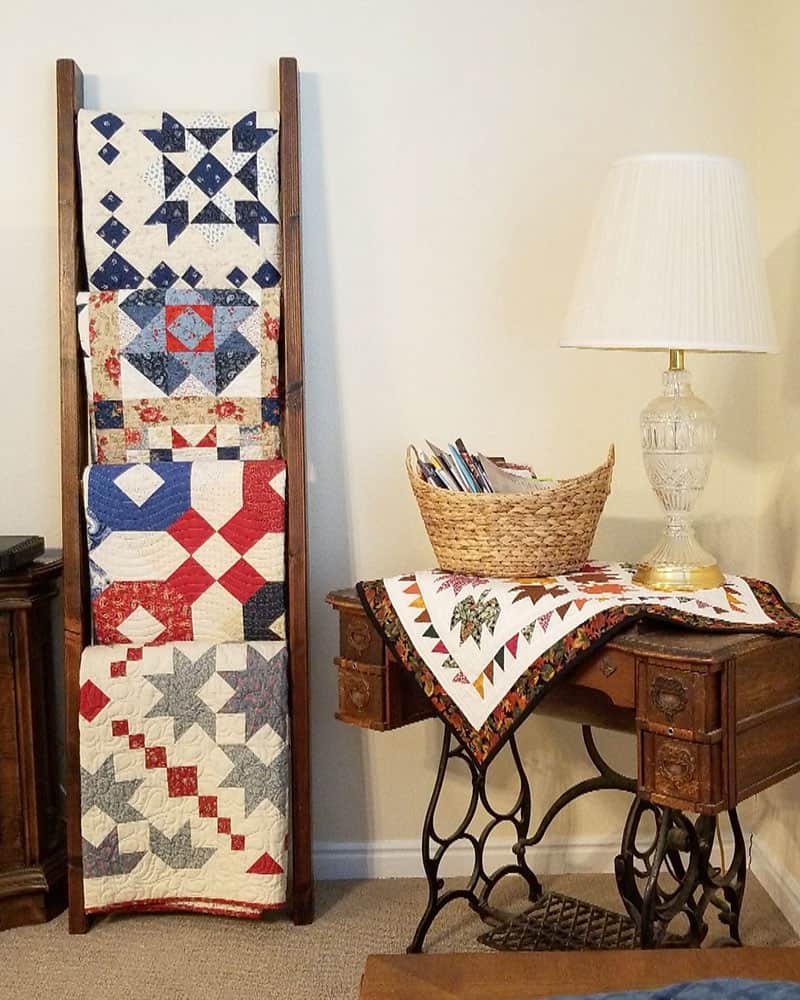 Pot Holders for Gifts and Things to Read
6. During this time of year, I often start making pot holders for gifts (a pot holder with a new spoon or serving utensil makes an easy and fun gift).  I often use my mini charm method here…or my log cabin pot holder tutorial here…but I also just found this really scrappy one that is really cute!  Whichever one you decide make, this post has lots of tips for making perfect potholders!
7. Have you ever written a "bucket list?"  Here are some thoughts on writing a List of 100 Dreams that was an interesting read.  This article takes a bit longer to read but is so well-written.  "In Defense of Beauty" talks about beauty in some ways one might not typically think of it.  And I loved this article too (maybe because of so much Quilt Market Prep?) because I struggle with feeling this way.  Read "The Feeling That You're Always Behind on Work" here.
Also, you can find all of my previous Saturday Seven posts here.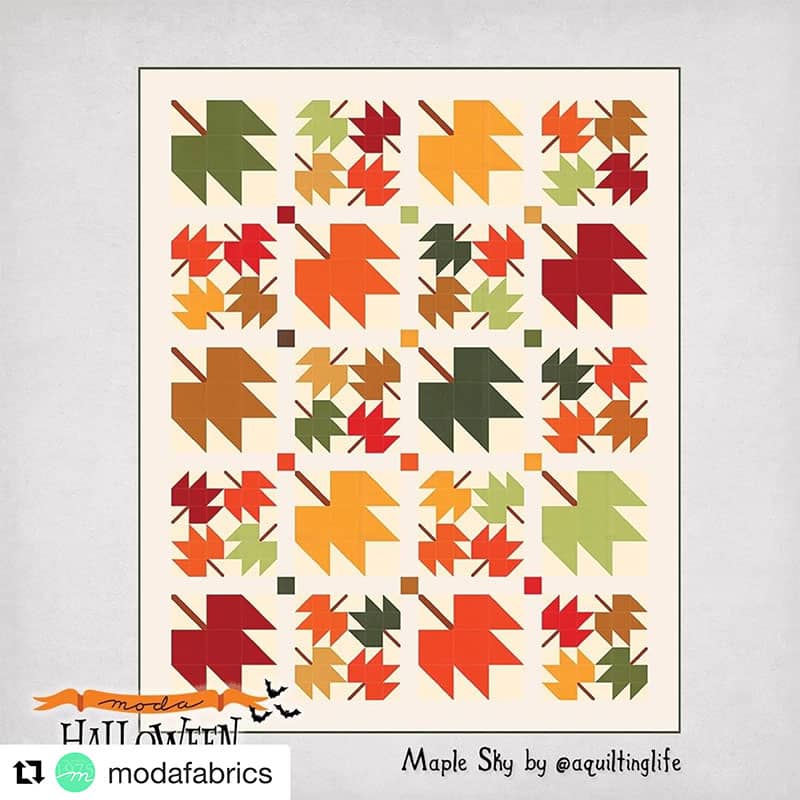 And just in cased you missed this the other day…I recolored my Maple Sky quilt in Bella solids just for fall.  Find the colors I used here.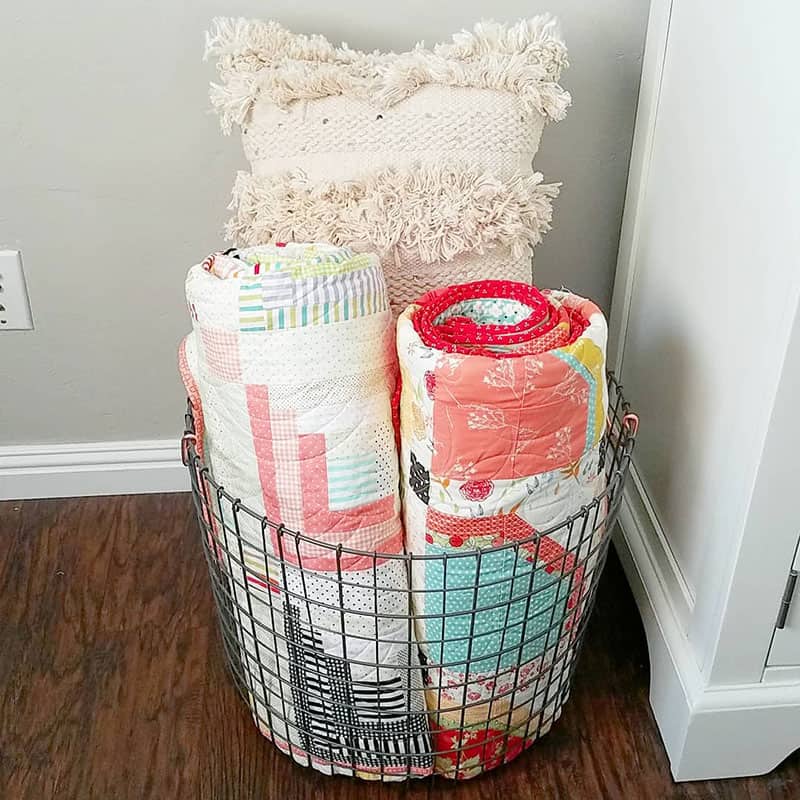 Find this great basket for storing quilts here.
I hope your weekend is off to a wonderful start!  Happy quilting, and thanks so much for stopping by!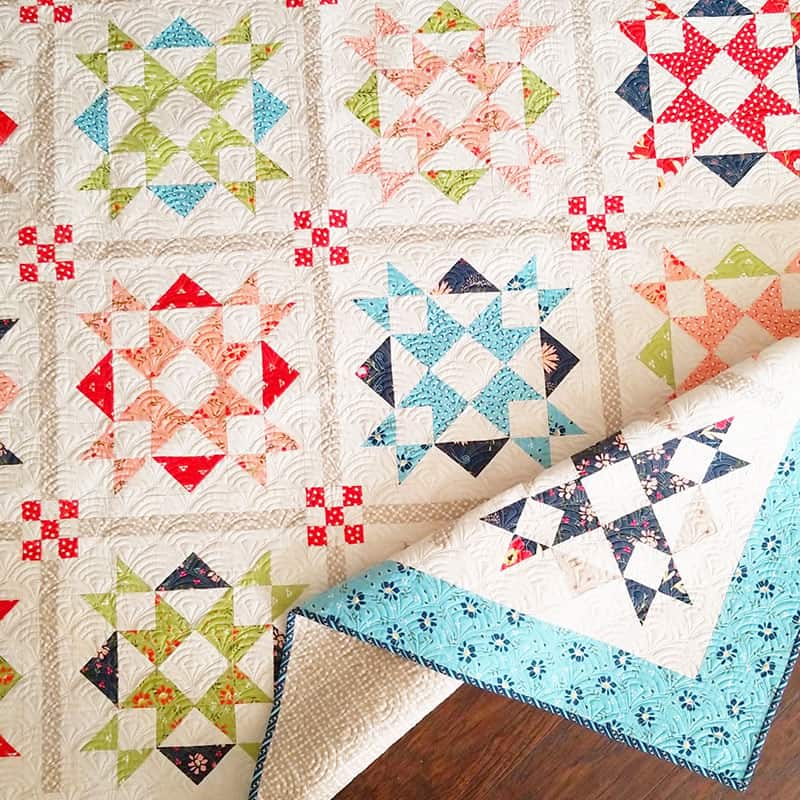 Waterfront quilt pattern in Walkabout fabrics