Hello and happy Saturday!  I hope you are enjoying a wonderful fall (or spring) weekend!  I've been doing a little painting which I hope to finish up today.  After putting our family room back together I need to get just a few more small things finished up for International Quilt Market which opens just two weeks from today!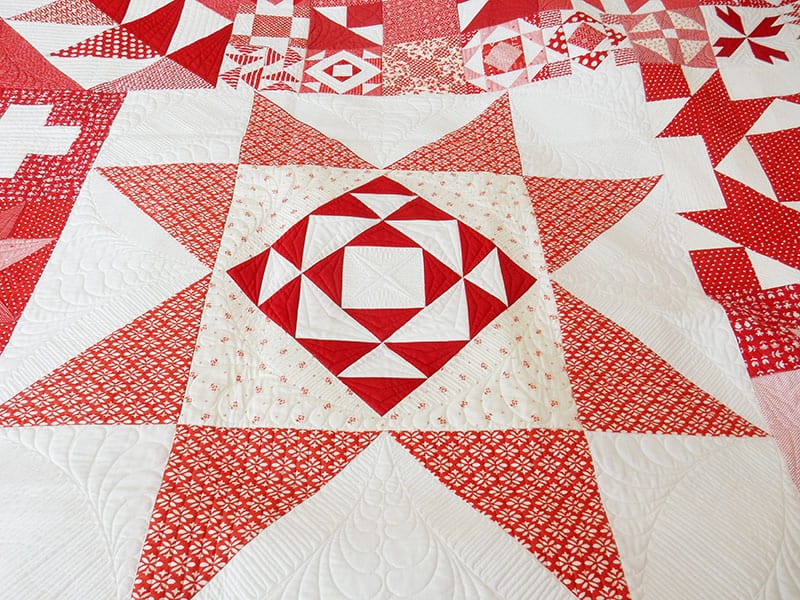 Many of the photos in today's post are of my Moda Building Blocks quilt I did using mostly red, cream, and white fabrics from my stash. (I did have to buy one yard right at the end to finish up one of the bigger blocks in the quilt).  You can read my original post from when I finished this red and white quilt here.  That post contains many more photos along with more specific information on the quilt.   I shared this quilt about a week ago in a trunk show and took today's photos before putting it away until Christmas.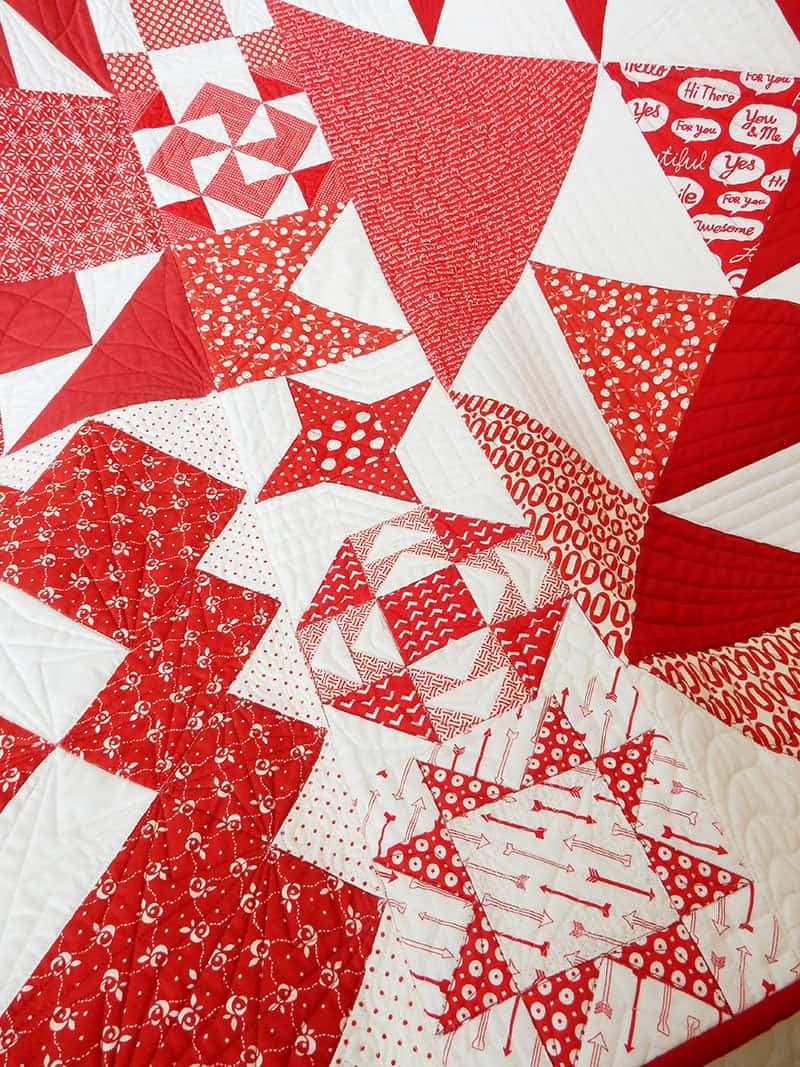 A Christmas Quilt Along and Comfort Food
1.  If you're ready to start some Christmas sewing, you might want to join in on this sew along!  I'll be sharing a block next Friday.  Buy the book to quilt along here.  And find all of the details, pattern information, and fabric requirements here.
2.  And this Classic Chicken a la King looks like one of those perfect fall comfort food recipes I should make soon!  Find the recipe here.  Oh, and I had to add this Autumn Harvest Salad link as well!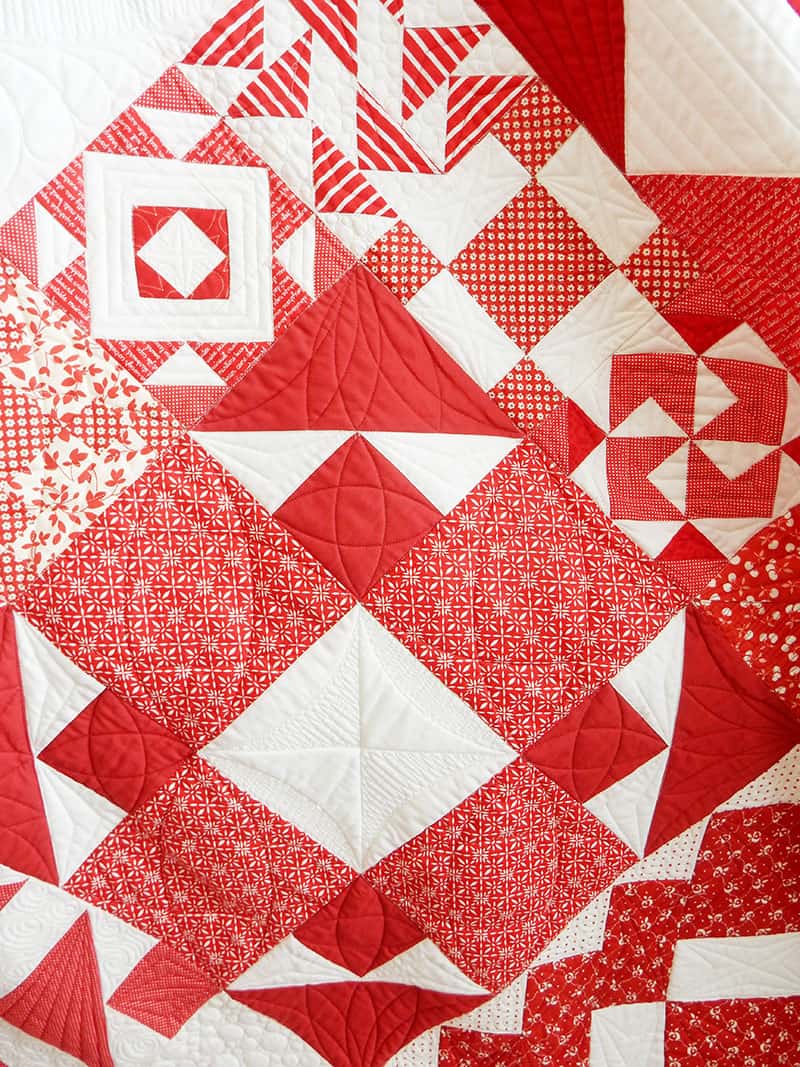 Craftsy Class Sale and Ideas for Uncluttering
3.  All Craftsy classes are on sale through Sunday, so if there is one you've been wanting to watch, get it now.  Go here to shop the classes.
4. I loved these great ideas for a 5, 10, or 15 minute unclutter.  All great ideas if you are short on time but want to make a difference.  Find them here.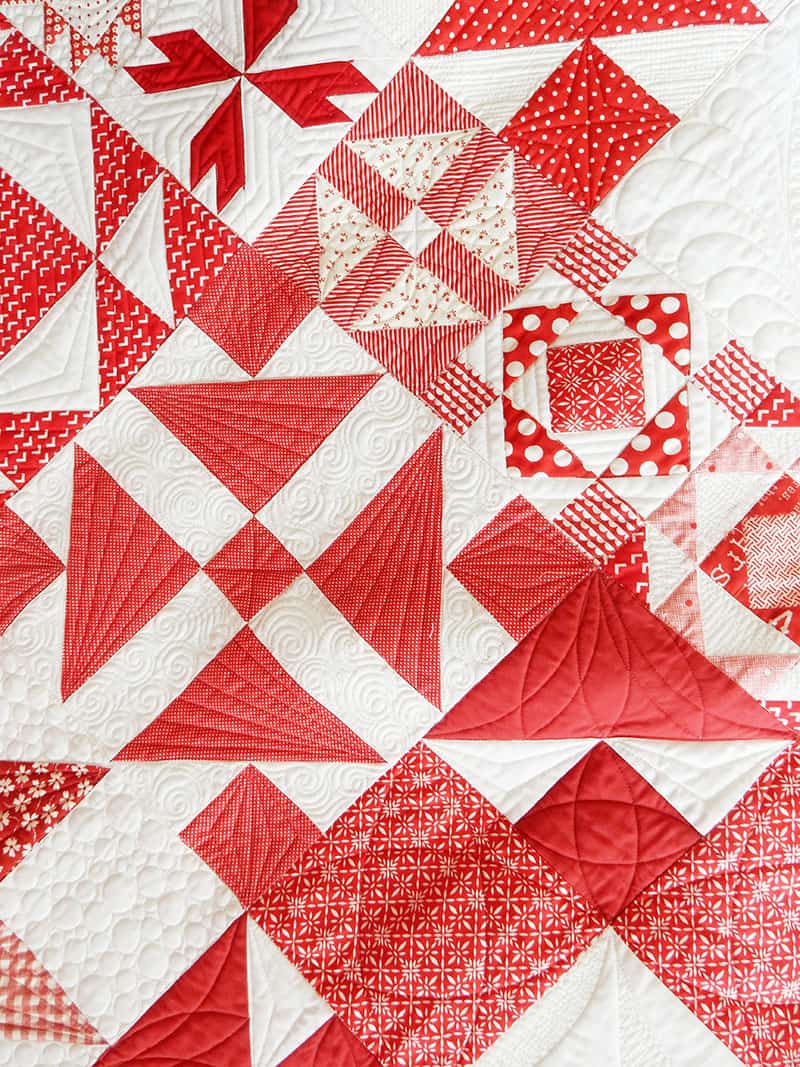 A New Book and Free Table Runner Pattern
5. I am waiting (not so patiently) for my copy of this book to arrive (it releases on Tuesday).  I've heard some terrific reviews and think it's just what I need to read before putting our furniture back in the family room after painting (such a perfect time to do a little redecorating).  Order Cozy Minimalist Home: More Style, Less Stuff
now.
6. Pat Sloan has a terrific free pattern for a Halloween Table Runner you can download here.  (But it would be just as cute in Thanksgiving or Christmas fabrics)!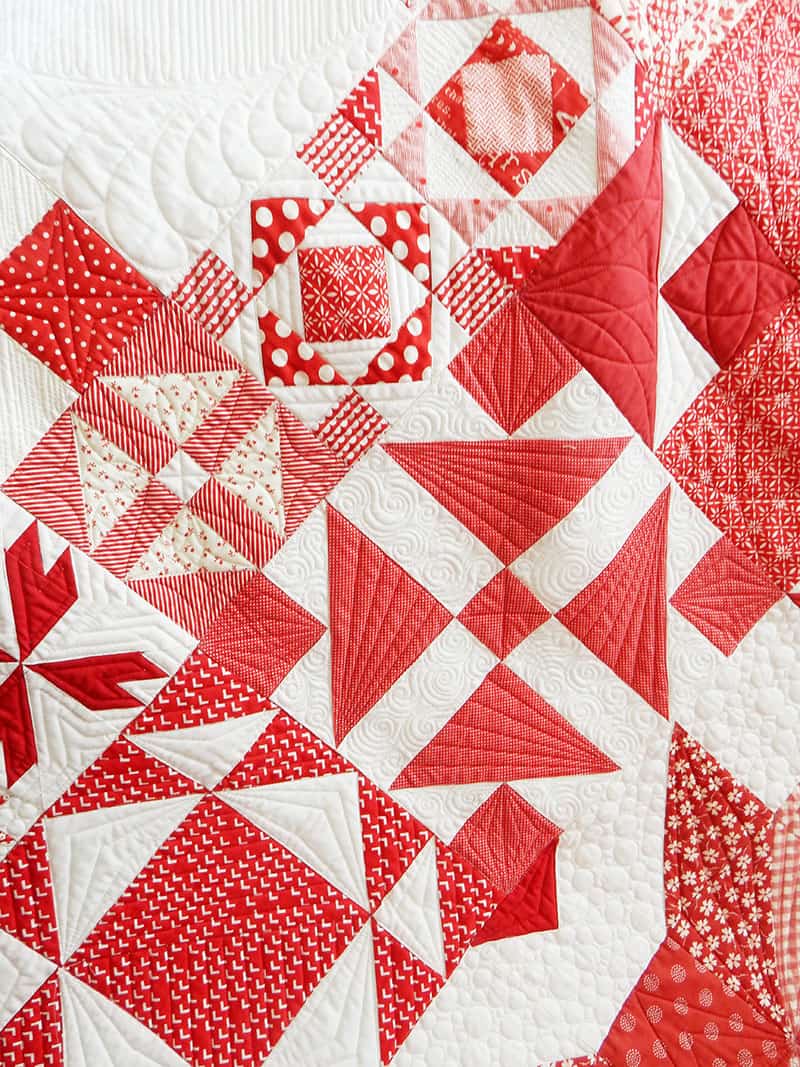 7.  And here are 15 Things to Make for Christmas if you are thinking about starting some gift-sewing now.  I'll also be doing an upcoming post on this topic soon!  Find the post here.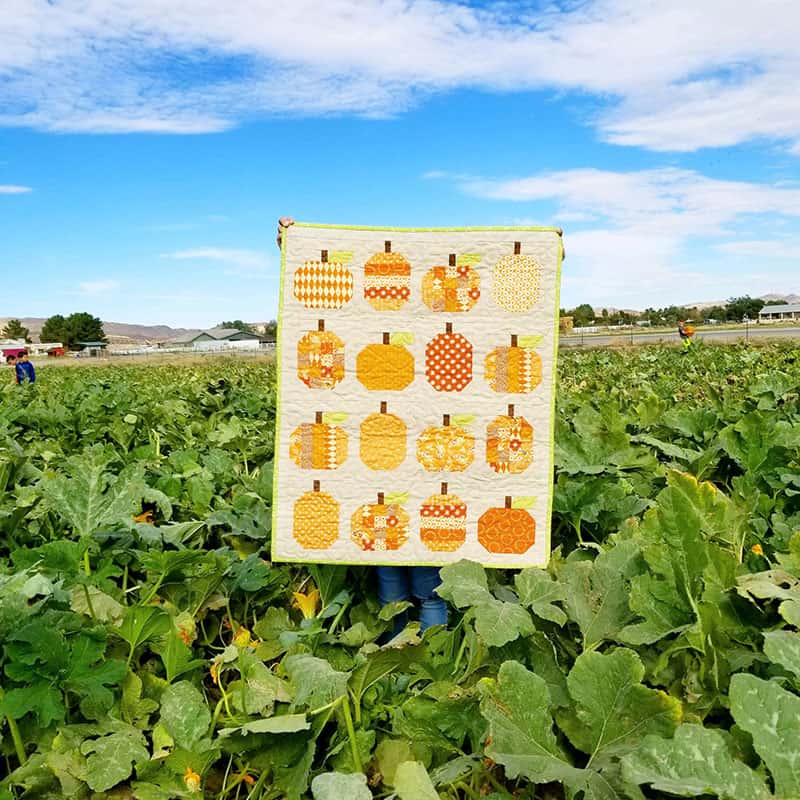 I thought I should also share this picture my daughter took of my mini pumpkin quilt from last year (original post on this quilt finish here).  She was headed out to one of our local pumpkin patches for the morning and thought it would be fun to take a picture of my quilt in the pumpkin patch.  So fun!  And…you can find all of the previous Saturday Seven posts here.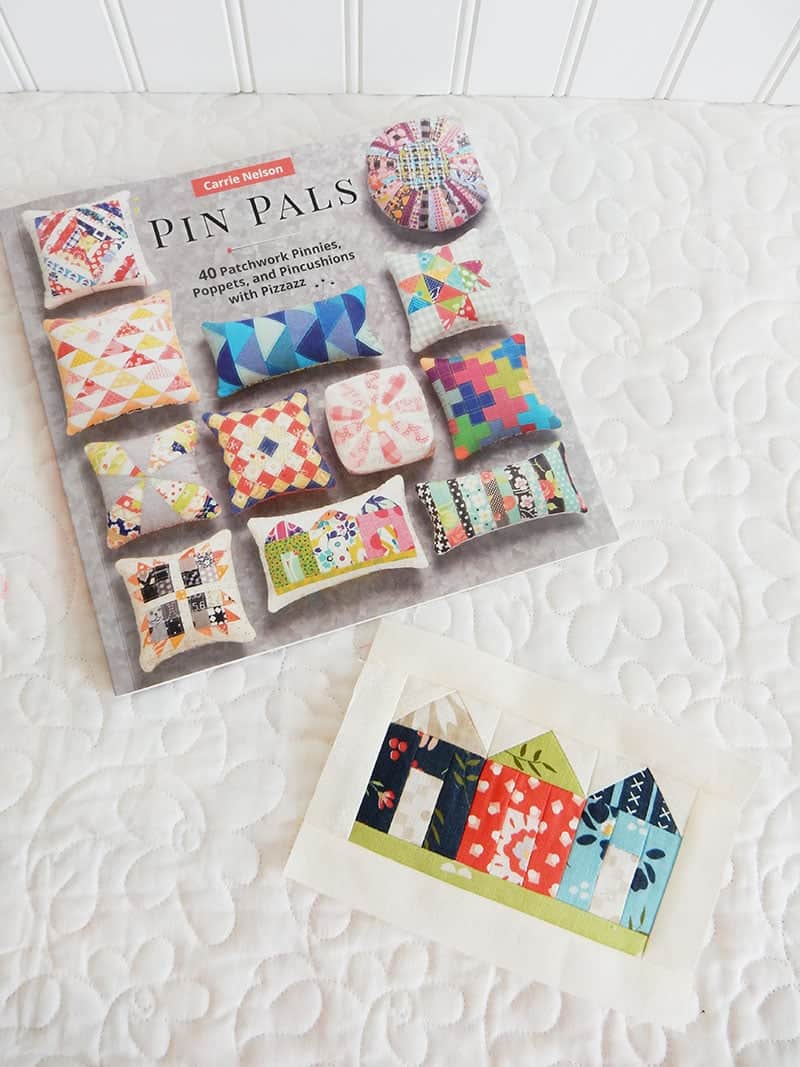 If you missed my review of this fantastic new pincushion book earlier this week, be sure to scroll to the bottom of this post!
Happy quilting!  And thank you so much for stopping by…