Hello and happy Wednesday, and happy Moda Block Heads Day.  Today's Moda Block Heads 2 Block 28 is brought to you by Me & My Sister…also known as Barb & Mary. And yes, they are really sisters, and they always have lots of fun stories to tell when you get to spend time with them!  Their "Lincoln's Platform" block is a 12″ finished block that is an easy one.  After making all of those half-square triangles for last week's blocks, you will be glad to know there are only four hst's in this week's block.  So even though this is a big block, it goes together quickly.  (Be sure to read through to the end of my post today for a fun announcement)!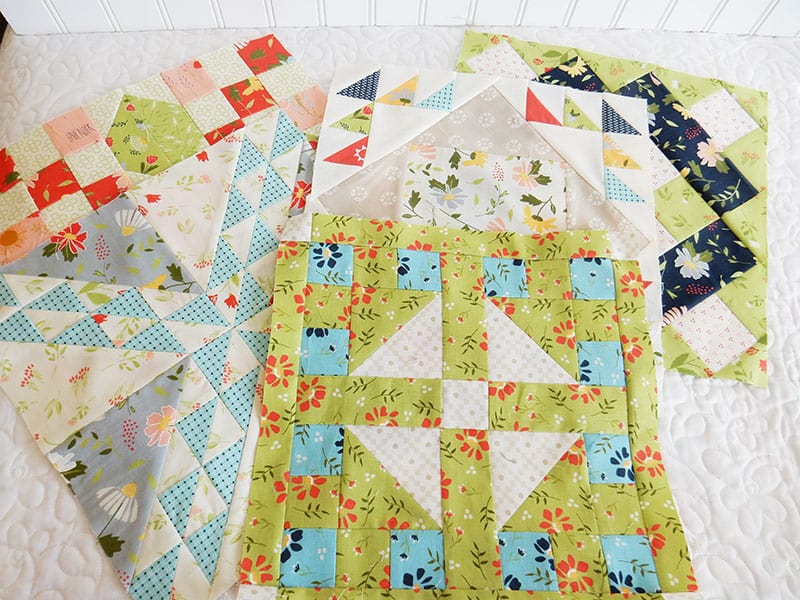 This block is the fifth one in the quilt-along that finishes at 12″ x 12″.  So of course I thought it was time to take a picture of them all together.  I used three different prints from our Walkabout fabric collection (shipping to stores in January) for my block this week.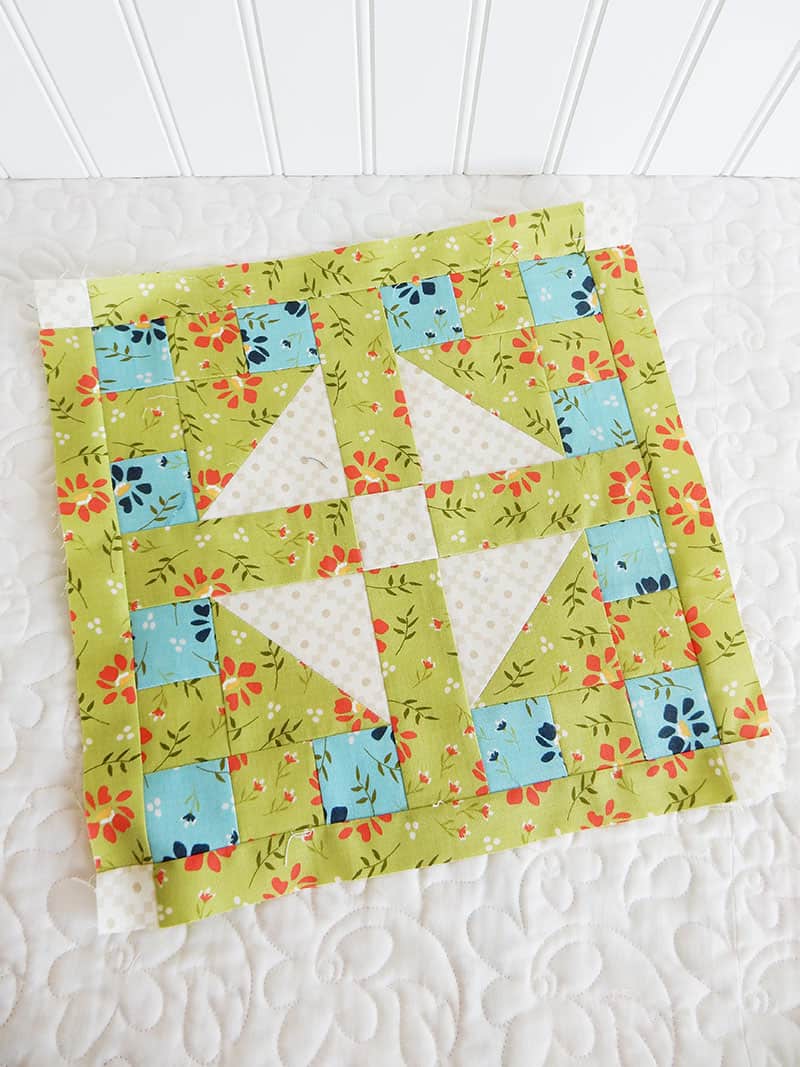 I made the half-square triangles just a bit larger (cut the squares for these units ⅛″ larger to be able to use my method) and trimmed them down using this method.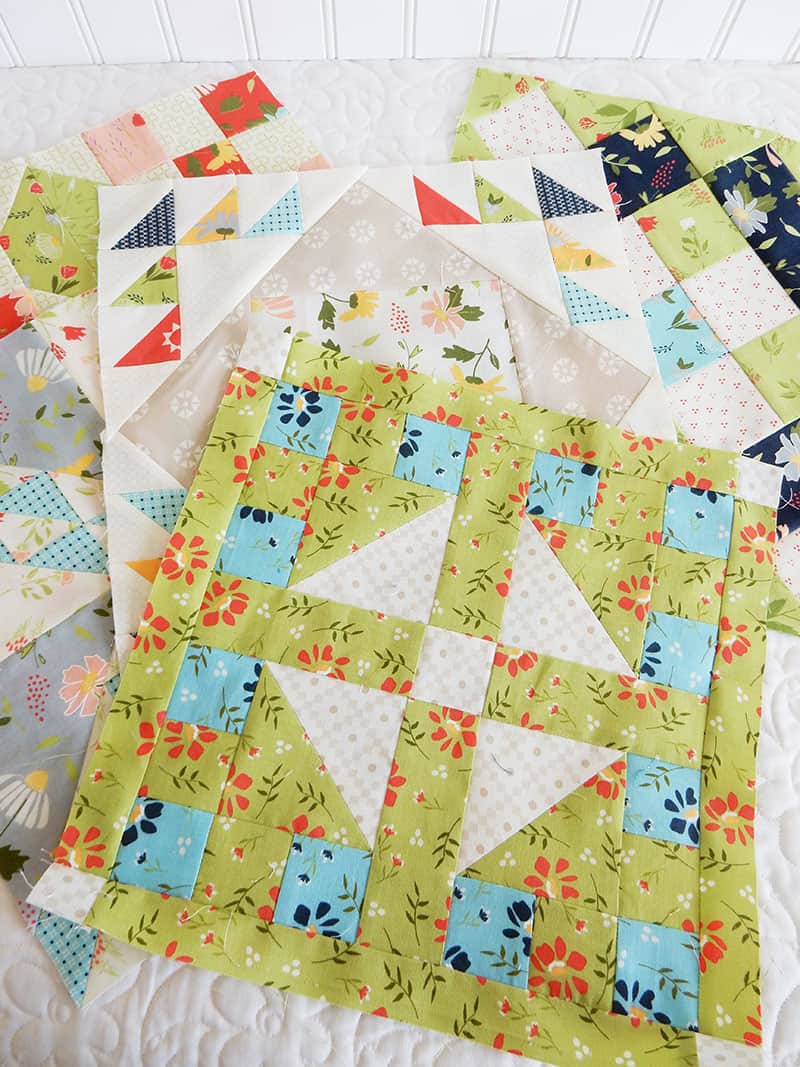 Links for Moda Block Heads 2 Block 28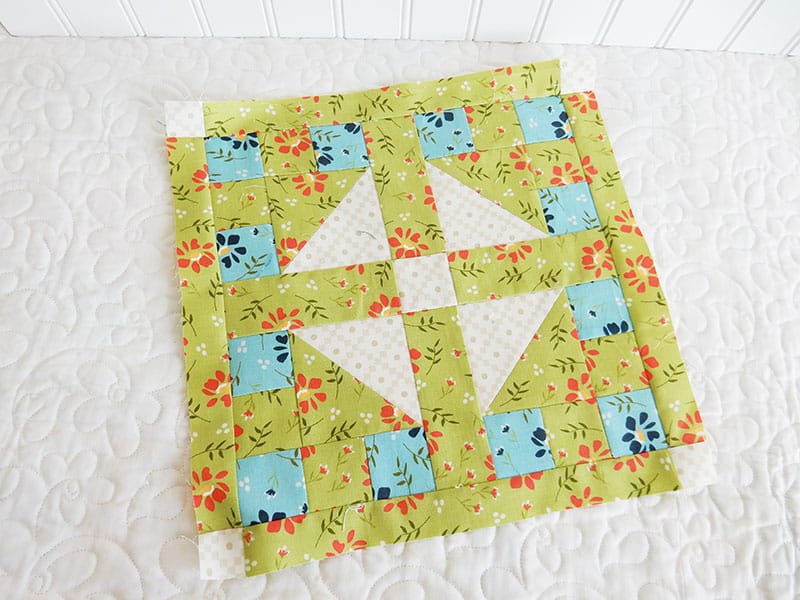 And Find the Other Moda Block Heads Posts for this Week's Block Here: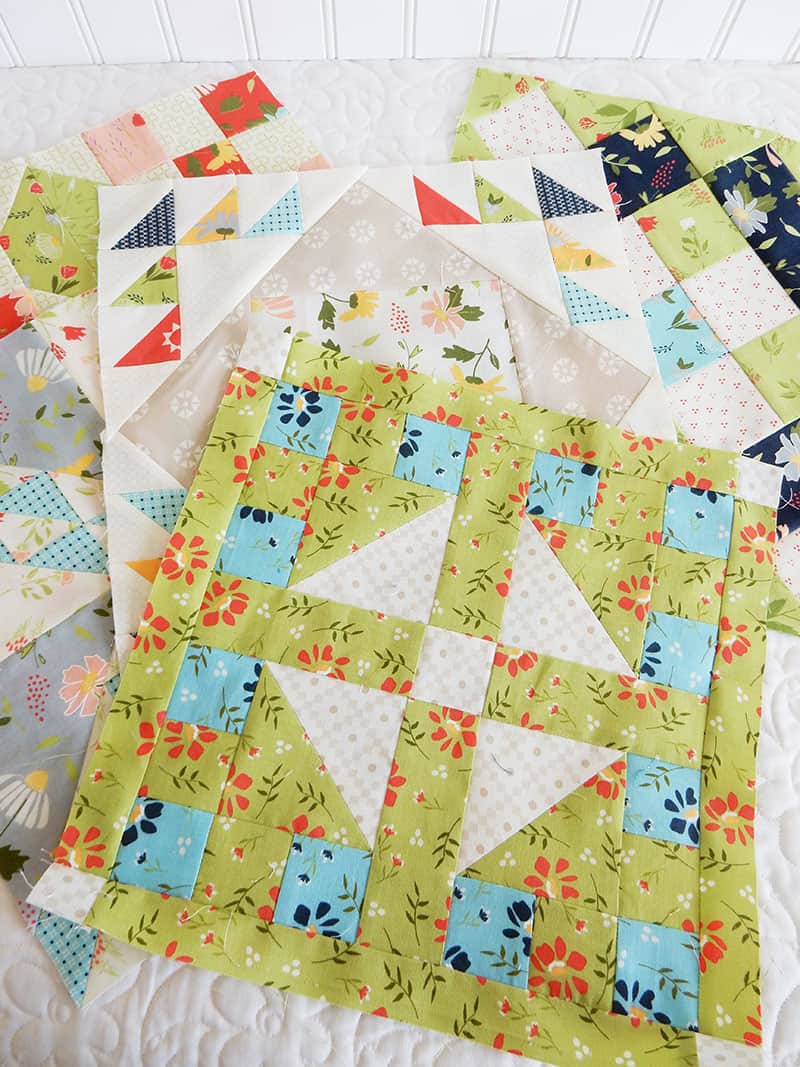 And now for my fun announcement:  I'm super excited and very honored to be able to be teaching this summer in Dallas at two very special retreat events.  If you are looking for a fabulous retreat, you'll want to check this one out.  It's called "Quilt Stock" and features Carrie Nelson of Miss Rosie's Quilt Company, Lynne Hagmeier of Kansas Troubles fame,  Lisa Bongean of Primitive Gatherings, Me, and Barb & Mary of Me & My Sister.  This retreat is in its second year and is brought to you by Moda Fabrics and Martingale publishing.  Head here for more information about the retreat.  But wait…there's more!
If you are a shop owner, Moda and Martingale are also presenting a fabulous retreat just for you!  It's called "Restore" and is held at the same venue just prior to the Quilt Stock Retreat.  You will be able to not only attend a fun retreat but will also be able to get back to your shop refreshed and ready to go with lots of new ideas.  Find out more information about this special event here.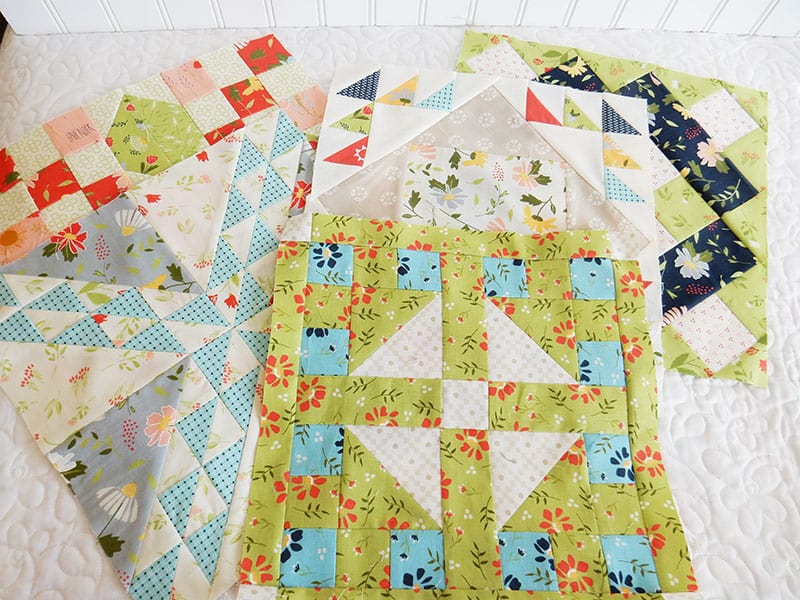 Thanks again for stopping by…I have some really fun things to share still this week including a new pattern!  Happy Quilting!