Hello and happy Saturday!  Welcome to the Saturday Seven Inspiration for Quilters 44 post!  I published my first Saturday Seven post on December 2nd of last year, and they've been a lot of fun to write ever since!  It was an idea I'd been thinking about for awhile, and I'm glad I started writing.  I hope you'll enjoy this week's round-up of fun things for quilters I've found around the web!  Enjoy!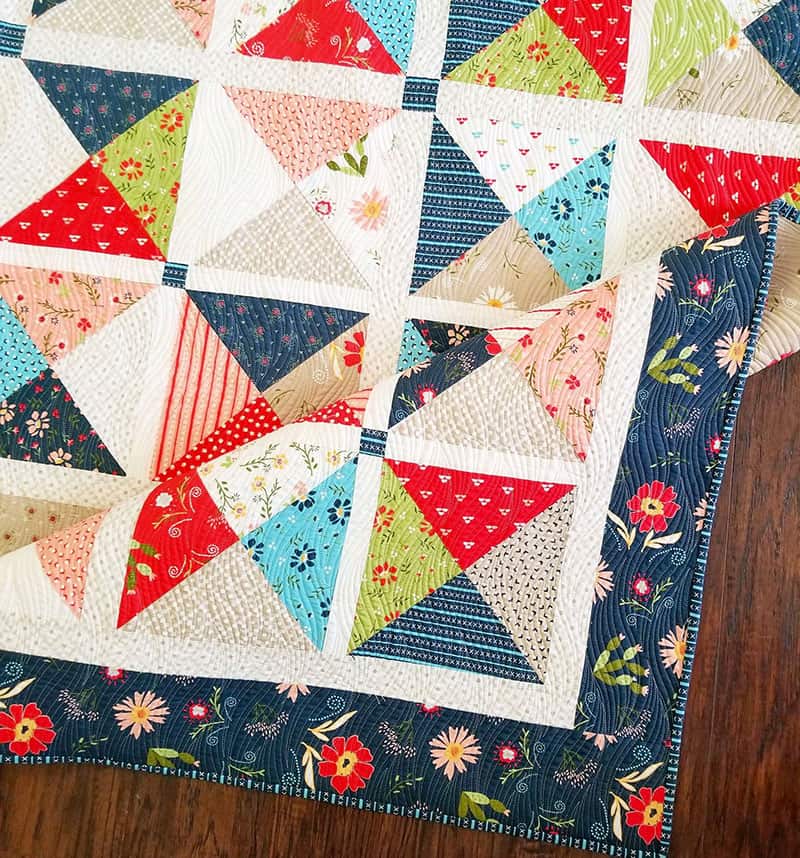 Sea Glass quilt patterns available in paper and PDF with kit pre-orders still available for a limited time.  Find them here.
A Free Pattern and Time-Saving
1.  Twenty-two block patterns have now been released for the Moda Block Heads 2 sew along!  I'm having a ton of fun making these blocks each week.  The other day I shared my blocks, but I wanted to let you know that Corey Yoder shared a free pattern for an alternate to this week's applique' block.  I'm going to make it as well (because you can never have too many 6″ blocks, right?).  Find Corey's pattern here.
2. I loved this article on "Seven Ways to Spend Less Time Doing Housework."  Because less time doing housework means more time quilting! Find all of the great ideas in this article here.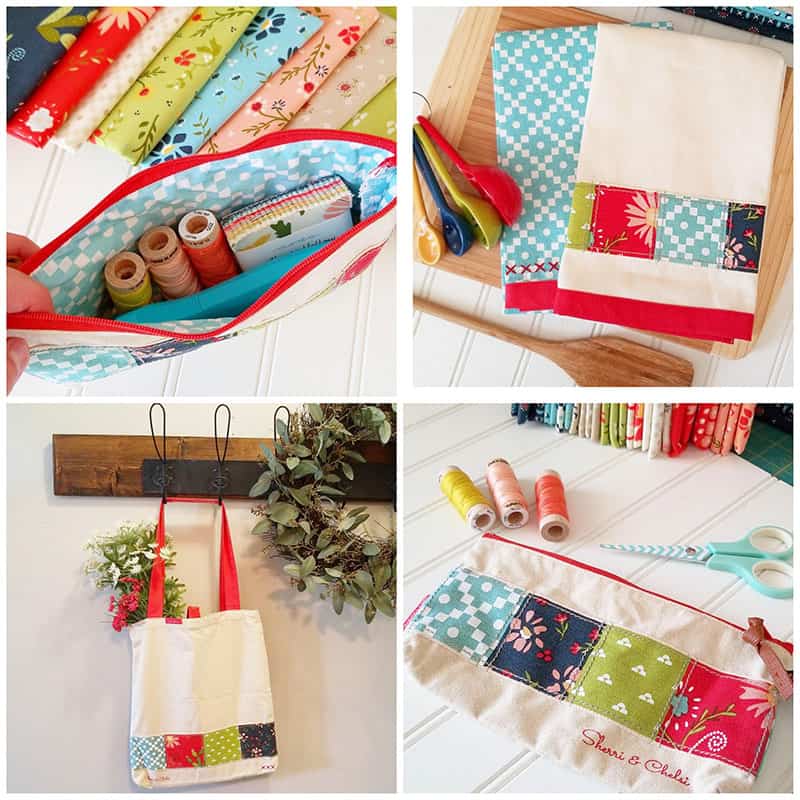 Walkabout fabric coordinating products available for pre-order in the shop now…or ask your favorite quilt shop to order now from their Moda sales rep!  Dish towels, tote, and small zipper bag will all ship in January!
Sewing Machine Cover Tutorial
3.  My sewing room gets pretty dusty–I'm guessing because of so much fabric and thread.  I've noticed that using a cover on my machine when I'm not sewing really does help cut down on the dust.  I recently shared a cute sewing machine cover tutorial.  Here is another fun one!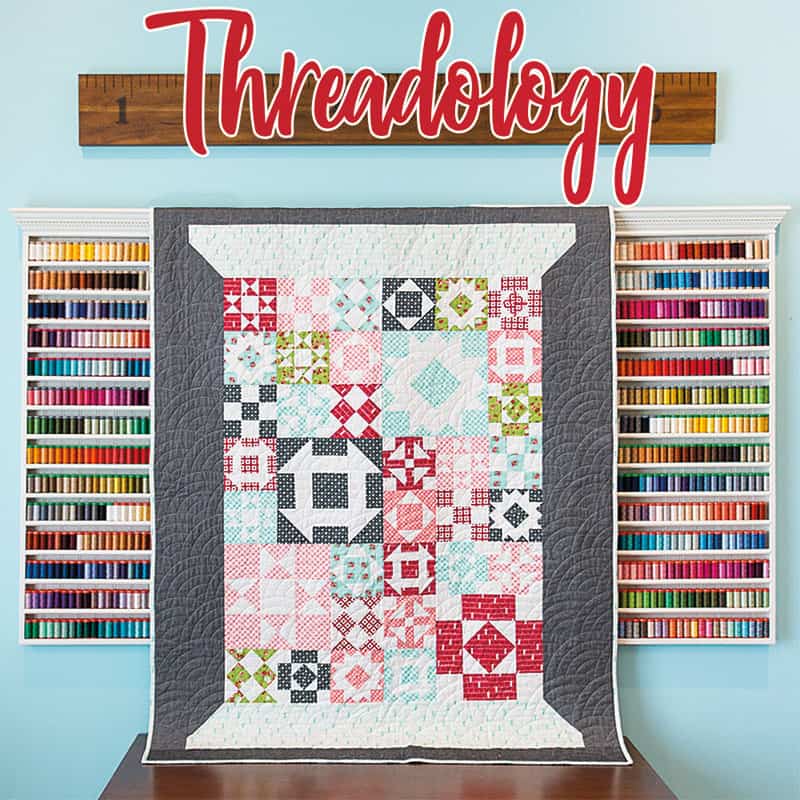 A New Quilt Along and Recipes
4.  Have you heard about the Threadology Quilt Along with Fat Quarter Shop?  It's going to be a good one.  This might be my favorite Fat Quarter Shop quilt along design they've shared.  Fabric requirements will be available in January with the quilt along beginning in February.  Find details on the Threadology home page.  And…if you want to use the Snippets collection pictured for your quilt, a kit and backing set are available for purchase now.  Find the quilt kit pre-order here and the backing set pre-order here.
5. I found so many recipes this week that I couldn't just pick one!  How about this one (it had me at "maple cheddar bacon")?  Find the Maple Cheddar Bacon bisquits recipe here.  This Cheesy Herb Stuffed Chicken looked amazing as well.  And these Easy Pumpkin Spice Recipes for Fall all looked delicious, too.
A New Book and Some Fun Posts
6.  If you like mini quilts, then this new Martingale title, Quirkly Little Quilts is a must-have.  These designs would look wonderful in any fabric choices.  Find the Quirky Little Quilts book here.
7. Here is a mini round-up of some of my favorite quilting posts:  My Top Quilting Posts from 2017, Some of my Favorite Organizing Books, My Top Posts for Beginner Quilters, and a Round-Up of my Top Organizing Posts for Quilters.  Enjoy!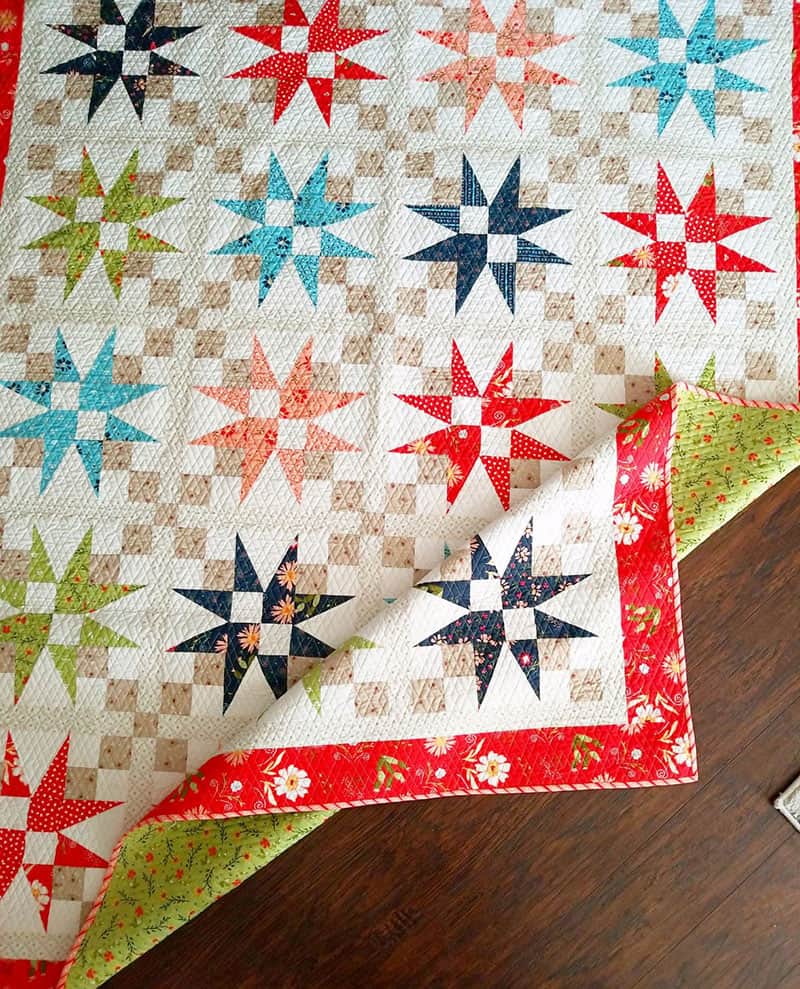 Wander quilt pattern in Walkabout fabrics
Thanks so much for reading this week's Saturday Seven Inspiration for Quilters 44.  Find all of the previous Saturday Seven posts here.  Have a great rest of your weekend!
Coming Next Week:
October 1st is Monday.  I'll be sharing some minis and small projects.
My Mystery Block of the Month blocks for October will post on Tuesday.
Wednesday is Moda Block Heads 2 Day, and I'll be sharing my second block that day!
On Thursday and Friday I'll be sharing what I've been working on lately.
And of course Saturday will be the next edition of the Saturday Seven.
Finally…my Walkabout orders have been placed, and the remaining kits in the shop will be all I will be selling on pre-order prices.  Find them here.  Happy Quilting!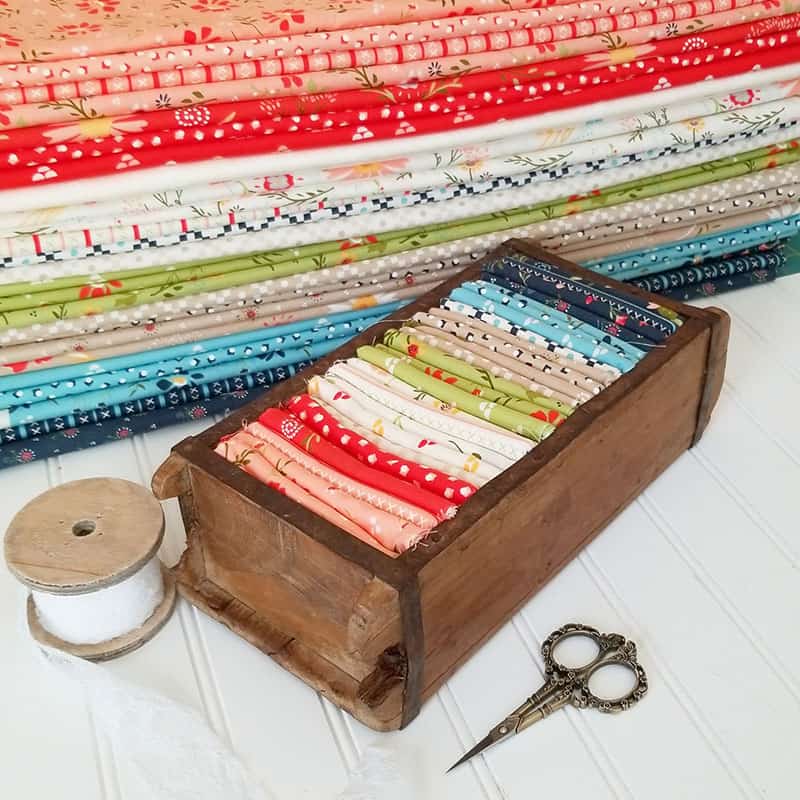 Thanks so much for stopping by!