Hello and happy Block Heads Wednesday! Today the Moda Block Heads 2 Blocks 21 & 22 pdf patterns are available.  Block 21 is the Circle and Star block by Jan Patek, and block 22 is  the Economy Path block by Laurie Simpson.  I got Laurie's block finished up before my trip to Oregon last weekend, but just finished up Jan's cute block yesterday afternoon.  I had fun making both of them and will share the two different methods I used for the applique' for Jan's block.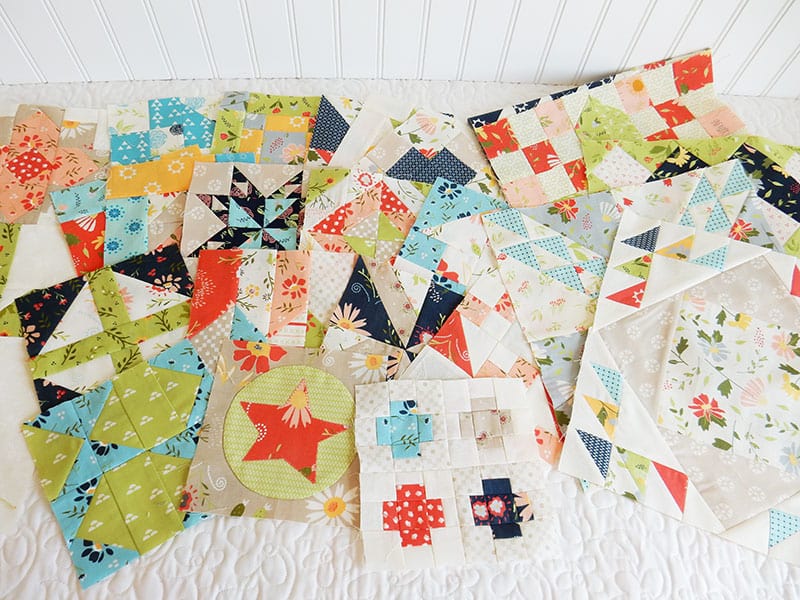 Oh, how I love how these blocks are coming together!  I love the mix of block designs, the mix of sizes, and the variety of fabrics I'm able to choose from.  I really can't wait to begin setting the blocks together.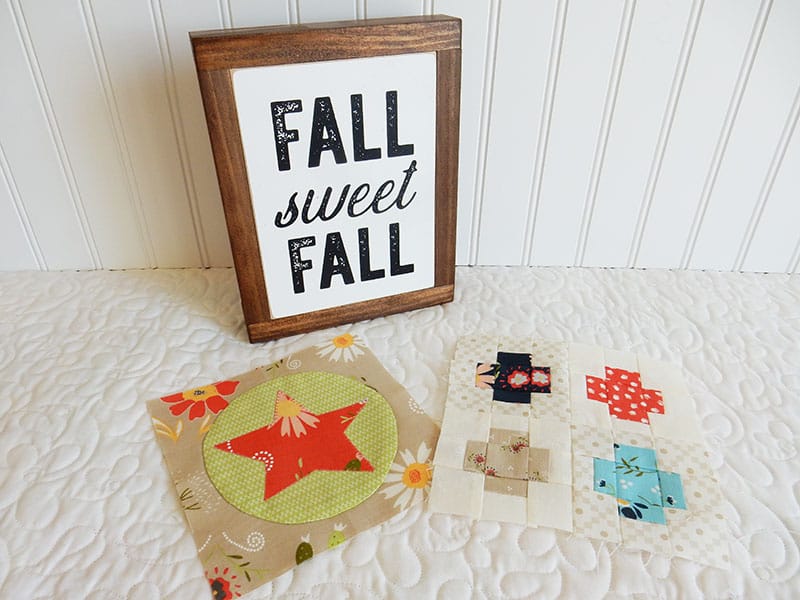 Applique' Methods for Jan's Block
Jan's simple shapes applique block is on the left, and Laurie's mini-plus blocks block is on the right.  Did I mention that I love both of these blocks?  Now, I actually used two different methods of applique' while making Jan's block.  I love the needle-turn method when I'm working with simple shapes and curves and so I used that method to first applique' the circle to my background fabric.  For the circle, I used the same method that I used for these Dresden Plate centers except that instead of using an acrylic template, I used my own template made with three layers of freezer paper ironed together.  I so enjoy the slow pace of stitching simple shapes like the circle.  It's so very therapeutic.  And I planned a time to sew it when I didn't need to rush.
But for the star section of Jan's block I didn't feel as confident in my skills to use the needle-turn method and get those star points perfect.  So I traced the reverse image of the star on the paper side of some Lite Steam a Seam 2.  I then fused the star to the circle fabric and used a small buttonhole applique' setting to machine-stitch the star.  I'm really happy with how it turned out (although I hadn't done any machine applique' in so long that I had to get out my users manual to remember the stitch settings).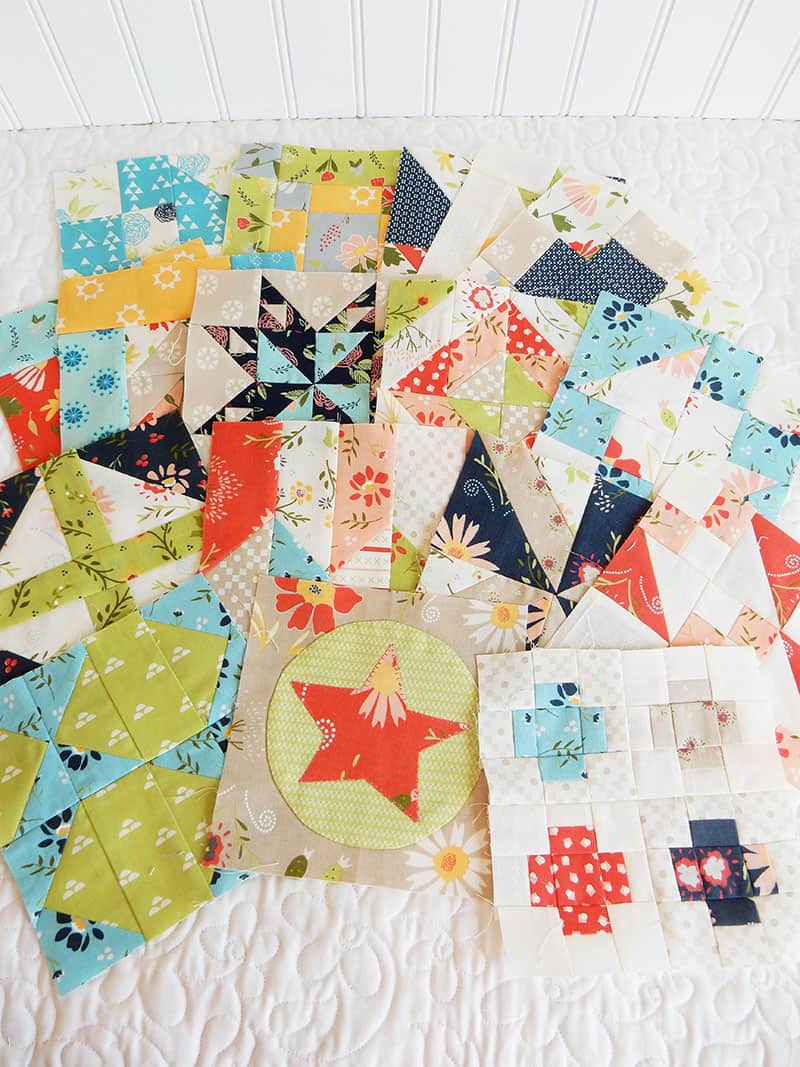 Here are all of the six-inch blocks.  I love how the colors seem to be a good mix right now.  After we make four more blocks we will be through two rounds of having one block from each designer.  It's really been coming together quickly with making two blocks a week.  I'm really happy for this schedule because sometimes getting a few more blocks finished gives you just that push of motivation to keep sewing!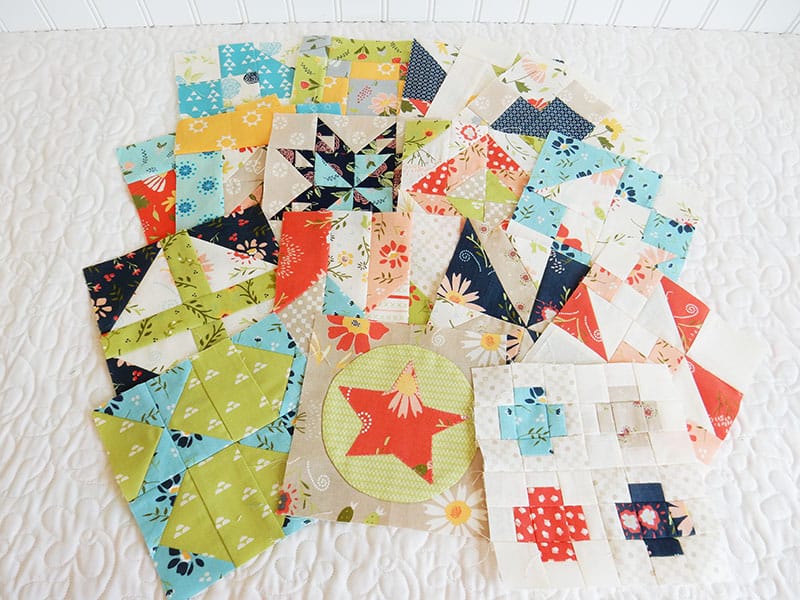 Moda Block Heads 2 Blocks 21 & 22 Links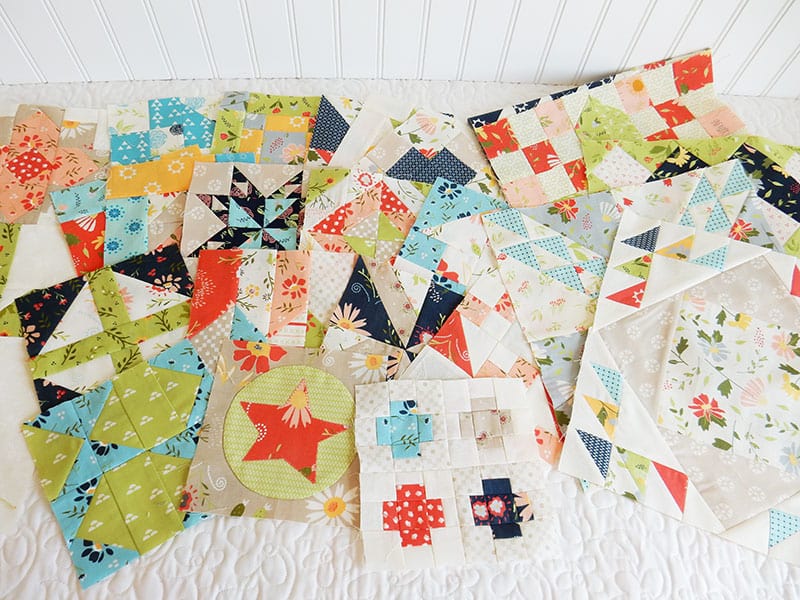 And Find the Other Moda Block Heads Here: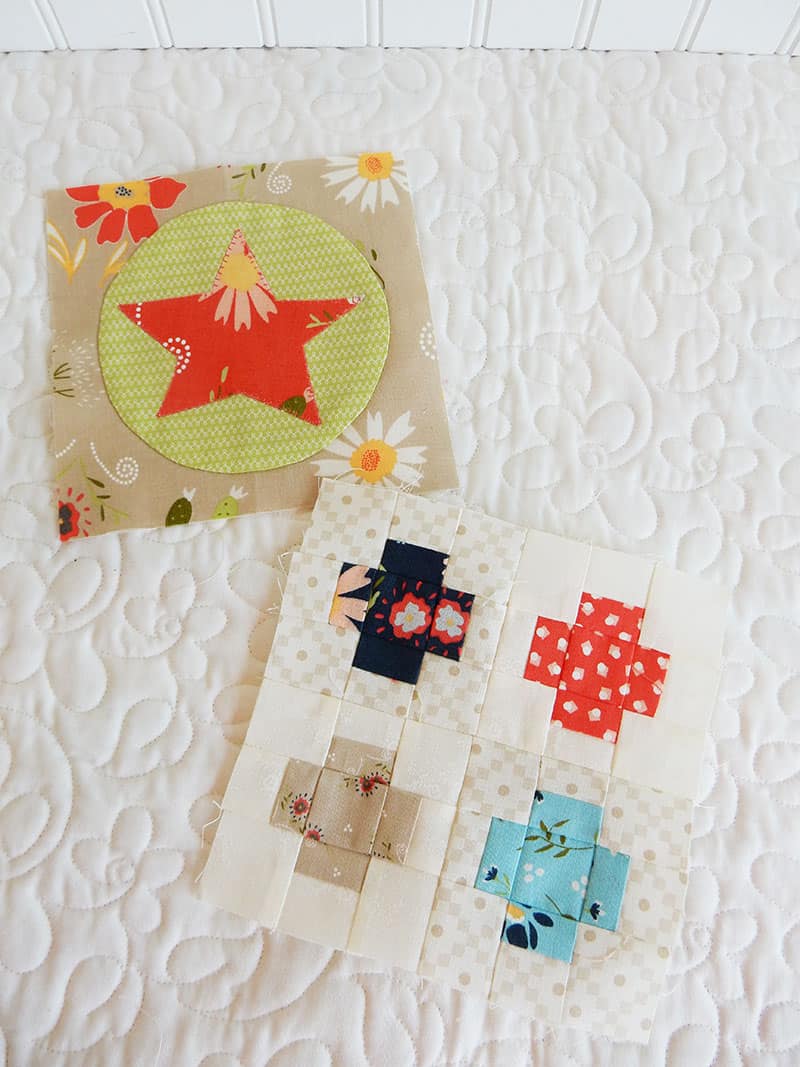 This Week's Block Fabrics:
The background and star fabrics in Jan's block design are from our Walkabout collection.
The green circle fabric in Jan's block is from Clover Hollow (By the way, I just found out that there is a terrific solids + Aurifil thread stash pack that coordinates with Clover Hollow.  Find it here).  And of course there is a lot of Clover Hollow fabric on this page.
All of the fabrics I used in Laurie's block are from our Walkabout collection.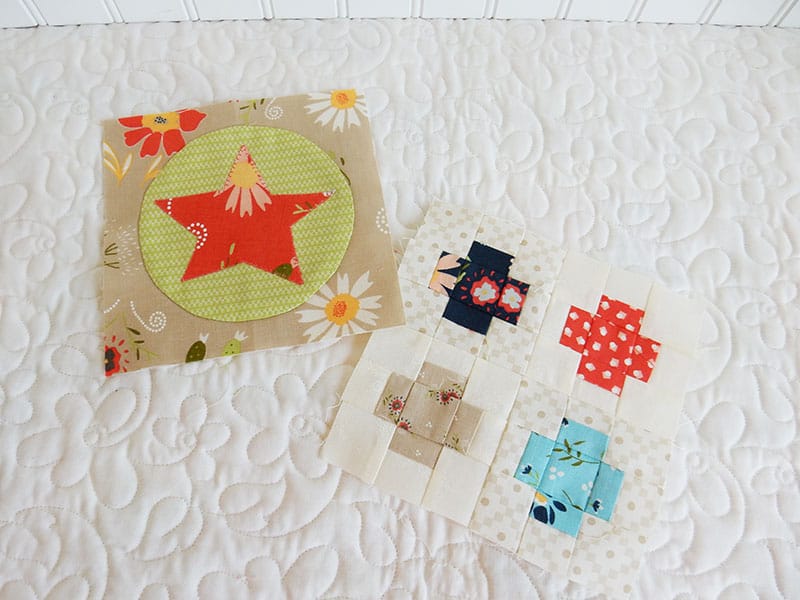 I hope you enjoy sewing this weeks Moda Block Heads 2 Blocks 21 & 22–thanks so much for stopping by!