Hello and happy Monday, and of course, happy October first!  I'm not sure why September went by so quickly, but I sure am happy to have October here!  Today I'm sharing another block in the Save the Bees Block of the Month – Block 3! I think this is my favorite block so far because of the mini hexagons.  I really had so much fun sewing them the other night and might have to work with this size of mini hexagon more in the future!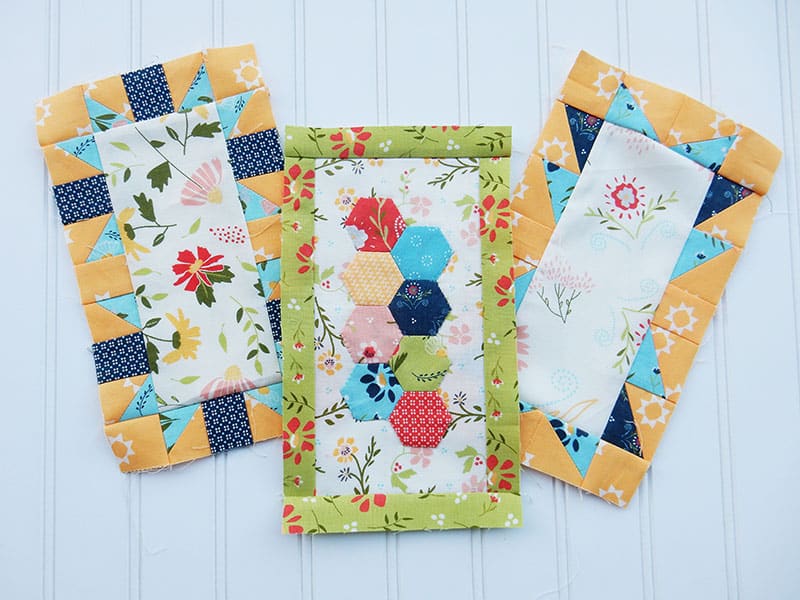 I used several fabrics from our upcoming Walkabout collection in this month's block and mixed those fabrics with some Clover Hollow and even some of our Creekside collection.  The fabrics from our collections work together so well!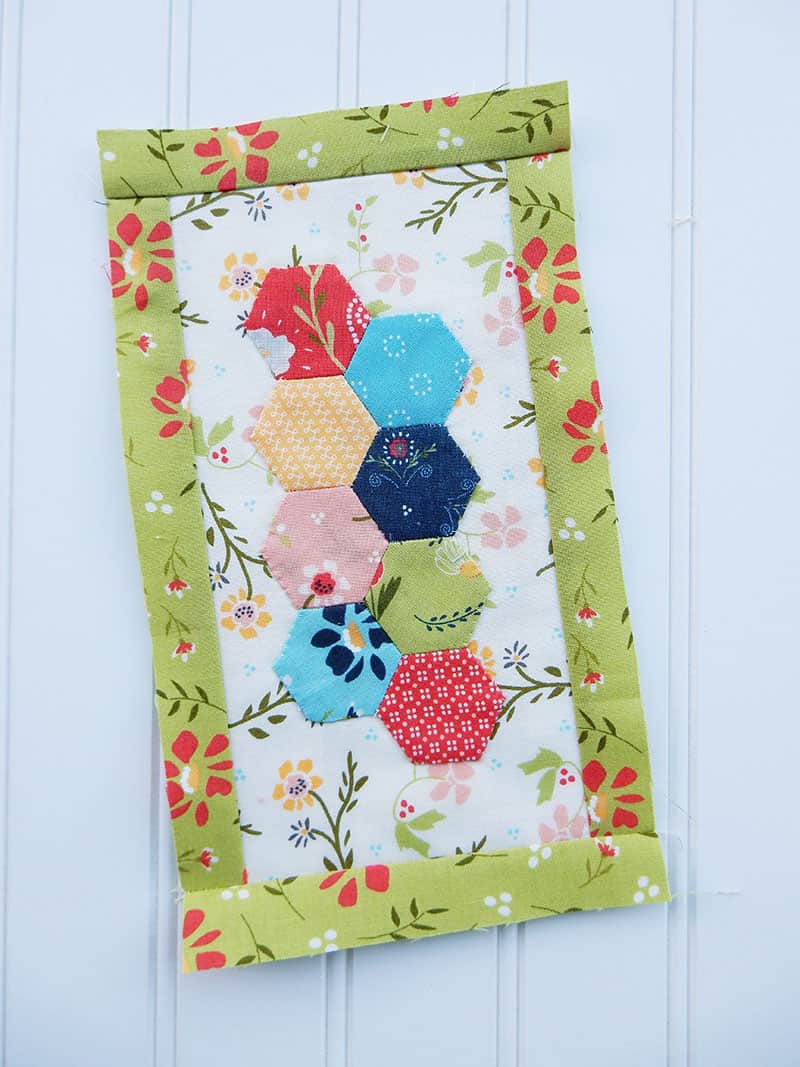 I'm making the smaller version of this quilt along using the supplemental directions (link will be below).  So the hexagons for this smaller block were made using the ¾″ hexagon paper templates (find them here).  They stitched together quickly, and yet weren't too small to easily work with.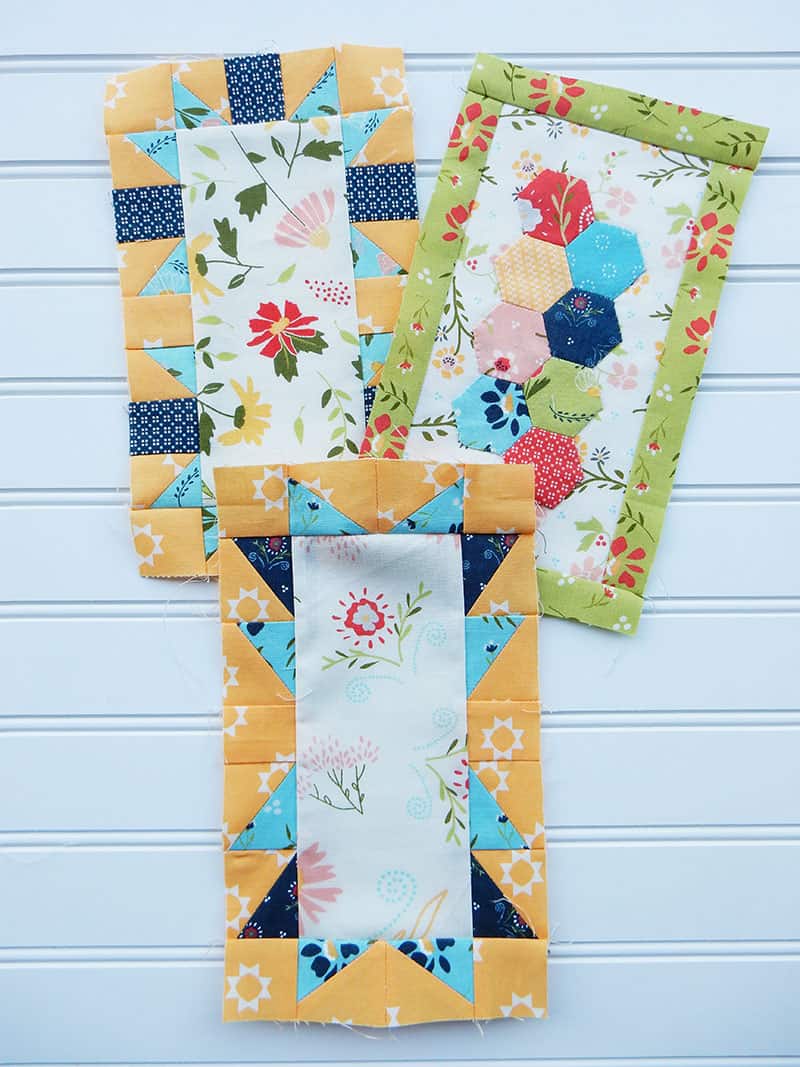 I first made all of my hexagons, then stitched them together in the pattern design while keeping the papers intact.  I removed the papers, pressed the hexagon unit, and then hand-stitched the sewn hexagon piece to the background fabric.  Finally, I trimmed the background fabric to the required size and then added the borders.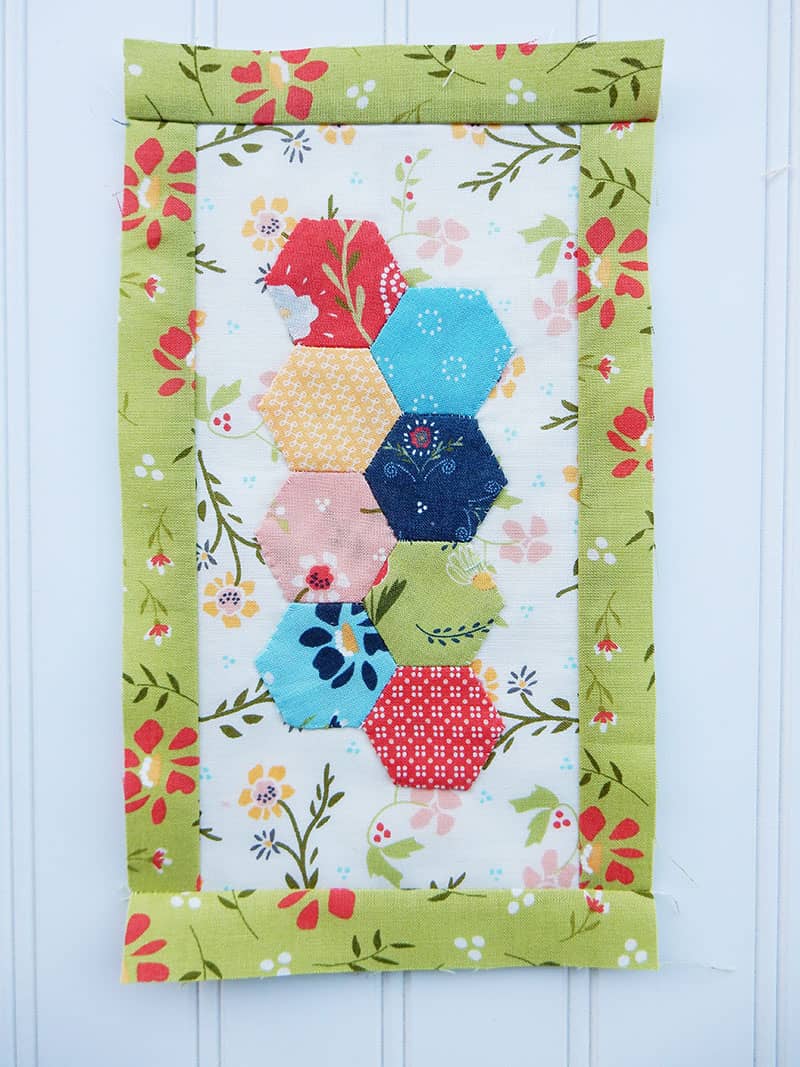 Save the Bees Block of the Month – Block 3 Links and Information
Get the supplemental directions to make the mini block like I made from Brenda here.
Keep reading to find out about an Aurifil Thread Box giveaway!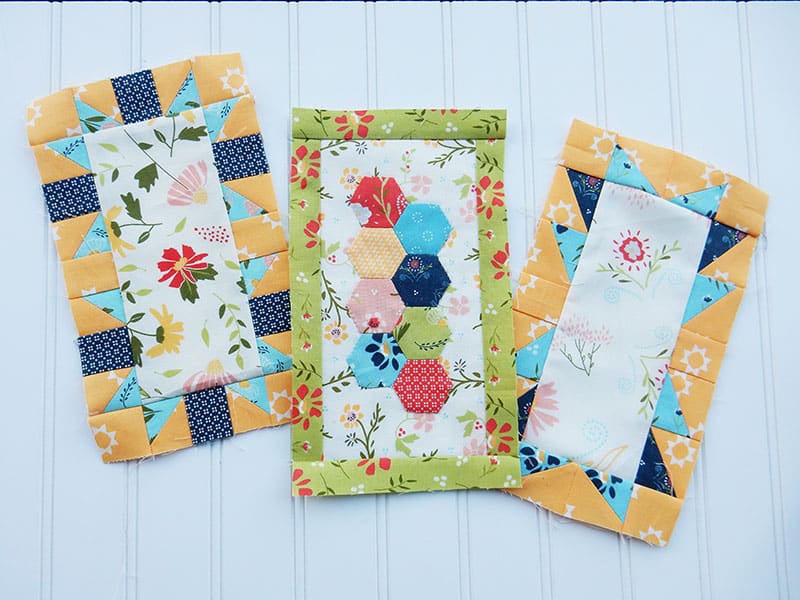 Save the Bees Bloggers: Visit these blogs to see their versions of the blocks this month!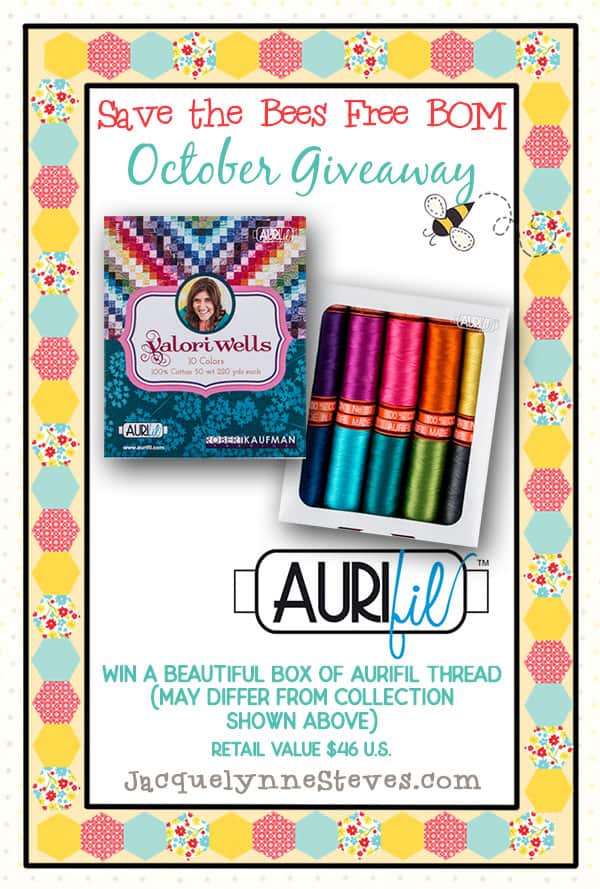 Giveaway Details
The prize for October will be a box of 50 weight Aurifil thread with a US retail value of $46 (your box of thread may be different than the one in the graphic above).
The giveaway is open to US and International readers
Giveaway will end Sunday, October 7.
There will be one prize per person, per month (in other words, the same person cannot win two prizes from Jacquelynne's giveaways during the same month).
To enter, leave a comment sharing your favorite Thanksgiving tradition (I'm starting to plan our family get-together for this year, and would love some new ideas)! For an extra entry, sign up for my newsletter then leave a second comment letting me know you've signed up (there is a subscribe box near the top of the home page and another one in my sidebar)!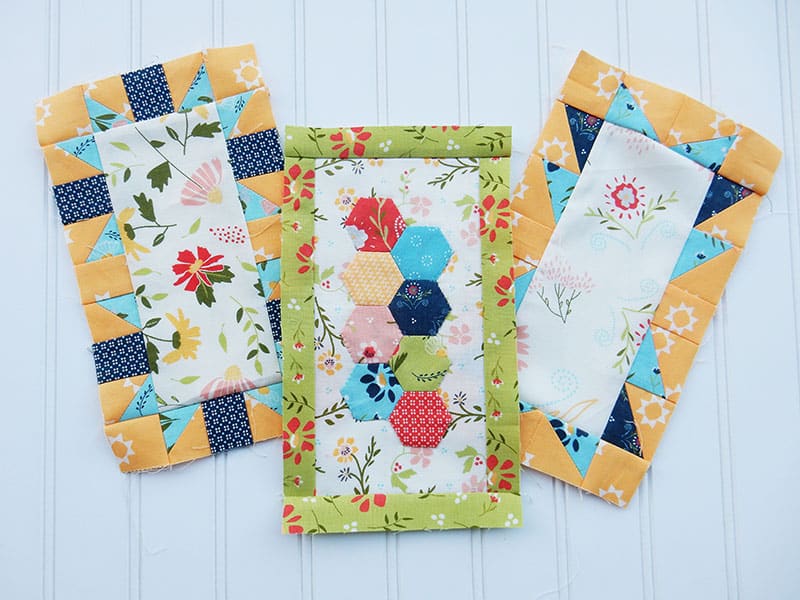 Thank you again for stopping by!  Happy quilting!