Hello and happy Monday!  I hope you had a terrific weekend!  I finally got to do a little sewing this weekend, and first on my list was to catch up with a few blocks for works in progress.  Today I'll be sharing my barn quilt blocks update!  I'm making the barn blocks from Fat Quarter Shop and using a mix of my Clover Hollow and Walkabout fabric collections.  I love how the blocks are coming along, and the pops of color I'm using for the blocks on the sides of the barn make them really shine!
Over the weekend I finished block 5 which I'd had for nearly a month.  I really wanted to get it finished before the next block arrives!  I used fabrics from Clover Hollow for my barn but used our tone on tone floral background and the soft coral medium floral from Walkabout.  I love the pinwheel in the center of this month's block!
Since I used our directional loop the loops print for the barn I had to do a little extra thinking to get them all the same direction in the block.  But I feel like the extra time was well spent because it might have been a bit too busy with the loops turned every which way.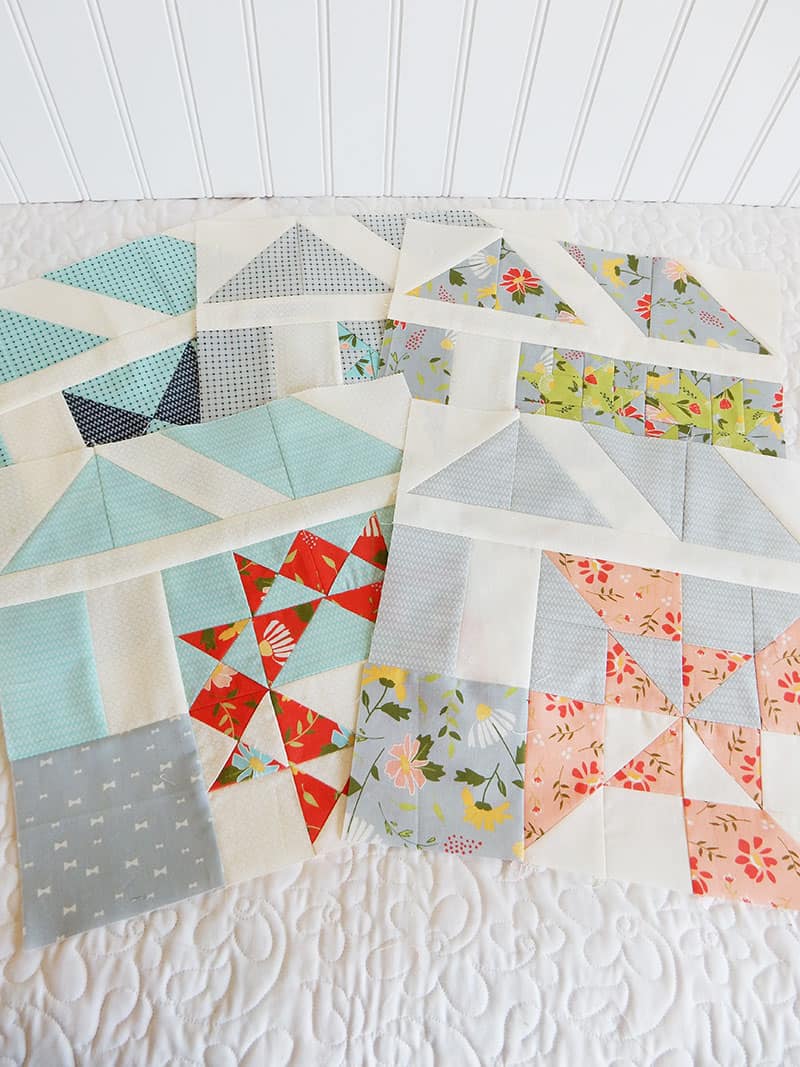 Since the roof section is the same in each block, I really should just get the rest of those ready to go.  Then putting my block together each month would be really fast!  I'm debating whether or not to do some navy roof sections…I have a good selection of prints I could use for those.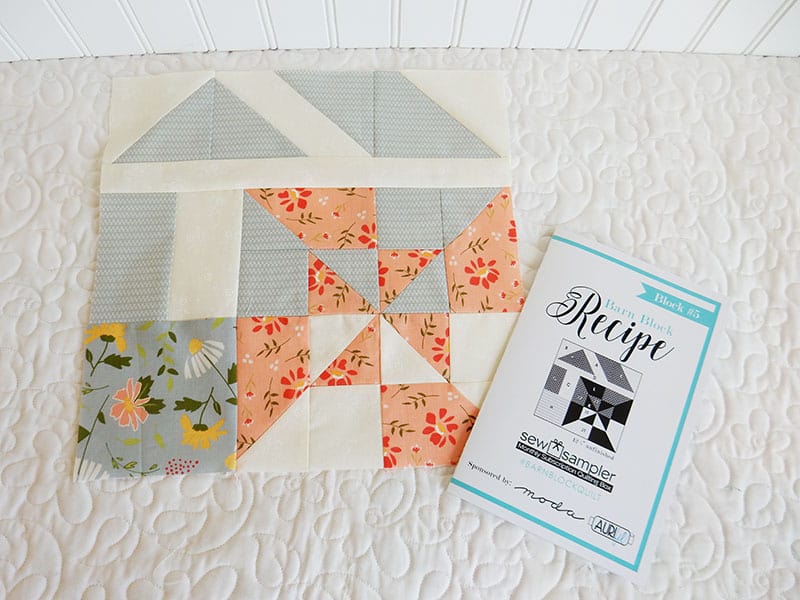 Barn Quilt Blocks Update Patterns:
I get the patterns for the barn quilt blocks each month in my Sew Sampler box; however, the patterns are available for purchase separately in paper or PDF.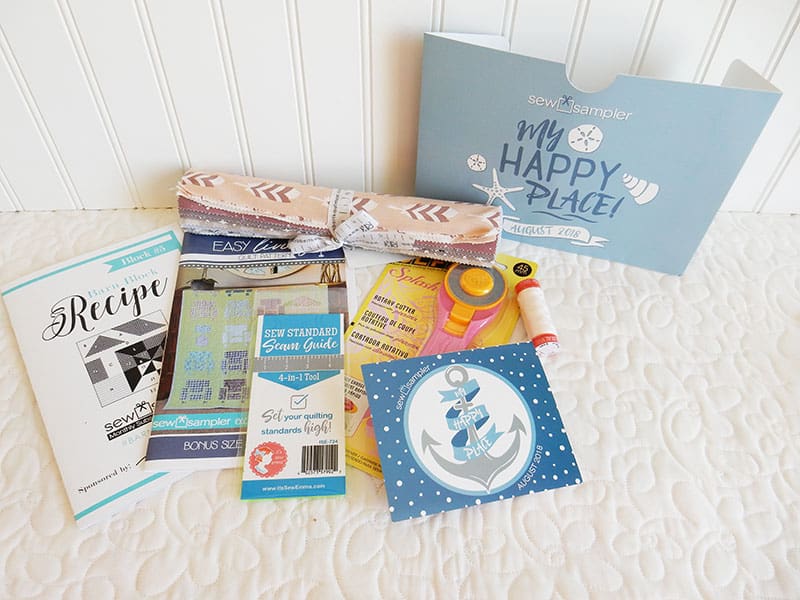 The August Sew Sampler box had the Barn quilt pattern and some other useful tools and notions!
August Sew Sampler Box Contents:
I've really been having a lot of fun with the barn quilt blocks.  As soon as this month's block is finished up I'll be half-way through with the blocks for this quilt!  I guess it's probably time to start thinking about setting options and fabric choices for sashing and borders!  Thanks so much for reading along with this month's barn quilt blocks update!  Happy quilting!