Hello and happy Saturday!  Thank you so much for following along with all of my posting recently!  (I felt like each of the new quilts needed their own posts)!  I'll be getting back to my more regular schedule of blogging now:  I try to post at least three days during the week to share quilting-related works in progress, tips and tutorials (right now Wednesdays are Moda Block Heads post day), and then I drop in on Saturdays for my weekly idea post–this week is my Saturday Seven Inspiration for quilters 41 post.  I hope you'll enjoy it! (Photos are once again of the new quilts and fabrics).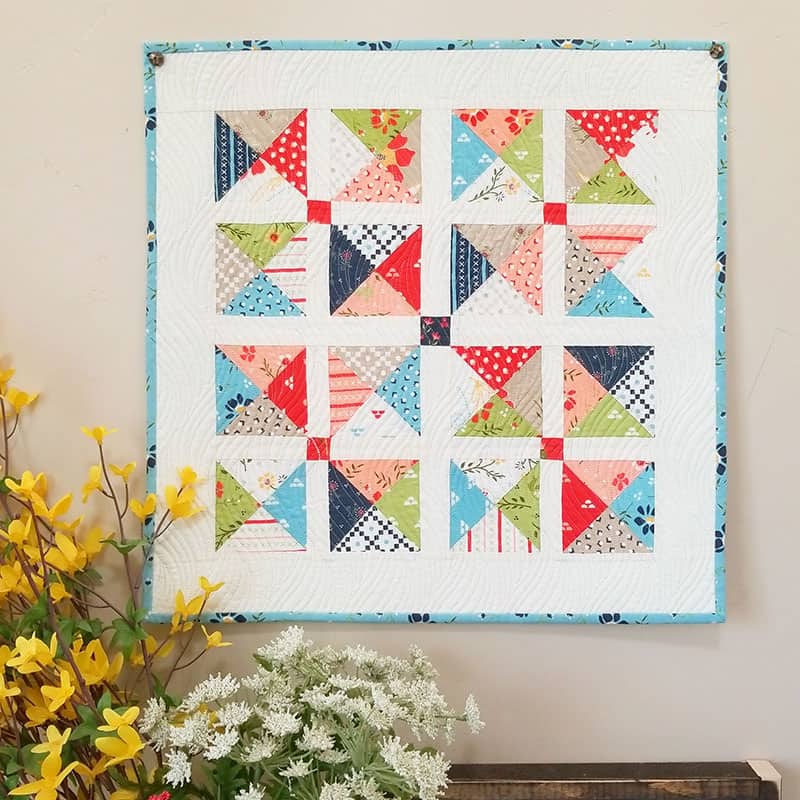 (The Sea Glass Mini Quilt -above- directions are included free in the Sea Glass pattern).
Saturday Seven Inspiration for Quilters 41
1.  First, more favorite notions in part 3 of my friend Alison's Notions Round-Up.  Also…if you leave a comment you'll have a chance to win a few of the ones she's highlighted!  Her post also has a link to the first two in case you missed them.  Find the favorite notions post here.
2. I'm hoping to make the time to switch my home into "fall" mode this weekend!  Basically, that means I need to put away my red, cream and blue quilts and get out the fall ones!  See most of my fall quilts and décor in this post. And if you are looking for a fun fall bundle of fabrics…this one is super cute!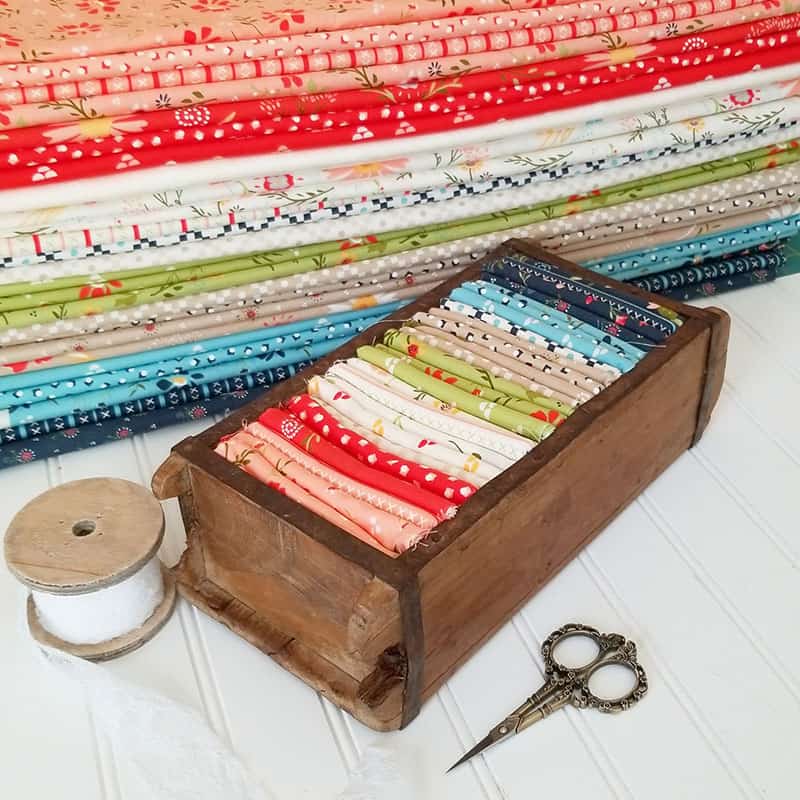 3.  I love these thoughts on freeing up space in our schedules.  These are some terrific ideas I'm going to use to make sure I'm able to spend my time more effectively this fall!  Find the article here. I also found another article with 10 Habits to help take back your time that was helpful.  Find it here.
4. Do you like pumpkin recipes?  Here are two that are new to me: Pumpkin Smoothie and Pumpkin Granola (scroll down to almost the end of the post for the recipes).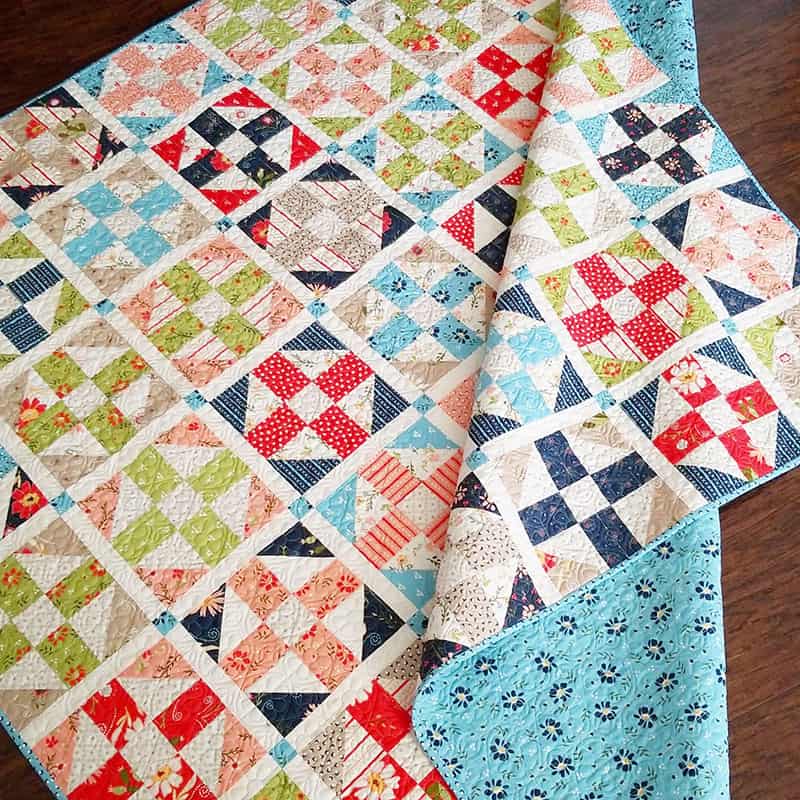 Pathways Layer Cake + Jelly Roll Quilt Pattern
5.   I love this Tulip in Bloom 6″ quilt block pattern from the Splendid Sampler!  Really cute…and the block designer has a fun pillow design to make with four of her blocks.  Find the block pattern here, and the pillow idea here (scroll down to the end of her post to see the pillow)!
A Quilting Podcast…
6.  Do you like podcasts?  I've been trying out several–some sewing related and some more related to organization.  I've recently listened to the two most recent episodes of Simple. Handmade. Everyday. by Kristin Esser.  Kristin is a quilter and knitter and avid reader who talks about quilting and homemaking and simple living.  She lives in southern California, has children in high school and college, and loves tea and coffee and creating a simple handmade home. I listened to the last two episodes while sewing my final Walkabout quilts and really enjoyed them!  Find episode 11 here and episode 12 here.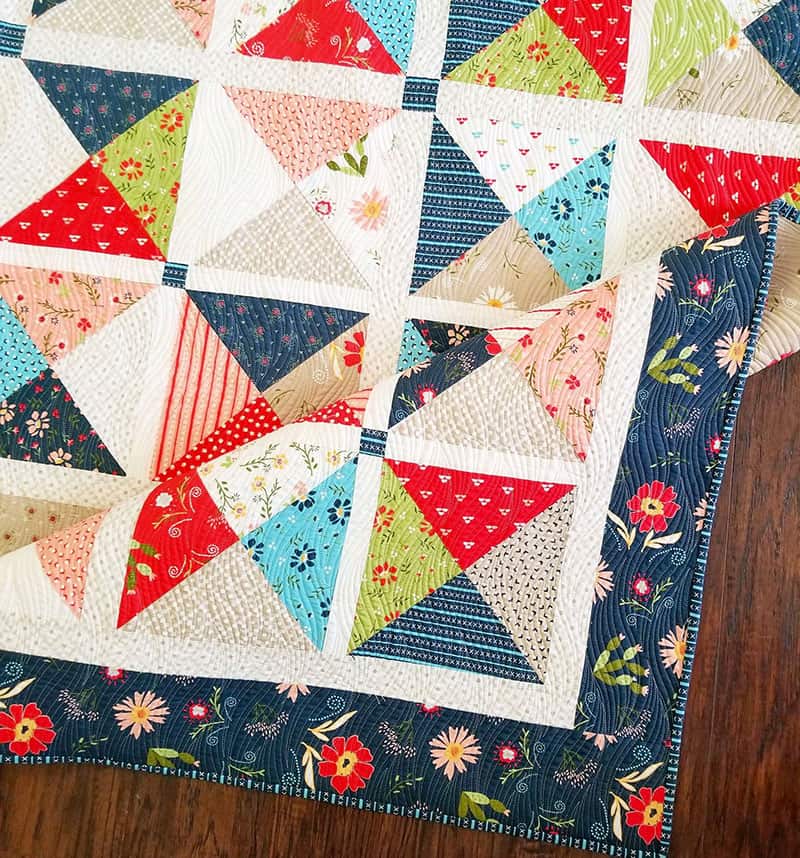 7. And finally…I'm really trying to get organized this weekend.  I have a short list of "to-do's" to help me get caught up quickly and a longer list of "if-I-have-time's."  One of the things I'm working on is office clutter…and this gorgeous desktop storage drawer set is just what I need to get paper clutter under control!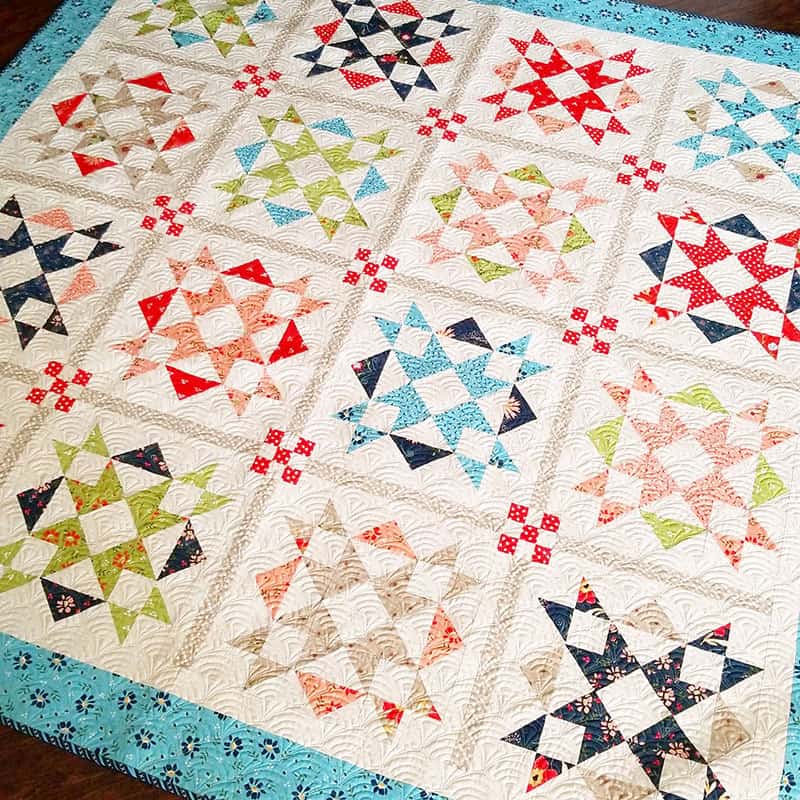 And finally…
Thanks so much for reading this week's Saturday Seven Inspiration for Quilters 41.  Remember you can find all of the previous Saturday Seven posts here.   I'll be back on Monday, and my Mystery Block of the Month September blocks will post on Tuesday!  Have a great rest of your weekend!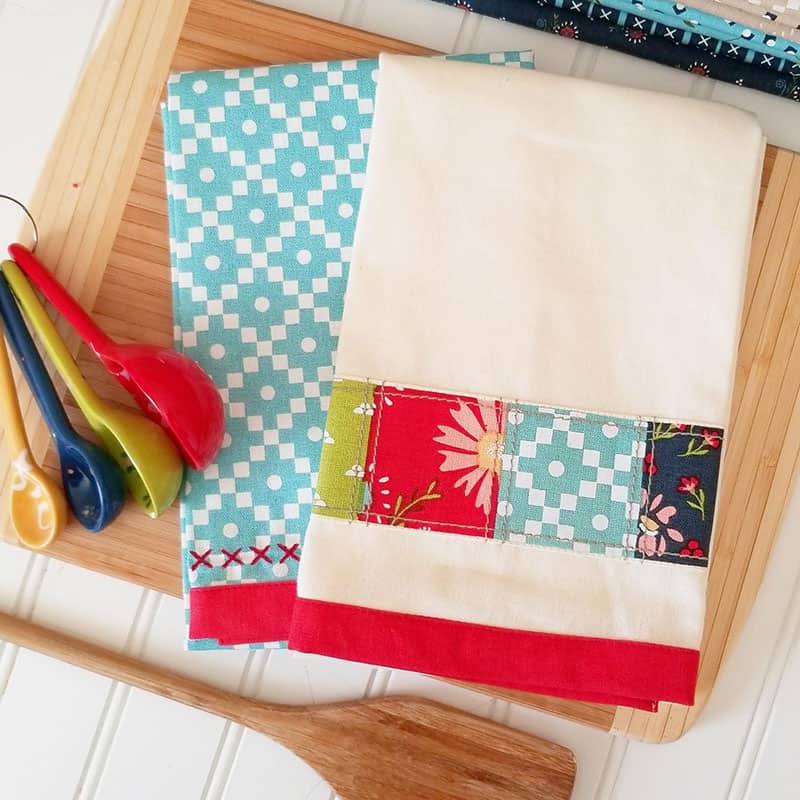 Walkabout Dish Towels available in the shop for pre-order now.