Hello and happy Monday!  Today I get to introduce another new quilt with our Walkabout fabric collection!  I'm happy to be sharing the North Shore fat eighth quilt pattern designed by my daughter Chelsi!  This is the first of two quilts she designed that I'll be sharing, and it's a fun one! (Actually, I love both of her new patterns). I was able to help her put this one together.  We were both working hard to get everything ready to share; after she made the half-square triangles I offered to put the blocks together.  Then I gave her the blocks back, and she finished the quilt!  So I guess this is a two-generation quilt!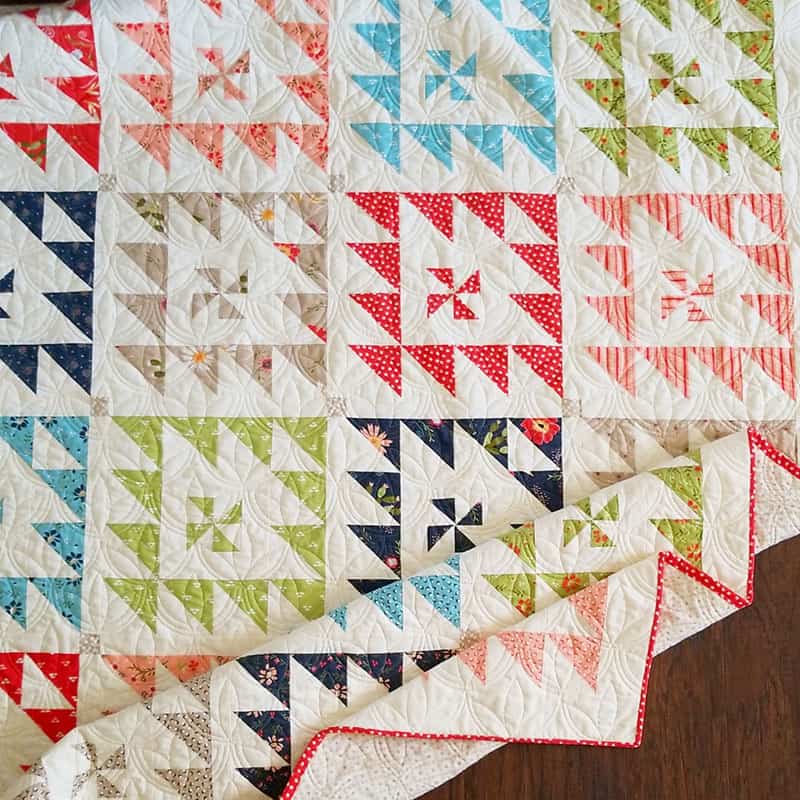 I absolutely love these sweet pinwheels bordered by the half-square triangles!  The small sashing and sashing posts really tie it all together!  The quilt finishes at 56″ x 69″, and you could easily make it a bit bigger by adding another border or two.  A fat eighth bundle works perfectly for this quilt–you'll need at least 21 fat eighths along with background/sashing/border/binding fabric to make it as shown.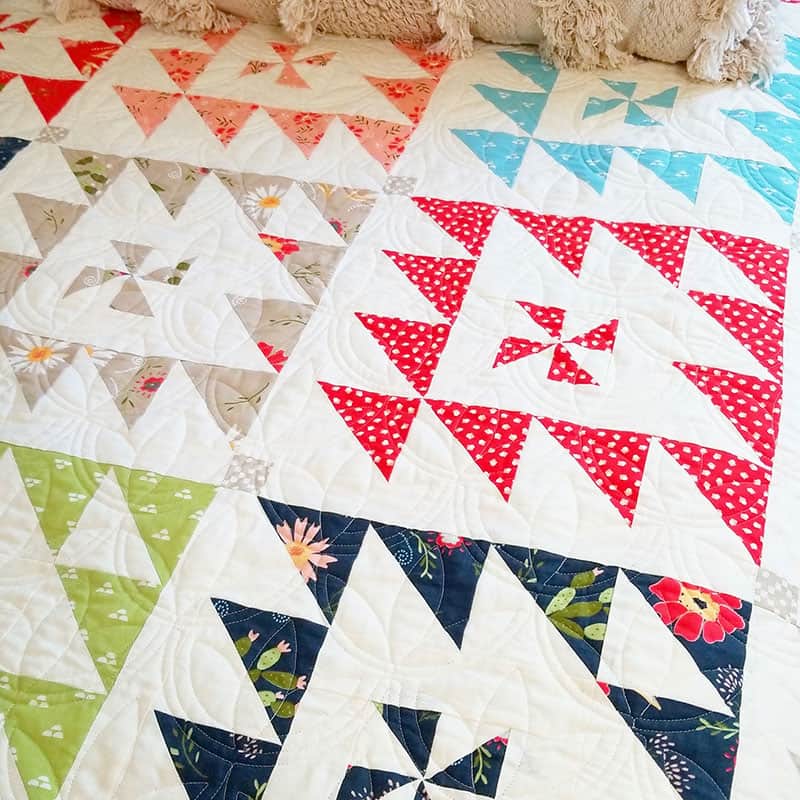 I love this close-up shot Chelsi took that shows the quilting.  Quilting was done by our friend Kaitlyn Howell of Knot & Thread. The pattern is a new one to us, and I think I'll be needing to use it on a quilt soon!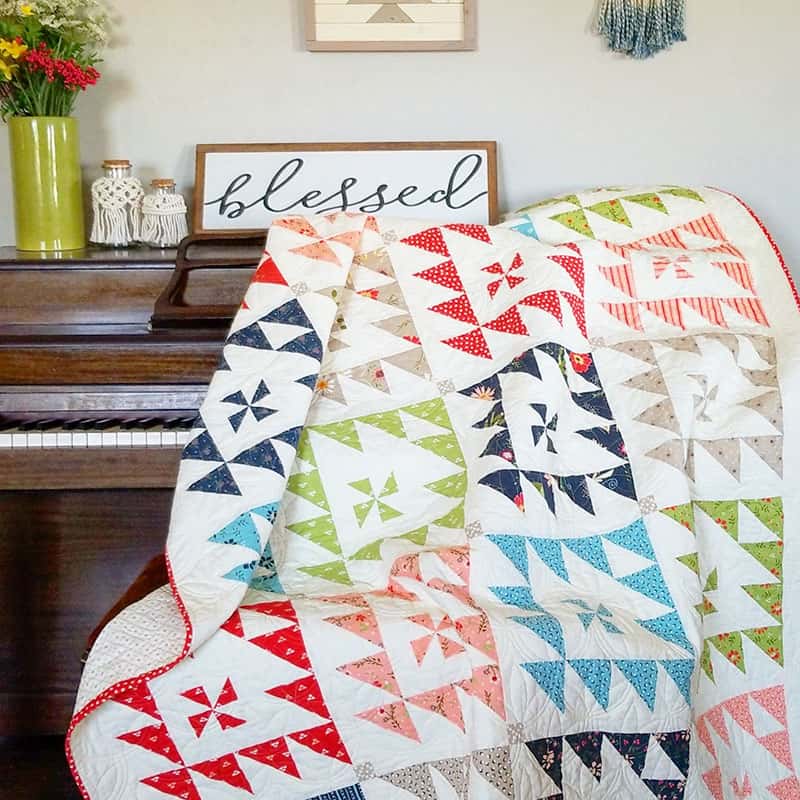 I really love everything about this quilt!  I think it would be super fun to make in Christmas colors…alternating red and green blocks and even putting mixing reds and greens in the same block!  You could also use some low-volume background fabrics here and there to mix it up!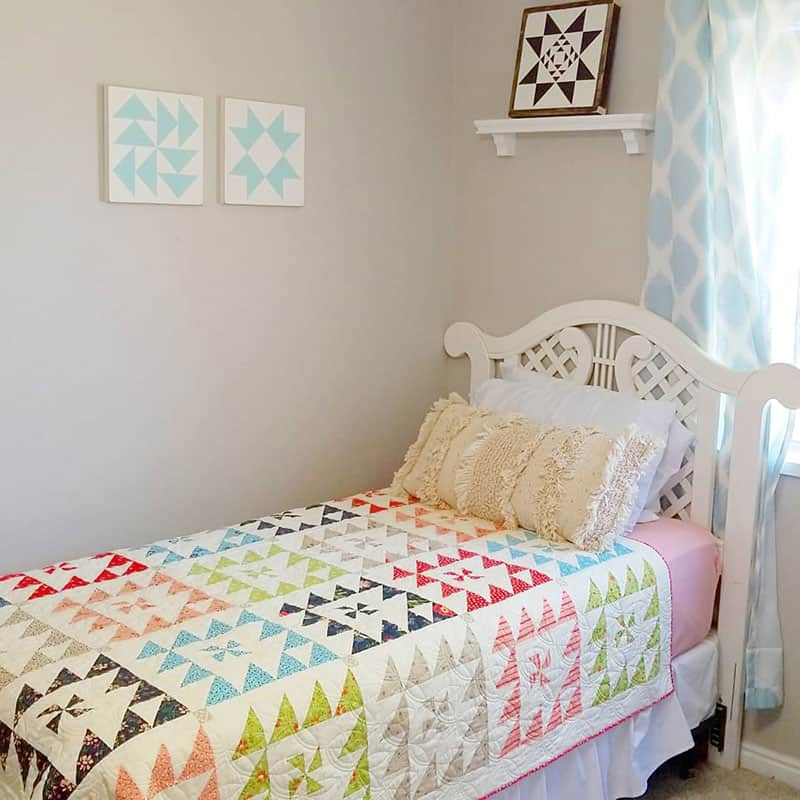 It looks so sweet on her daughter's bed.  Note…the matching headboards in her girls' room were the ones my daughters used in their childhood.  So glad I saved them so the next generation could use them! I love the North Shore Fat Eighth quilt pattern, and will definitely be making a version of this one before too long!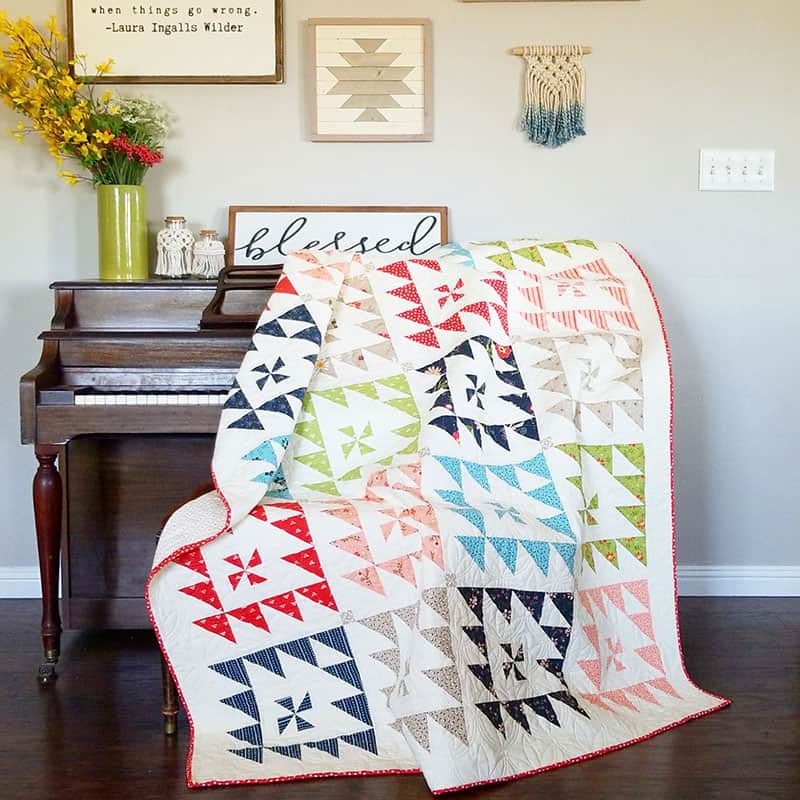 The North Shore Fat Eighth Quilt Pattern:
Finishes at 56″ x 69″ and uses 21 fat eighths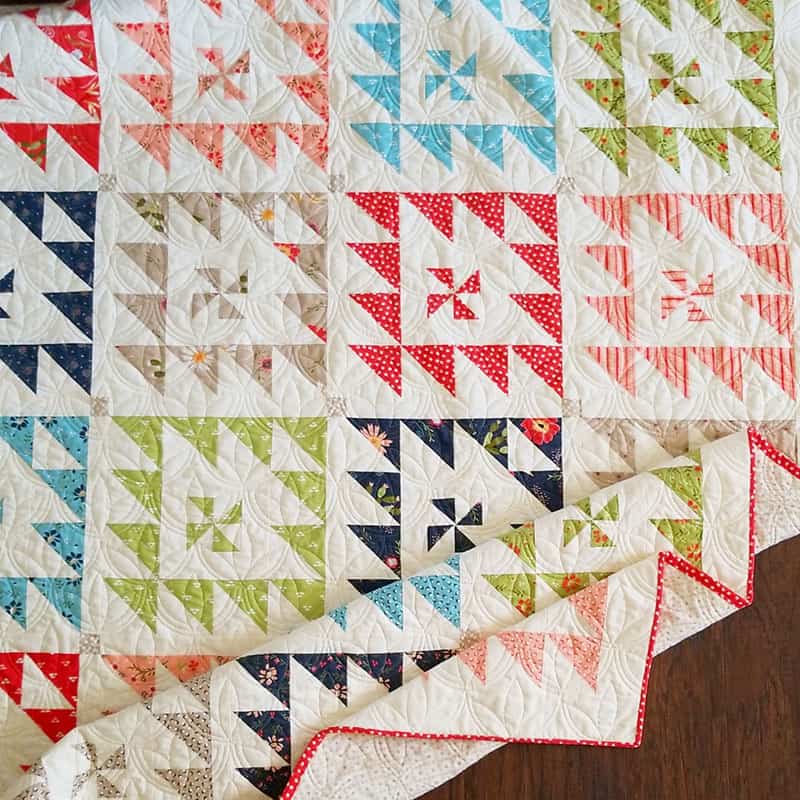 Over the weekend I did a lot of pattern stuffing and order filling ( orders of my new paper patterns will be shipping today and tomorrow).  But I was also able to do a little bit of sewing!  I made this week's Moda Block Heads 2 blocks that I'll be sharing on Wednesday as well as my Block of the Month blocks for September.  I'll share those tomorrow!  Happy Monday again, and thank so much for stopping by!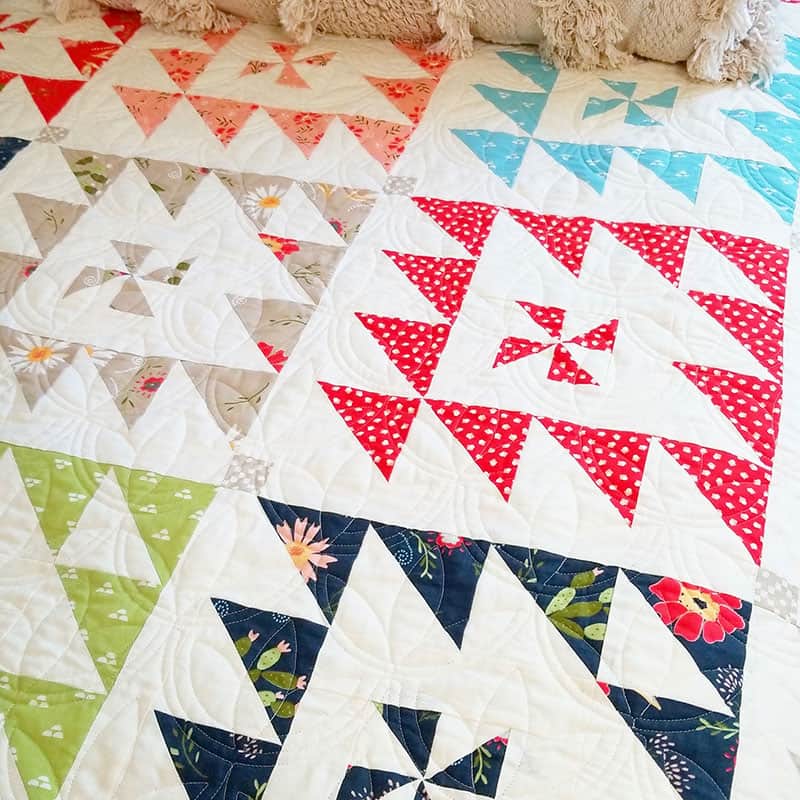 Happy quilting!