Hello and happy Friday!  I just wanted to stop in quickly today to share my final pattern pieced with our new Walkabout fabrics collection.  My Wander quilt pattern is a fat-eighth friendly 25-block quilt which finishes at  74 ½″ x 74 ½″.  The back cover features a slightly smaller 20-block version finishing at 63″ x 76 ½″ made with  slightly different sized sashing. This quilt is based on the striking triangle in a square block and really has a fun look.  I used our dainty floral in taupe to tie it all together with a secondary pattern.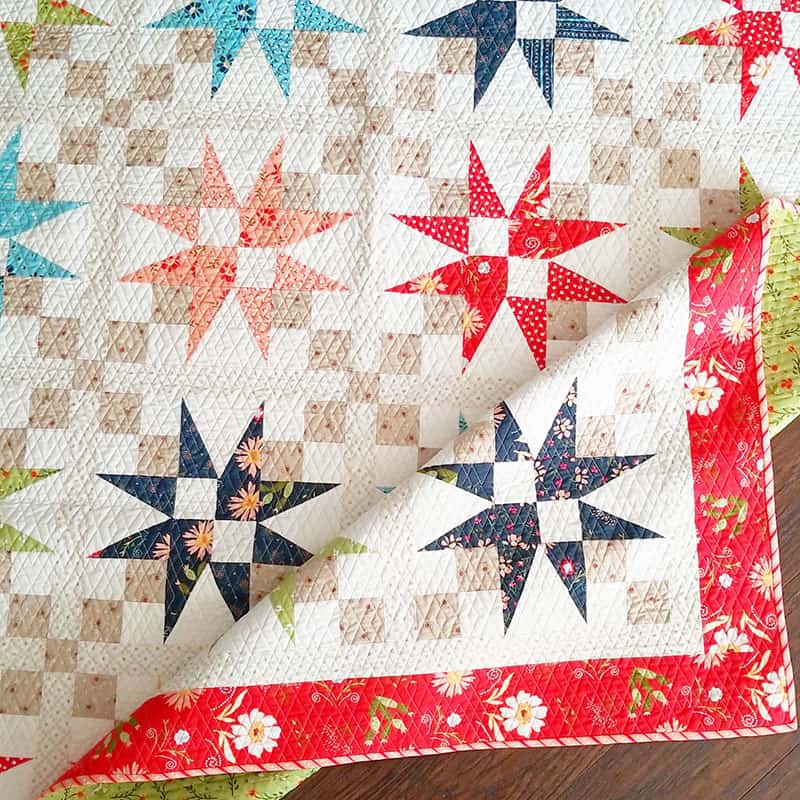 My friend and quilter Marion did a beautiful diamond pattern on this quilt that I immediately fell in love with!  I was a little nervous about putting such a bright border on, but I love it too!  And the coral stripe fabric on the bias for the binding turned out perfectly!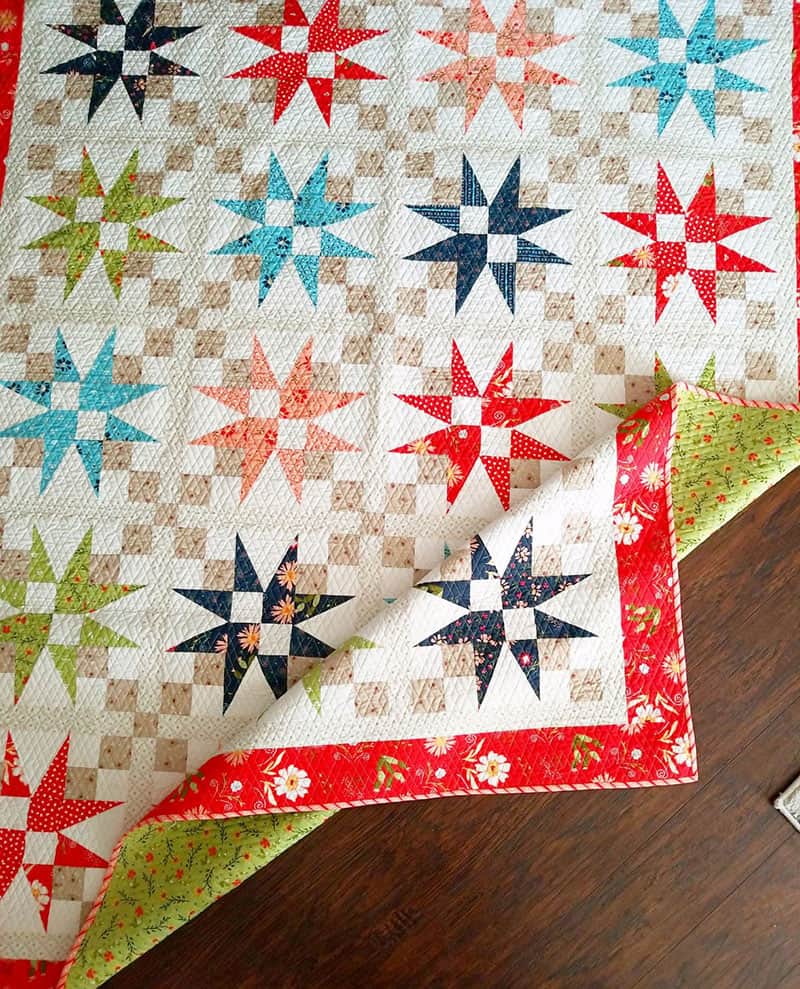 In most of the blocks I used two different prints from the same color family.  But a few of them I made even more scrappy!  You can really have fun with color placement of the pieces once you have everything cut out!  I think I'm going to make a coordinating pillow and actually use two different colors in the block to see how I like that look as well!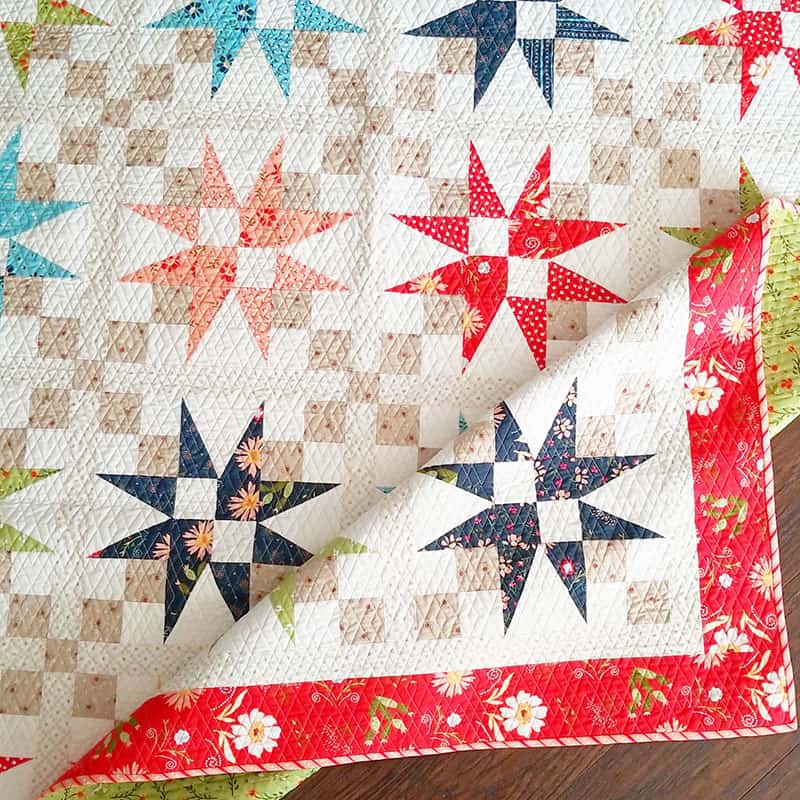 A Little More about the Wander Quilt Pattern…
I'm really happy with the way this quilt turned out…this is a block I've been wanting to work with for some time, and it has such a striking effect.  The pattern includes a template to cut the pieces for the triangle in a square block sections; however, there is a terrific ruler I used by Bloc Loc that makes it super easy to piece.  The sections are basically cut a bit over-sized and then trimmed to the perfect measurement.  All of the ruler information is included in the pattern.  I hope you enjoy this new Wander quilt pattern!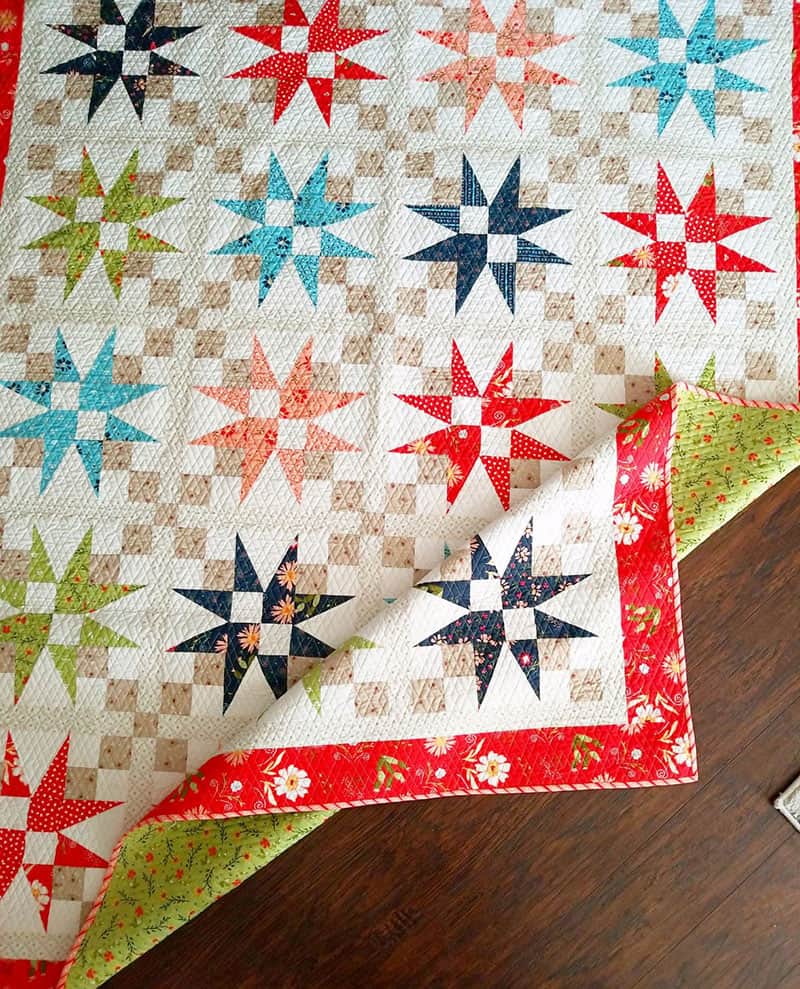 Things have been a little crazy around here because right after I finished this quilt I had to make one for an upcoming publication.  That one is off to be quilted, and so I'll be able to clean up my sewing room from the sewing frenzy and get back to a more normal schedule!  I'll be making some smaller projects over the next few weeks for our booth at International Quilt Market in November, but I'll also be sewing some things that have been on the back burner for a little while!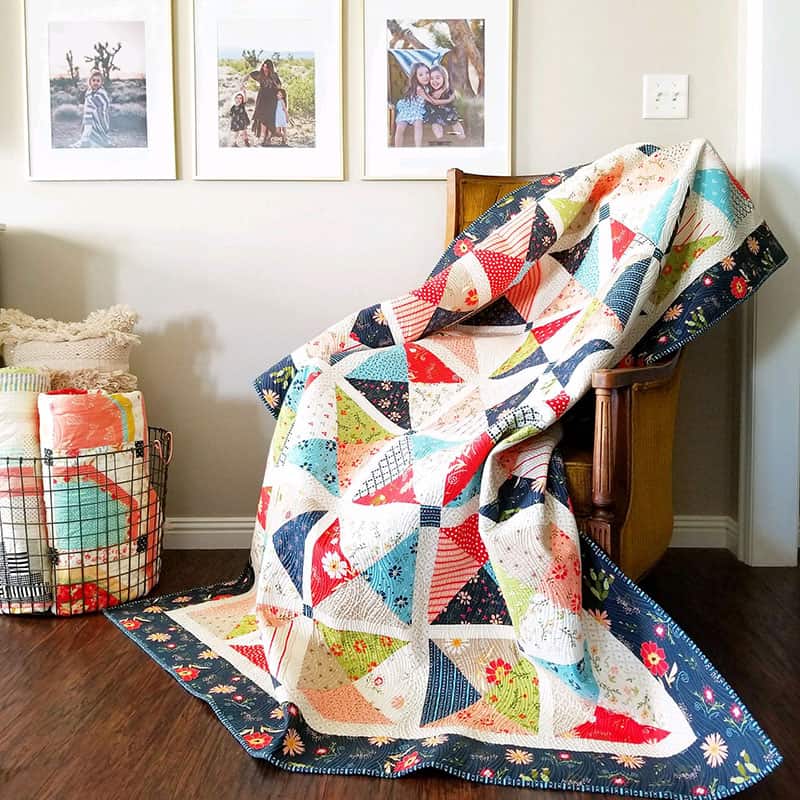 And to summarize the new quilt patterns…above is Sea Glass–a Layer Cake quilt with its own post here.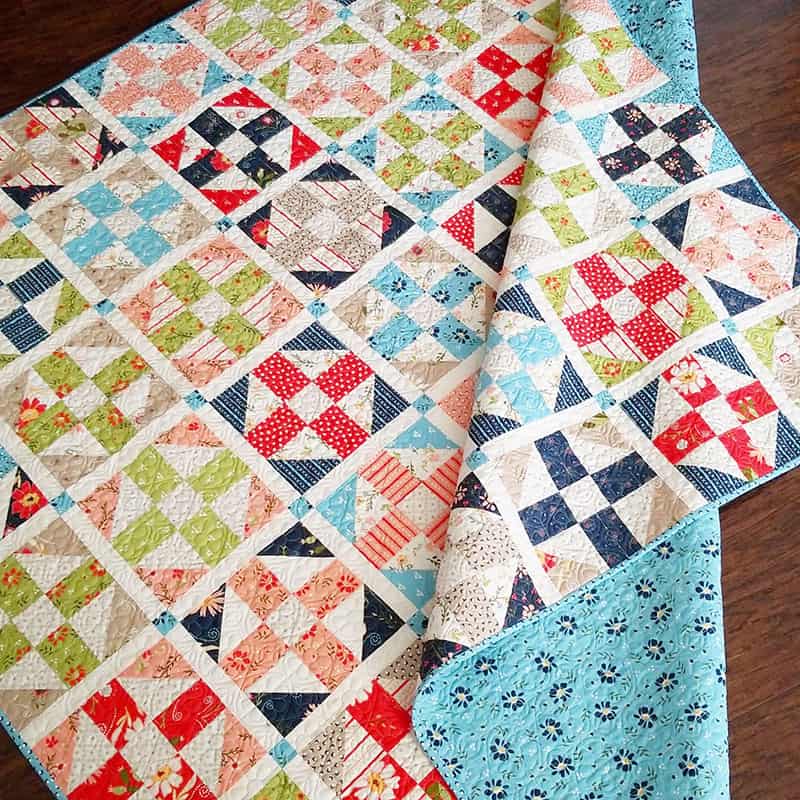 My Pathways quilt which uses a Layer Cake + a Jelly Roll with it's own post here.
Endless Summer (which also has a mini pattern available separately) and was introduced in last Saturday's Saturday Seven post.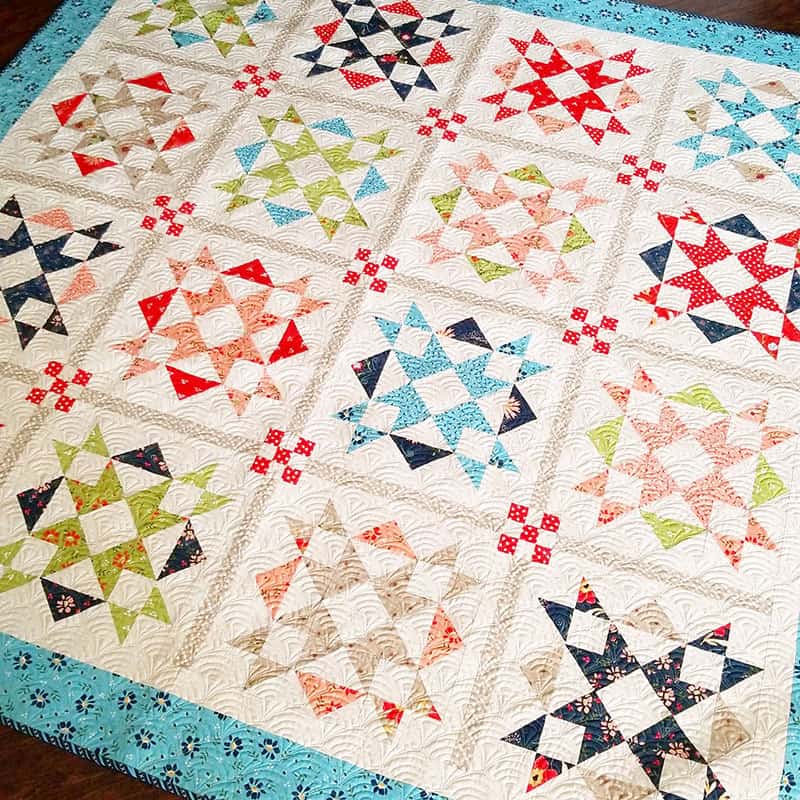 And Waterfront, a fat quarter quilt introduced yesterday! I love each and every one of these quilts.  And since I still have a few more photos to take…you'll be seeing a little more of them in the coming weeks!  Thank you so much for all of the kind comments on the patterns here and on IG!
New Walkabout Fabrics Quilt Pattern and Kit Information
Patterns available in PDF and Paper here (patterns are on sale through Sunday with a special bundle price also available through Sunday on the paper patterns).
Kits are available for pre-order for the Sea Glass and Waterfront quilts.  A deposit is required now, and you'll be billed for the remainder of the quilt kit price and the shipping about a week before they ship.  Find the information here.
Pre-orders are also available now for Fat Quarter bundles and low-volume print bundles of the Walkabout fabrics.  Find them here.
Clover Hollow Information
Our Clover Hollow collection is now shipping to stores!  If you've pre-ordered from me…my fabrics will be arriving next week and will be shipping out as fast as I can get them packed!  I should have some additional fabric to put in the shop after I get all of the orders shipped.
If you are quilting along with my 2018 Mystery Block of the Month…the new blocks will post next Tuesday!  Thank you for your patience as the start of September was just a bit busier than I anticipated!
Happy quilting…and thanks so much for stopping by!  I'll be back tomorrow bright and early with this week's Saturday Seven post!