Hello and happy Wednesday!  I sure love Block Head Wednesdays!  It's always a ton of fun seeing all of the different fabric combinations and variations as so many of us are creating this fun quilt at the same time!  I think it's kind of like being in a world-wide quilting bee!  This week I'm sharing Moda Block Heads 2 Block 8 which was designed by Jan Patek!  It's a pineapple block perfect for summer stitching!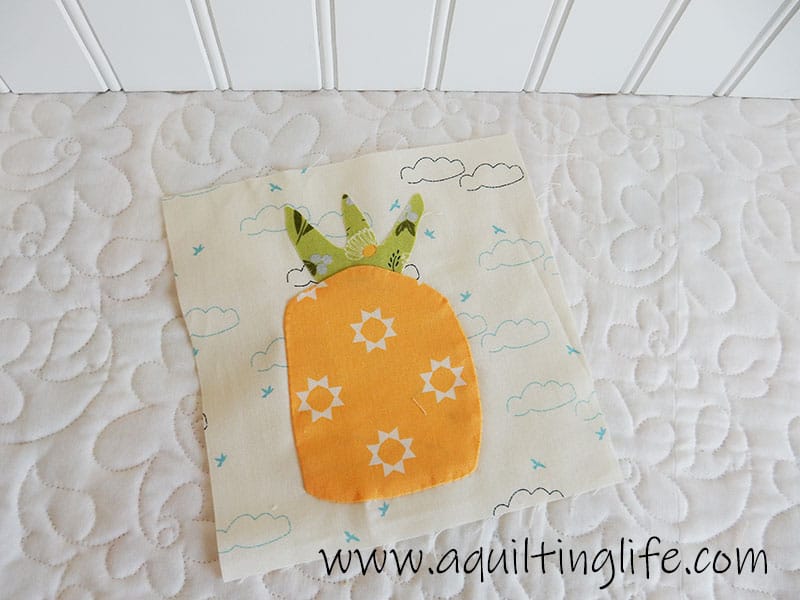 This week's block is an applique' block!  I love doing applique' with simple shapes and find it really relaxing.  But I decided to simplify my block just a bit from the original pattern.  Jan's design has some more applique' on the center of the pineapple, but I didn't want to cover up my cute sun print fabric from Clover Hollow!  So I chose to leave that part of the applique' off.  I used needle turn applique' for the pineapple, but for the stem I used fusible webbing and will zig zag stitch around the edges. Oh, and my background fabric is from our Creekside collection.
We now have four 6″ x 6″ blocks.  Aren't they cute all together?  I take the group photos each week not only because they are fun, but also because I check to make sure I'm getting a good distribution of prints and colors among all of the blocks.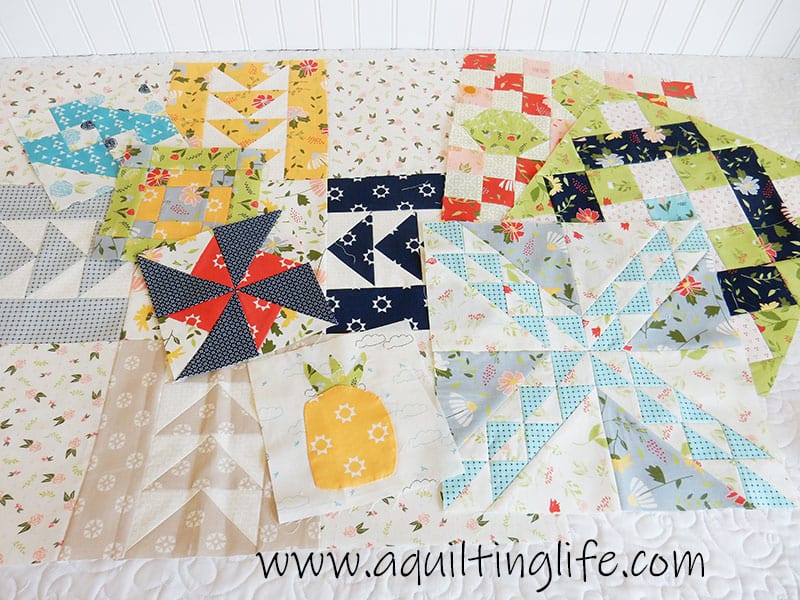 And here are the first eight blocks all together!  This week's applique' block looks a bit lonely right now, but don't worry as there will be more applique' blocks released later in the series.  And if you don't want to do the applique', you can always make doubles of some of the other blocks or add in a few of your own choice.

Moda Block Heads 2 Block 8 Links:

And Find the Other Moda Block Heads Here: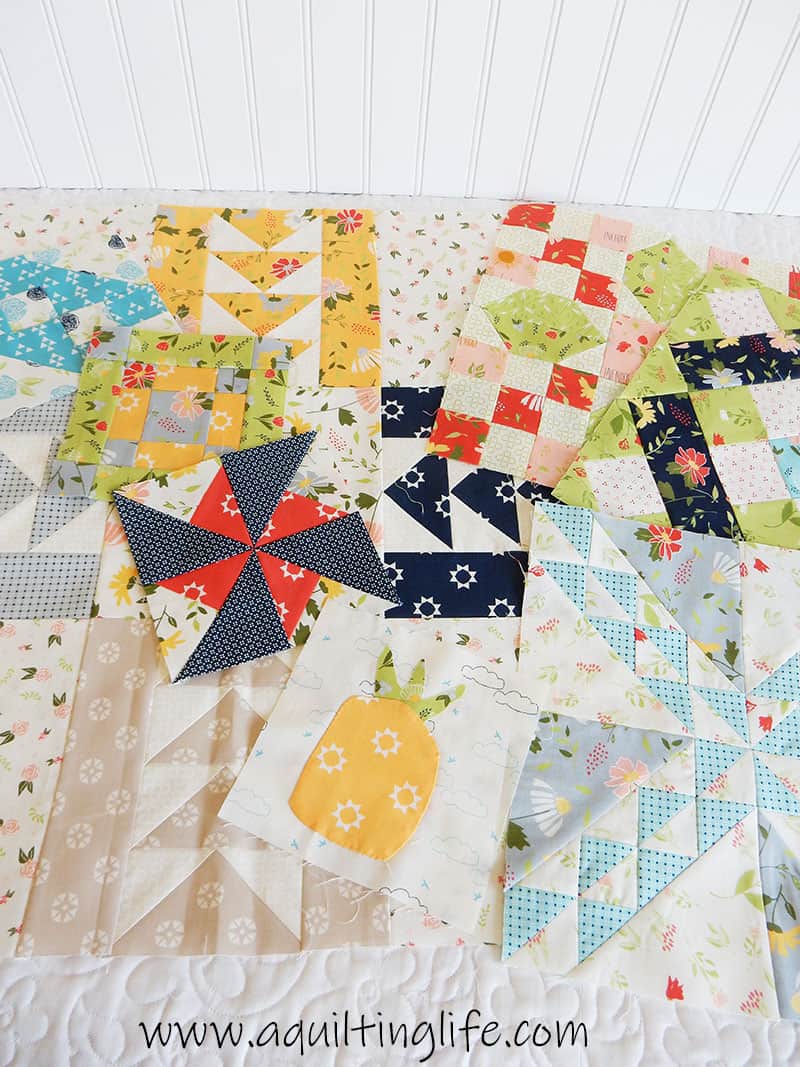 Happy quilting–and have fun sewing the Moda Block Heads 2 Block 8!  And thanks so much for stopping by!