Hello and happy Saturday! And happy the first weekend in October! Where I live there is definitely a change in the air, and we are loving the cool mornings and evenings! If you are new here, the Saturday Seven Inspiration for Quilters 97 is a smorgasbord of fun things for quilters: find patterns, notions, recipes, good reads and more!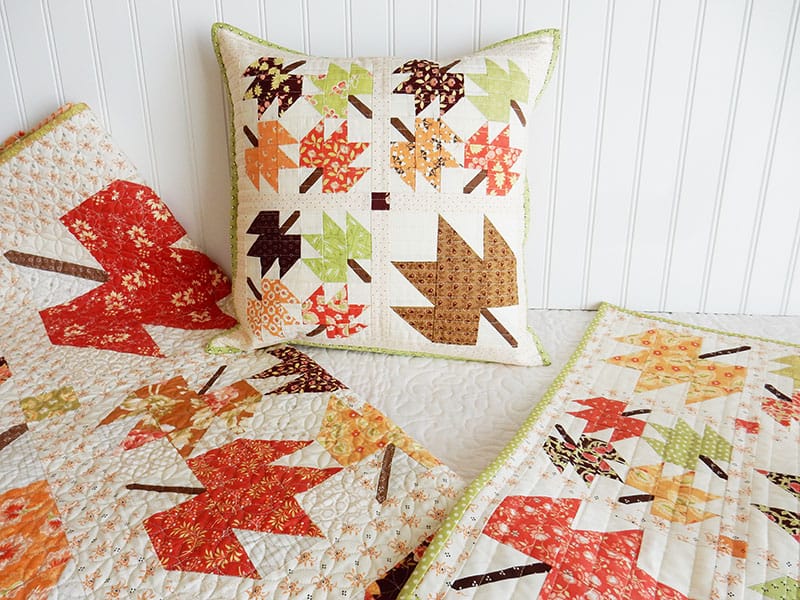 1. Fall Quilting
Looking for some fall patterns? One of my favorites is my Maple Sky quilt pattern. Here is a free tutorial for a Cute Patchwork Pumpkin Pillow. And you can find several fall-themed patterns here, too! And, here is a simple tutorial on how to transfer words (or designs) for stitching onto dark fabrics.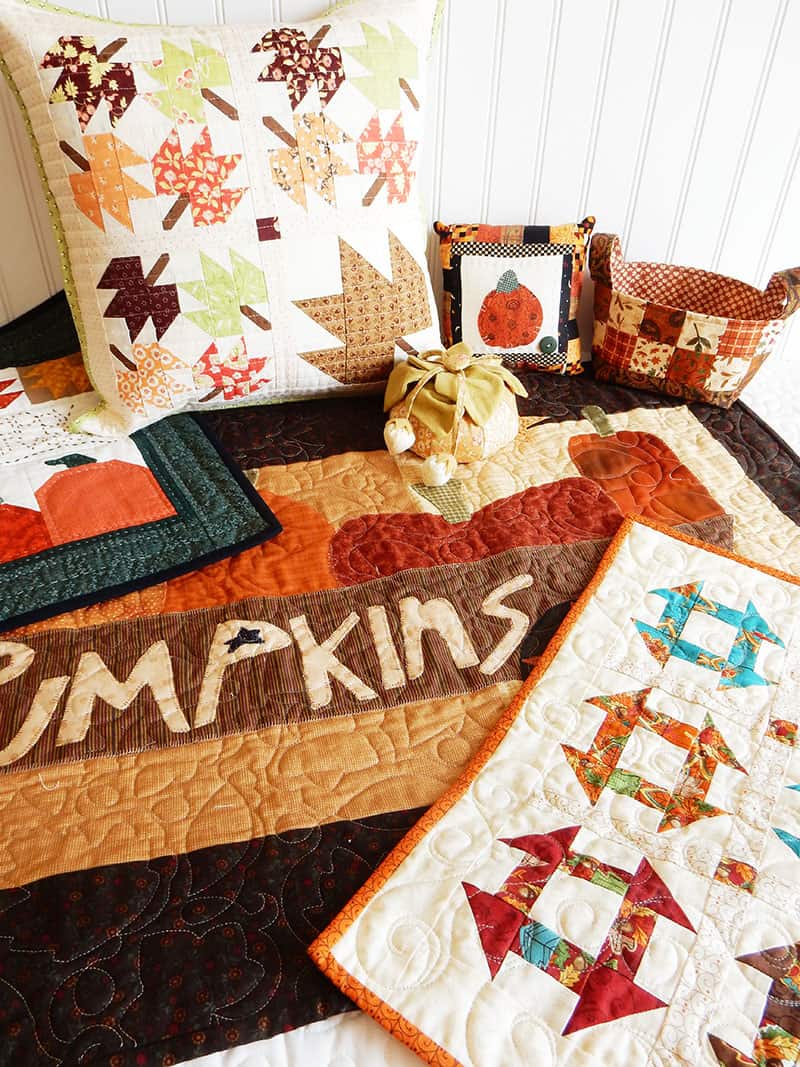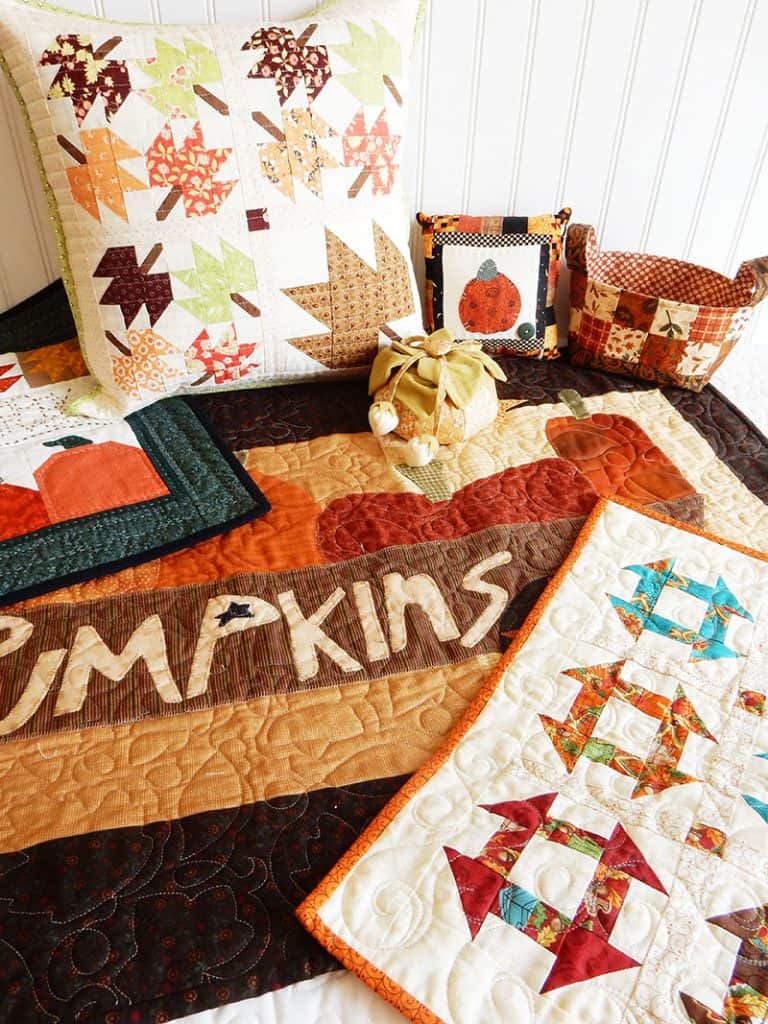 2. Recipes for Fall
I am definitely going to have to make this Chocolate Chip Pumpkin Bread soon rather than later! And I can't wait to try this Easy Homemade Pancake Mix. I think it would make a fun holiday gift as well…packaged in a nice glass jar with a new spatula! And Sweet and Savory Flank Steak is always a good choice for a fall dinner!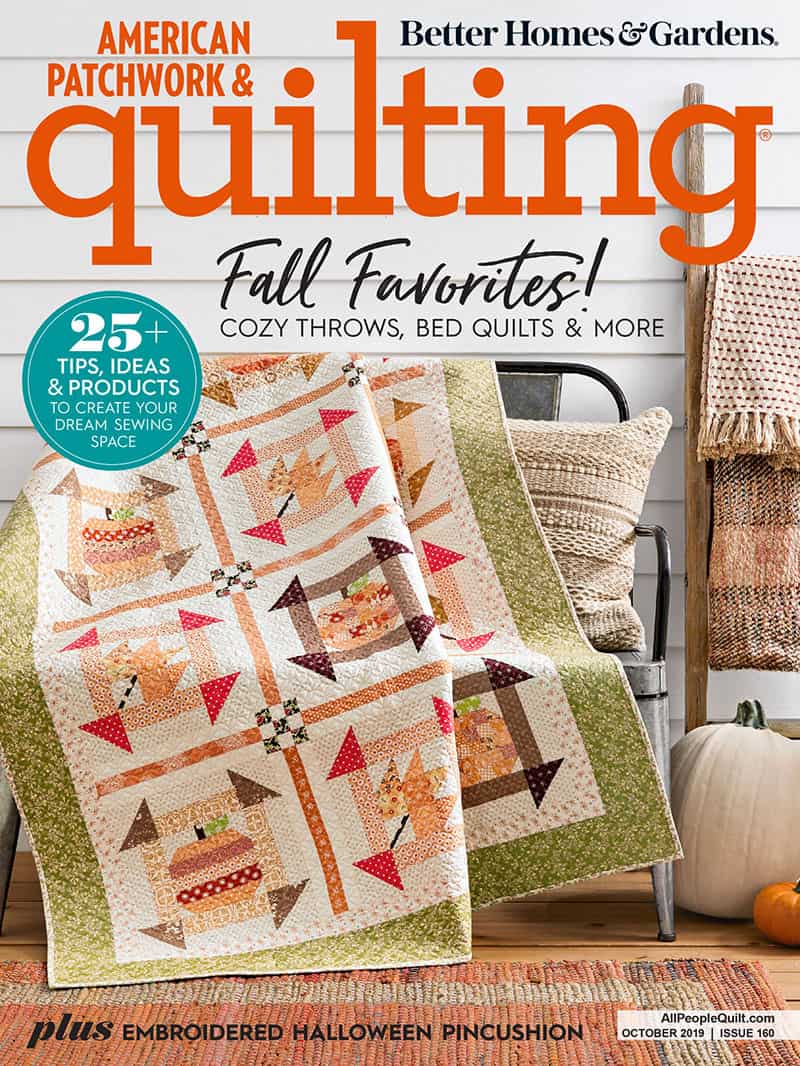 3. Time…
I loved this article on "Why We Never Have Enough Time and What to Do About It." Great ideas for making the best use of the hours in our days. And for just a short time (hurry on this one) get this great holiday planner for free with calendars, lists, and ideas for having a less-stressful holiday season.

4. Sweet Day Collaboration Box with Corey Yoder
When I was in Ohio this summer, Corey and I decided it would be a lot of fun to collaborate on a fun project box! "Sweet Day" will include a mix of 12 fat quarters from Canning Day by Corey Yoder and Summer Sweet by Sherri & Chelsi. It will also include an original Coriander Quilts design, an original Quilting Life design, and a notion we both love. Each of the patterns included will be designed to use half of the fabrics in the box. So, you'll be able to make both of the projects with the fabrics included (excluding background, backing, and binding). We will have finishing kits for both projects available as well.
Pre-orders for the Sweet Day Subscription Box begin today and can be reserved in my Etsy Shop. A $5 deposit will reserve your box with $39.99 due shortly before the boxes ship in February. A limited number of boxes are available, so make sure to order right away if you'd like one ?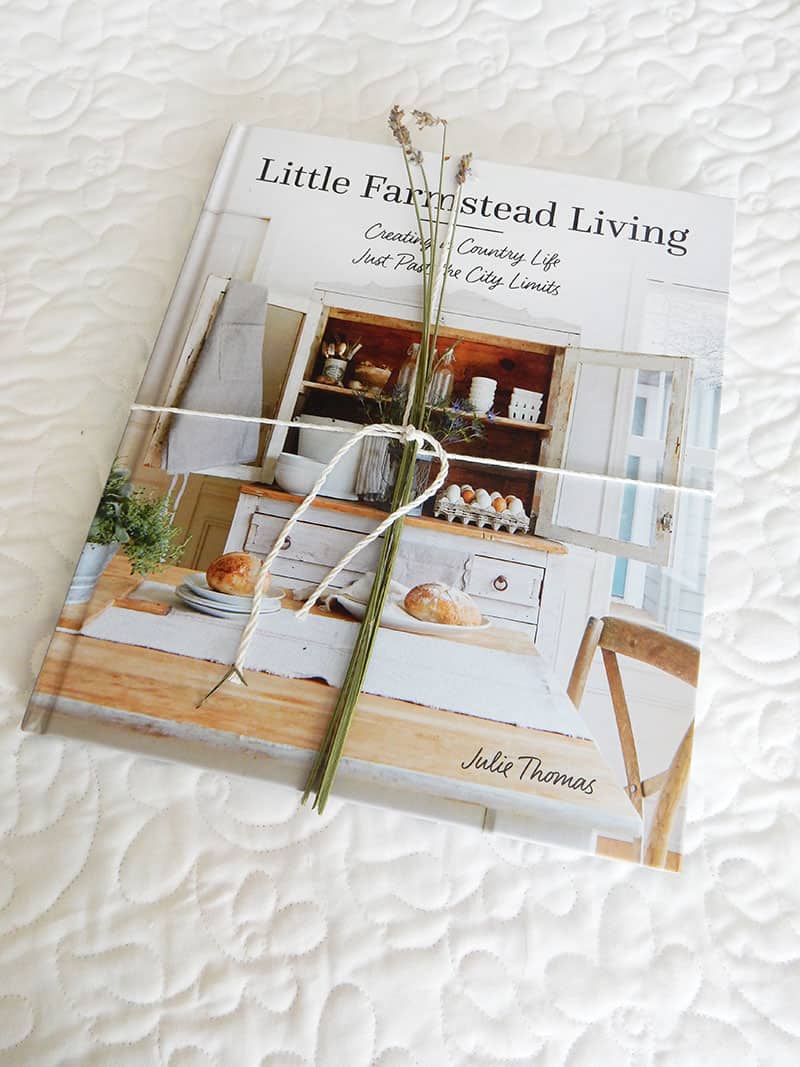 5. On the Bookshelf
I recently received (and read–cover to cover!) the beautiful new book Little Farmstead Living. It's delightful read with wonderful decorating and home-making ideas along with seasonal ideas, recipes, and more. It's truly an inspiring read chock full of ideas for making your home a wonderful place to be. Find it now here.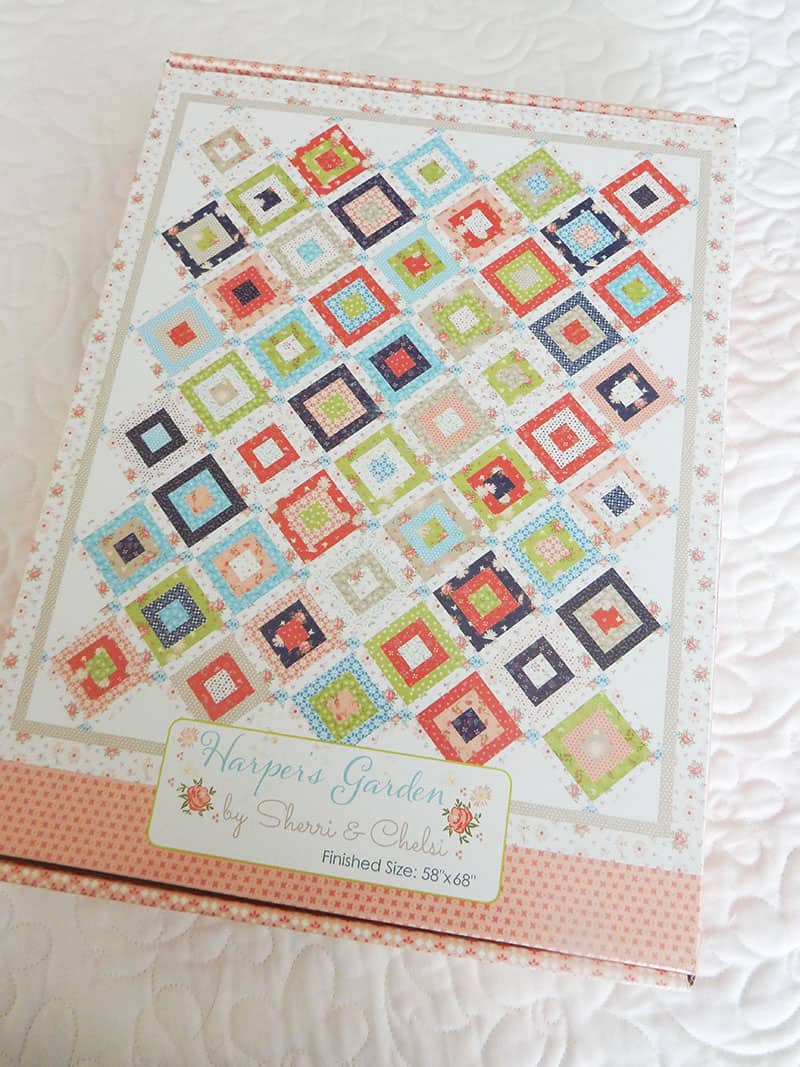 6. Weekender Quilt Kits
I have just a few Weekender Quilt Kits left in the shop. (You can see more about the Weekender quilt here). Everything comes included in this cute box except for backing and batting. Find them here.
7. This Week on the Blog
Thanks so much for stopping by to read the Saturday Seven 97 post. For more inspiration, find all of the previous Saturday Seven posts here.