Hello and happy Monday! Today is pattern release day for the Happy Little Things Block 3 Free Block of the Month. Jacquelynne is sharing the introduction, cutting instructions for the entire quilt, and the block 3 instructions. And what is even more fun is that this month's giveaway is a copy of Sunday Best Quilts, the book Corey Yoder and I co-authored! Read to the end of the post for information on the giveaway and the book!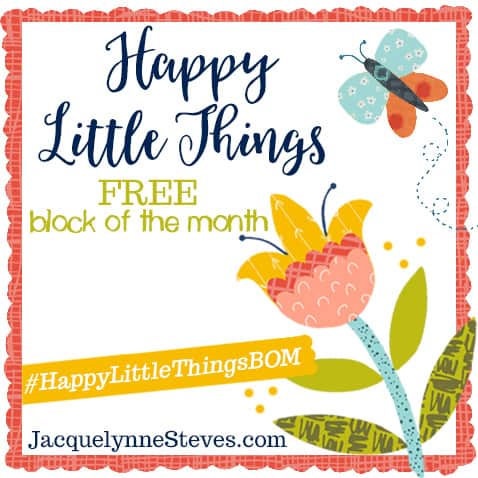 All of the information you'll need for this month's free block of the month can be found on Jacquelynne's site. Click the button below for the block 3 pattern information.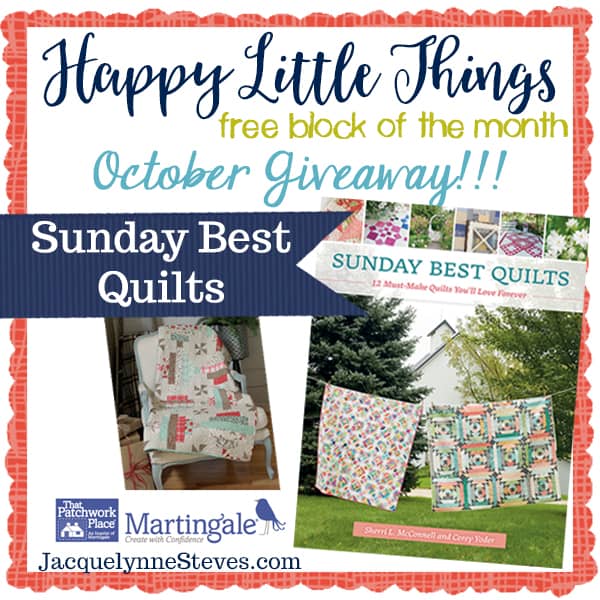 October Giveaway… Sunday Best Quilts
I'm happy to announce that the October giveaway is a copy of Sunday Best Quilts sponsored by our publisher, Martingale. If you are a US resident, you'll receive a physical copy of the book; international winners will receive a digital copy. Be sure to leave a comment on this blog post to be entered in the giveaway. And, visit the other participating blogger's sites to enter their giveaways as well.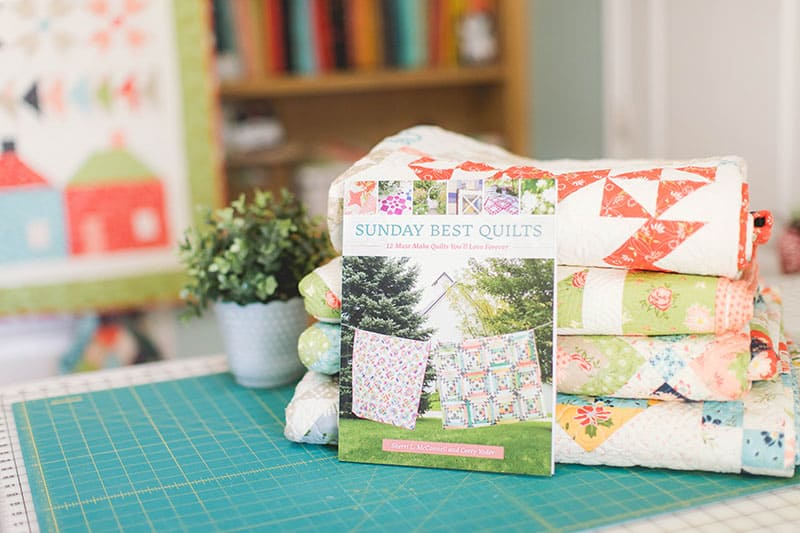 Happy Little Things Participating Bloggers
I was hoping to get a block finished for this month's post. But I've had so many behind-the-scenes quilts to make that it just didn't happen. The other bloggers have been sewing beautiful blocks each month, however. Be sure to visit all of the blogs below to see their versions of this month's block and to enter their Sunday Best Quilts giveaways: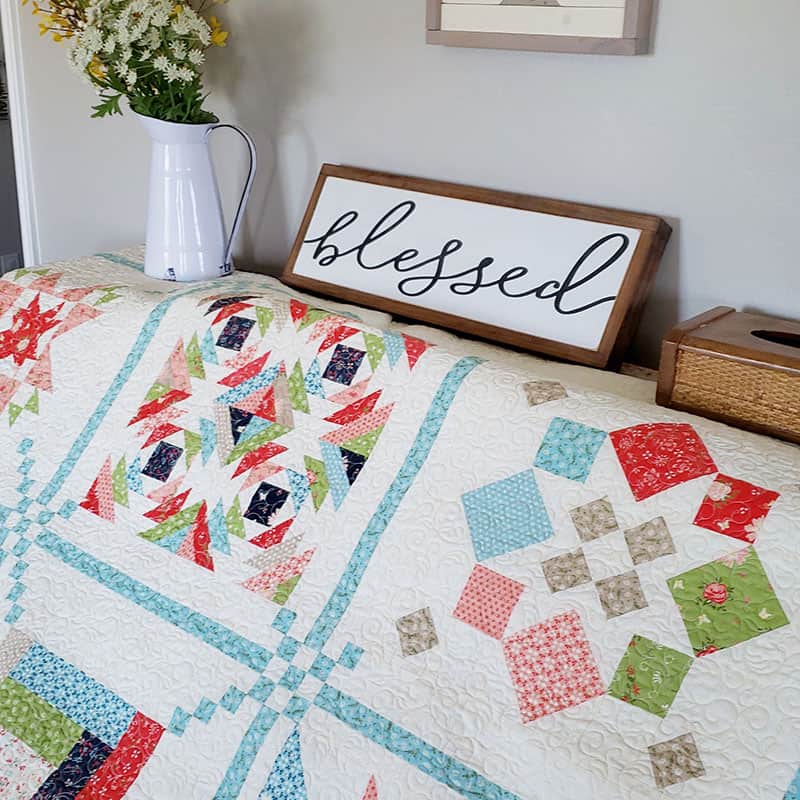 More About Sunday Best Quilts
If you are just hearing about Sunday Best Quilts, I've included some links below that share the photos of our beautiful quilts. Corey and I are also hosting a sew-along right now using the book, so I've included a link to the most recent sew-along post which will give you all of the information if you'd like to join in (we only started two weeks ago, so it's not too late)!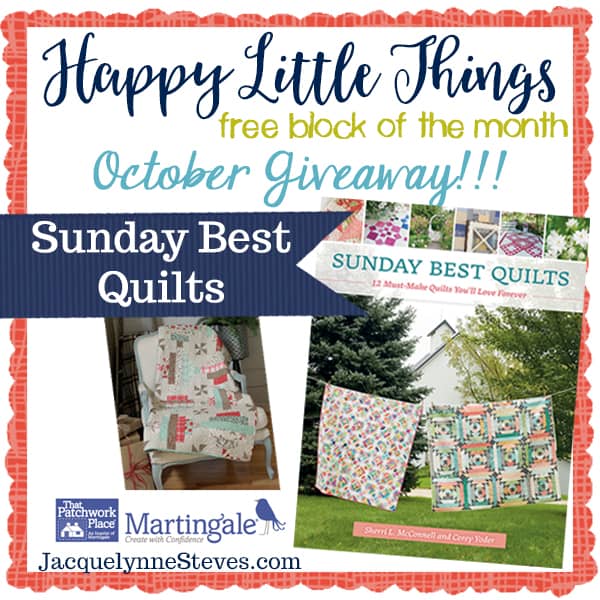 Just a Few More Details on the Giveaway…
Giveaway closes at the end of day on Sunday, October 13th (Pacific Time). I'll notify the winner who will then have 24 hours to respond, or another winner will be chosen.
You have the opportunity to win at each of the participating blogs above; however, you can only win once each month.
Good luck!
Happy quilting, and thanks so much for stopping by!