Hello and happy Friday! Welcome to the Sunday Best Quilts Sampler Block 2 post where I'm sharing everything you need to know to make the second block in our sew along. We're so glad so many of you are sewing along with us and can't wait to see all of the blocks being made! Be sure to read to the bottom of the post for something we're announcing today that you'll want to know about!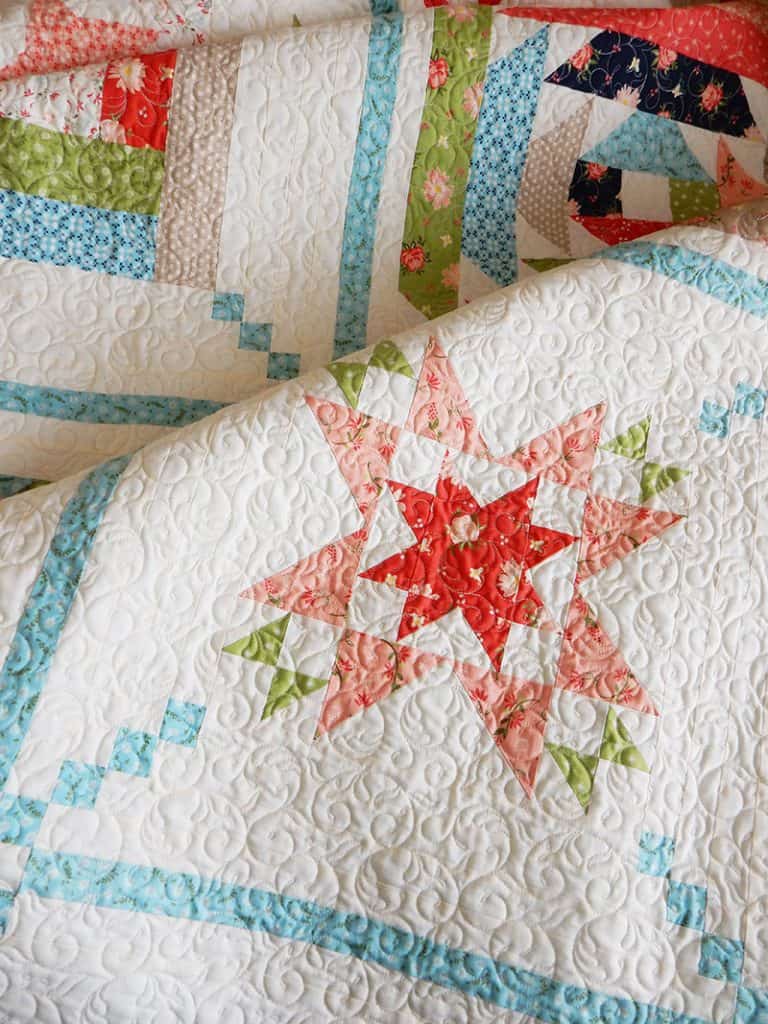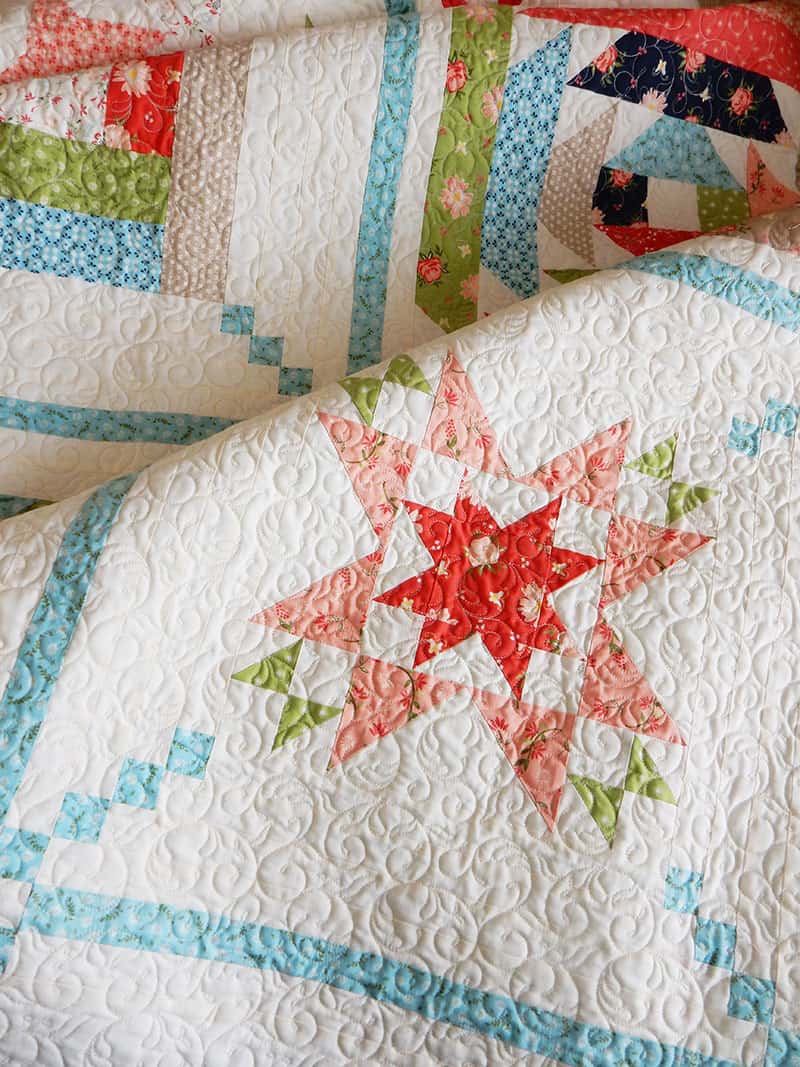 Sunday Best Quilts Sampler Block 2
This week we will be making the Starling block from Corey's Starling quilt. This is such a fun block to make. And there are lots of different options you have for fabric use in this block: Use just one fabric, or make it scrappy!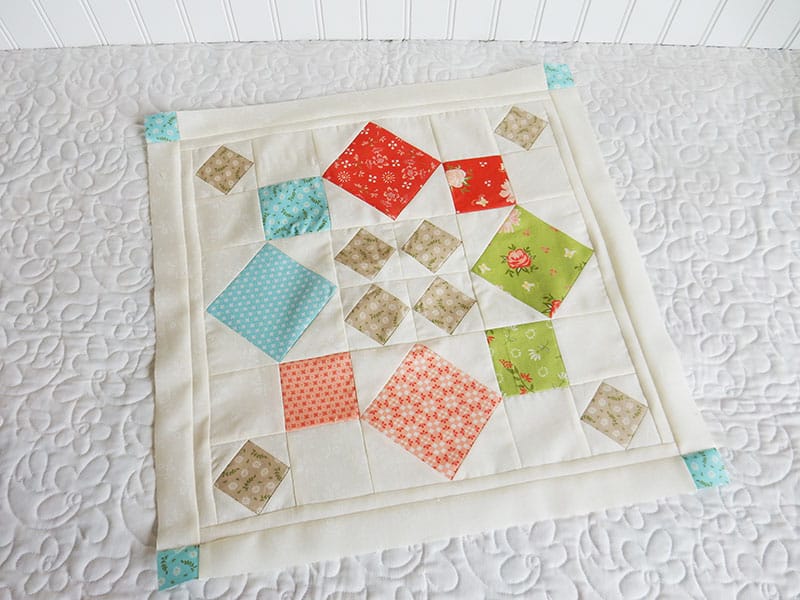 A Scrappy Starling Quilt Sampler Block
As you can see, I made my block really scrappy, using 9 different fabrics from Harper's Garden. But you could easily use just one print, or use any scrappy combination of your choice for this fun block! And if you are wanting to add some solids into your mix of Harper's Garden fabrics, see this post with links to all of the coordinating Bella solids for our Harper's Garden fabric collection.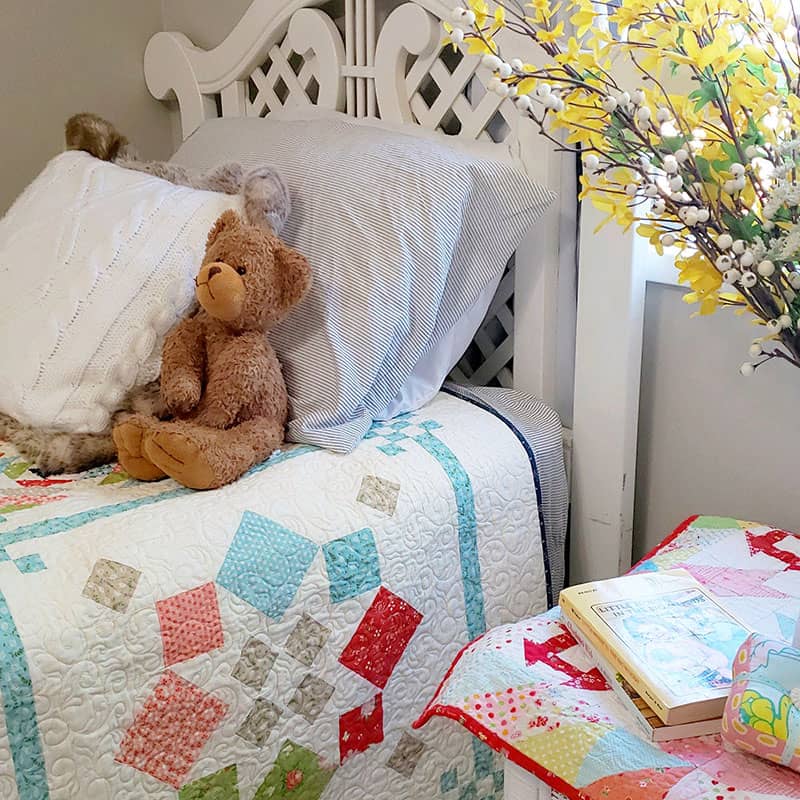 Starling Quilt Pattern
I love this photo Chelsi took with a close-up of the Starling block. I placed the Starling block in the upper right hand corner of my quilt, and so it ended up the focal point of this photo!
The Starling Block PDF Pattern Details
It's time to start sewing block two! Get all of the details below: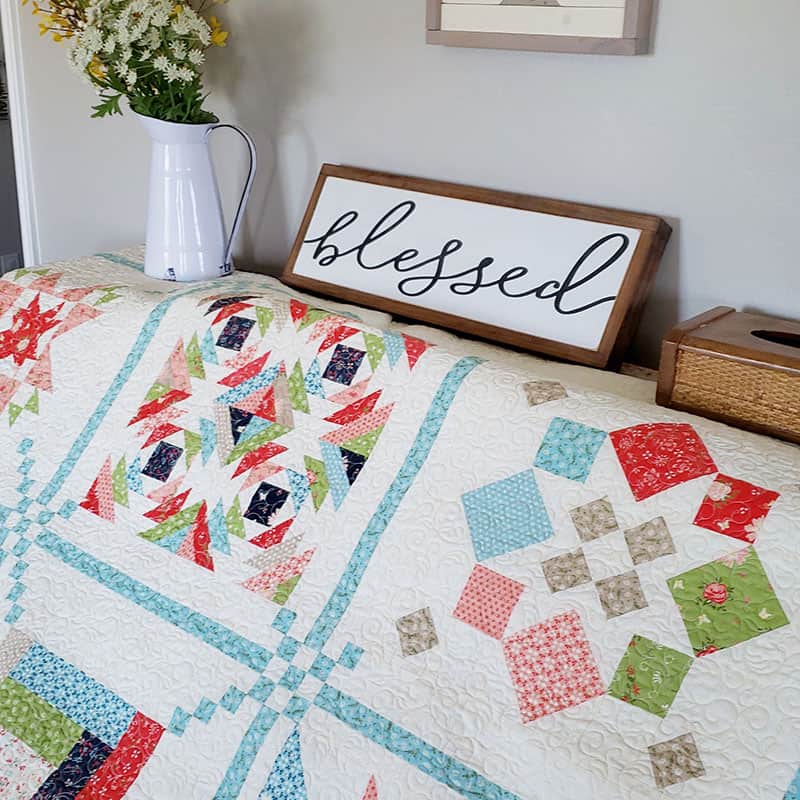 An Exciting Announcement!
Corey and I have decided to team up and offer you a "Sweet Day" subscription box! We all love getting fabric surprises in the mail, and what could be better than a fabric surprise box?! "Sweet Day" will include a mix of 12 fat quarters from Canning Day by Corey Yoder and Summer Sweet by Sherri & Chelsi. It will also include an original Coriander Quilts design, an original Quilting Life design, and a notion we both love. Each of the patterns included will be designed to use half of the fabrics in the box. You'll be able to make both of the projects with the fabrics included (excluding background, backing, and binding). We will have finishing kits for both projects available as well.

The Sweet Day Subscription Box
Pre-orders for the Sweet Day Subscription Box begin today and can be reserved in my Etsy Shop. A $5 deposit will reserve your box with $39.99 due shortly before the boxes ship in February. A limited number of boxes are available, so make sure to order right away if you'd like one 🙂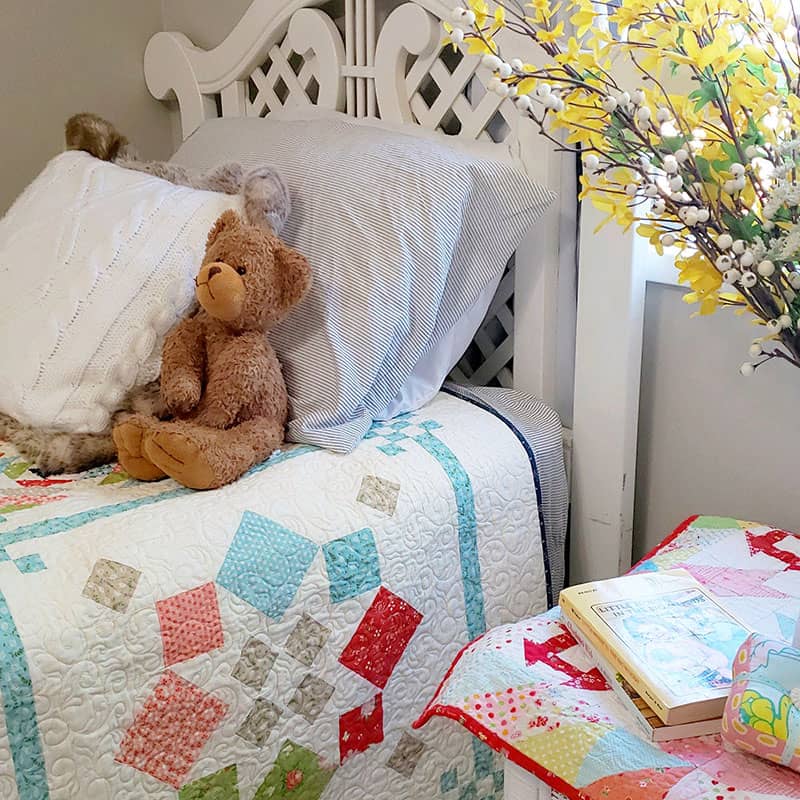 Happy Quilting, and thanks so much for stopping by!