Hello, friends, and happy Saturday. Today I'm sharing the Saturday Seven 227: Lifestyle & Inspiration for Quilters post with ideas to get your weekend and the first full week of April off to a terrific start. I'm planning on a mix of sewing and home keeping this weekend and have some projects ready to go. I'm also planning on making some good progress on my sewing room closet organization. Have a great Saturday and weekend!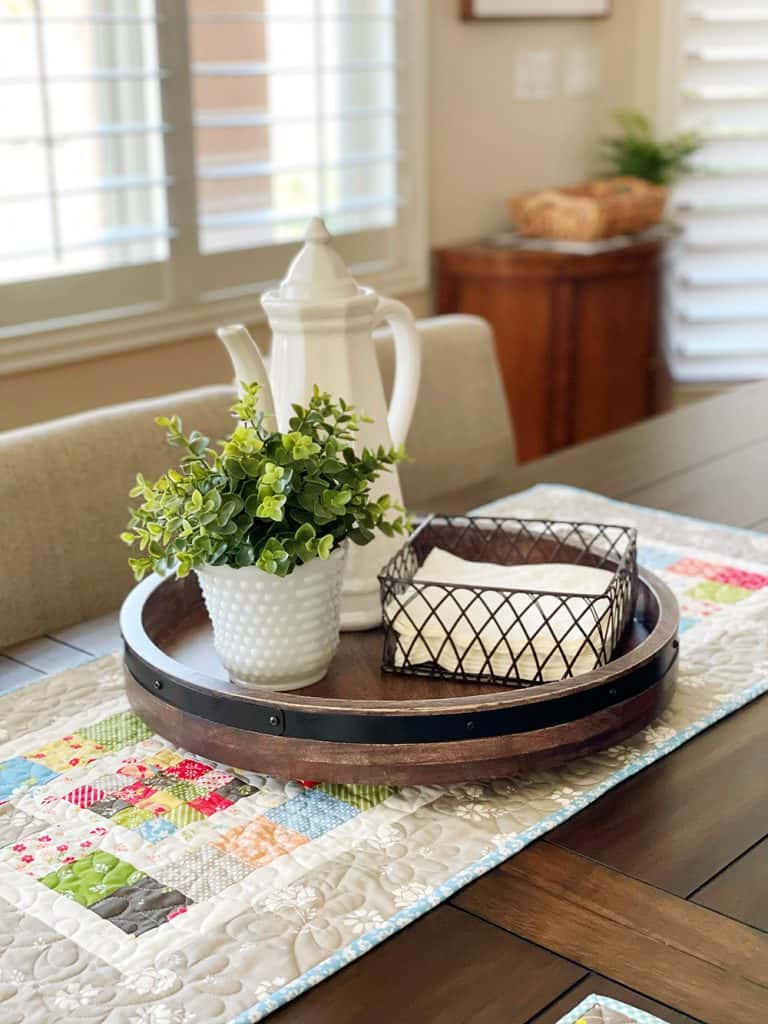 Saturday Seven 227: Lifestyle & Inspiration for Quilters
1. Self-Care
First, there are some really good ideas in this short post on "Finding Peace." And I love this idea–"movement" seems like a perfect monthly theme for April. "Treat Your Mind Like Your Home" is a wonderful piece on prioritizing our mental health.
2. Cook
This Lemon Chicken Pasta Salad looks like a wonderful dish–perfect for our gorgeous spring weather now. I'm also looking forward to making this Strawberry Spinach Salad soon. And this recipe had me at the title: Mom's Quick Buttermilk Cornbread. We often make this Overnight Sausage and Egg Casserole at Christmas time, but it would also make a perfect Easter Brunch recipe. Finally, we just got an Air Fryer this week, so I'll be sharing some recipes to go along with that appliance here regularly now. I'm hopeful that it will allow me to not use my oven so much in the summer. So first up are these Air Fryer Potato Wedges.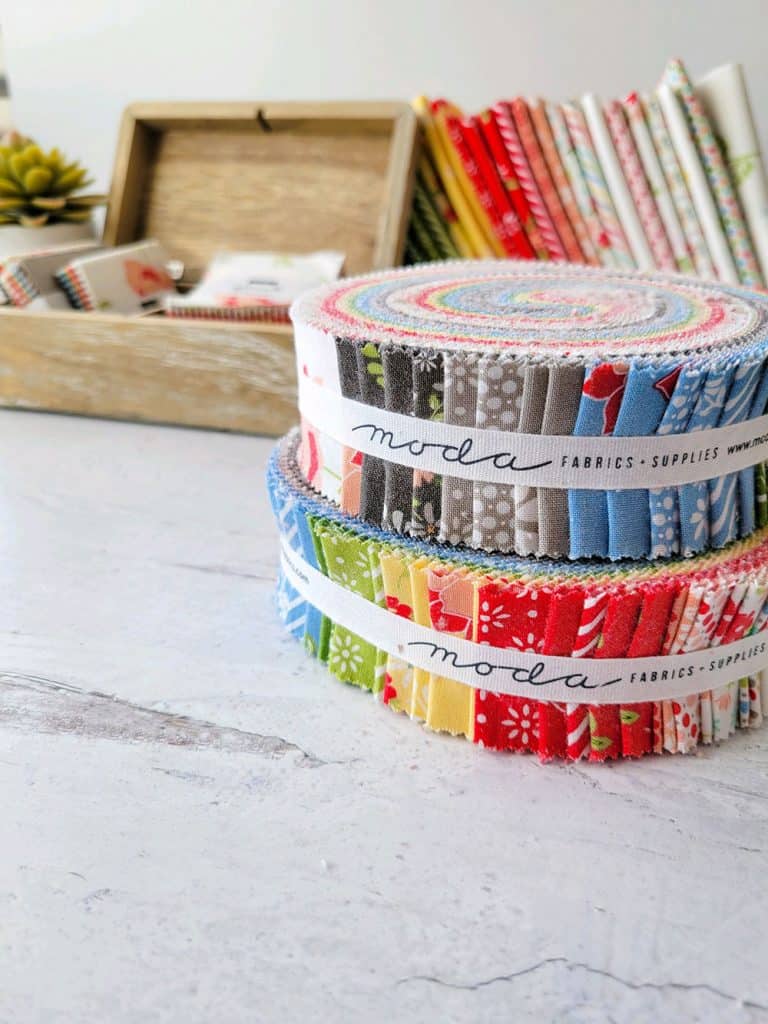 3. Quilt + Sew
This Queen's Cross Quilt is beautiful (and you can also find a scrappy piping tutorial in the same post). Heidi's creations are always beautiful, and I bet you'll want to make more than one of these Darling Gift Bags (free tutorial). And finally, the Heartfelt Quilt Along Block 3 Pattern just released yesterday. Find it here.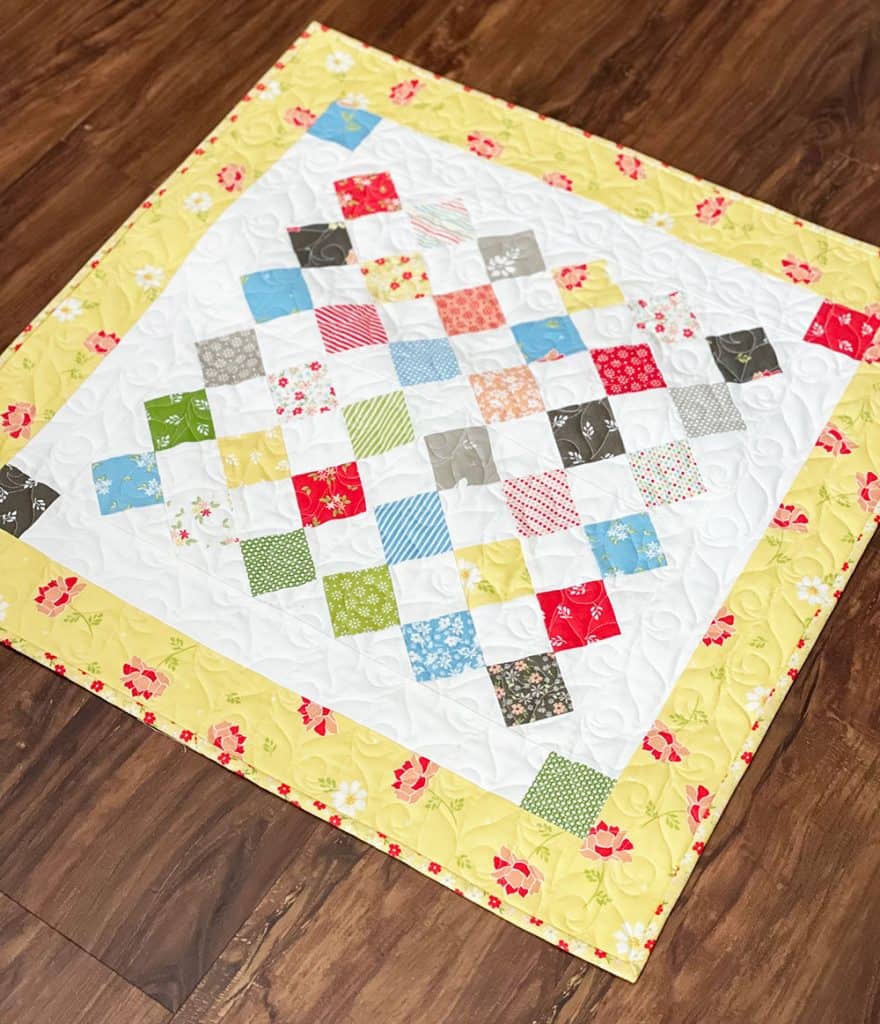 4. A New Small Project Pattern + April 5$ Pattern
I've just added the April Small Project to the shop. It's a darling table topper, the Candy Table Topper, that also works great for a pillow top (leave the borders off or adjust to make it your preferred size. One block also makes a terrific potholder. And the April 5$ pattern this month is Summer Stroll (paper and PDF). Find Summer Stroll here.
5. Productivity
I loved "The Question That Frees Up a Schedule." And this post has a great formula for a productive day. And finally, scroll down about halfway through this post to download and print a Spring Bucket List printable–productivity can be fun!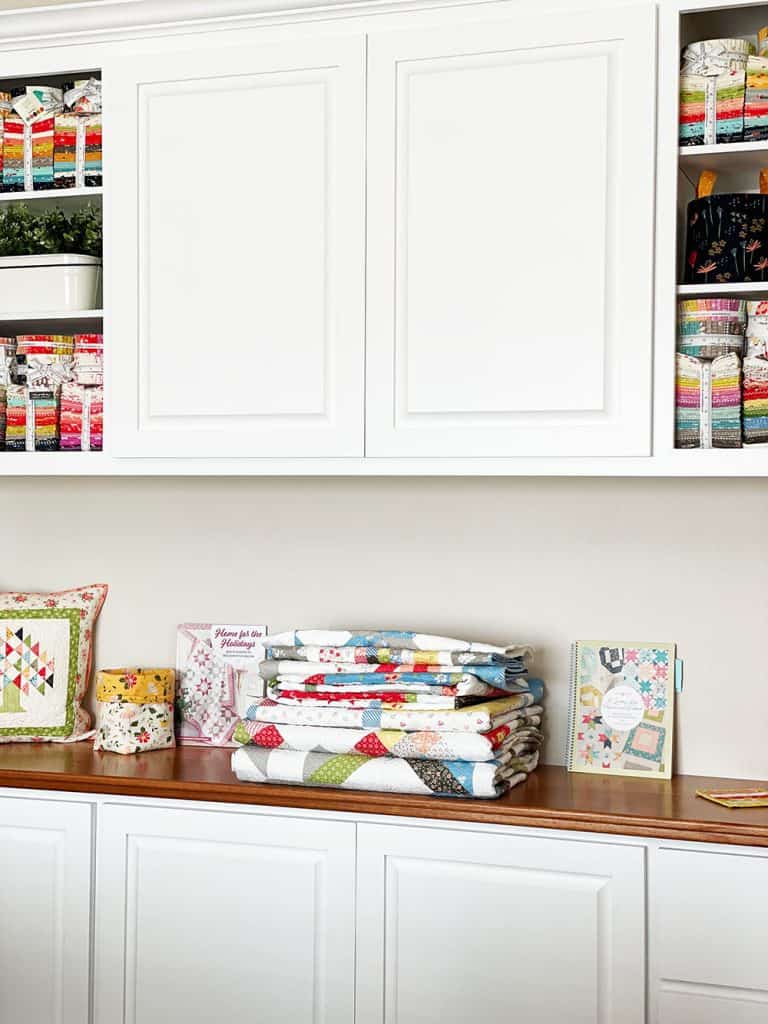 6. Spring Cleaning
I loved this article: "Progress Not Perfection: Why Embracing Imperfect Decluttering Matters." And Clean Mama shares a great list of Favorite Supplies for Spring Cleaning here. And she also shares a great post on "How to Clean Your Home's Most Touched Surfaces" here. Finally…I really loved this short piece on "How to Own Things."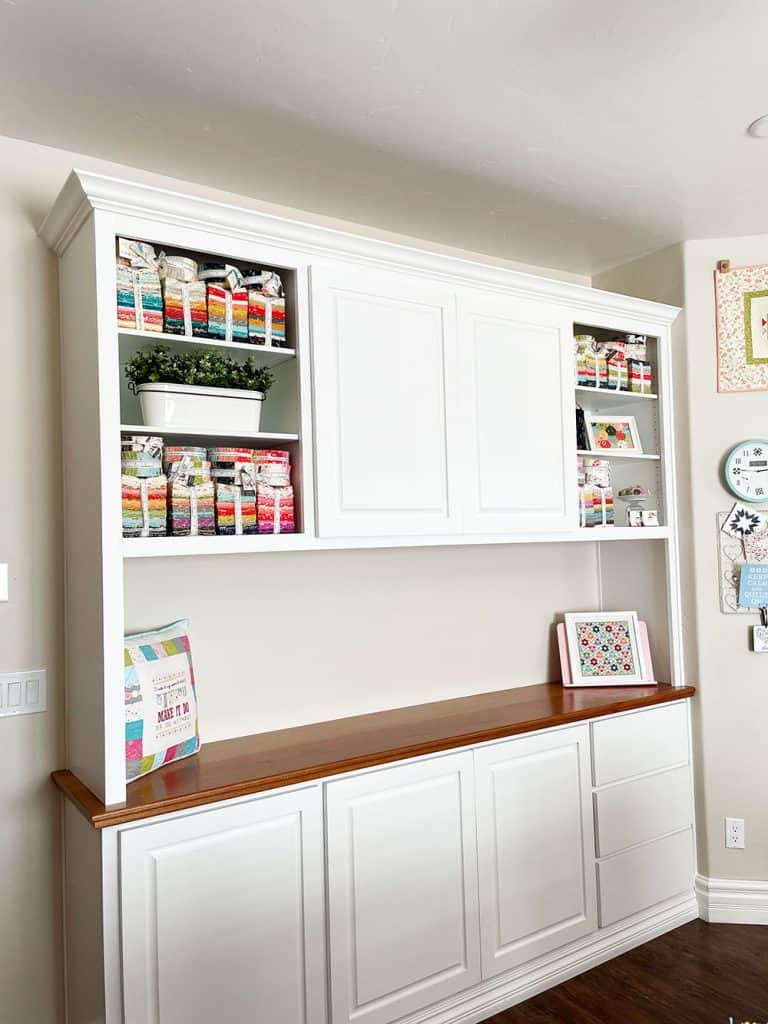 7. Recently on the Blog
Here are posts from the blog that you might have missed earlier this week: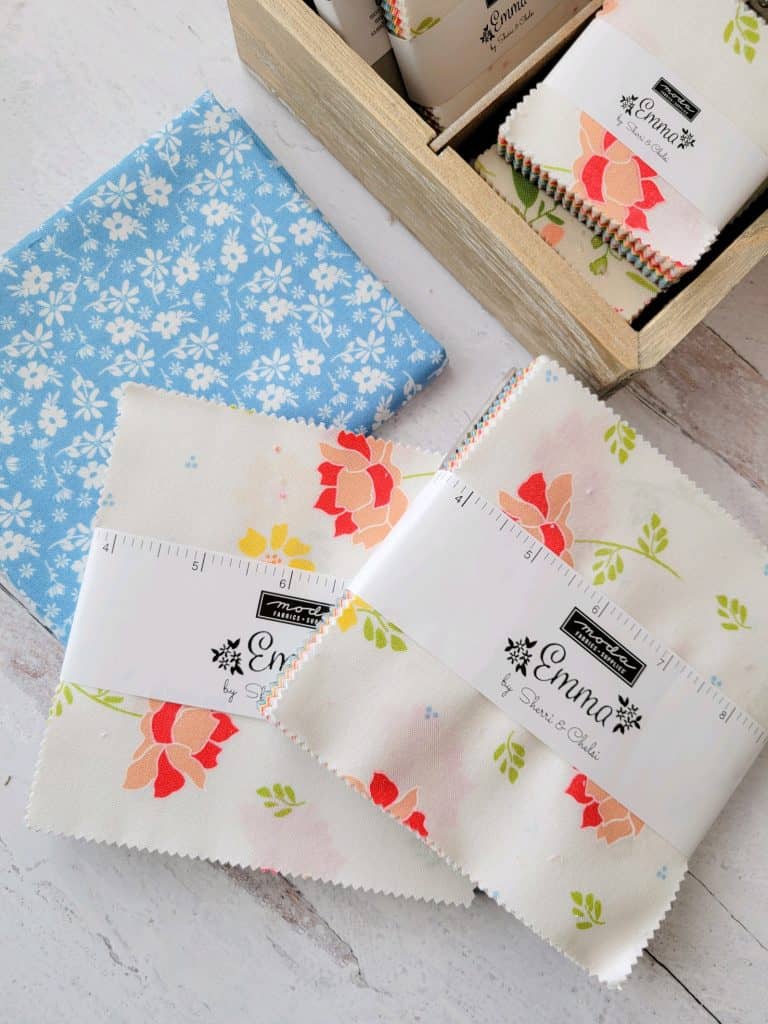 Thanks so much for stopping by for today's Saturday Seven 227: Lifestyle & Inspiration for Quilters. If you're looking for more inspiration, you can find all of the previous posts in this series here.
Happy quilting!