Hello, friends, and happy Wednesday. Today I'm sharing Moda Blockheads 4 Block 2. Moda designer Jenelle Kent shares Block 2, "Cooee." Keep reading for my tips and tricks for this week's blocks along with all of the links you'll need to participate. Also, be sure to read to the end of the post where I have a new video to share!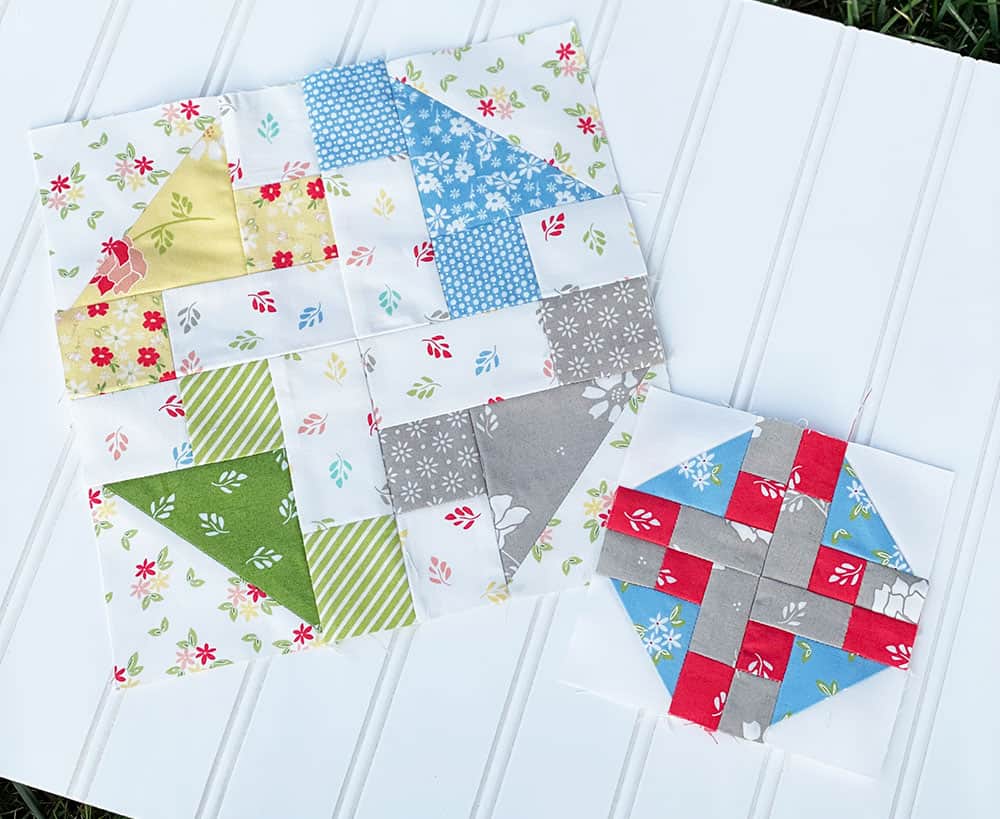 Moda Blockheads 4 Block 2
Jenelle Kent of Pieces to Treasure presents this week's fun block. I used two different color options for my two blocks because I couldn't pick a favorite way to lay it out before sewing. I do love the 9″ finished block (above left) the most, but I think that is because I just love the leaf and floral light prints in it so much! I'm still trying to decide whether or not to mix in other fabric collections for my blocks. One option I'm considering is to make my smaller blocks using just red, blues, and greys for a 4th of July mini.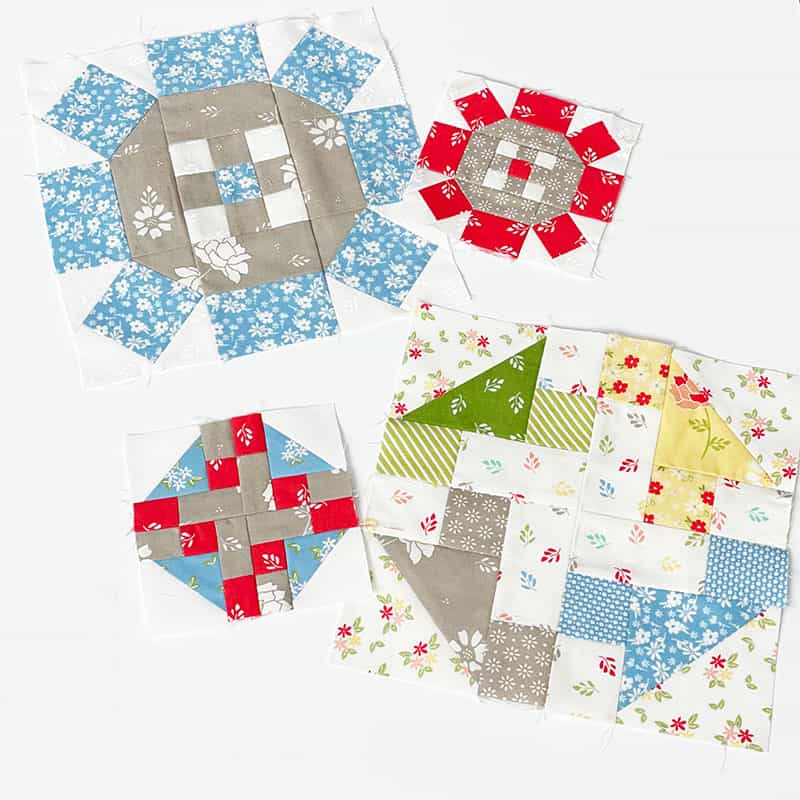 Moda Blockheads 4 Block 2 Tips & Tricks
The Moda Blockheads 4 patterns are written with exact cutting measurements. If you like to trim your HST's to the perfect size, be sure to add ⅛″ to the measurements for those pieces. The rest of the block piecing is comprised of simple squares and rectangles. I did trim each of the four corner units according before assembling them into my final blocks. (Get the sizes to trim the corner units to in step four of the block assembly). Finally, go here, or click the button below to get this week's block PDF.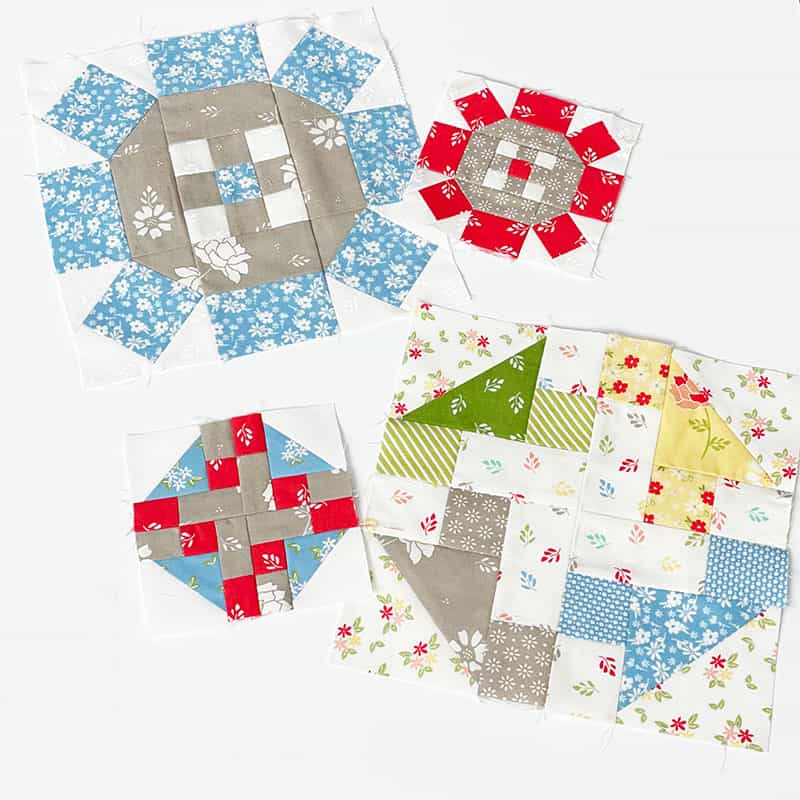 Moda Blockheads 4 Quilt Along Details
One More Thing…
Finally, I'm going to try to add something fun to the end of each Blockheads 4 post. Today I'm sharing a brand-new video that Chelsi and I recently filmed with our new Emma collection fabrics. I hope you'll enjoy it above, or by going here to watch it on our YouTube channel.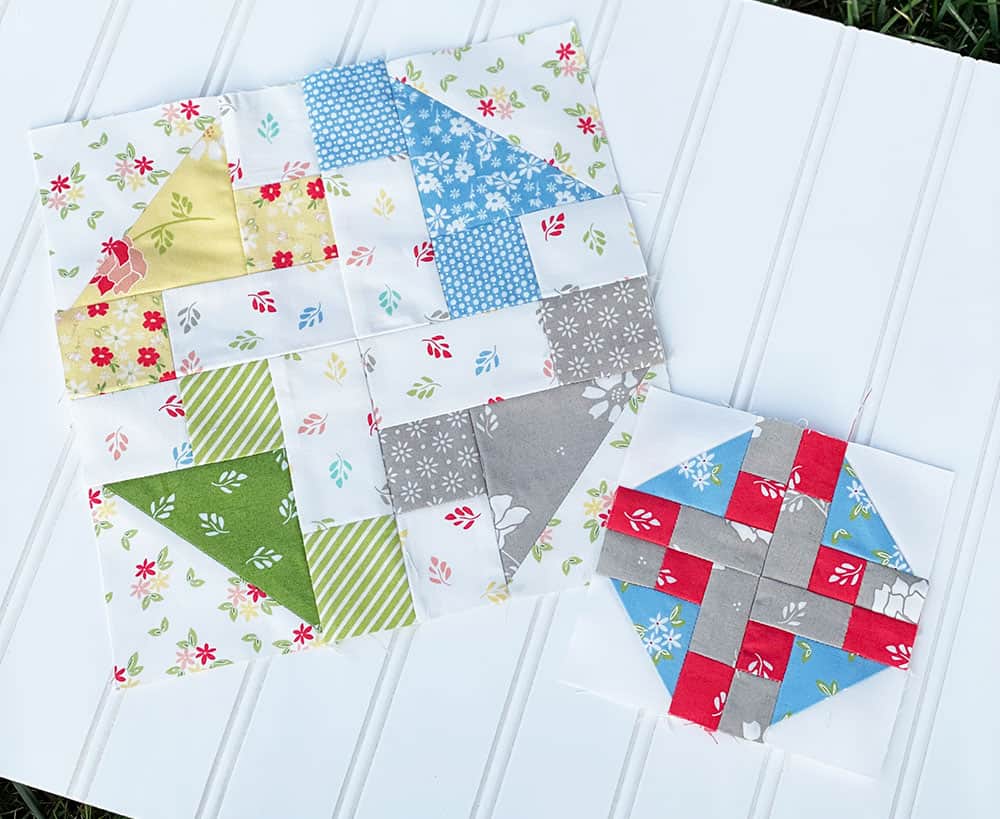 Thanks so much for stopping by for today's post. Happy quilting!