Hello, friends, and happy Saturday. I've struggled quite a lot this week to try to make sense of things happening in the world–as I know many of you have. My thoughts and prayers go out to all of those affected by the heartbreaking and horrific tragedies of the recent past. Words, of course, aren't adequate in this situation, but I felt the need to address it here before beginning today's round up. I hope your weekend is off to a wonderful start and that today's Saturday Seven 223: Lifestyle + Inspiration for Quilters will give you some ideas not only to integrate peace and joy into your life but also to jump-start the upcoming week.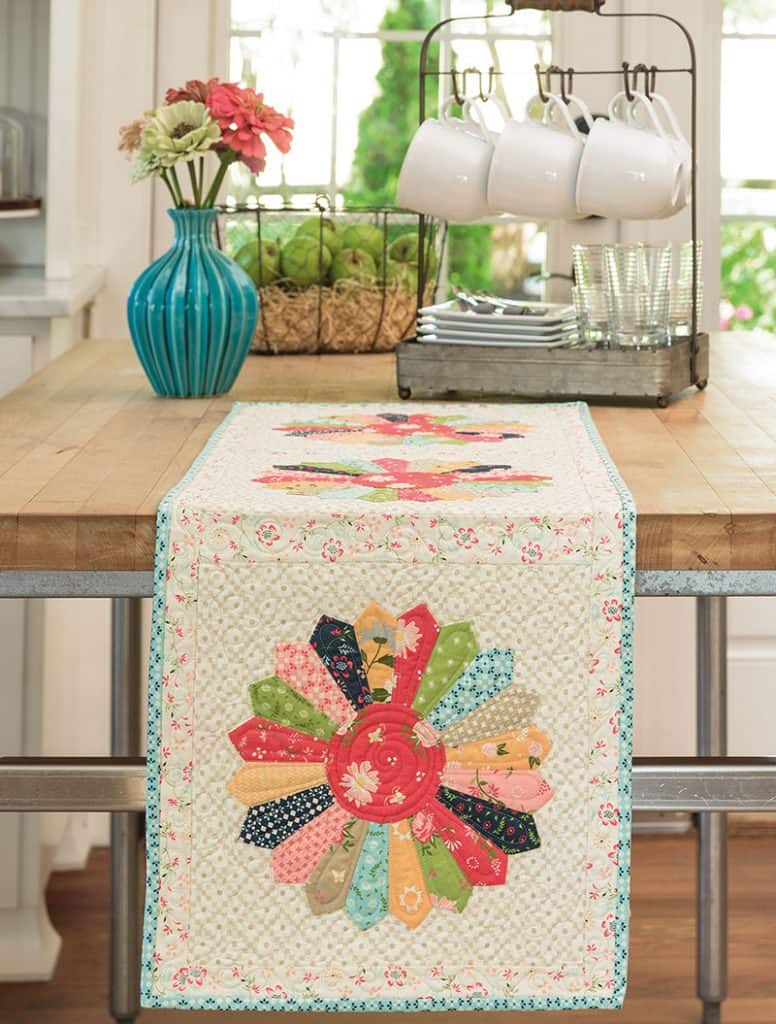 Saturday Seven 223: Lifestyle + Inspiration for Quilters
1. Self-Care
I really enjoyed this post with "5 Simple Ways to Simplify Your Life." I also love Laura's March Friendship Challenge for a way to practice self-care. finally, I loved these Creative Ideas for Starting Your Morning on a Good Note.
2. Cook
I love breakfast food (although we often have it for dinner), so I can't wait to try this 20-Minute Frittata. I'm also a fan of soup (but not of the calories), so I can't wait to try this Lighter Creamy Broccoli Cheddar Soup. This Chicken Rice and Cheese Casserole is on my list for the upcoming week. And I have to make these Steak Bites and Gnocchi soon! I'm also craving this Cucumber Feta Salad.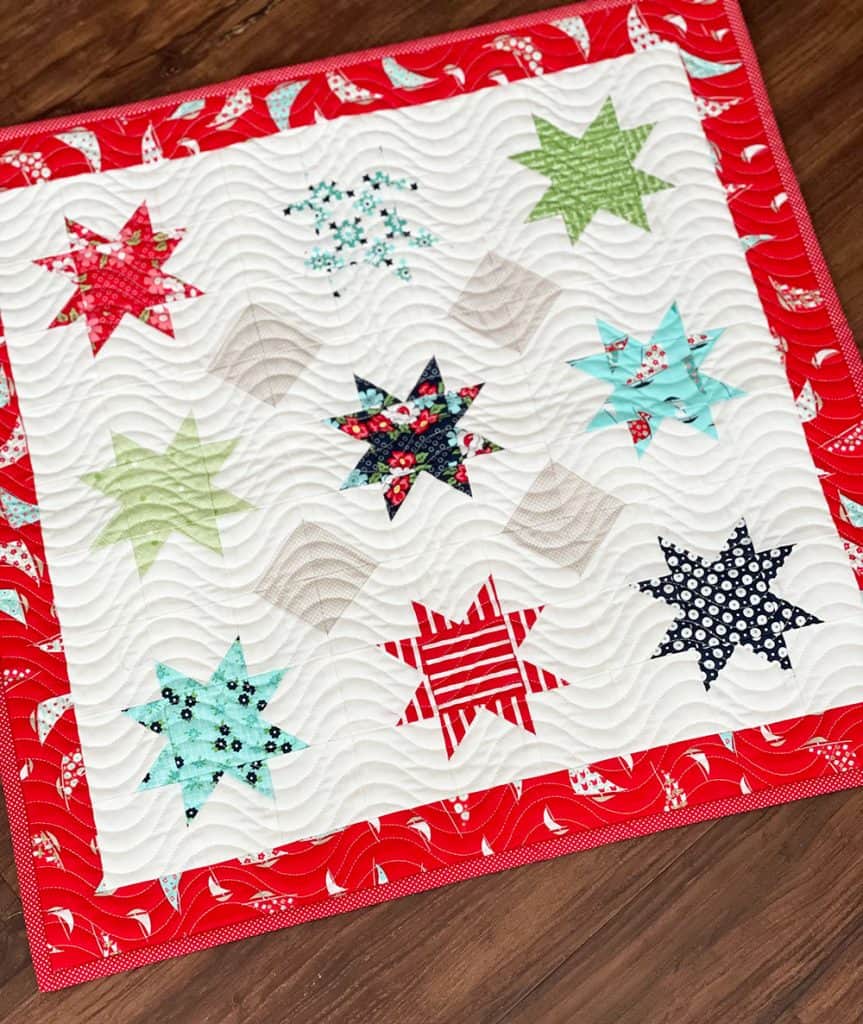 3. Quilt + Sew
First, today is the final day for the PDF Pre-Cut Friendly Pattern Bundle sale. Get all of the details here or go here now to get 10 Pre-cut Friendly PDF patterns for $19. And…I just recently added a new PDF Mini Pattern to the shop–Mini Sparkle! The Mini Sparkle (pictured above) is a perfect for a table topper, mini quilt, or pillow front. Block Two of the Heartfelt Charity Quilt Along was shared yesterday–find the free pattern here. And Fat Quarter Shop also has a fun new free Jelly Roll pattern here. Finally, Bev at Flamingo Toes has recently shared some more embroidery basics here.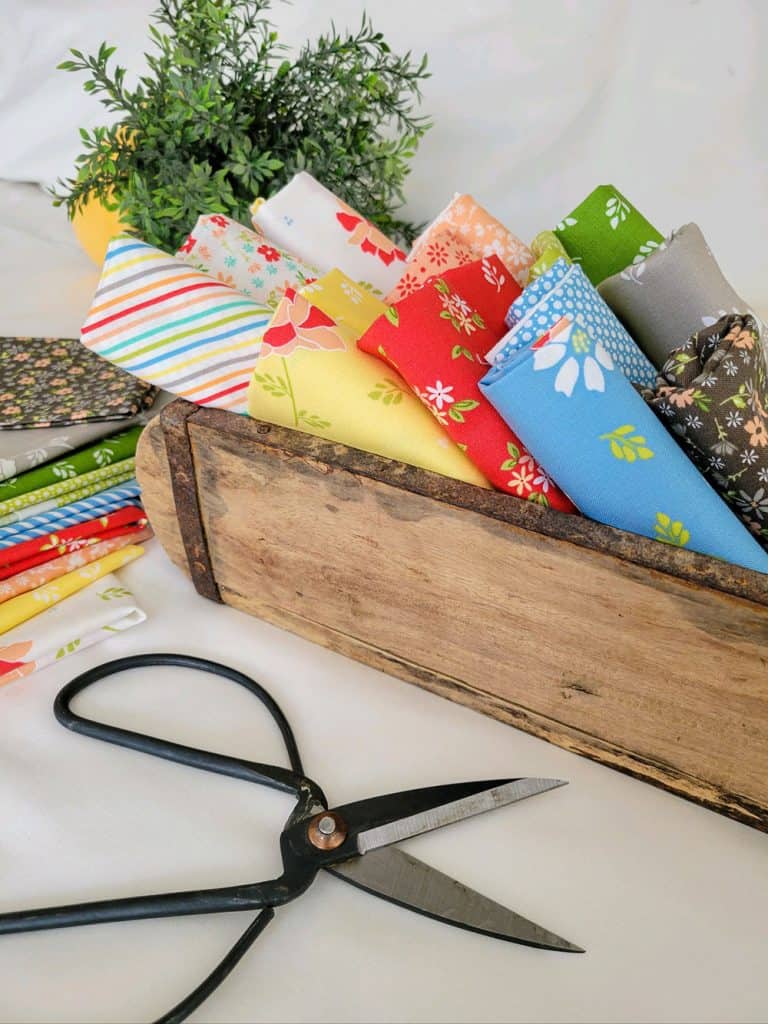 4. Coming Soon
This is technically a Quilt + Sew topic–but since it's our next fabric collection I'm talking about, it deserves its own category. Next week Chelsi and I will begin to share all of the fabrics in our upcoming Emma Collection (named after my grandmother's maternal Grandmother). We are beyond excited to say the least. There will also be new quilts, projects, and patterns to share in the coming weeks, so stay tuned!
5. Organization + Home Decor
I loved these terrific ideas on Bathroom Organization. And if you're beginning your spring cleaning soon, you might enjoy these thoughts on "The Cycle of Minimalism" (so applicable even if you don't want to be a true minimalist). And here is a new-to-me home decorating blog–so much eye candy from MyDomaine.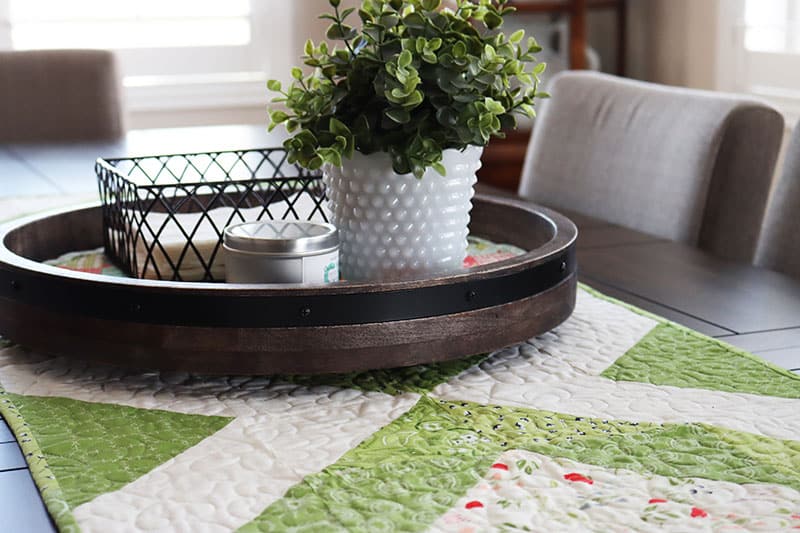 6. Lifestyle
The March Chic Assignments were just posted earlier this week. (I like looking through them each month to get ideas for projects and monthly tasks). This next article takes a unique perspective on romanticism–don't let the article title fool you–it's not about dating. I loved all of the fun ideas for self-care that also work as ideas for spending time with others.
7. Recently on the Blog
Below you'll find links to the posts from earlier this week on the blog:
Thanks so much for stopping by to read the Saturday Seven 223: Lifestyle & Inspiration for Quilters post. If you're looking for more similar ideas, you can find all of the previous posts in this series here.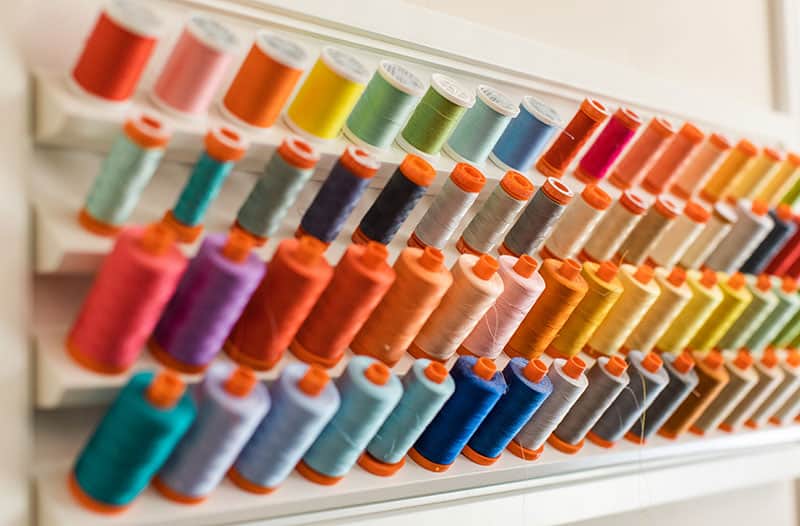 Finally, I'm so sorry for the website-slowdown the other day. It seems a lot of people were anxious to get the March Block of the Month pattern. I'll be upgrading to a different server plan for the site soon that will hopefully alleviate this problem. Happy quilting!