Hello, friends, and Happy Saturday! Today I'm sharing the Saturday Seven 202 Lifestyle + Inspiration for Quilters post. In today's post you'll find links to great reads, cooking inspiration, sewing and quilting ideas, home keeping ideas, and more. I'm starting out the week with a clean sewing room and hope to get a bunch of small projects marked off my list. Hope your weekend is off to a terrific start!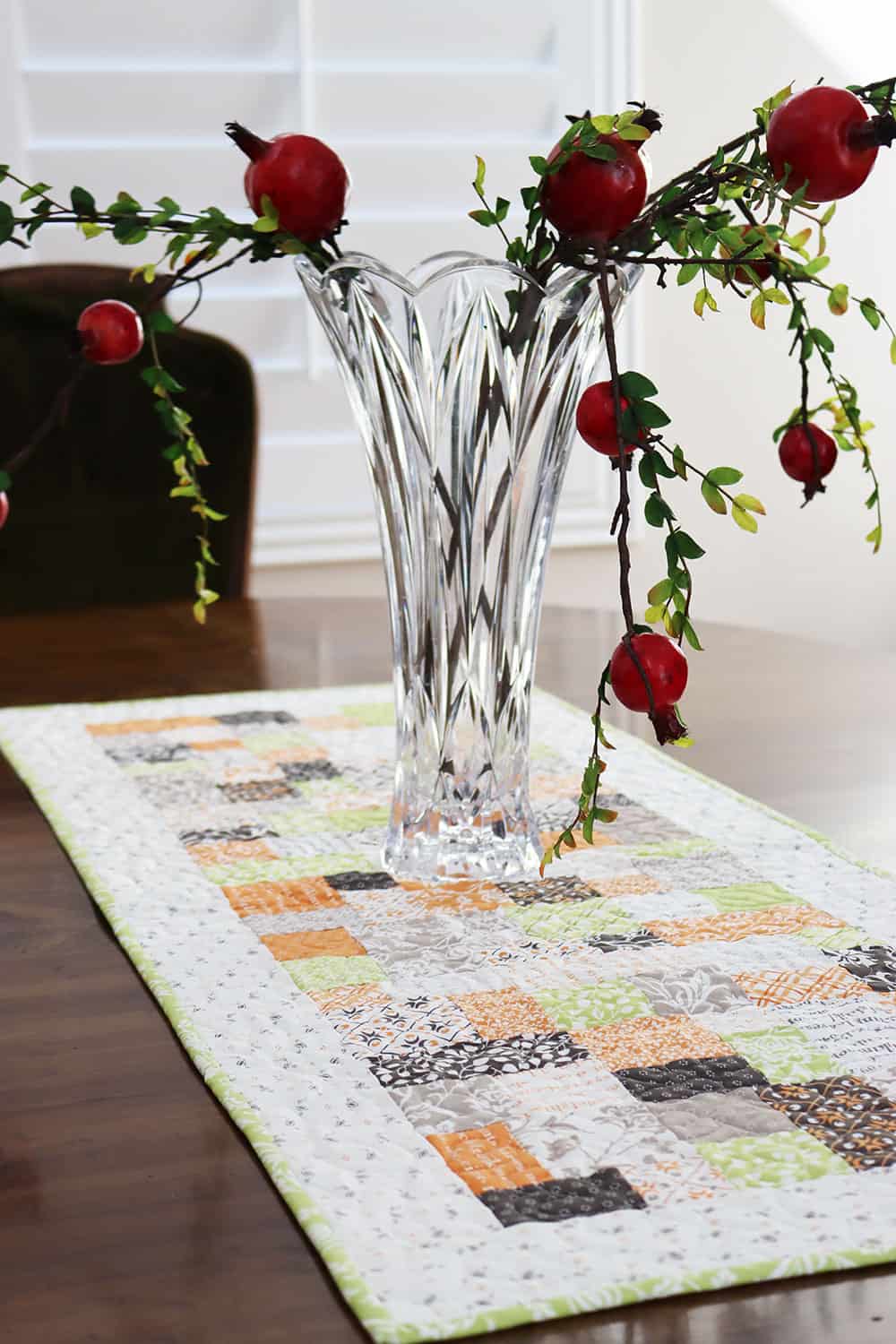 Saturday Seven 202 Lifestyle + Inspiration for Quilters
1. Self-Care
First, I loved this post with "10 Rules for Using Social Media Intentionally." And here are "22 Easy Self-Care Ideas for Your Busy Life."
2. Cook
These Pumpkin Chocolate Chip Scones look incredible! And I loved all of the ideas from The Ultimate Guide to Homemade Caramel Apples. This Creamy Tuscan Chicken Pasta is on my list of things to make this week. I'm using some of my pasta from WildGrain. And finally…here is my latest on my list of soups to make this fall: Creamy Sausage Potato Soup.
3. Quilt + Sew
First…it's not too late to join in with my friend Lissa's Time to Hustle Quilt Along (picture of the quilt above, and get all of the details from her blog). Also, find the American Quilter's SAL Block 18 here. And these Flower Pot Wraps are such a fun idea–and perfect for gift giving, too! Oh, and I'm sharing my Sew Sampler September unboxing video below and on our YouTube channel today. All of the products were linked in last week's Saturday Seven post.
4. Home Keeping
I have a bunch of home tasks I'm running behind on. So I loved this post on "Here's How to Tackle Those Dreaded Tasks." (I especially loved the idea of a "get it done day" which for me might just have to be a get it done afternoon). I also loved this article with Cleaning Hacks to Make Your Home Feel Clean in 15 Minutes. Finally, the Chic Assignment for October includes a freezer task that has been on my to-do list for awhile. I'm going to make it happen this month.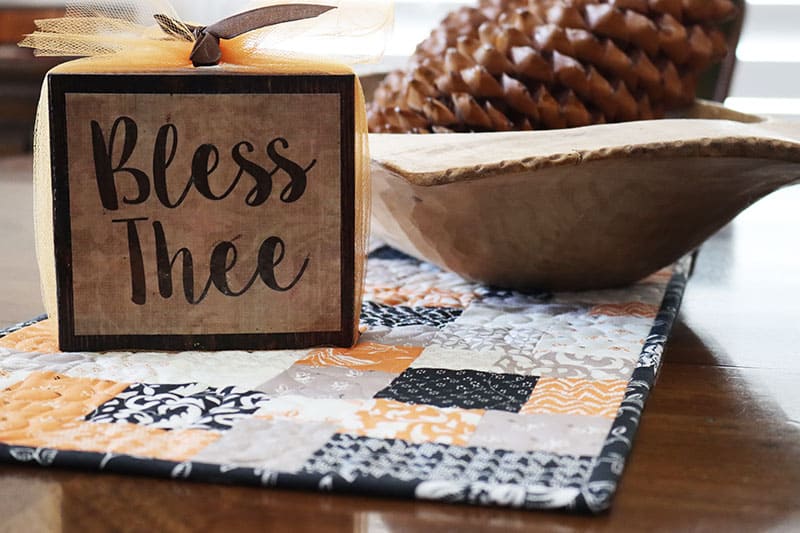 5. Favorite Things
I'll be posting a fun Favorite Things video soon with some of my favorite non-quilting things. Everything I'll be sharing will make great gifts for you or for giving. Here are a few items I use every single day that will be included in that video. First, this pan is my favorite thing in my kitchen. I bought it about a year ago, and it is our go-to pan. I love everything about it and plan on getting them for my kids for Christmas this year. Plus, it comes in a ton of colors to match any kitchen décor.
Also, I love this mirror and use it every day in my bathroom for putting on make up and while doing my skin care routine. I also just purchased the travel size to keep in my bag when we're out for the day. And, I also love this facial steamer from the same company.
Finally, my 2022 PowerSheets will be here soon. This product is for yearly goal setting (not for day to day planning), and I used them every year to set my intentions and projects. They often sell out in several of the cover options, so don't wait to order.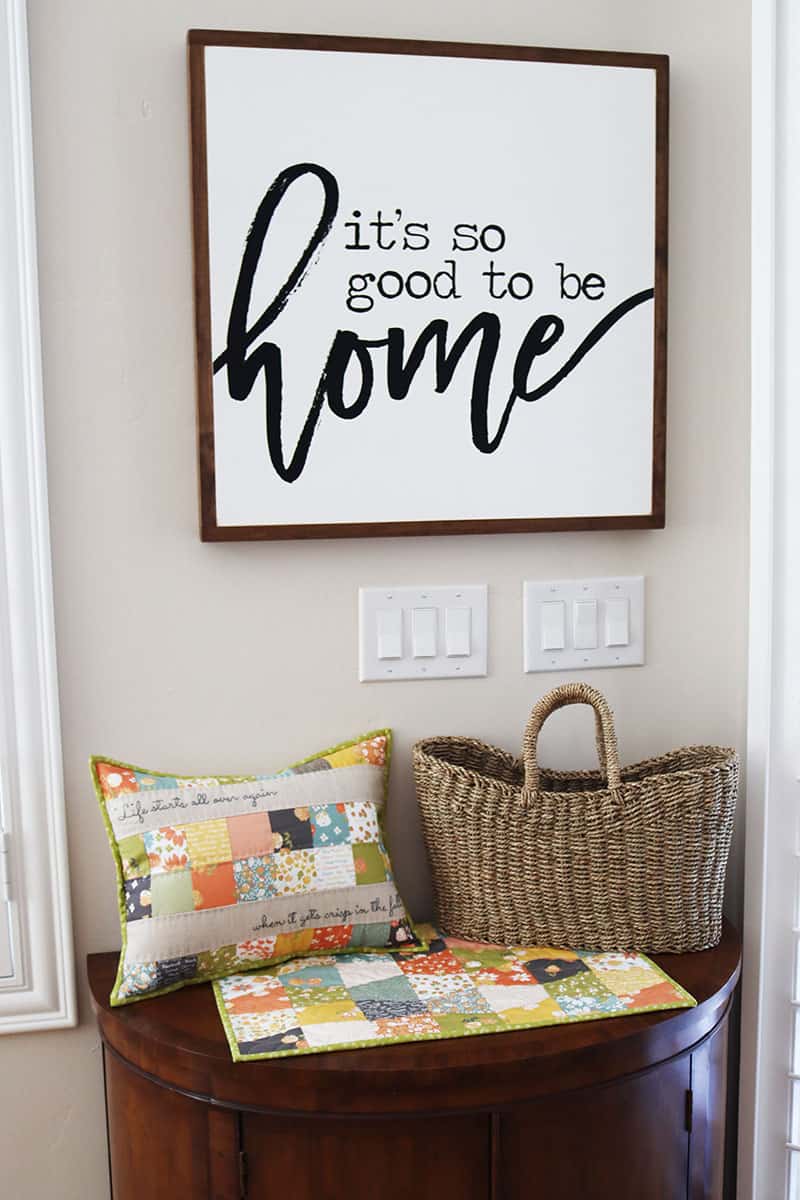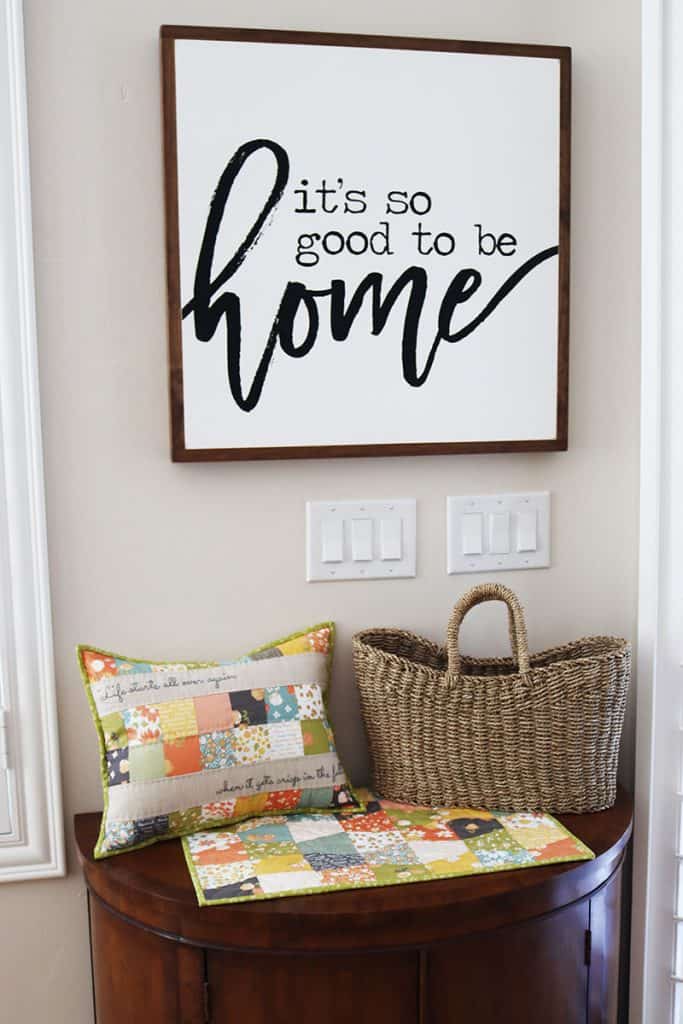 6. Stitch Pink Sew Along + Sincerely Yours Fabrics
The Sincerely Yours fabrics have arrived and can be found at your favorite shops. I have lots of pre-cuts available now in my shop here. Also, pre-orders will be shipping next week, and I'll have some additional yardage from the collection to share soon. Finally, the Stitch Pink Sew Along will begin next Friday, October 15th with the first video tutorial posting that day on our YouTube channel with a blog post here.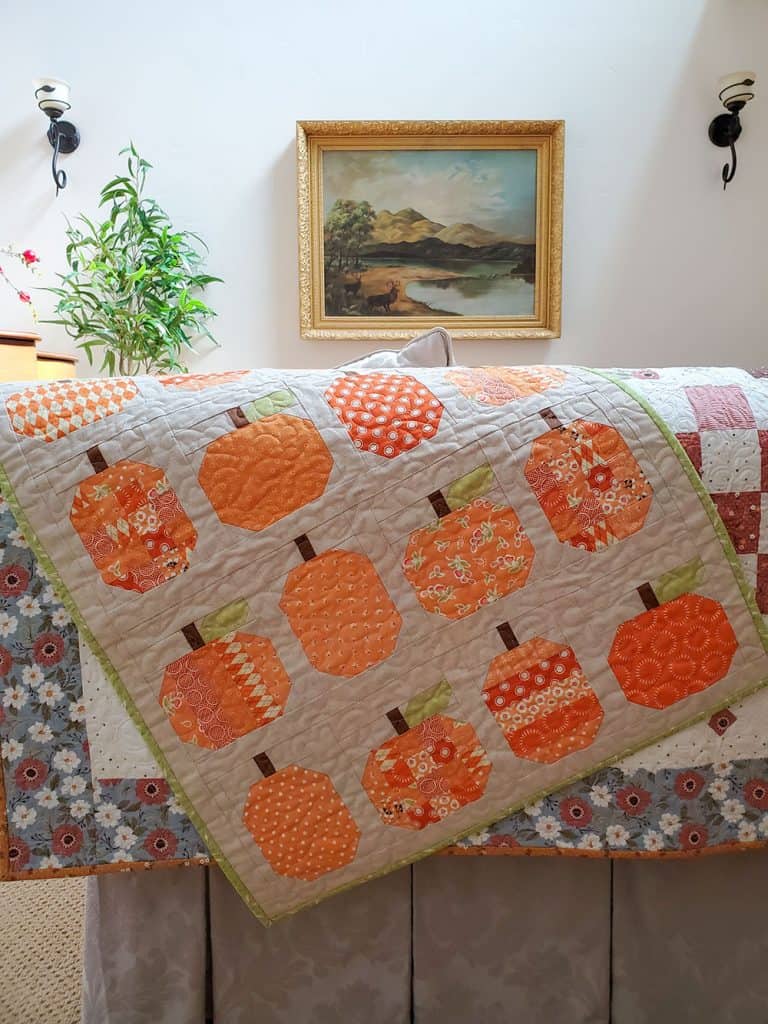 7. This Week on the Blog
Below are the direct links to this week's posts:
Thanks so much for reading this week's Saturday Seven 202. If you're looking for more similar inspiration, you can find all of the previous posts in this series here.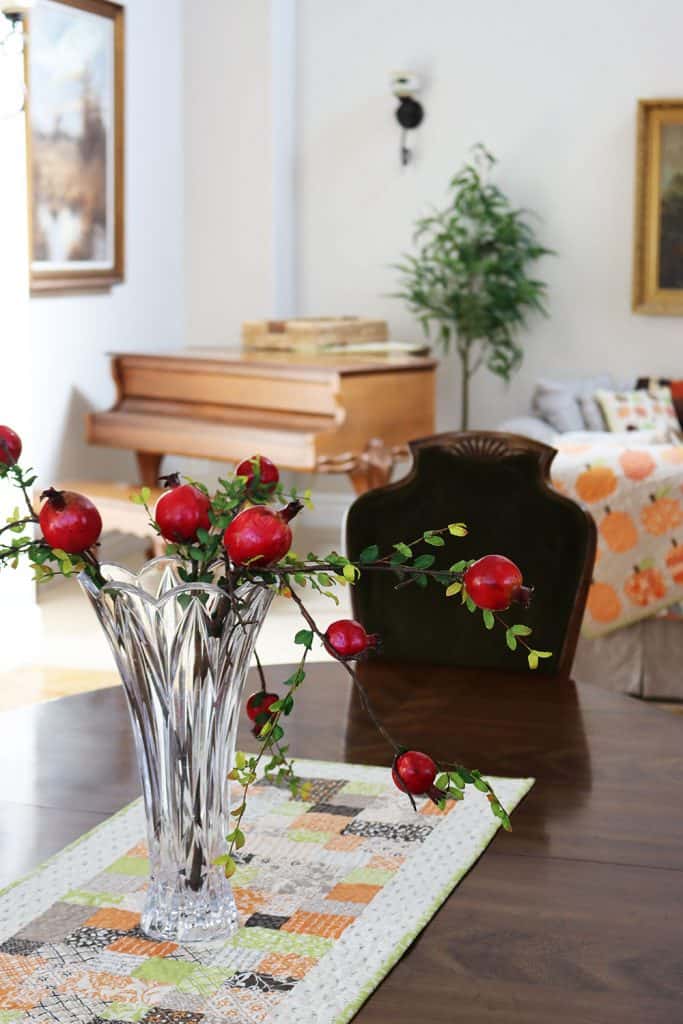 Happy quilting!