Hello, friends, and happy Saturday! If you're new here, today's Saturday Seven 196: Lifestyle + Inspiration for Quilters post is part of a series of Saturday posts where I share fun things from around the web. You'll find a fun mix of topics in each of the Saturday Posts. As for me, I'm going to be in the sewing room again! And I am working on some fall sewing. (Are you sewing with fall fabrics or patterns yet?) It's actually going to be over 110 here today, but I just can't wait any longer to sew some fun fall quilted décor items. Maybe the cute fabrics will lower the temperature in my sewing room, lol!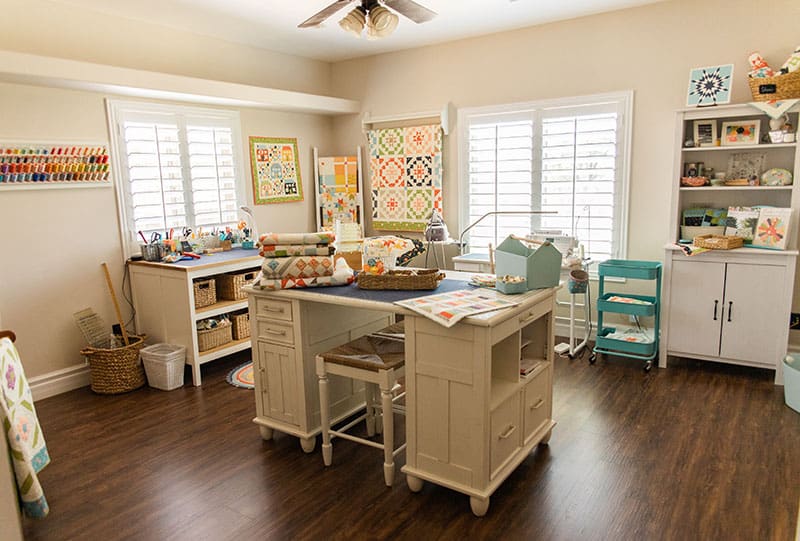 Saturday Seven 196
1. Self-Care
And here is a good collection of interesting articles on happiness by author Gretchen Rubin. I also enjoyed this article on reducing the "have to" items in our lives (I especially enjoyed thinking about re-phrasing many things to be "get-to" tasks.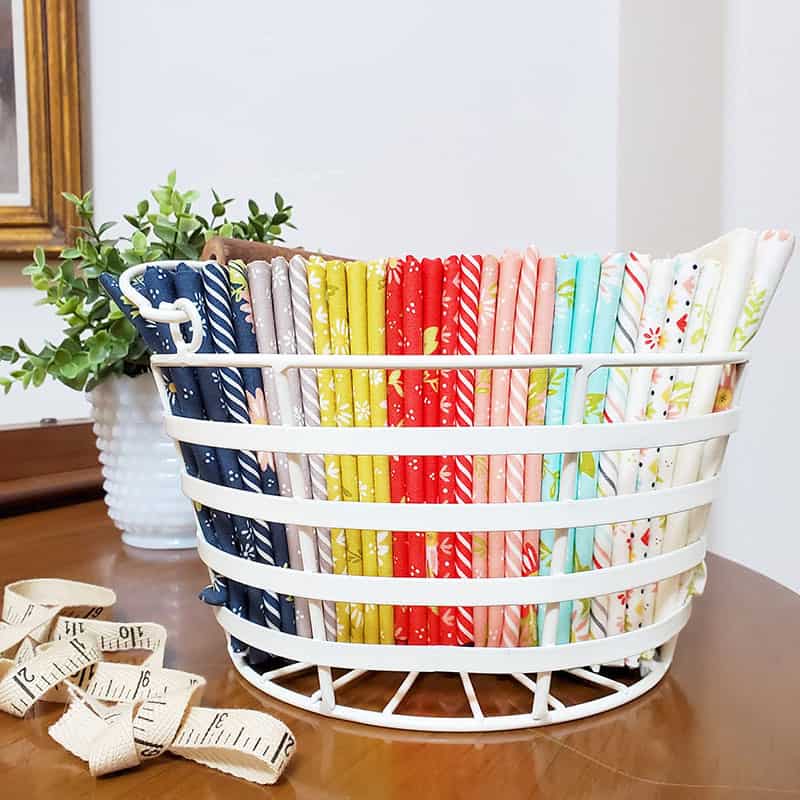 2. Cook
I first heard about this tomato/Feta/pasta dish on Instagram earlier this summer. So now that I've found the recipe on-line I'm going to try it! I love zucchini…and so of course this Zucchini Fritters with Yogurt Feta Dipping Sauce is now on my to-make list. And this Chili Lime Creamed Corn looks amazing – such a great side dish for fall meals. Sheet pan dinners make cooking and cleaning up a breeze…so I also need to try this Sheet Pan Chicken Caprese this fall.
3. Quilt + Sew
The American Quilter's SAL Block 12 is a darling sailboat! Also, did you know…there is a darling cross-stitch pattern version of the American Quilter's SAL blocks here. And these darling gift bags double as pillow cases–find the instructions here.
4. Bookshelf
I just received my copy of the new Big Book of Quick-to-Finish Quilts. I have two quilts and a table runner included (quilts pictured above). And there are so many good projects included by a variety of authors (54 projects in all). Also in bookshelf news, my advance copy of my Quilting Life Planner and Workbook arrived just the other day. It's just the best to be able to hold it in my hands! Oh, and I love this book I received this week–One List a Day. It's a three-year journal that you begin when you receive it and fill in a short list each day. I'm having a ton of fun with it, and it would make a terrific gift!
5. August 2021 Sew Sampler Box
My August Sew Sampler Box arrived just in time to film a quick unboxing video for today's post. (You can also watch the video on our YouTube channel here). And you can find the individual items inside (and the link to subscribe) below: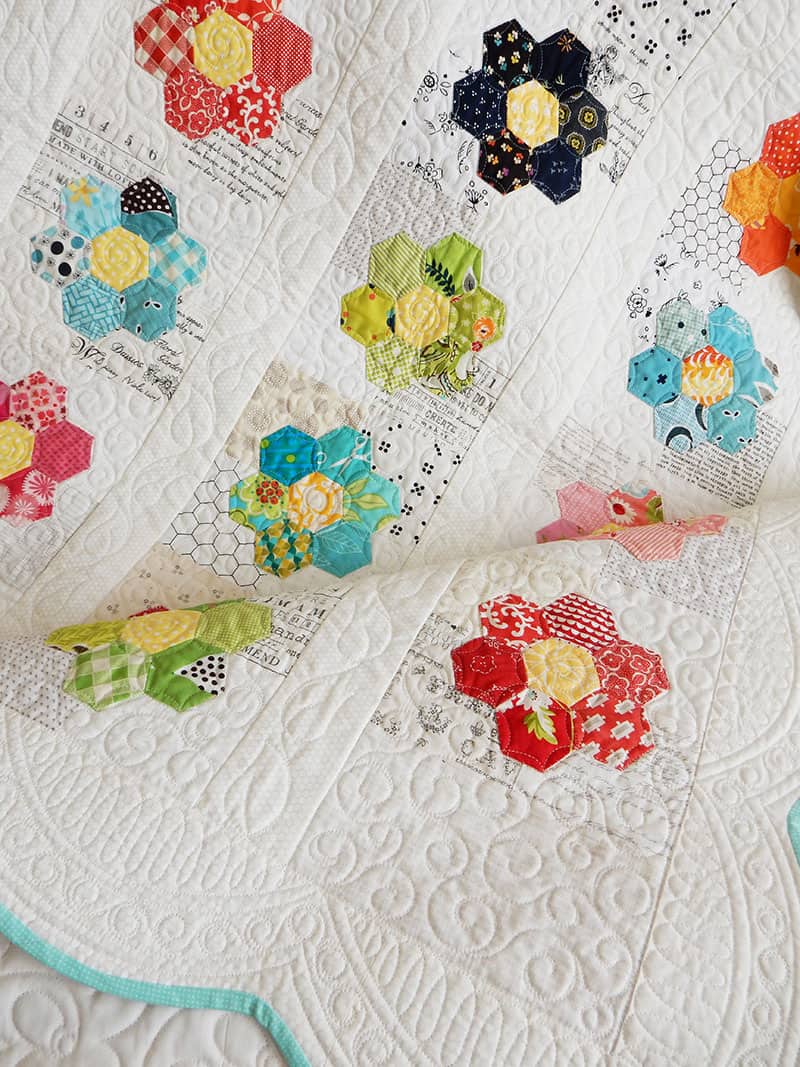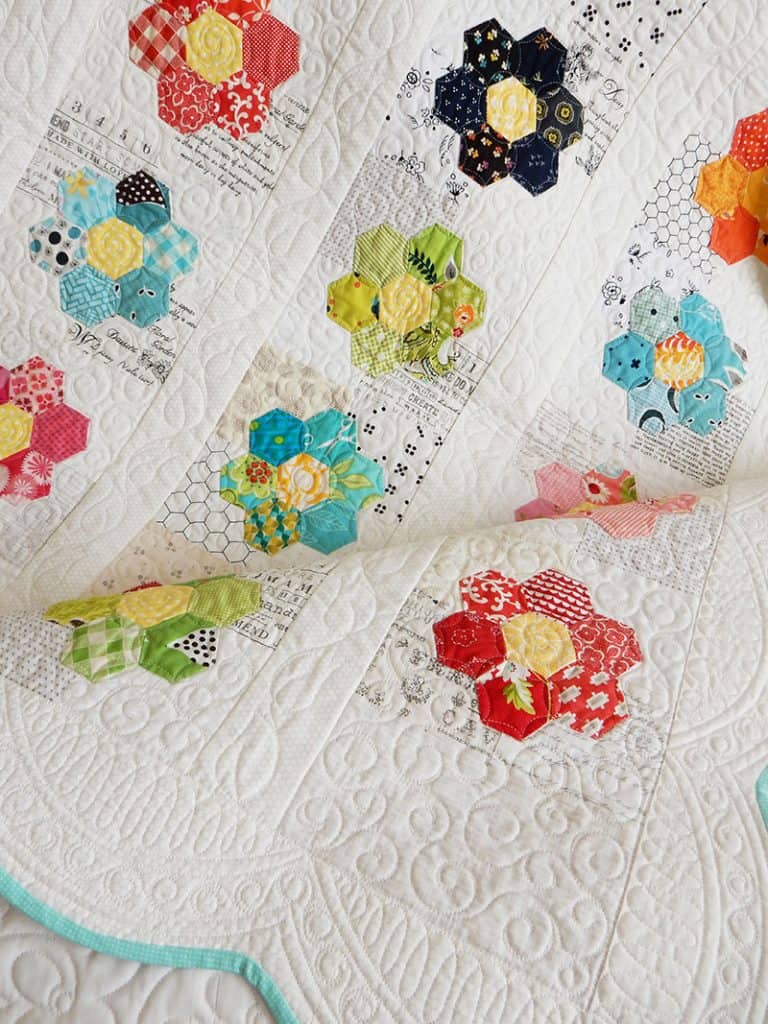 6. Accuquilt + Giveaways
I cut all of the fabric hexagon shapes for my Flowers for Emma quilt pictured above using my Go!Cutter from Accuquilt, and I'm happy to share that next week I'll be sharing some thoughts on scraps with Accuquilt during their free live event at noon CST on August 31st. If you want to join in, you can go here to watch. Additionally, there are also some fabulous giveaways–Martingale will be giving away two of my Quilting Life Planners, and Moda has donated some fabric. See you on Tuesday!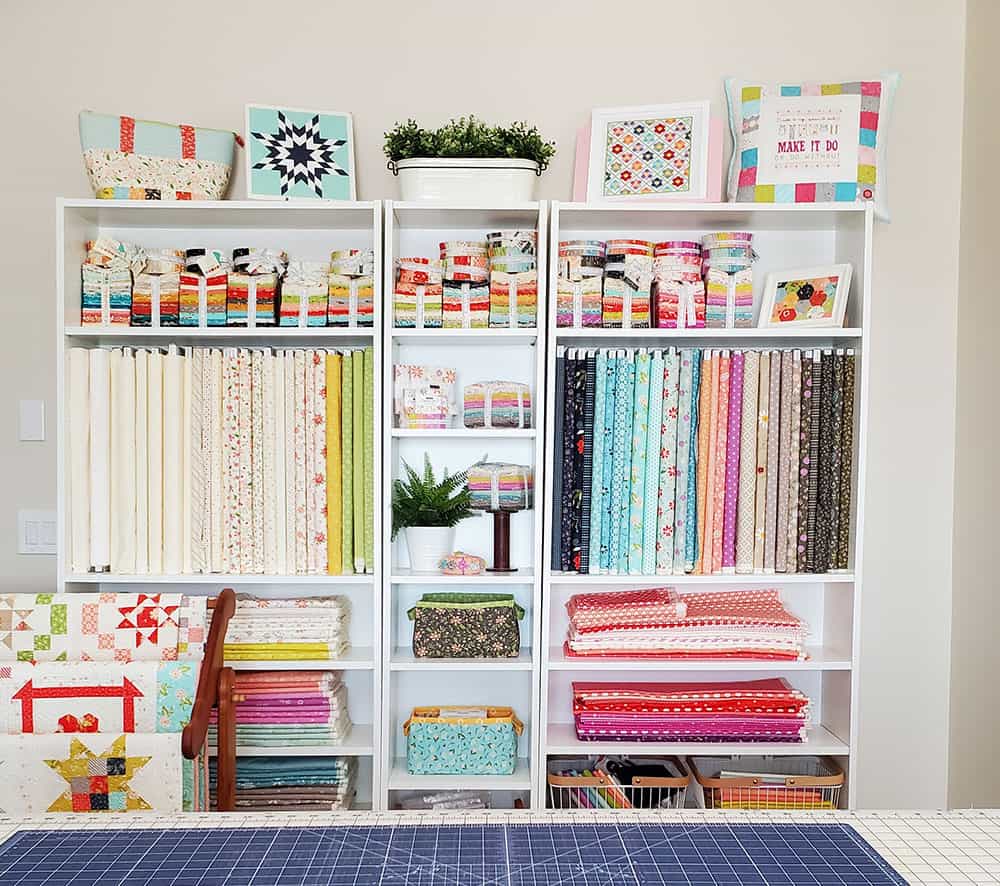 7. On the Blog Earlier This Week
If you enjoyed today's post, you can find more inspiration from the previous posts in this series here. Happy quilting, and thanks so much for stopping by!