Hello, friends! I'm stopping by today to share my Quilting Life August Favorites 2021. This post contains a list and links to the most popular posts this month based on pageviews. I also share some of my recent finishes and am also sharing a preview of some things for fall. Several of them I haven't shared yet, so be sure to keep reading to the end.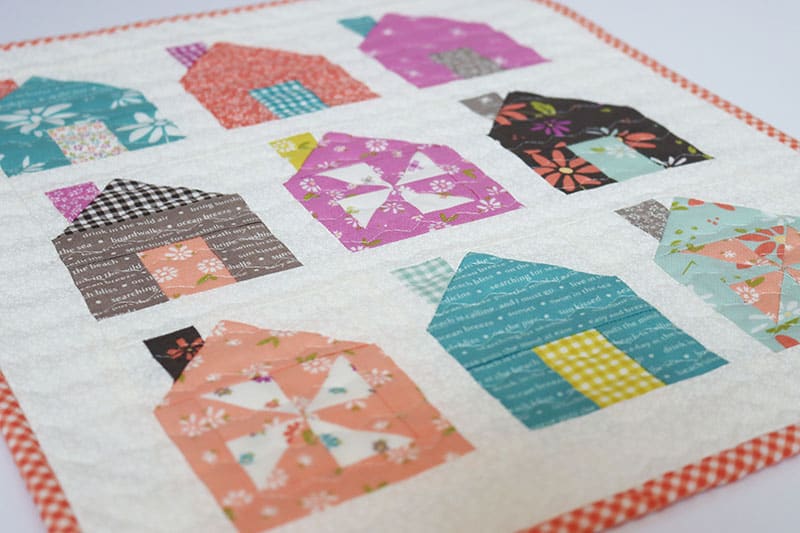 Quilting Life August Favorites 2021
Top Posts
I wasn't surprised by any of this month's top posts…except for one which I'm very grateful for. The fourth most popular August post was the reader survey. I certainly didn't expect that but am truly grateful for all of your kind and helpful responses! Here are the other top posts from earlier this month:
Made
I shared several recent makes along with the Quilting Life Reader Survey (this included two table runners, a pillow, and a mini quilt), but I've also just finished two wall hangings and nearly have a third one finished up. I can't wait to share all three of these fun projects with you soon.
Pumpkin Patch Video
Although I shared the Pumpkin Patch Quilt pattern earlier this month, the YouTube video is just releasing today. I've also added it below if you want to watch it on the blog.
Fall Preview
I'll have so many fun things to share this fall. Here is a list of just a few of them:
I just heard that my upcoming new Quilt Book has arrived in port. So as soon as the crates are unloaded the books will begin shipping. And we'll be sharing a Livestream trunk show with the quilts and projects this fall as well.
I'm also super excited to share that I'll be having a monthly video/sew along with several of the smaller projects in the book. I'll finalize the date for this as soon as the books are shipping.
Our Sincerely Yours fabrics are also on the way with an expected late September arrival. I can't wait to see them begin showing up in quilts and projects.
The Moda Stitch Pink Quilt Along with the Together quilt pattern will also begin in October. Each week for five weeks I'll share a video tutorial to help you put the quilt together. And there is also going to be a wall-hanging option you're going to love that I'll share as soon as it arrives home from the quilter.
The Quilting Life Planner and Workbook is also going to be here sometime in October. I'll be sharing details for a monthly video series with that that will begin in January. I'll be sharing tips each month to help you effectively use your planner and make the most of your quilting life.
If you'd like to see the favorites from the previous months this year, you can find all of those previous posts here. Again, thank you so much for your kindness and for reading. Happy quilting!