Hello, friends! Happy Saturday–I hope you enjoy today's Saturday Seven 166: Lifestyle & Inspiration for Quilters post. I have a wonderful time finding things from around the web to share with you each week and hope you'll enjoy this week's compilation of good reads, ideas, recipes, and ideas for quilting, sewing, organizing, and more! And since this month has been the month of making table runners, I'm punctuating today's post with photos of the table runners around my home right now.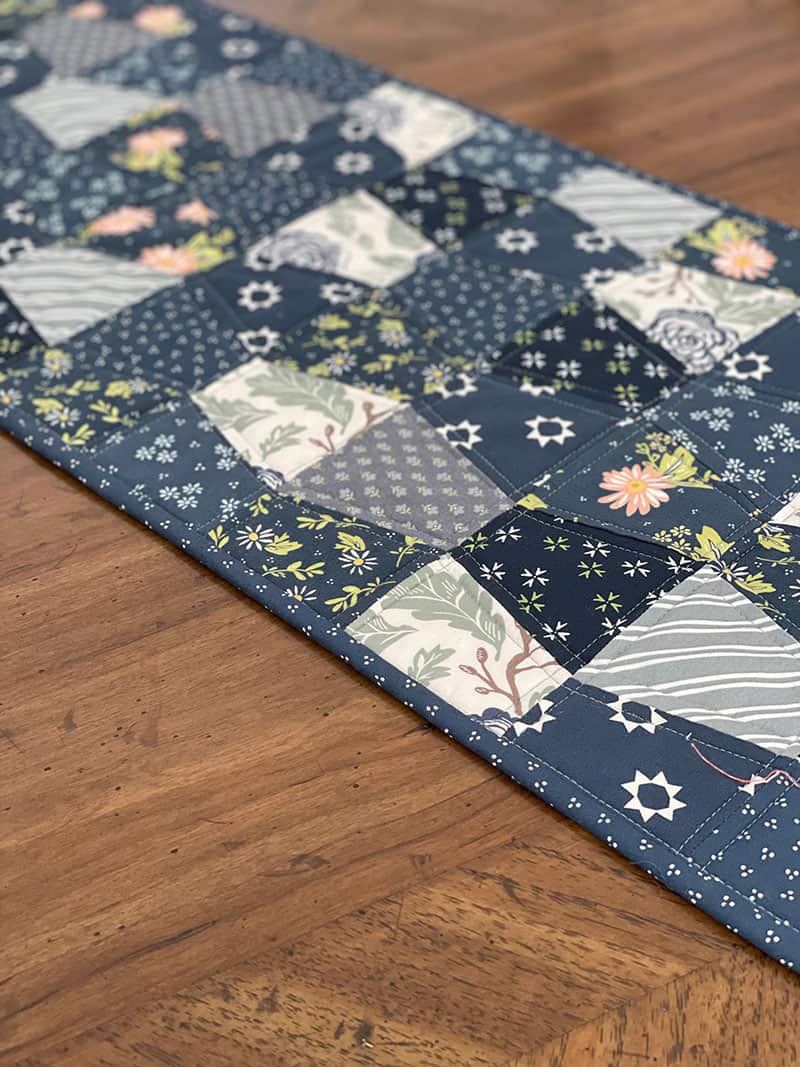 Saturday Seven 166
1. Self-Care
I've written before about how I think keeping a journal can be one of most simple ways to practice self-care. So I was thrilled to find this tradition from The Modern Mrs. Darcy to share "What's Saving Your Life Right Now." I'm going to make my list this weekend.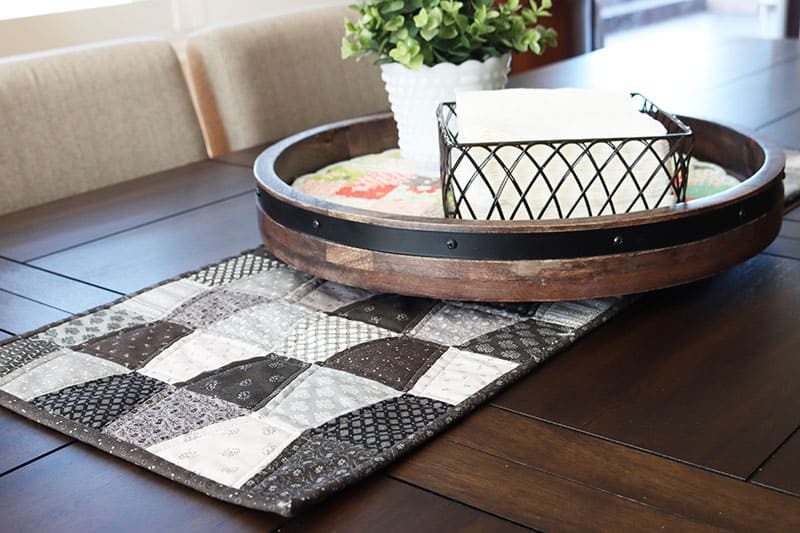 2. Cook
I saw this Fast and Easy Beef Pot Pie on a recent blog post and will definitely be making it soon. Also, I can't wait to try this California Cobb Salad (it has so many healthy ingredients). And if you love delicious frosted sugar cookies, here is a recipe for a Copycat Swig Sugar Cookie. (These cookies are a Utah thing…).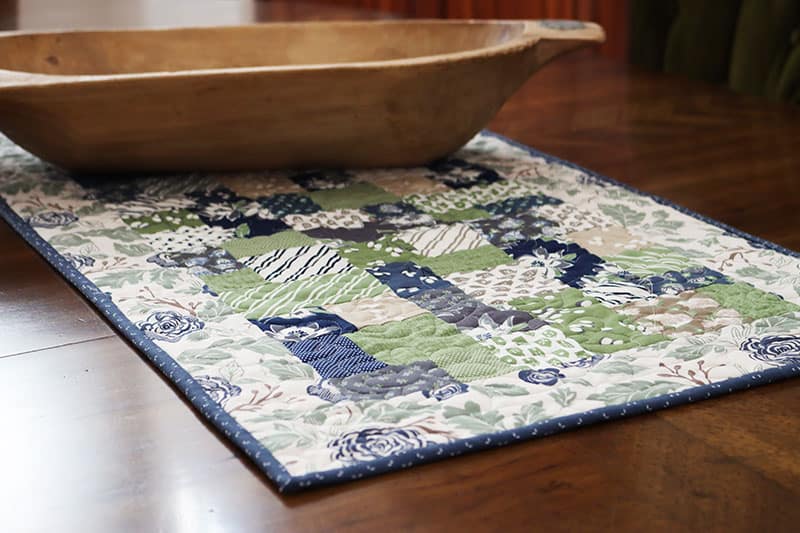 3. Read
This week's idea for this section is a little different than usual. You see, while I mention the books I read throughout the year here on the blog, I haven't been keeping track of them on paper. So this week I'm going to sit down and make a list of each book I read in 2019/2020 with a simple notation or two about each one. Then, I'll make a list of all of the books I have still to read from 2020 purchases. I'm looking forward to making a plan to get them read throughout this year. I'll report back on this soon :0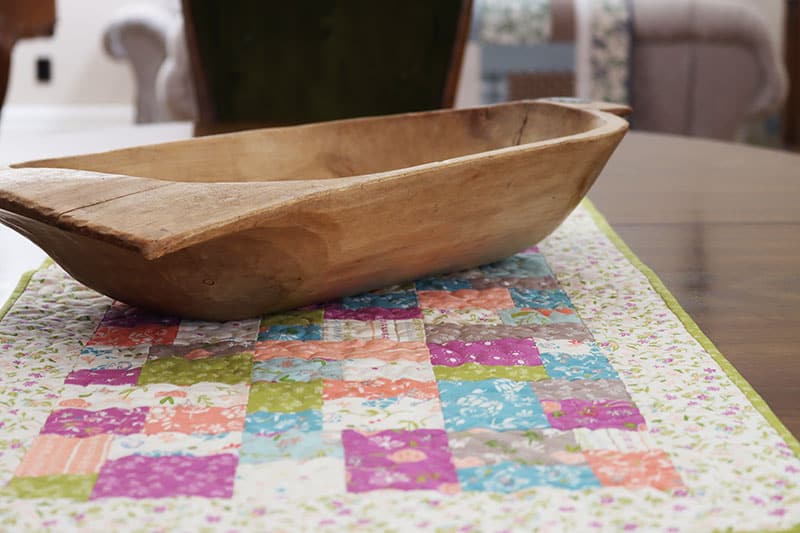 4. Quilt + Sew
Love is in the air…so if you're looking for something Valentine's related, you might want to make my Patchwork Heart Table Runner. You can also find a tutorial for adorable heart coasters from American Patchwork & Quilting here. And my daughter Chelsi just shared a video tutorial for this Cute Heart Pillow with a printable PDF. Finally, Fat Quarter Shop has this adorable simple apron tutorial here.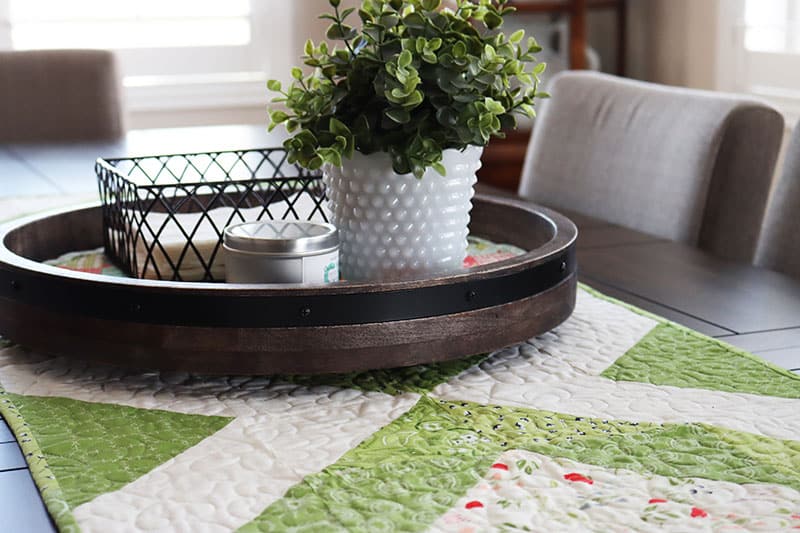 5. Organize
Miss Mustard Seed is challenging herself to a no-spend + organizing February, and I love her ides. (She is allowing herself to buy supplies for needed projects, so I'm in). I especially love her 10-category organizing list at the end of the post. I'm going to adapt it to my home and work through it in February.
6. My Simple Flannel Quilt
In case you missed my Simple Flannel Quilt video on YouTube, I'm sharing it here today. I gifted it to my youngest son for Christmas–just a Layer Cake and a border fabric–so simple!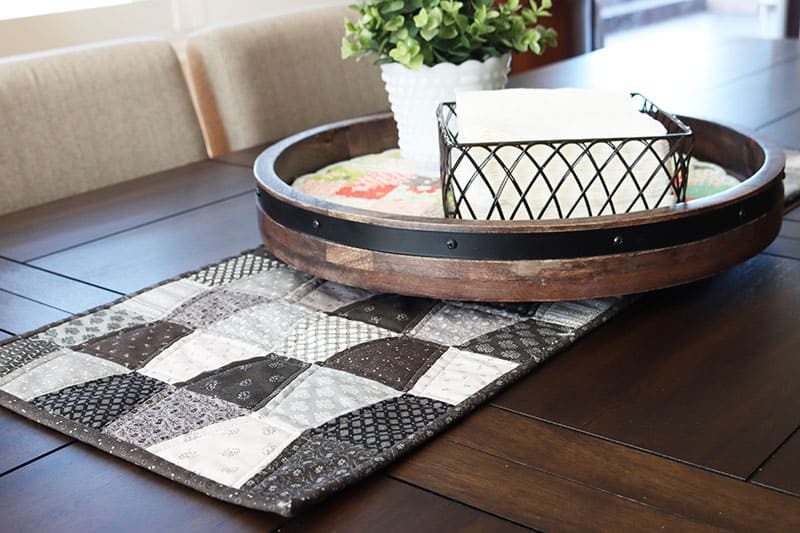 7. On the Blog Last Week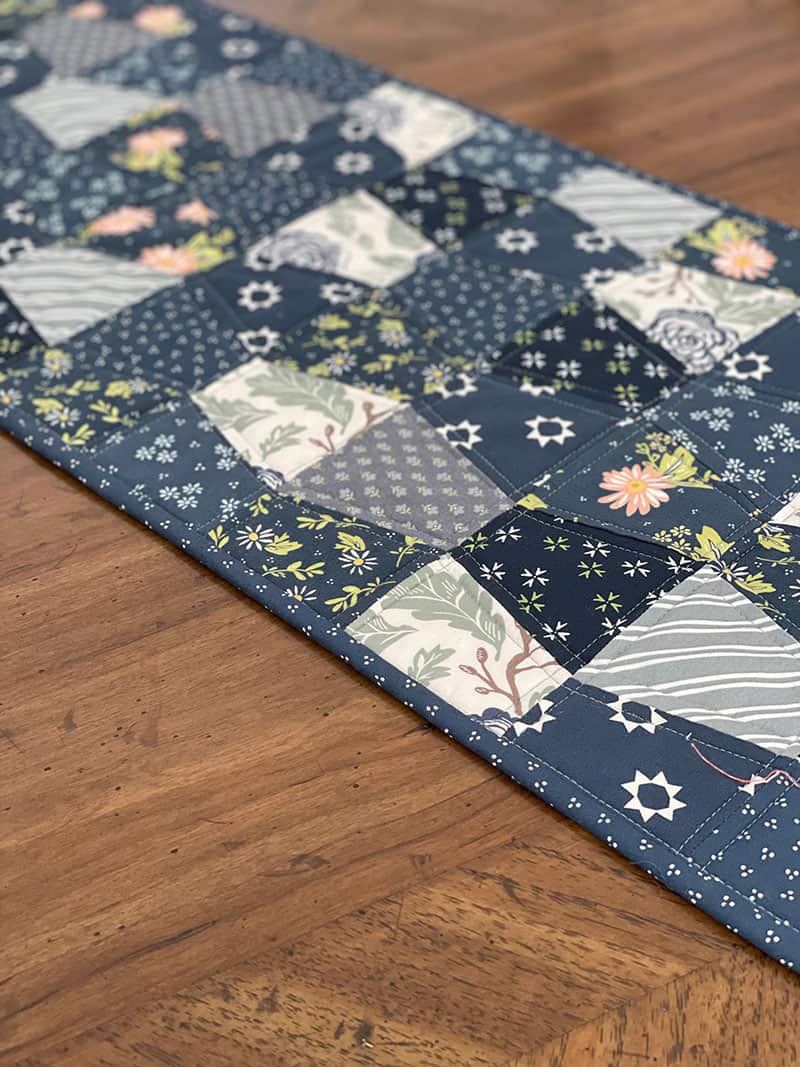 Thanks so much for stopping by to read the Saturday Seven 166: Lifestyle & Inspiration for Quilters post. If you're looking for all of the previous posts in this series, you can find them here.