Hello friends, and Happy Saturday! I've been working on quite a few things behind the scenes this week—unfortunately it will be a while before I can share, but they have been really fun to work on. As soon as I get them finished up I'll be moving into full-time Christmas sewing. I can hardly wait! Thanks so much for stopping by on the weekend for today's post. I hope you'll enjoy this Saturday Seven 148 Inspiration for Quilters post with fun things I've found this week to share. If you're new here, I share a variety of topics on my Saturday posts in order to inspire and share. Enjoy!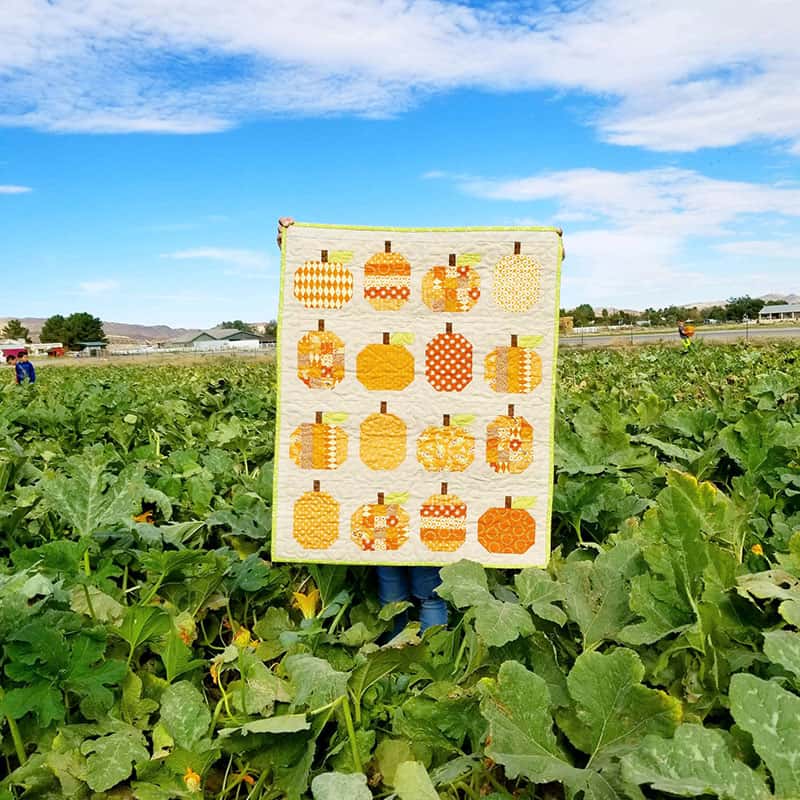 Saturday Seven 148
1. Feed Your Spirit
There are so many great self-care ideas in this article–and I love that they are categorized as well. Find "50 Ways to Spend Your Next Mental Health Day" here. And this article is helpful if you're looking for help in keeping up new good habits you're trying to make part of your routine. Are Mondays hard for you? If so (they are for me), you can find some great ideas to make them a little easier in this short post.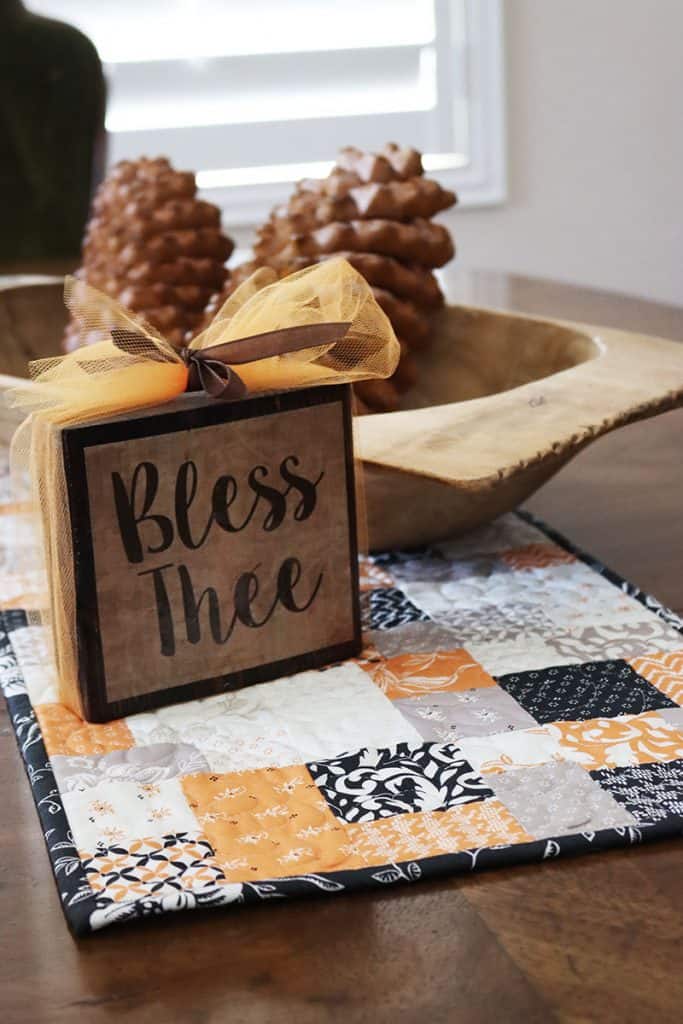 2. Recipes to Try
I love chicken salad…and while I have a pretty good recipe I use frequently, I can't wait to try this twist: Sweet Citrus Chicken Salad (Mayo Free). And if you're in the mood for all things pumpkin, these Pumpkin Chocolate Chip Pancakes look amazing.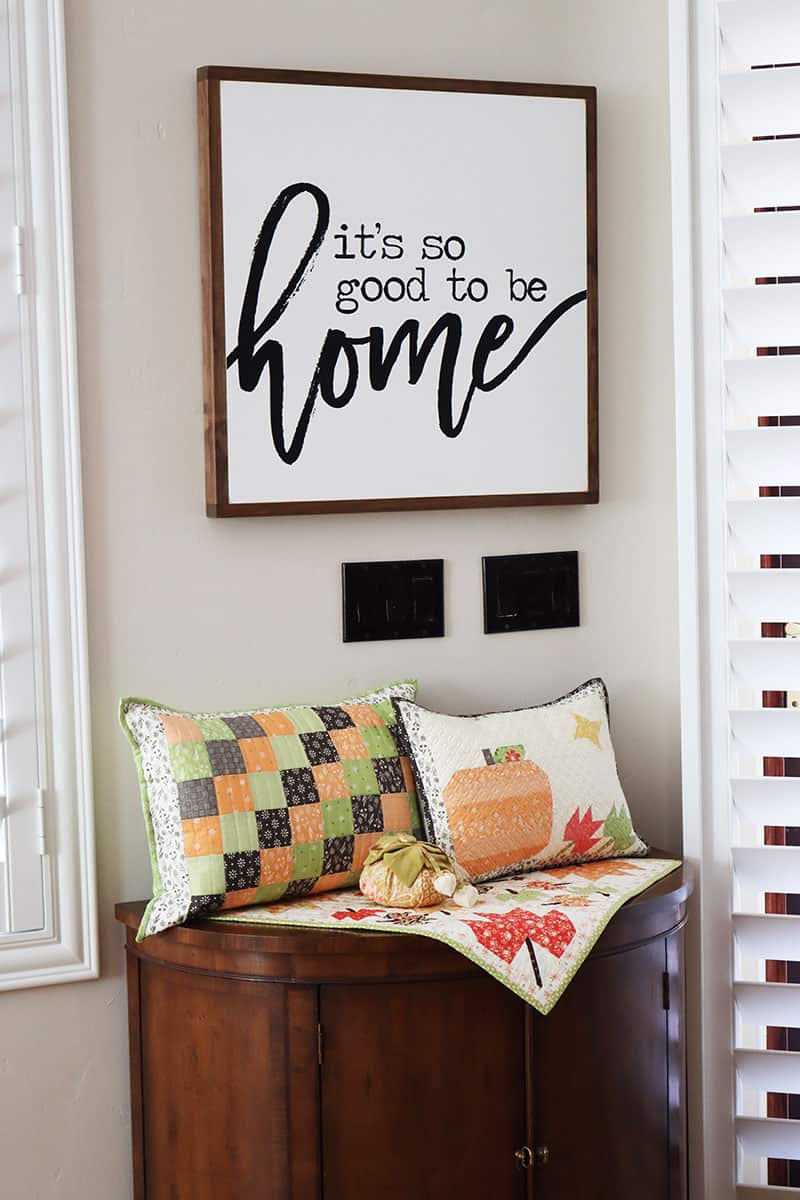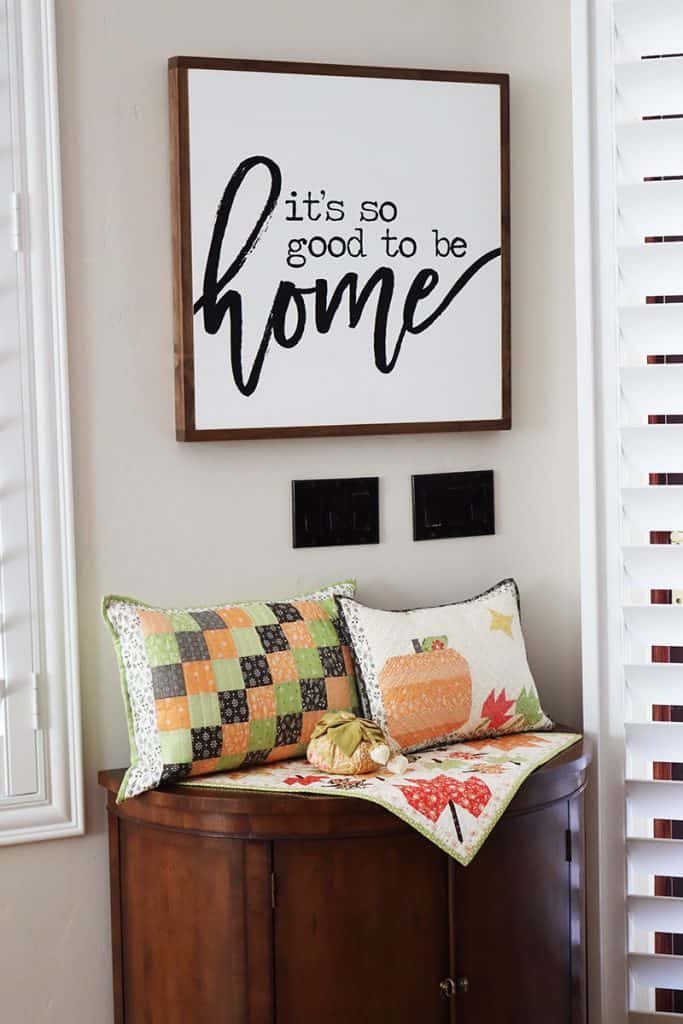 3. Sew Pad
I mentioned my Sew Pad chair pad on the podcast last week. The Sew Pad was sent to me to try out, and I really do love having it on my sewing chair. I feel like I have better posture when sitting on it, and it makes my chair much more comfortable. It's made with medical grade material and doesn't slip or slide on my chair. Find all of the details on the Sew Pad here.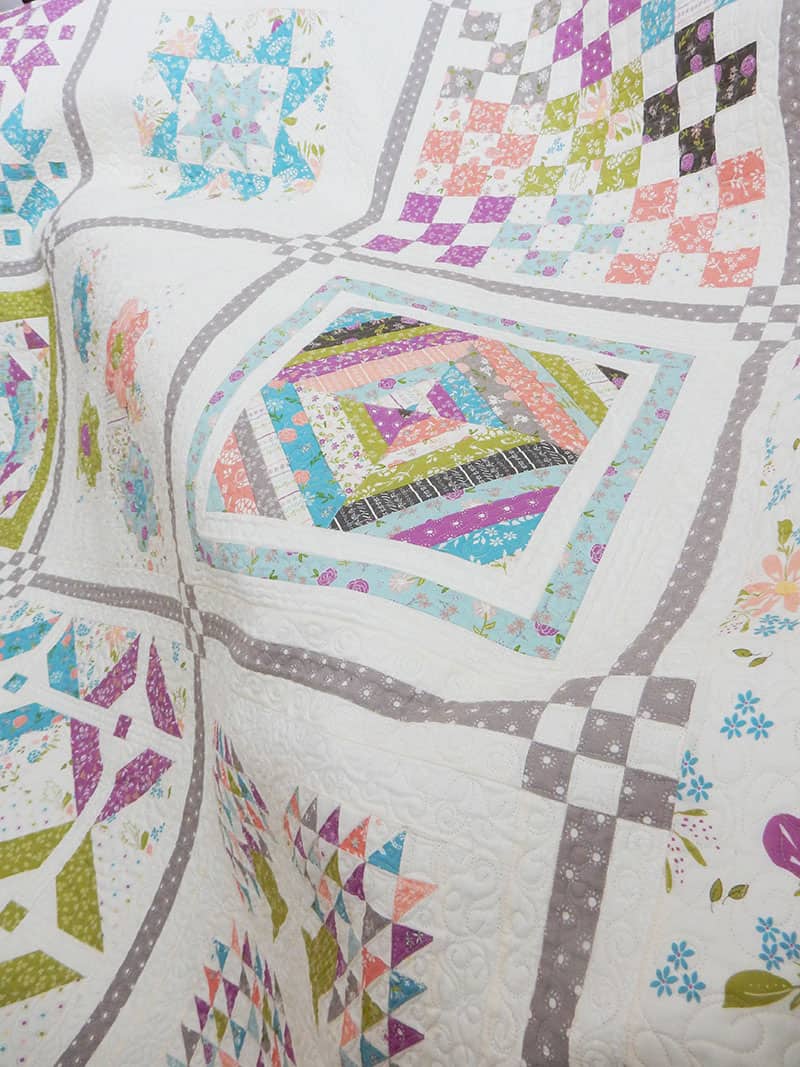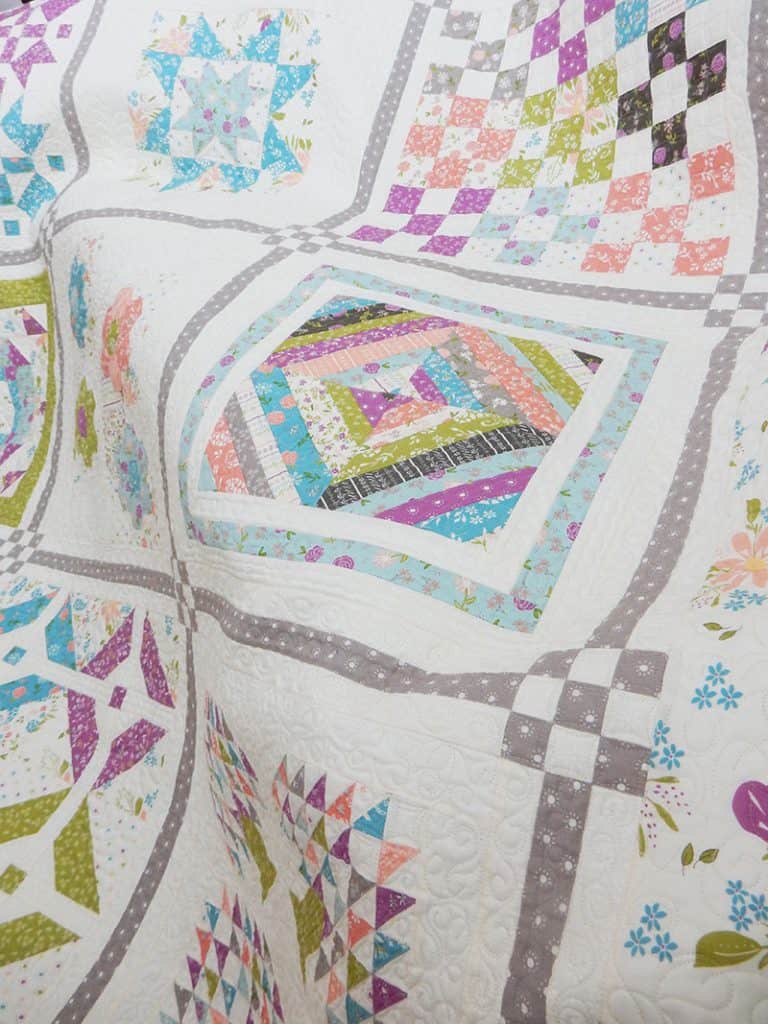 4. Quilt & Sew: Labor of Love Sampler & Sewcialites Sew Alongs
I have two quilt-alongs to share today! First, just an update that my Labor of Love Sampler Sew Along will begin on Wednesday, September 30th. I'll share the first PDF pattern on that day and then will share patterns on Thursday each week. I wish the Balboa fabrics had already begun shipping before beginning, but I also really want to get the Sew Along started so we can finish by the end of the year. If your plan is to sew along with Balboa, the fabrics are due to arrive shortly! And if you need the fabric requirements PDF and more basic information, you can find it on this post.
And Fat Quarter Shop just began their Sewcialites Sew Along yesterday. I've designed a few blocks for this sew along and am looking forward to making all of the blocks. Blocks will release each Friday with patterns in three sizes: 3″, 6″, and 9″ finished. Get all of the details for block one by Lissa Alexander here.
5. Book Reviews
I am so excited about two new books I've been reading this week. They are completely different but both so good! The first one is called The Paper Solution by Lisa Woodruff. I feel pretty confident in all things organization, but I am learning so much from this book. I have some work to do in organizing my paper files and am looking forward to beginning. The other book is called Welcome Home by Myquillyn Smith and has wonderful and simple ideas for home décor and homemaking in a seasonal format. I love that the book begins with fall because that's where we are! There is beautiful photography, recipes, and so many good ideas.
6. All Things Fall…
First, I think fall is a wonderful time to declutter and get organized–right before the holidays. So I loved this list of "100 Things to Declutter Right Now." And while this one could have gone in the Quilt & Sew category, it's also perfect for fall. If you've ever wanted to make a Candy Corn quilt, you can find all of the details to sew one here (scroll to the bottom for the pattern).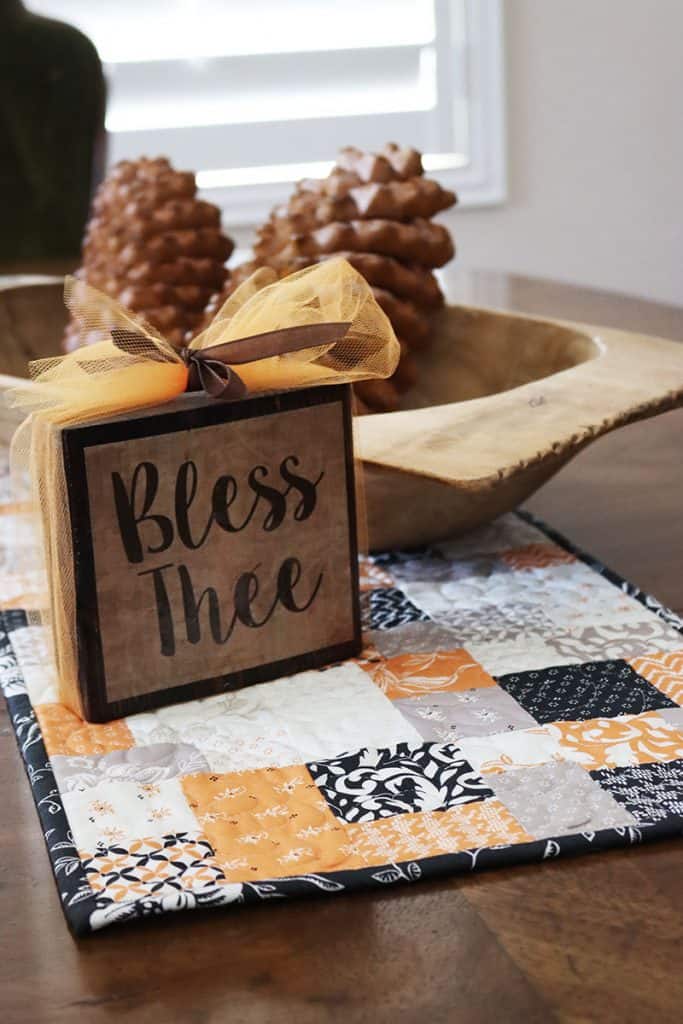 7. Last Week on the Blog
I hope you enjoyed this Saturday Seven 148 Inspiration for Quilters Post. If you're looking for more inspiration, you can find all of the previous posts in this series here.
Happy quilting, and thanks so much for stopping by!