Hello, and happy Saturday friends! I hope you have a wonderful long Labor Day weekend if you're celebrating. Today I'm sharing the Saturday Seven 145 inspiration for quilters post with lots of fun things to brighten your day and your week. Thanks so much for stopping in each Saturday to read 🙂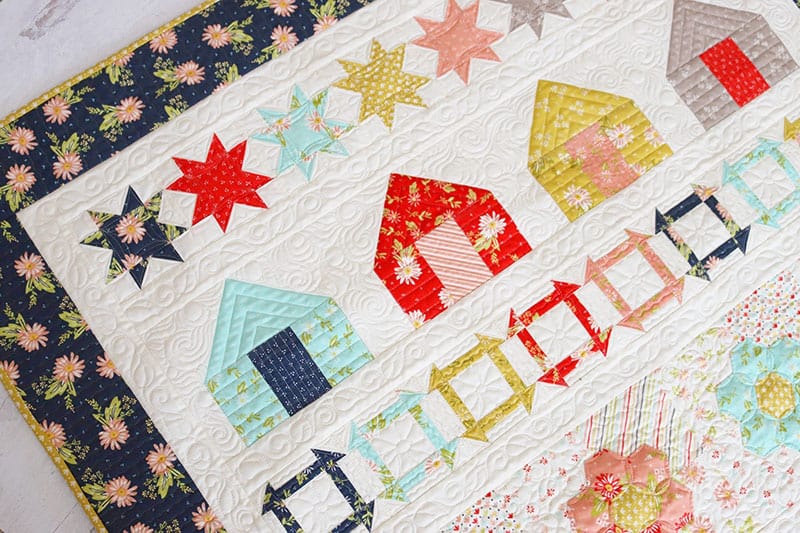 Saturday Seven 145
1. Feed Your Spirit
Just a couple of articles to share this morning: This short article entitled "Life is Too Short" makes so many good points. I also loved this article on "A Case for Becoming More Gentle in Your Life." I've also been doing more journaling lately and haven't missed a weekly planning session with myself for over a month–yay!
2. Recipes to Try
This week I made this simple Parmesan-Panko Crusted Halibut and loved it. (The tip about refrigerating the coated fish on the pan before cooking worked)! And this week I'm going to try these Korean Beef Noodle Bowls. I'm also going to try this One Pot Chicken and Mushroom Orzo this week.
3. New Quilt Patterns
My daughter and partner in fabric design just finished up two of her new patterns with our upcoming Happy Days fabric collection. Her Origami quilt on the left finishes at and is. And Botanical Garden on the right finishes at 66″ x 79″ and is Layer Cake friendly. I'm pretty partial to Botanical Garden I must say because I pieced it for her! I finished up the binding yesterday, and handed it off to her for photography. Find Origami here in paper and PDF and find Botanical Garden here in paper and PDF (paper patterns shipping when they arrive late next week with PDF's available now).
4. Pincushion Love
My new pincushion arrived this week from Teri at Curry Bungalow. I am once again head over heels with her Dresden pincushion and thread catcher combo in our Happy Days fabrics. I now have one of Teri's pincushion/thread-catcher combos at each of my three work stations in my sewing room. You can find Teri's shop here for patterns and more!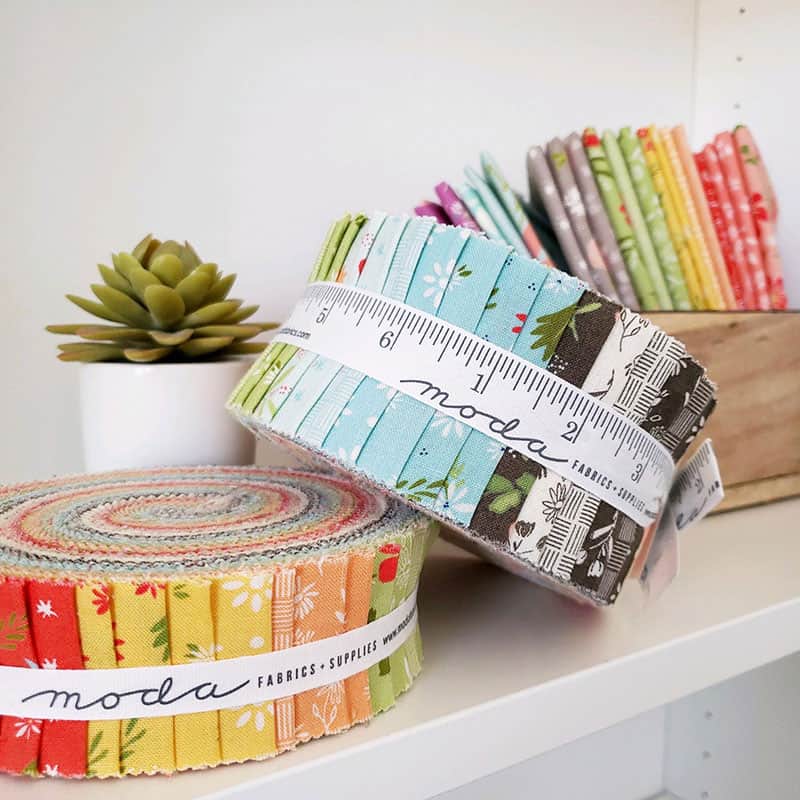 5. In the Kitchen
I always spend more time in the kitchen in the fall. We weren't able to have a garden this year but will be able to harvest some pomegranates from our two trees later next month. I'll be making pomegranate jelly for sure! If you're lucky enough to be able to do some canning this fall–here is a great roundup of Home Canning Resources.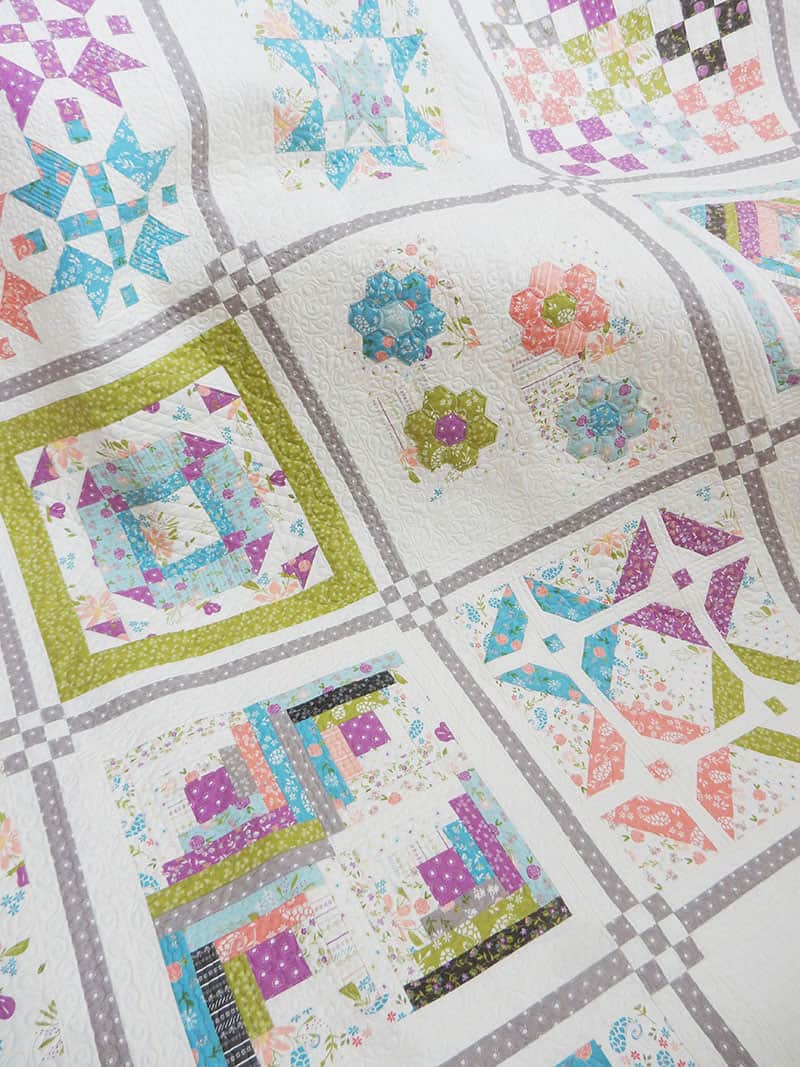 6. Labor of Love Sew Along
I shared this update the other day on my Blockheads post…but just in case you missed it: The Labor of Love Sew Along will begin on Wednesday, September 30th with one block releasing each week. After week one, blocks will release on Thursdays. The Balboa fabrics I used in my quilt are supposed to be shipping towards the end of the month, so I'm hoping that by waiting until the final week everyone who wants to sew with Balboa can have fabrics in hand. Get more details on the quilt and quilt along and download your PDF with fabric requirements here.
7. Last Week on the Blog
I hope you enjoyed this week's posts and today's Saturday Seven 145. For more inspiration, you can find all of the earlier posts in the Saturday Seven series here.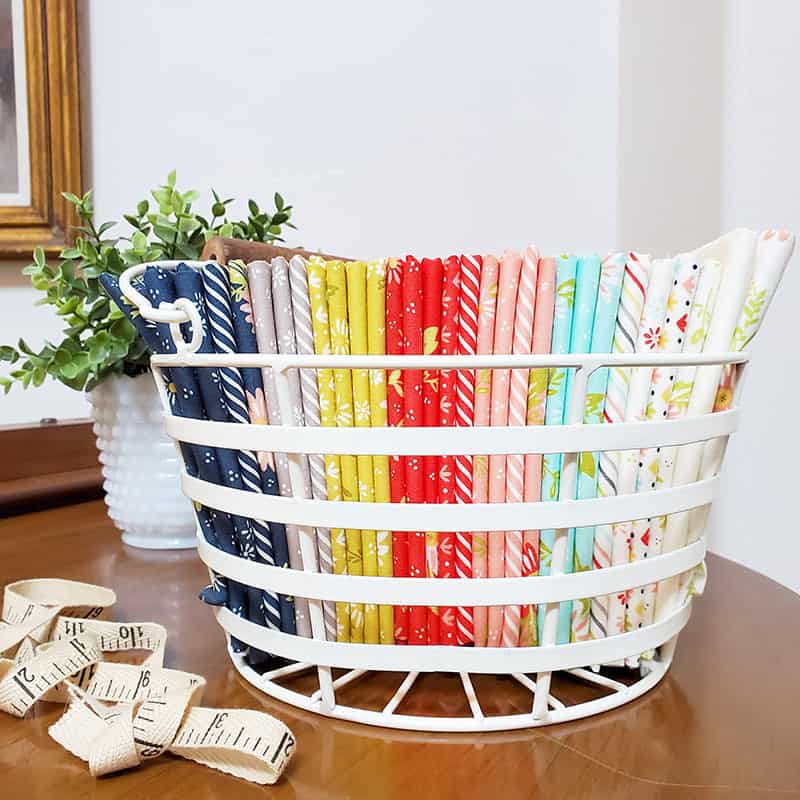 Happy Quilting, and thanks so much for stopping by!