Hello friends…I hope you are safe and well and navigating through these times as well as possible. We're doing well in our family. I do worry a bit about one son-in-law and my youngest's fiancee' who are both nurses and continuing to work through this crisis in Nevada and California. So I try to stay positive and pray…We have to just keep believing that we will all get through this together. It's definitely going to be a different Easter this year, too. I'll miss our family get together and going to church. Next year, right?! And welcome if you are new here…The Saturday Seven 124 Inspiration for Quilters is a smorgasbord of fun things for quilters: find patterns, notions, recipes, good reads and more!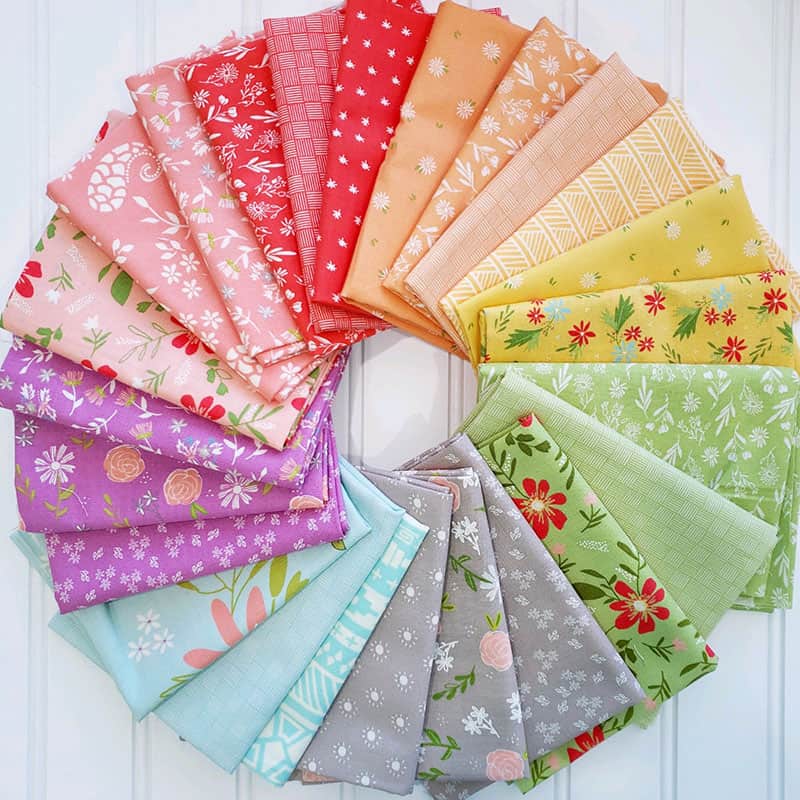 Saturday Seven 124
1. Feed Your Spirit
The Article "'Normal' is Always New" had some interesting perspectives on the phrase we seem to hear a lot today: "the new normal." I also thought both of the articles linked to in that article were helpful. I also enjoyed "Finding Balance in Uncertain Times."
2. Recipes
This Easy Chicken Divan is a comfort food recipe you can make with pantry ingredients. And this Sheet Pan Easter Dinner is an easy take for the holiday meal if you are looking to keep it simple this year. I've been using my slow cooker a lot lately (so nice to have dinner cooking while I sew) and can't wait to try these Crock Pot Carnitas. And for when you want a cookie, and you want it now…here is a recipe for a Big Giant Chocolate Chip Cookie!
3. Quilt & Sew
If you love quilt history, Barbara Brackman just posted an interesting article on the 1876 Centennial Fair. Read it here. And Allison of Cluck, Cluck Sew has shared this cute Stay Home Quilt pattern. Find it here. And if you're thinking about trying hand sewing…there is a good tutorial for "How to Hand Sew Partial Seams" here.
4. Tips & More
Since we are all trying to minimize trips to the store right now, this article with "All the Tips You Need to Keep Your Produce Fresher" is perfectly timed. I learned a lot! I thought this was a fun idea…a make-at-home mix for a nightly sink scrub. Find it here.
5. Some Good News
This was shared with me the other day, and it was so refreshing to watch…just…good…news. There are some stories that will make you laugh, and some might bring a tear to your eye. I especially enjoyed the Hamilton Broadway performance via computer for a young girl who isn't able to attend a show because of everything going on. Find the first episodes here.
6. DIY
Lots of bloggers are posting fun DIY projects these days. I thought these printable recipe cards were great (and there is also a tutorial for a handmade Recipe Card Box). I also loved this DIY Wood Lantern…find the tutorial here.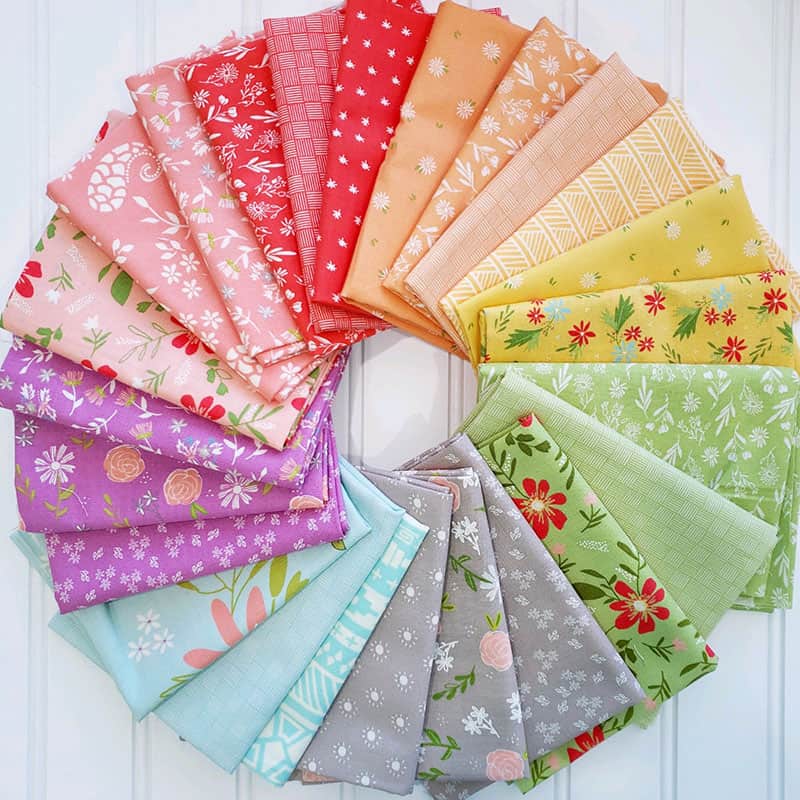 7. Last Week on the Blog
I had a busy week on the blog, sharing new quilts, tips, and a video tutorial for this week's Moda Block Heads block. Find this week's posts below:
I hope you enjoyed this week's Saturday Seven 124 | Inspiration for quilters! Find all of the previous posts in this series here. Happy quilting, and thanks so much for stopping by.