Hello, friends! I hope you are well at home and that you are able to enjoy some beautiful weather and extra time with your sewing machine. Today I'm sharing my Gelato Remix Quilt which is a new pattern for a smaller, medallion-style project. Gelato Remix is perfect for a table topper or wall hanging and is a smaller project you can finish rather quickly.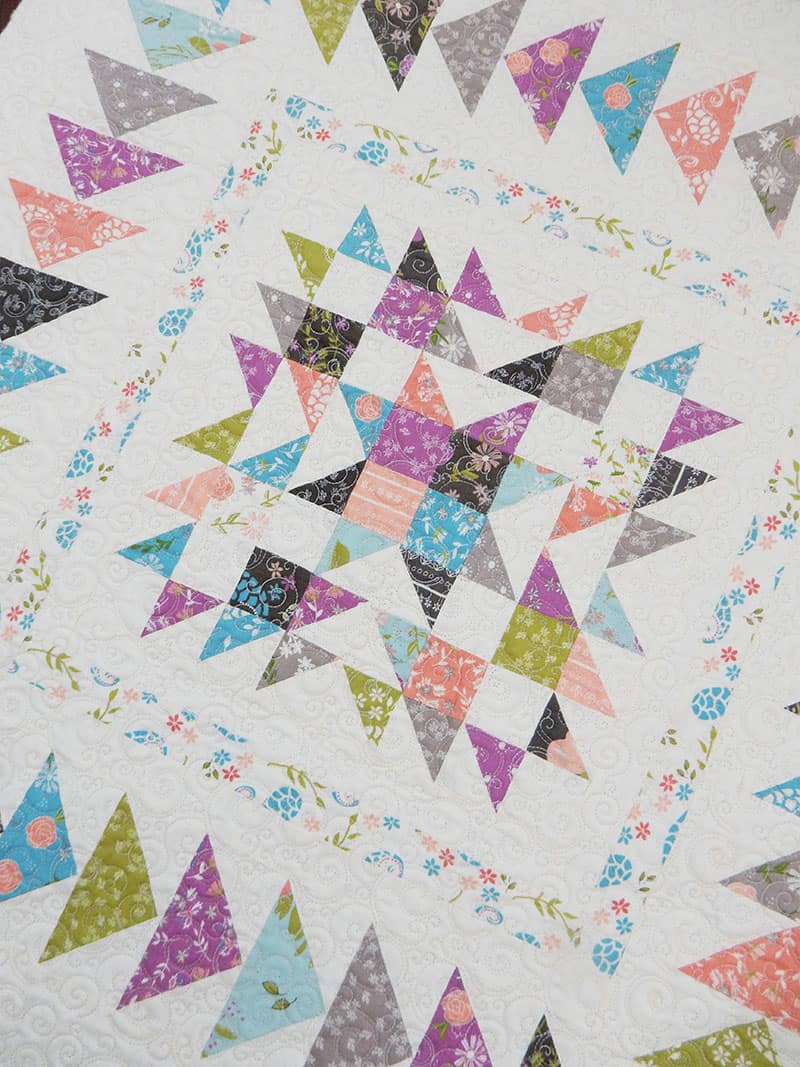 Gelato Remix Quilt
The Gelato Remix Quilt finishes at 30 ½″ x 30 ½″. You can use scraps for this quilt, or begin with a charm pack + a mini charm pack + additional fabrics for borders, background, backing and binding, and your corner stars.
Gelato Remix Video
Watch the short video above to learn a little more about the Gelato Remix Quilt. The quilt is suitable for a confident beginner (you should be able to sew an accurate ¼″ seam and make half-square triangles and flying geese units).
Balboa Fabric Quilt Patterns
While I've finished the Gelato Remix, Blooms, and Carefree quilts using our Balboa collection, I'm still making a few more! I'm finishing up one today that I won't be able to share for a while as it's heading off to a magazine, but then I'm starting on the remaining new patterns.
More Balboa Fabric Quilts
I'm still working on finishing up the remaining quilts. Flight, on the left is a fun flying geese quilt that is fat eighth friendly and finishes at 72″ x 72″. Timeless, on the right, is the one I'm beginning today. It uses fat quarters and fat eighths and finishes at 82″ x 82″. I'll be sharing progress photos along the way and finished quilts as soon as they're ready. And patterns for all of the new quilts are finished up and in the shop now–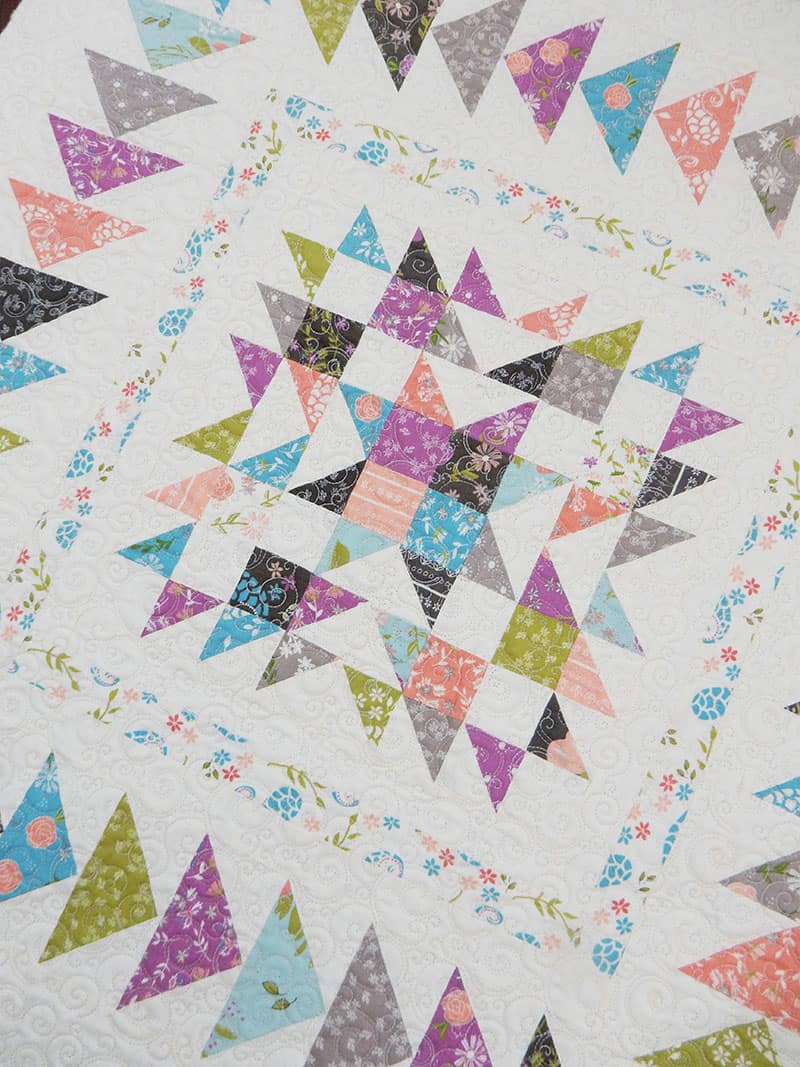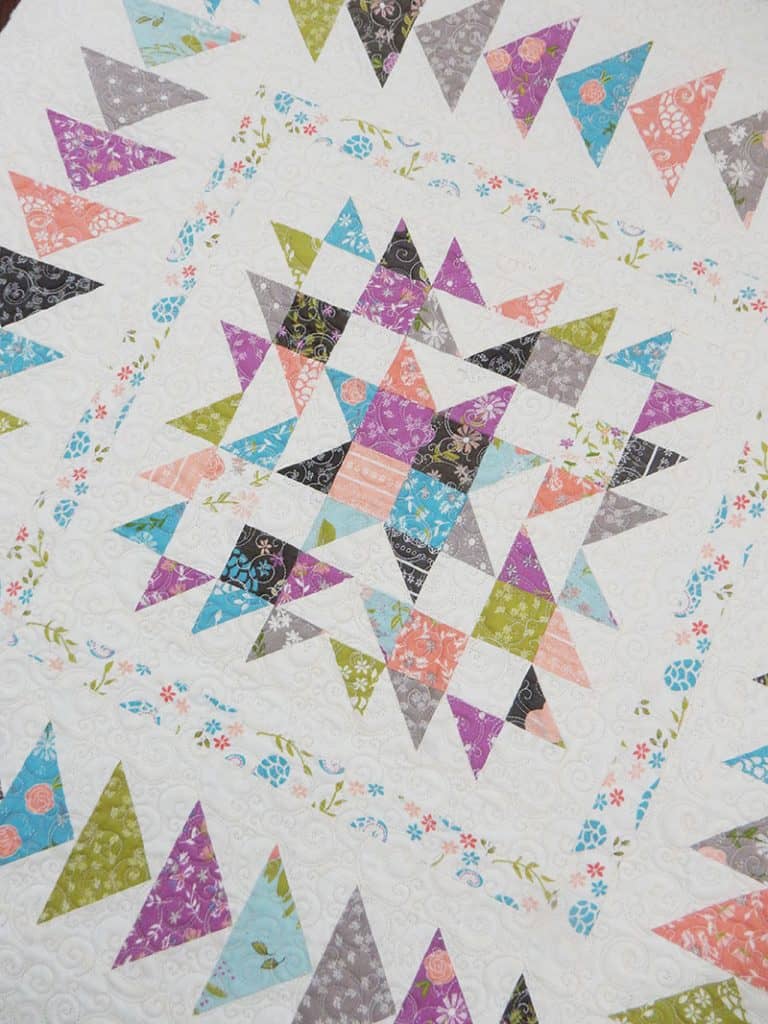 Happy quilting, and thanks so much for stopping by!