Hello and happy Saturday. I hope you're well–in body and in spirit. We're two weeks into our stay at home routine here, and while I'm grateful to be able to have this slower time, it's been a little tough at times. We miss seeing our extended family the most. I also miss going out to dinner, but am grateful to have plenty in our pantry. I'm just going to keep counting our blessings and trying to get used to the "new normal." Welcome to the Saturday Seven 122. This "Inspiration for Quilters" post is a smorgasbord of fun things for quilters: find patterns, notions, recipes, good reads and more!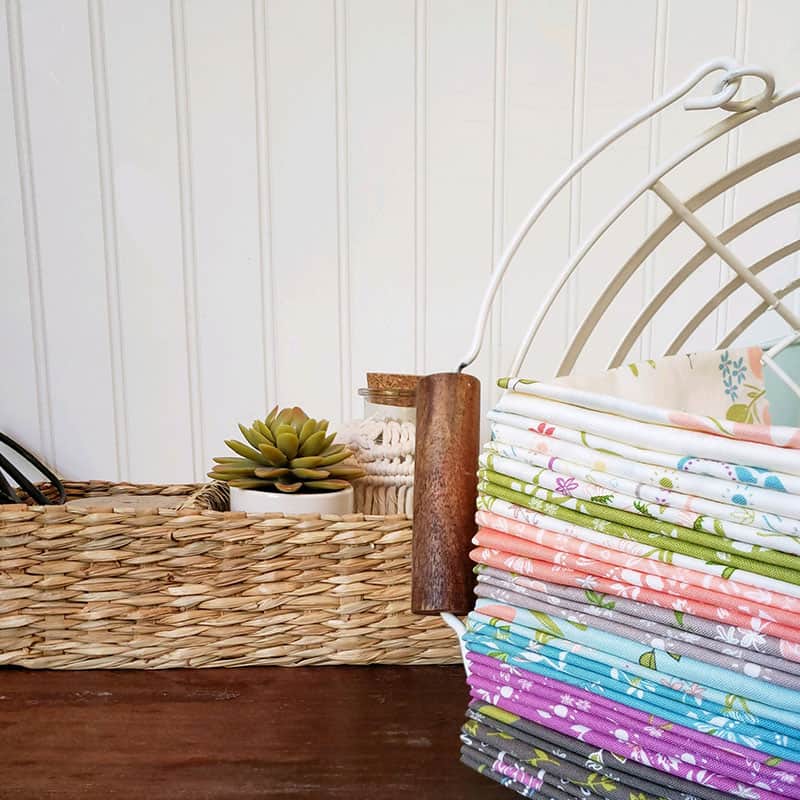 Saturday Seven 122
1. Feed Your Spirit
I feel like keeping up with my blog has been a huge sanity saver for me in this time of an almost complete unknown. So of course I loved this article on how we should "Make Time to Journal" with everything going on in our lives now. Also, this article has been shared by several different people I follow–it's a good explanation of how so many of us are feeling right now. Read it here.
2. Recipes to Try
Lots of recipes this week–first, this Sheet Pan Lemon Rosemary Chicken looks amazing. Of course, tacos are my favorite! Here are two free street taco recipes from Joanna Gaines. They will be part of her soon to be released new cookbook: Magnolia Table Volume 2. And I can't wait to try this "Italian Style Pizza Dough" and make our own pizza! And here is a good list of cooking substitutions that is pretty helpful now! Finally, here is a list of 35+ Pantry Recipes…just in case you need some new meal suggestions from your pantry.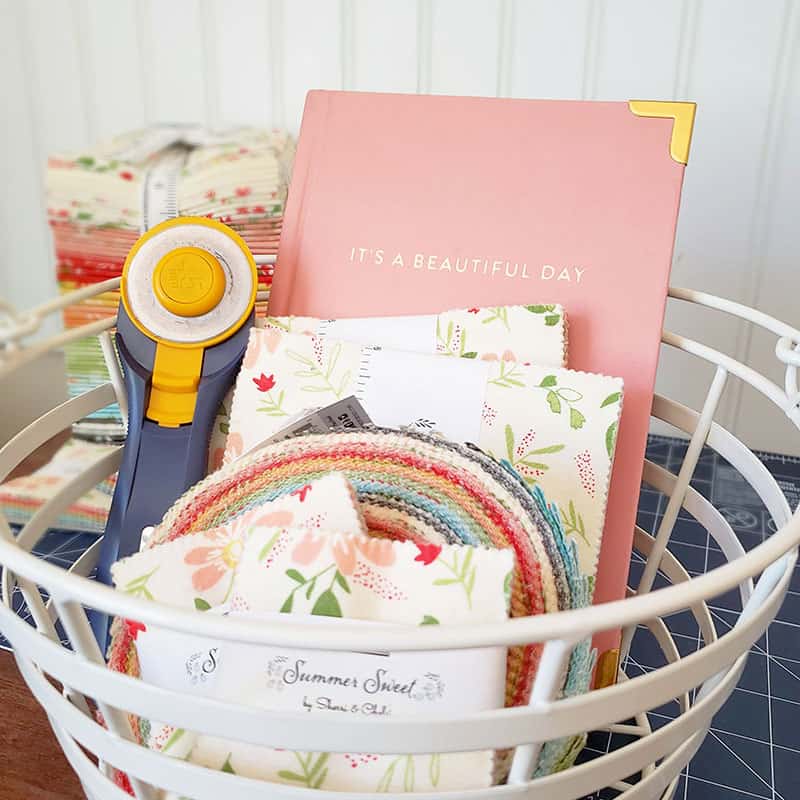 3. Quilt and Sew
This is a fun table runner you can make with just 18 different 10-inch squares (Layer Cake squares). Find it here. And Nicole of Sister's Choice Quilts has made a list of a dozen sew alongs going on right now. Find them here. And finally, while cleaning up in the sewing room yesterday I found enough fabrics to make up just a few more Sweet Day Subscription Packages. Packages include 12 Fat Quarters from Summer Sweet and Canning Day, two patterns (one from Corey Yoder and my Lovely quilt pattern), and a package of Diagonal Seam Tape (free shipping). Find them here.
4. Organization
So many bloggers are giving lots of good ideas for organization tasks we can do while at home. Here are a few posts I found especially helpful this week: first, here is a great list of Digital Decluttering Tasks. Next up is "The 14-Day Mini Edit" with a variety of ideas from two home organizing experts. And finally is the just-published "Extended Mini-Edit (Day 15-28)."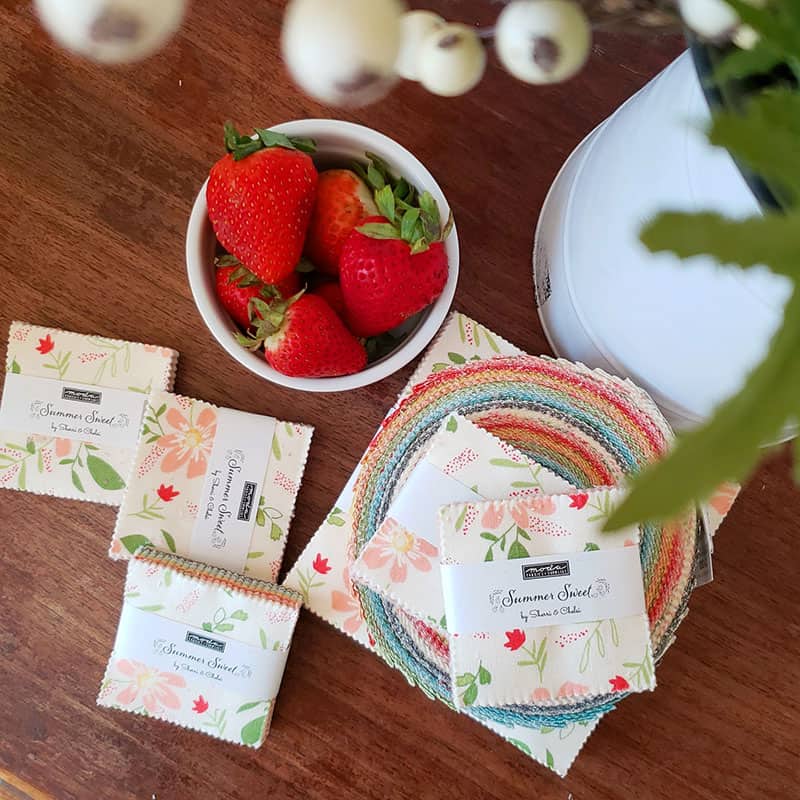 5. Create
I know I've shared this one before (probably when it was first published). But I completely see why they re-published this terrific article on "5 Tips to Starting a Daily Creative Practice." As quilters we may already have this down, but there are some good reminders and great ideas included in the post as well.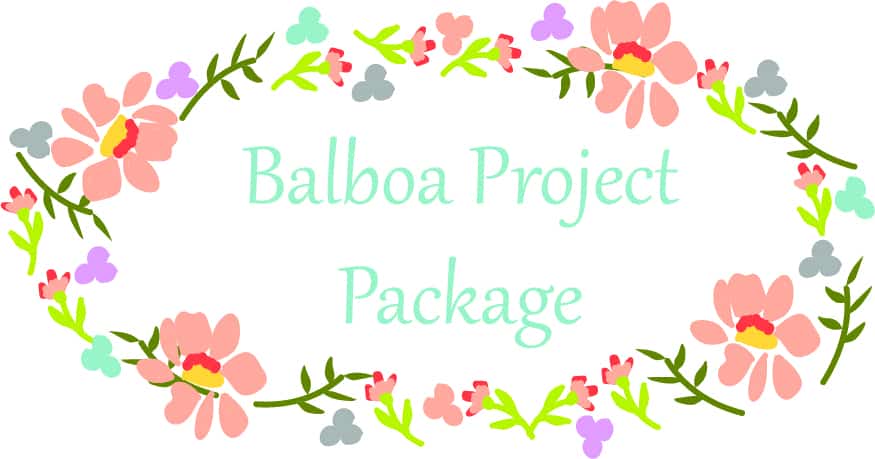 6. Balboa Project Package
Chelsi and I have decided to work together to create a fun Balboa Project Package. Packages will include 12 fat quarters from our upcoming Balboa collection, a new pattern from me, a new pattern from Chelsi, and a fun notion we both love. You'll need to pay a $25 deposit now to reserve your box and will be billed for the remaining balance about a week before the packages ship. Find all of the details here.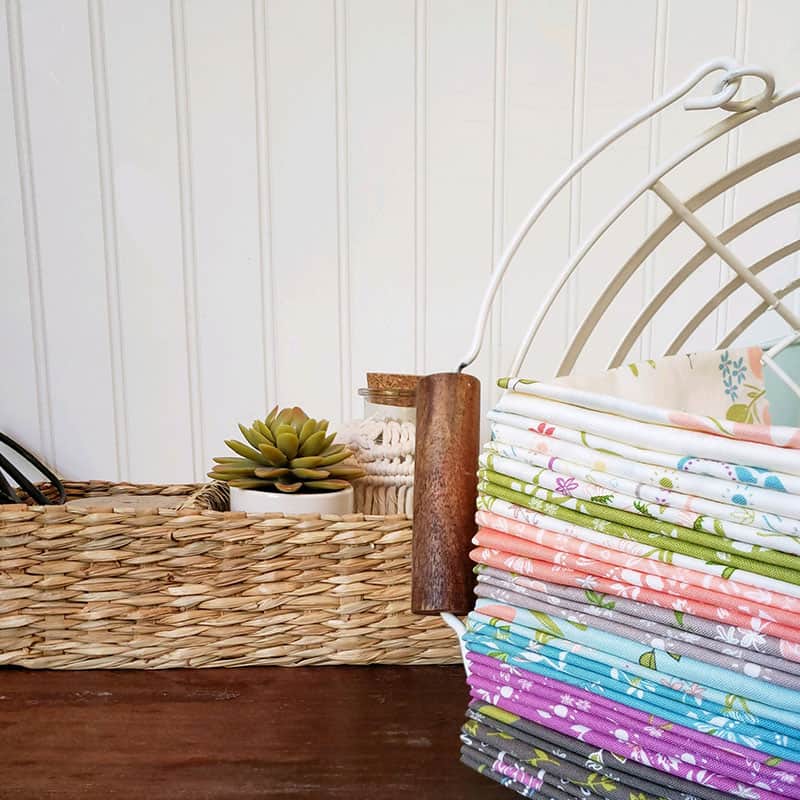 7. Last Week on the Blog
I hope you enjoyed the Saturday Seven 122. To get more inspiration, find all of the previous Saturday Seven posts here. Happy quilting, and thanks so much for stopping by!