Hello friends! Today I'm excited to share a fun patchwork pouch in our Summer Sweet fabrics. The pattern is from a delightful new book, Perfectly Pretty Patchwork by Kristyne Czepuryk of Pretty By Hand. I've been following Kristyne for years through her blog and Instagram accounts and have always loved her beautiful projects with an absolutely exquisite attention to detail. I have been able to meet her in person at Quilt Markets, and she is just a genuine, lovely person. So I was really excited to be able to participate in this blog tour for her book by making a project!
Patchwork Pouch in Summer Sweet Fabrics
Kristyne's book has lots of delightful projects, so it was hard to narrow it down. There are classic quilts, pillows, pincushions, pouches, and more. I finally settled on this fun pouch because I knew I would learn some fun techniques from making it. Additionally, Martingale published this book, so I knew the photography would be beautiful and the instructions clear and easy to follow.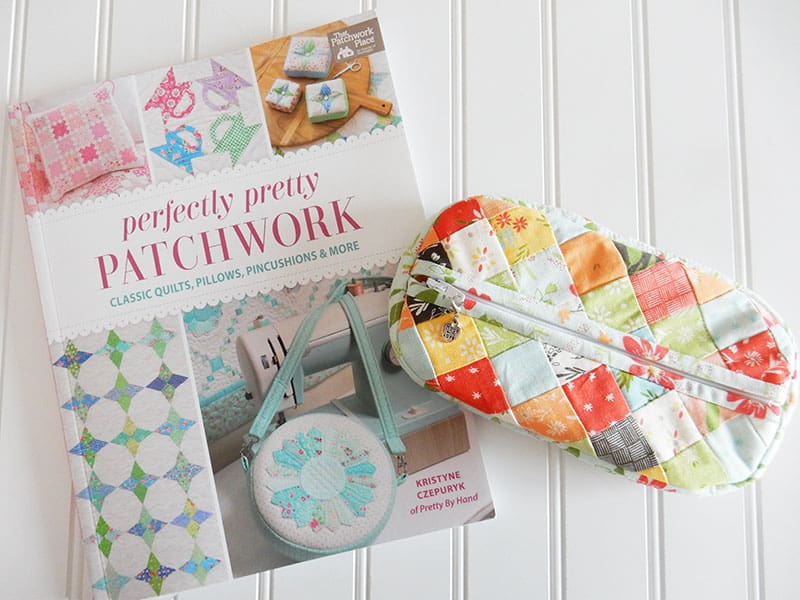 Pouch Details
The pouch finishes at 4″ x 8″ x 1″ and is such a great size. It would make a nice sewing kit holder, but it would also be great to hold things in your purse. I haven't decided yet which I'm going to use it for. I used batting without any additional stabilizer for my pouch but kind of wish I had used Soft & Stable or added an interfacing to my patchwork in addition to the batting. Mine is fine as it is, but Kristyne suggested those other two options that would have made it just a little sturdier. I also love the fact that all of the seams are completely finished with binding on the inside of the pouch. It's all in the details!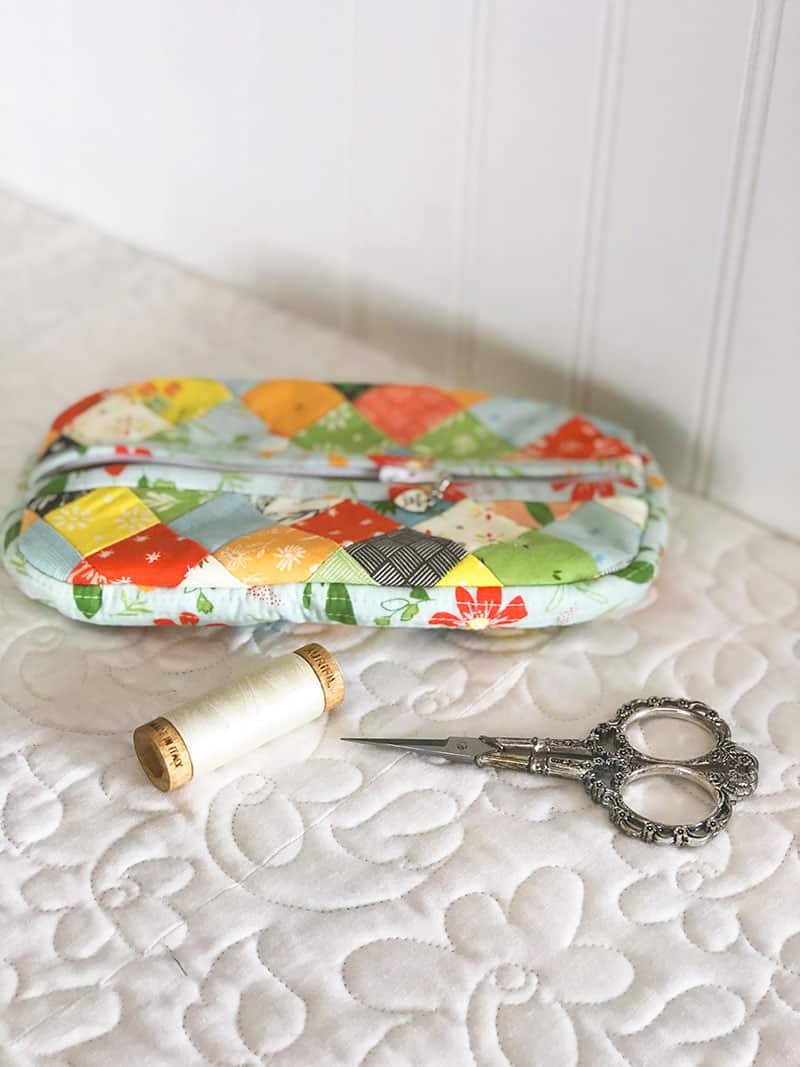 More About Perfectly Pretty Patchwork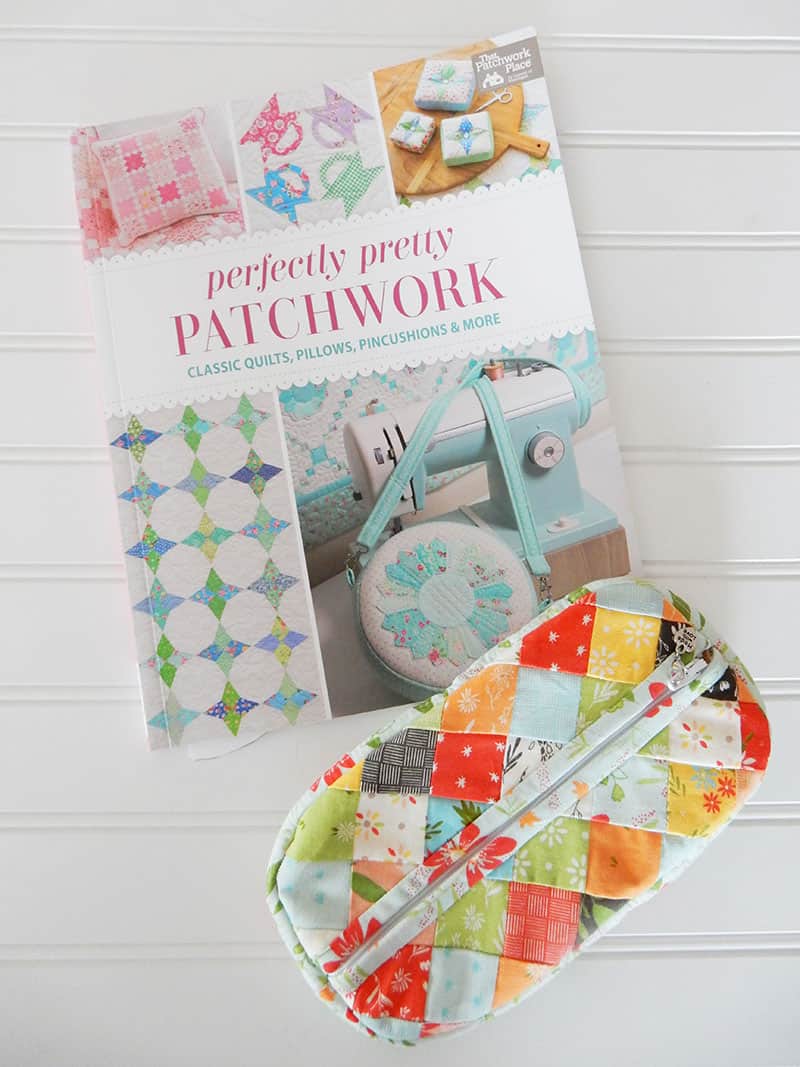 I hope you enjoyed my review of this patchwork pouch in Summer Sweet fabrics. I had a ton of fun making it and love that there are so many more great projects included in the book.
Happy quilting, and thanks so much for stopping by!