Hello and happy Saturday and happy February! Welcome to this week's Saturday Seven Inspiration for Quilters 114. My Saturday Seven posts are a smorgasbord of fun things for quilters: find patterns, notions, recipes, good reads and more!
I just returned home from teaching at a fun quilt retreat for the past few days that was held in beautiful Cedar City, Utah. The Cedar Chest Quilt Guild there does a fabulous job at hosting their retreat each year, and this is my second year participating. I love that there are women from all over the United States in attendance–some come with friends and family and others come alone in order to take classes and be inspired. I absolutely loved visiting with the women in my classes and the others in attendance–it's just so inspiring to see the joy that quilting brings into the lives of so many.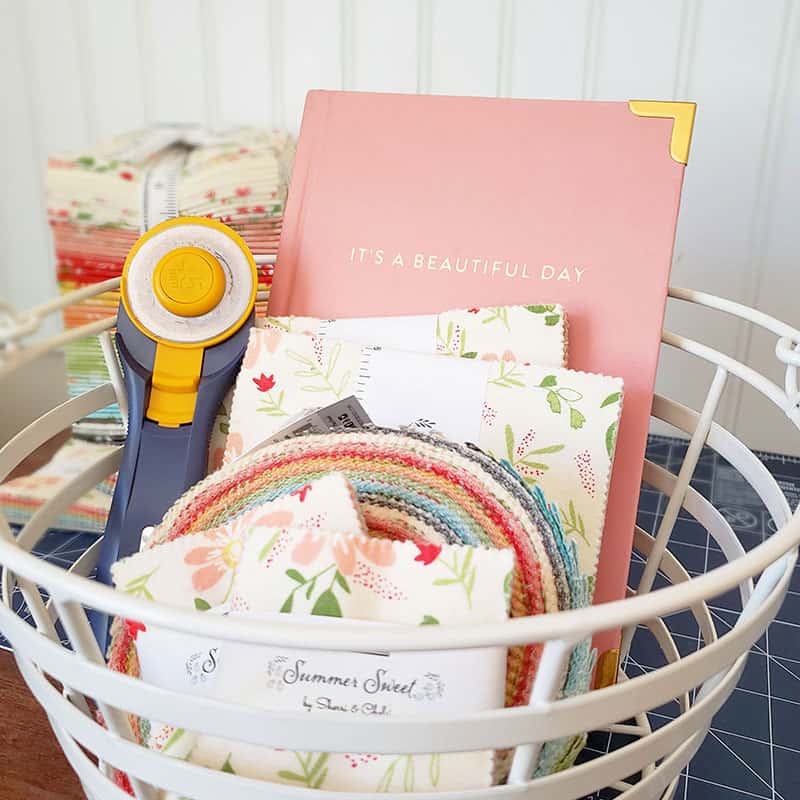 Saturday Seven 114
1. Bookshelf
As I mentioned above, I just returned home from a quilt retreat where I saw so many cute things. So this week's books are small project collections with lots of projects to make. I love everything this designer makes…she has a recent book with small projects and accessories to make here. I also think this book (by another designer whose projects I adore) had lots of great projects.
2. Feed Your Spirit
I loved this article titled "How Much Does Love Cost?" which is full of no-cost ways to show people you care. Adding some of these ideas into your routine will definitely feed your spirit! And this article has lots of thoughts on different types of wellness we need in our lives.
3. Good Eats
Since I just returned home from some very wintery temperatures, this Creamy Chicken Casserole and this Old Fashioned Beef Stroganoff are calling my name! And these French Dip Sliders look like a fun meal for your Super Bowl Festivities. Finally, Valentines Day is just around the corner, so I'm also planning on trying these Strawberries and Cream Buttermilk Waffles.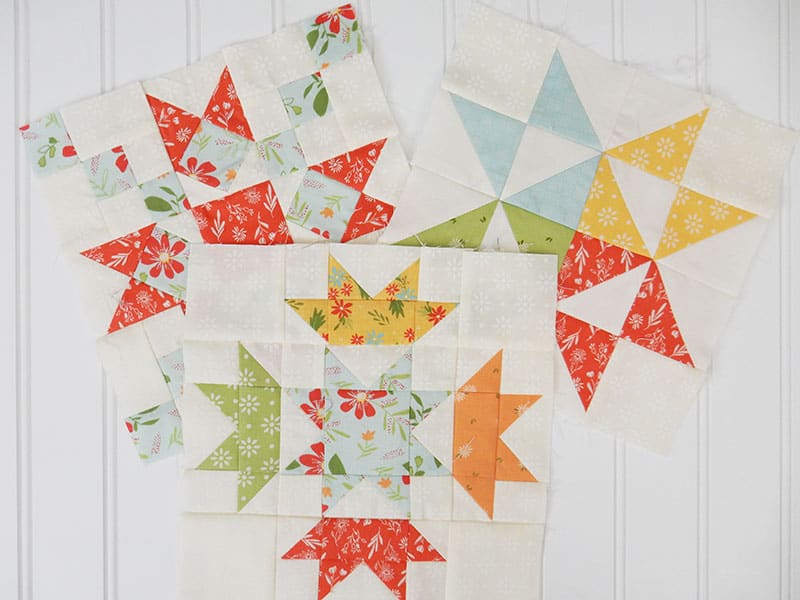 4. Quilt & Sew
Here is a cute Patchwork Drawstring Bag Tutorial made with 5″ squares. It's a nice size for traveling, or for anything you need to store around the house. And here is a tutorial for some cute fabric nesting trays that go together quickly!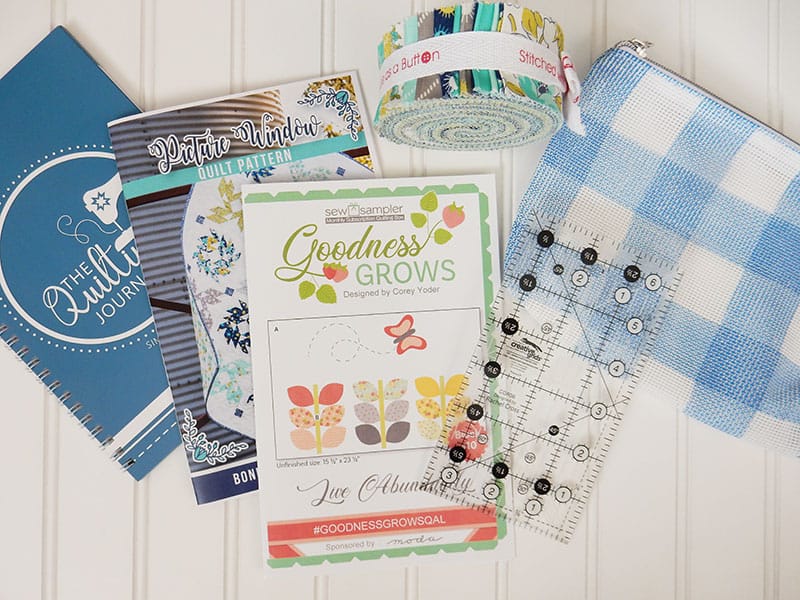 5. January Sew Sampler Box
Here is what's included…so many fun things:
6. Organization & More
I decided to put the next two articles in this category because I really feel like routines and systems are one of the biggest keys to staying organized. I loved this post on "The Benefits of a Weekend Routine" and also loved "How to Create a Happy Morning Routine." And this article on "10 Things Minimalists Don't Do" which has lots of food for thought even if you don't consider yourself a "minimalist." Finally, I wasn't quite sure which category to put this one in…but I loved this DIY Craft Room Island!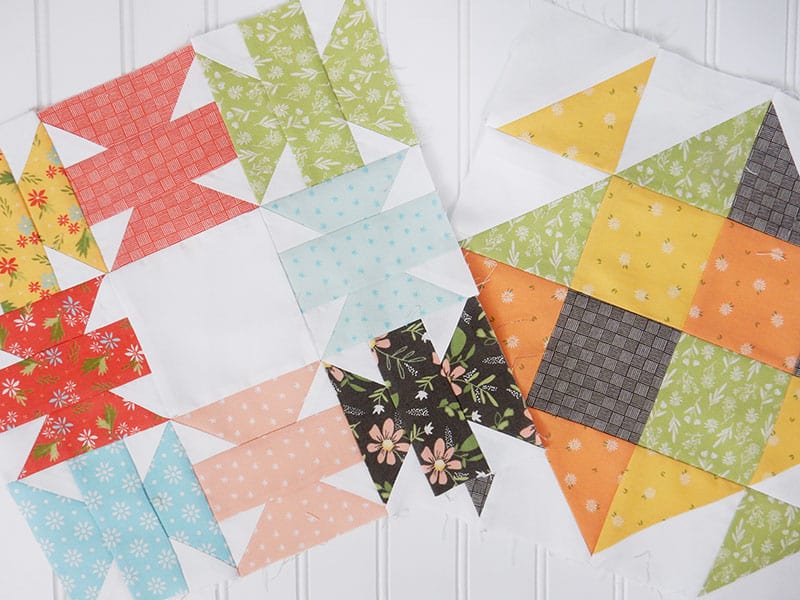 7. This Week on the Blog
This week on the blog I shared a fun "at home" post and blocks for two of the quilt alongs I'm participating in now.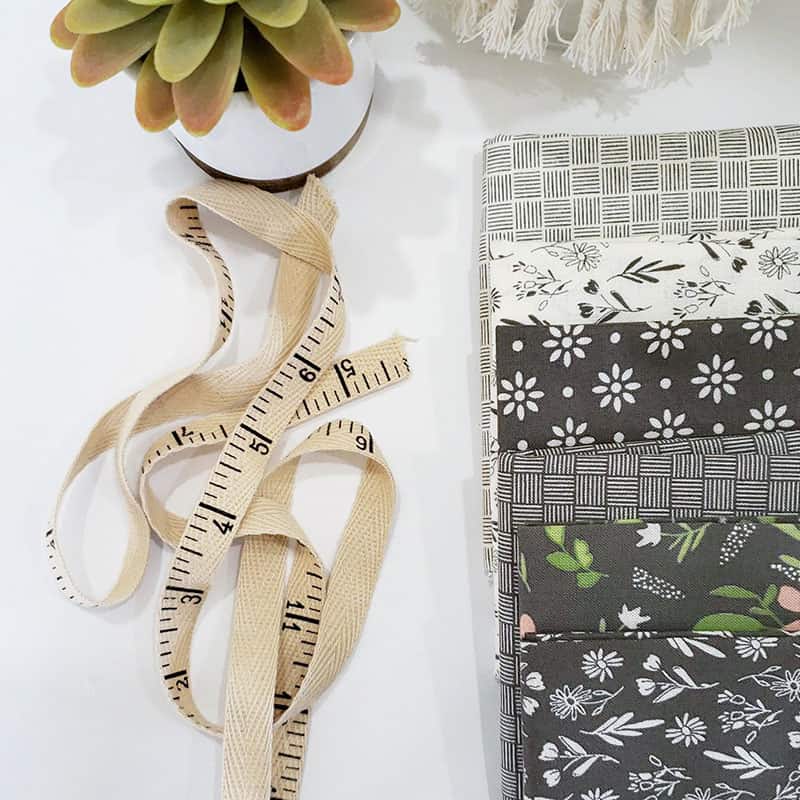 Thanks so much for stopping by to read this week's Saturday Seven 114 inspiration for quilters post. You can find more inspiration from all of the previous posts in this series here. Thanks so much for stopping by and happy quilting!