The Saturday Seven Inspiration for Quilters 112 is a smorgasbord of fun things for quilters: find patterns, notions, recipes, good reads and more!
Saturday Seven 112 | Inspiration for Quilters
1. Good Eats
Here is a super quick and easy meal with just 3 ingredients. Perfect for a busy night. I also loved this Meal Prep Chicken – 3 Ways. One more chicken recipe–Quick Chicken Taquitos. And these Best Homemade Sloppy Joes look like a filling winter meal, too. This Cheesy Garlic Bread looks amazing (scroll down, it's the final recipe). And if you have a sweet tooth, then you'll definitely want to try this yummy Carmelitas recipe.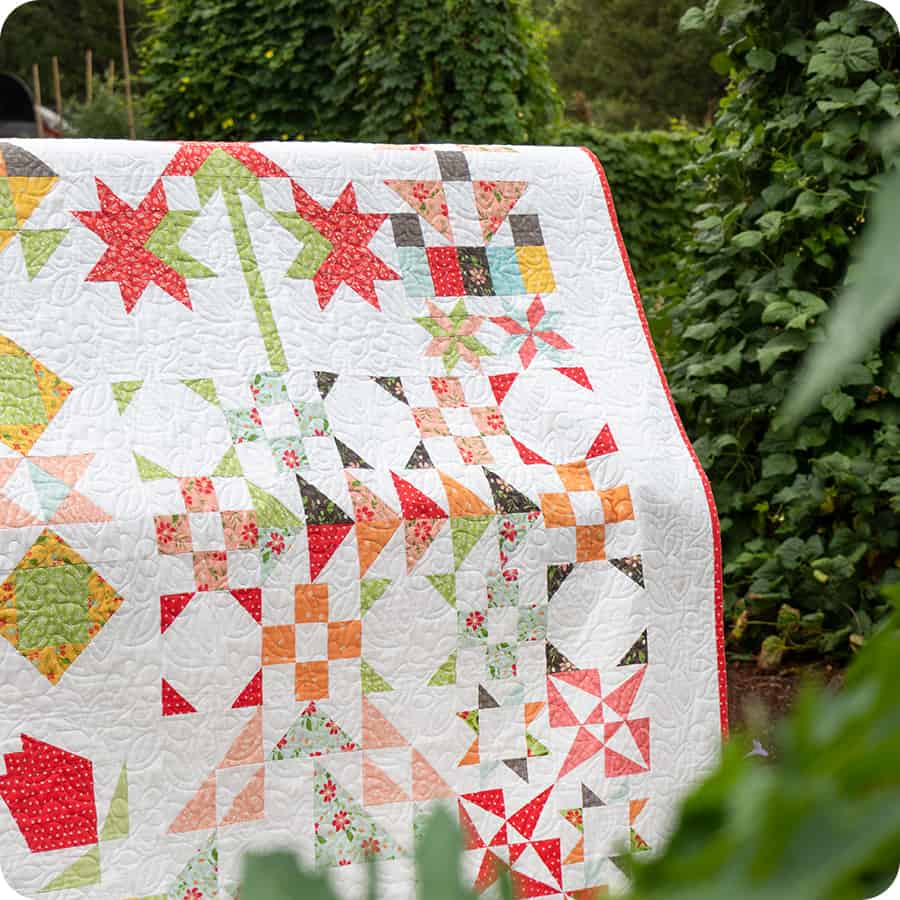 2. Quilt & Sew
This is an interesting article about how the Singer Sewing Machine changed the world–read it here. And this scrappy pot holder tutorial features Christmas fabrics, but really you could use any types of fabric. This is such a fun time of year to refresh kitchen linens! Get the tutorial here. And finally, here is great printable for creating fabric swatch cards. They are a great size, and you can print them on cardstock to make them really sturdy. And the Bloomtopia Fabric Requirements are available now here. This is perfect if you're using your own fabrics or scraps. But remember the Bloomtopia Quilt Kit and backing set are both available and shipping now .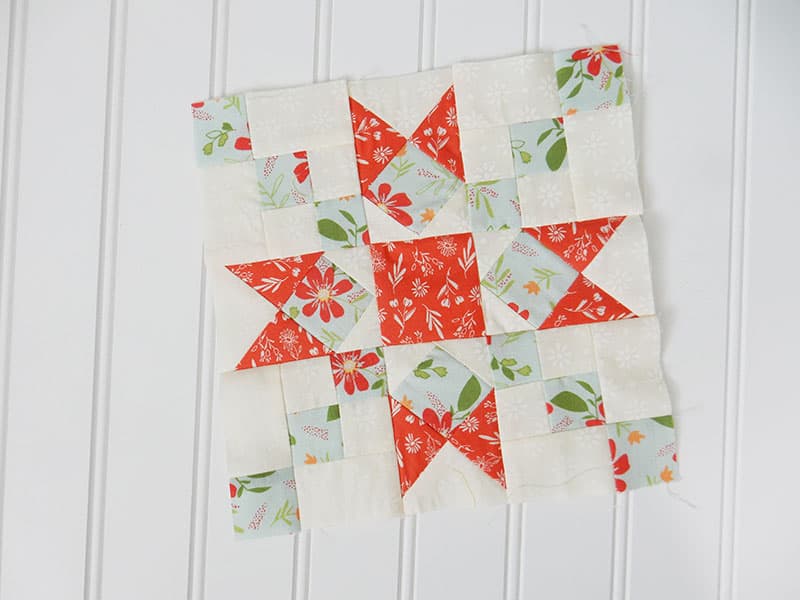 3. Bookshelf
I've had lots of pattern designing going on this week along with preparing for some really big projects that are just around the corner (more soon)! So my reading time has been a little diminished. But I am really loving this book which has chapters that read kind of like essays and have been really inspirational. If you haven't read this book, now is a perfect time to read it as well. I read it once a year.
4. Household
I loved this "Kitchen Organization Q&A with Neat Method." Some great questions, answers, and ideas here. This article on "20 Tiny Changes You Can Make to Make Life Simpler" was also really good. And this article on "How to Declutter the Bathroom" has some great tips and ideas. Finally, I thought this article on "kakeibo" was very interesting. I had never heard of it before until reading!
5. Feed Your Spirit
As quilters we are constantly creating beautiful things, but sometimes our creative spirit seems to "lag" a little. So, I really enjoyed this article on "7 Ways to Up Your Creativity this Year." Habit tracking is spoken of frequently these days as being a key to developing new habits. Read this article on "How Habit Tracking Changed My Life" here.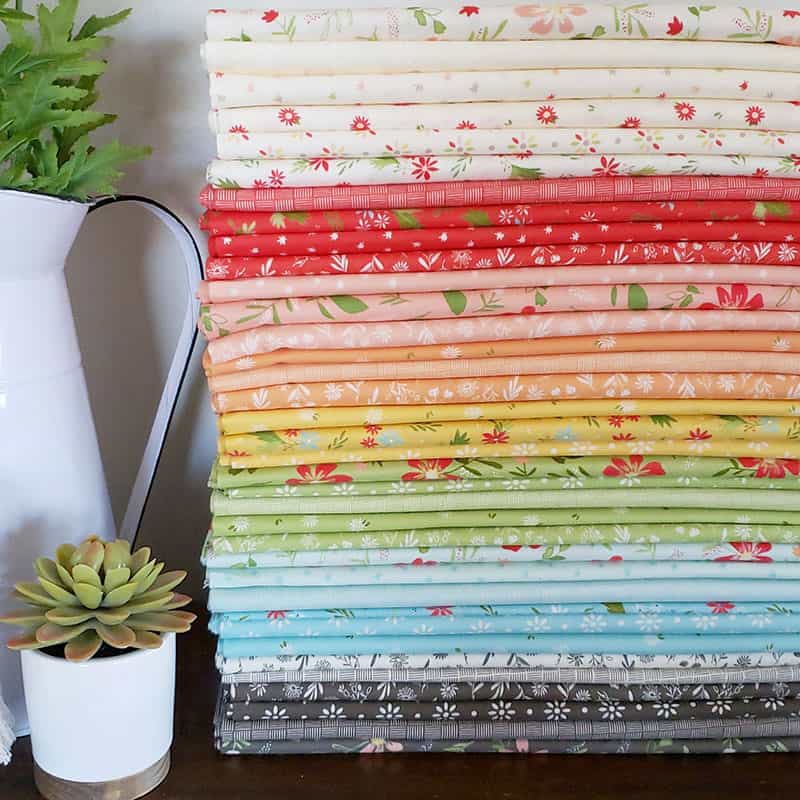 6. Organization & Productivity
I've been staying pretty focused since the new year rolled around. Most days I'm sticking to my list and really feeling great. That's a good thing, and I hope I can continue because we've got some busy months ahead 🙂 I'll share more about that next week! Sometimes I think we are simply so distracted that it's difficult to get things done. I loved this article: "Beyond Distracted: Tips to Focus in a Chaotic World." I also love this post on "How to Have More Focused Hours in Your Day." And if you're already done with New Year's Resolutions, how about a "20 for 20" list? I'm thinking of doing a personal and a quilting list. Finally, I loved this article with 5 Minute Tasks to Help Productivity. There is a great printable as well that you can customize. Read it here.
7. This Week on the Blog
Thanks so much for reading this week's Saturday Seven 112. You can read all of the previous posts in this series here.