Hello, friends, and happy Wednesday! Today I'm sharing the Sampler Spree Quilt Along Week 7 blocks I've pieced using our Seashore Drive fabrics. I am so enjoying adding these fun fabrics to the mix and can't wait to start putting some of my blocks together into groups. I've also been working on some other small projects with this fabric that I'll be sharing soon. And, I have some shop updates to let you know about at the end of the post.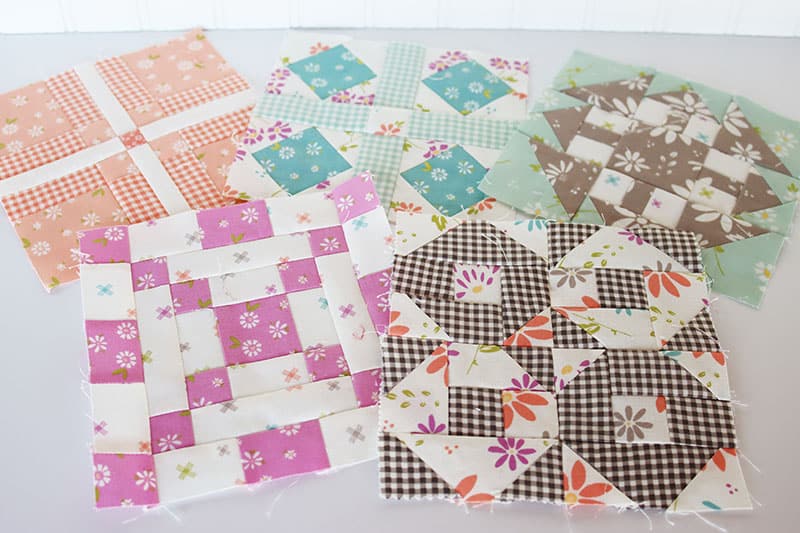 Sampler Spree Quilt Along Week 7
Week 7 Blocks
Gift Box, Block 26 – No specialty tools required for this one…there are some very small pieces, though, so measure and sew carefully.
Economy, Block 27 – I used the Mini Simple Folded Corners Ruler for all of the folded corner triangles on this one.
Prayer Meeting, Block 28 – I used the Bloc-Loc Flying Geese Trim Tool for the tiny flying geese in this block (purchase the finished size, not the unfinished size).
Grandma's Square, Block 29 – Once again, no tools needed for this block. But the patchwork is fairly small, so measuring, cutting, sewing, and ironing carefully is a must.
Donuts, Block 30 – This one was put together a little differently–but so fun! And once again I did use the Mini Simple Folded Corners Ruler for this.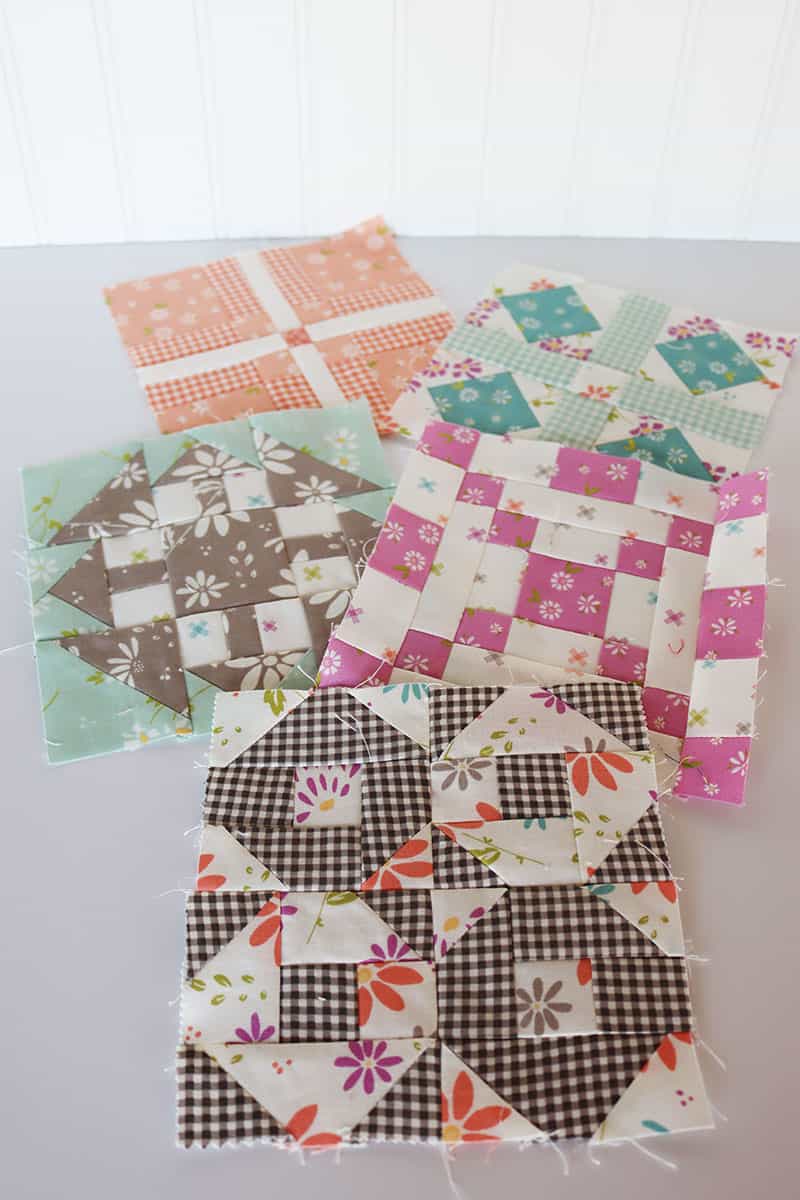 Sampler Spree Quilt Along Links
Seashore Drive Shop Update
The Summer Fun BOM paper patterns are arriving Friday…so I'll get all of the remaining Seashore Drive pattern orders shipped out by early next week. And, I've just added some Seashore Drive fabric pre-orders to the shop. Please note that these fabrics will not ship until January 2022. There are factory fat eighth and fat quarter bundle pre-orders along with hand-cut low-volume bundle pre-orders. In addition, there are also hand-cut half-yard bundle reservations available for the entire collection. If you're purchasing a pre-order, please don't combine it with any current items (it just makes it so much easier on this end). And, the Seashore Drive Project Package Reservations are coming this weekend. Finally…I have a couple of 9-Patch Square Dance Quilt Kits in Happy Days available now here (but you will need the April 2021 issue of American Patchwork & Quilting for the pattern).
Happy quilting, and thanks so much for stopping by!