Hello, friends, and happy Thursday! Today I'm sharing the Quilting Life July Favorites 2021 along with a little bit of what's been going on in my life lately. This month has really flown by, and while I was super crazy busy at the beginning of the month, the last couple of weeks have truly felt like summer. I have quite a few things to share today that I haven't been able to post as of yet, too!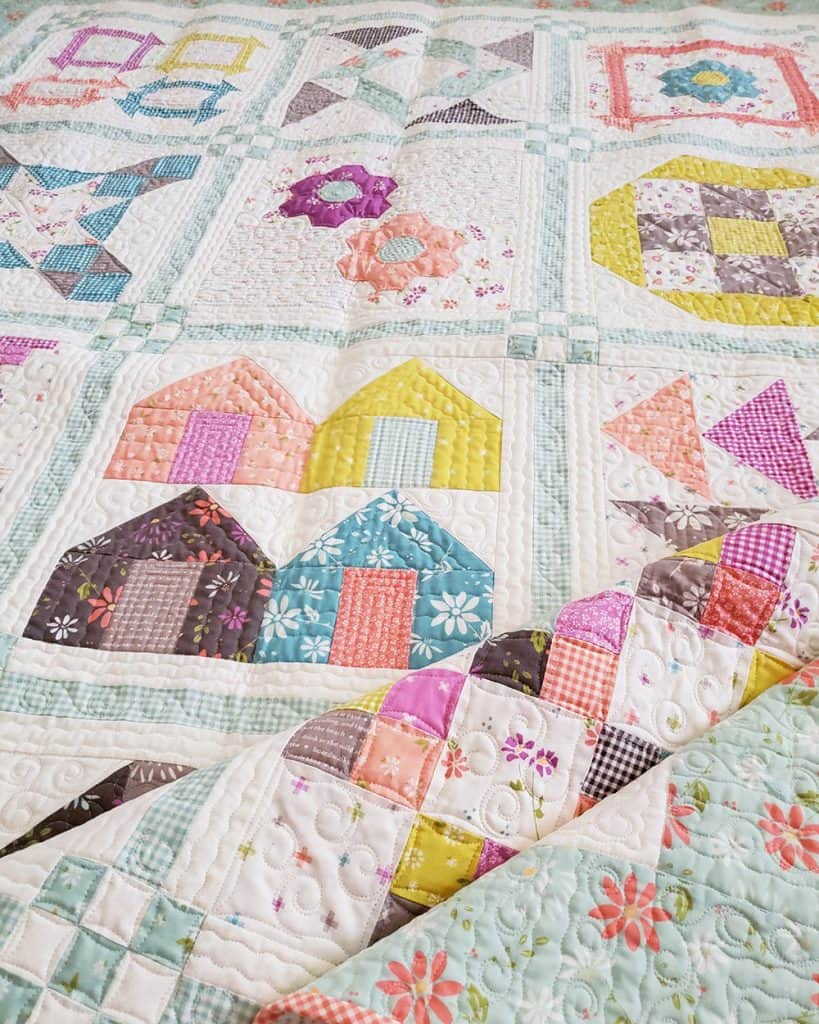 Quilting Life July Favorites 2021
Top Posts
First up are the top posts from July. I posted quite a bit this month since we were sharing the Seashore Drive Fabrics and all of the new quilts. I actually had some things to post this month that I didn't have time to get to because it's been that busy. But I have them planned for August…so soon! Here are the top five posts according to pageviews:
Made
July was pretty much a whirlwind of sewing. And now you've seen everything I made this month that can be shown now. I will have some other fun things to share in August that were actually made in July, though. And all four of the new quilts were either sewn or bound in July. (And they are at the introductory 20% off for just a couple more days if you're looking to get one or more of the patterns:
Read, Watched, Listened
I planned to get more reading done in July than I actually did. But my favorite has to be this book on rest: Rest, Refocus, Recharge: A Guide for Optimizing Your Life. I've really learned a lot from this author I first heard on a podcast in June and appreciate all of the insights and examples in the book. Hopefully I'll have several books to share in August 🙂 I also watched quite a bit of random television in July (while binding quilts). That's probably why I didn't get as much reading in!
A Little Travel
We got to take a lovely trip to Southern California last week. We have a son who lives in LA County, and so we make it a point to head down to visit at least every six weeks or so. When he was in college he lived in Orange County and we stayed in a completely different area. So we've enjoyed getting to see some of the areas further north recently since he now lives and works and hour or so away from his college home. I loved our visit to the Getty Villa Museum and also being able to drive along the Malibu shoreline. Of course we had lots of yummy food on the trip as well.
At Home
I've enjoyed July at home this year, too. Last year we didn't receive any of our typical summer monsoon moisture. But this year has been wonderful. While we've had some crazy heat and will probably have more–we've also been blessed with a bit of rain. I actually love when the humidity moves in since it is so rare here. Along with the terrific rain we've enjoyed beautiful skies that I'm truly grateful for.
Hope you are having a wonderful day. Thanks so much for stopping by to read the Quilting Life July Favorites 2021 post. Happy quilting!