Hello, friends, and happy Wednesday! Thank you so much for all of the kindness you've shown for the first two Seashore Drive quilts I've shared earlier this week. Today I'm super excited to share my Sampler Spree Quilt Along Week 6 blocks that have been pieced using our Seashore Drive fabrics. I'm so excited to be able to add this collection into the mix (and share it with you now).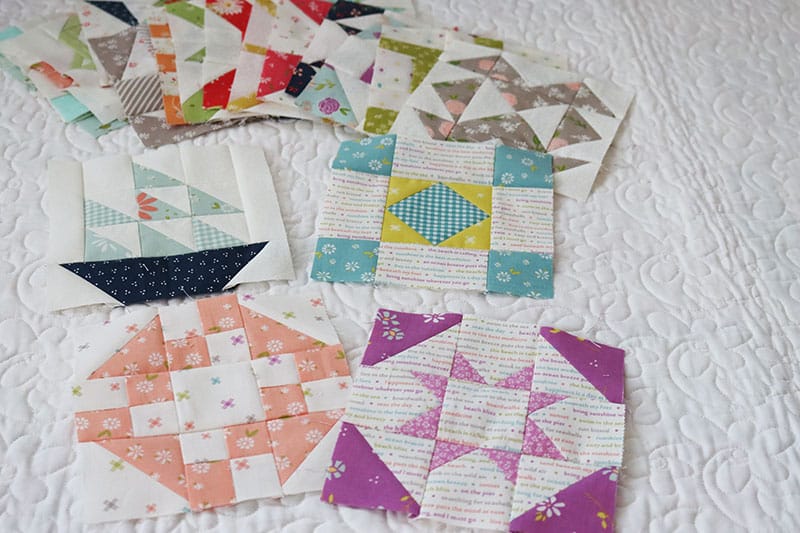 Sampler Spree Quilt Along
I knew I'd be sharing these blocks after we shared the Seashore Drive collection, so I chose some fun fabric combinations to share with these blocks. I'll probably mix them all up again beginning next week, but it was fun to make a few Seashore Drive-exclusive blocks.
Week 6 Blocks
Block 22, Dream Ship – a darling boat block. (I did use the navy dots from our Happy Days collection with this one). But the background and hst's are all from Seashore Drive. Use the Mini Simple Folded Corners Ruler on the boat bottom unit.
Block 23, New Album – I had so much fun combining our text print in multi-color along with two different blue prints (including the gingham) and the Citrine cross print. Once again, the Mini Simple Folded Corners Ruler was super helpful in putting the center section together.
Block 24, Prairie Queen – Another favorite low-volume from Seashore Drive stands as the background for this block. And the small flowers in coral print is one of my favorites.
Block 25, Dandy – Finally, I had to use the text print again with two different orchid prints. And once again, the Mini Simple Folded Corners Ruler was a real time-saver!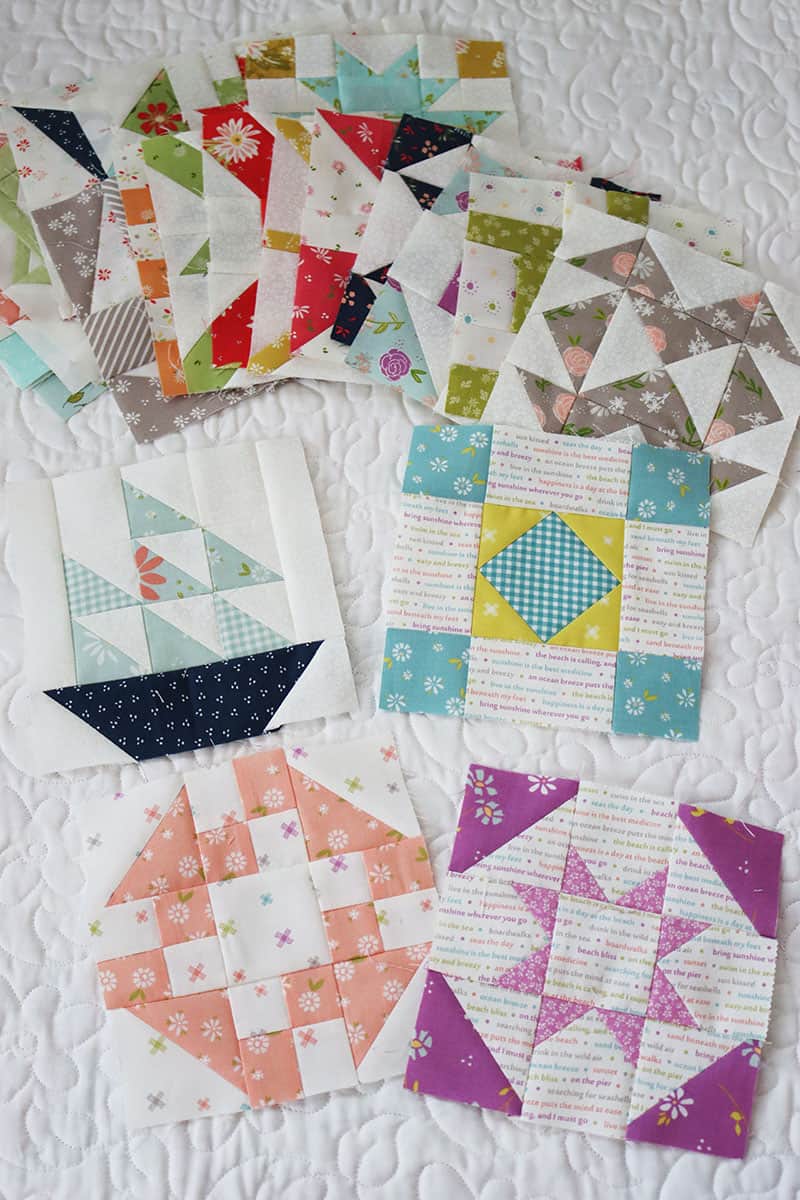 More Sampler Spree Quilt Along Links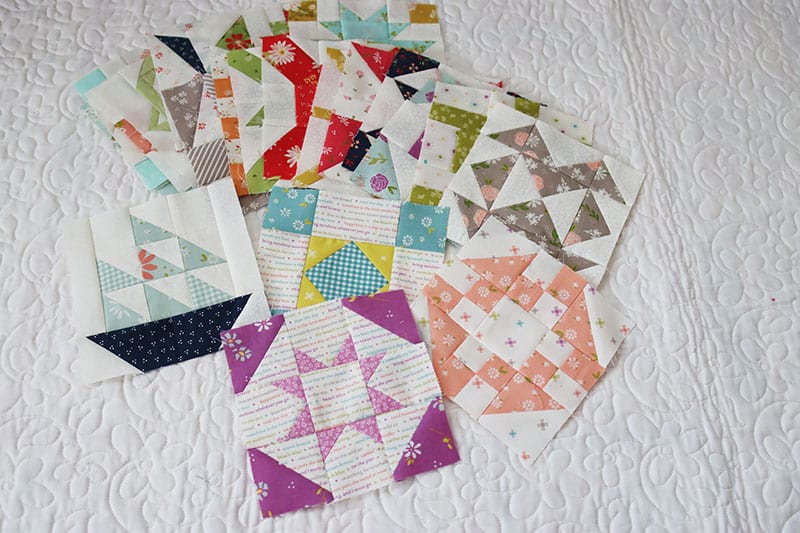 Coming Soon
Thanks so much for stopping by to read the Sampler Spree Quilt Along Week 6 post. I'll be back early tomorrow to share another one of the new quilts along with a video showing a couple of small projects I made using the block from the pattern.
Happy quilting!