Hello, friends, and happy Tuesday! Thank you so much for the kindness yesterday here and on YouTube about the new fabrics! The Seashore Drive collection will be shipping to shops in January 2022, but I'll have pre-order information here on the blog next week. Today I'm sharing my updated Dreamin' Quilt Pattern in Seashore Drive. I actually wrote this pattern a few years ago and have been wanting to make it in one of our collections and also update the directions and diagrams for some time now. I'm really happy with all of the additional information and diagrams that we've added to this pattern.
Dreamin' Quilt Pattern
The Dreamin' Quilt Pattern is a really nice-sized twin quilt that can be made with just one Jelly Roll along with sashing and borders. (I'm always amazed at what a nice sized quilt you can make with a Jelly Roll)! I used our tone on tone dots for the sashing and inner border for this pattern, but used the low-volum cross print for the setting triangles. I used the small floral in citrine for the binding since it picked up the touches of that color in the outer border.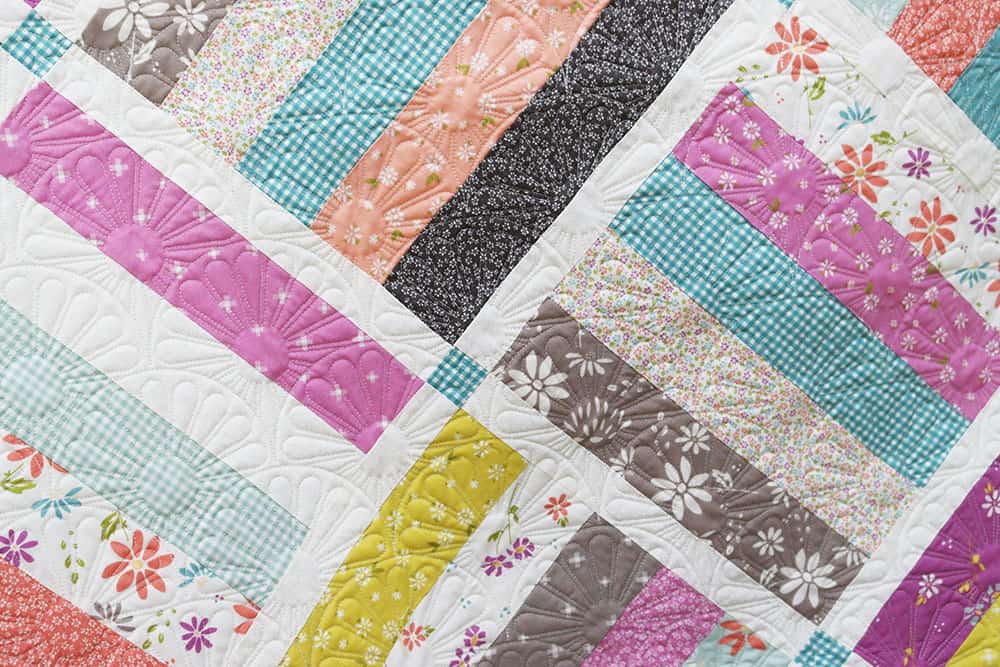 Dreamin' Quilt Details
First, I have to say that I love the quilting on this one! My friend Marion Bott who did the quilting sent me a few designs to choose from for this one. And I immediately picked this fun "Citrus Sun" design. I felt like it fit the collection perfectly. And I love it so much that I can't wait to use it again 🙂 Below are more specific details about this quilt:
The Dreamin' Quilt finishes at 73″ x 89″ making it a perfect XL Twin size and almost a full (you could easily add another border or two to make a full or queen size quilt.
The pattern uses just one Jelly Roll (at least 40 strips), but you'll need all of the strips. If your Jelly Roll doesn't have that amount you can easily add to it by picking up some fat quarters as needed.
This quilt is set on point, but the updated diagrams make it easy to see how it all fits together. And you can also watch my YouTube video on putting together an on-point quilt for more information.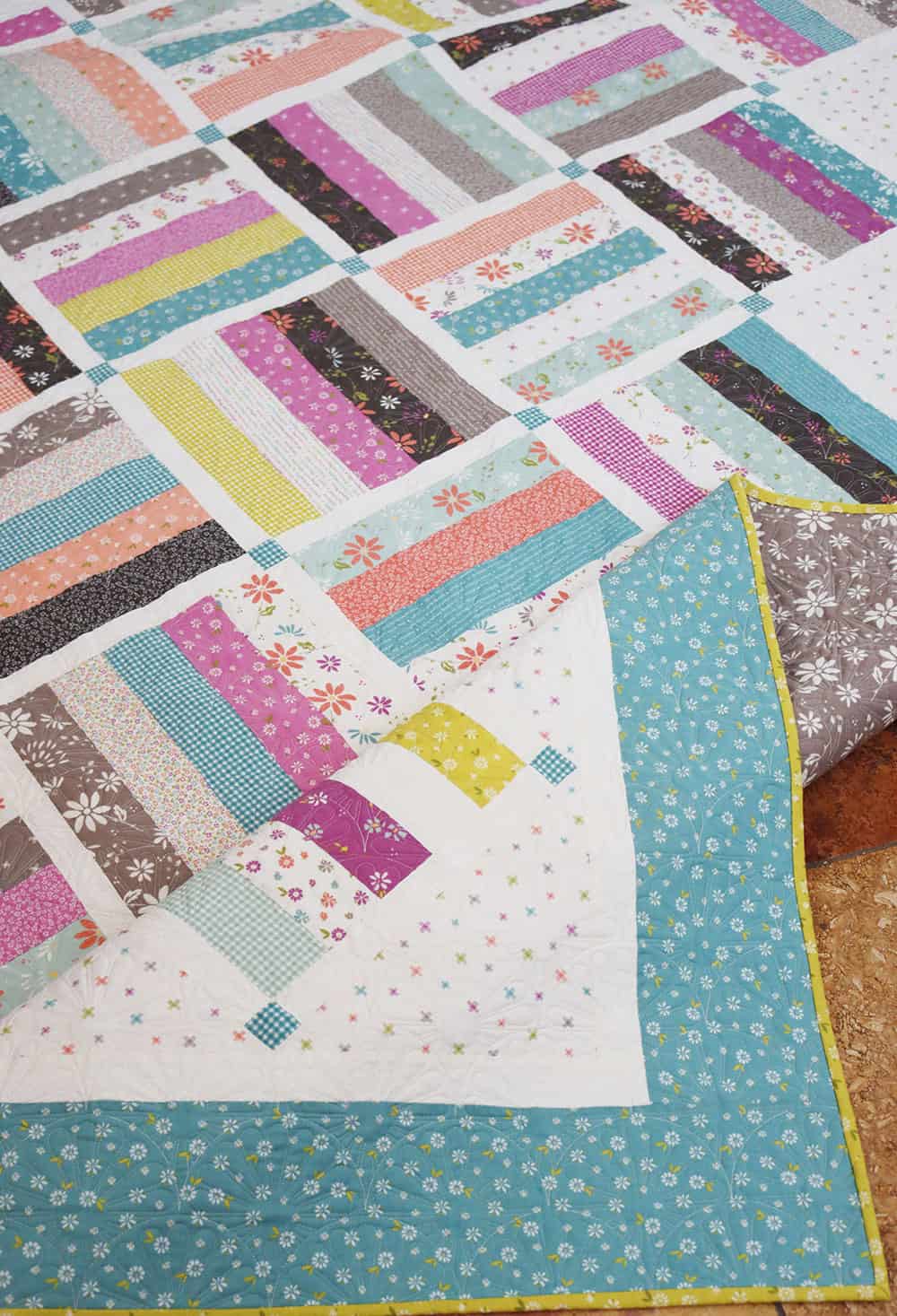 Dreamin' Pattern Links
Get the Dreamin' Quilt Pattern in Paper and PDF here. This pattern along with the other new release designs is on sale for 20% off through the end of the month.
Also note, Seashore Drive Fabrics will ship in January 2022, but I'll have pre-order information here on the blog next week.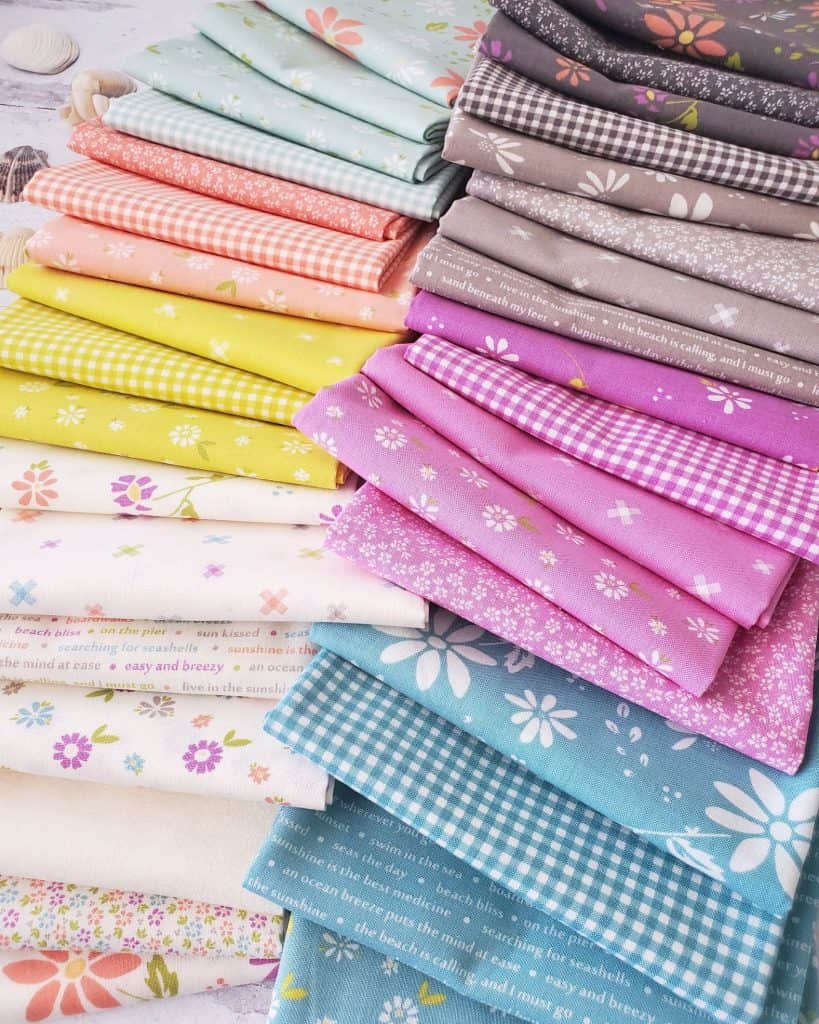 Dreamin' Video
You can watch the Dreamin' Video above to see the quilt up close and more "in person." Thanks so much for stopping by to read about the Dreamin' Quilt Pattern in Seashore Drive Fabrics today. Happy quilting!