Hello, friends, and happy Thursday! Today I'm stopping by to share another new quilt design featuring our Seashore Drive fabric collection which will ship in January 2022. (Pre-order information for the collection will be coming next week). Today's quilt is called Sand Castles, and it's a fat eighth or fat quarter friendly design with two different sizes included in the pattern. And…I couldn't stop sewing this block and also have a table topper and a table runner to share as well.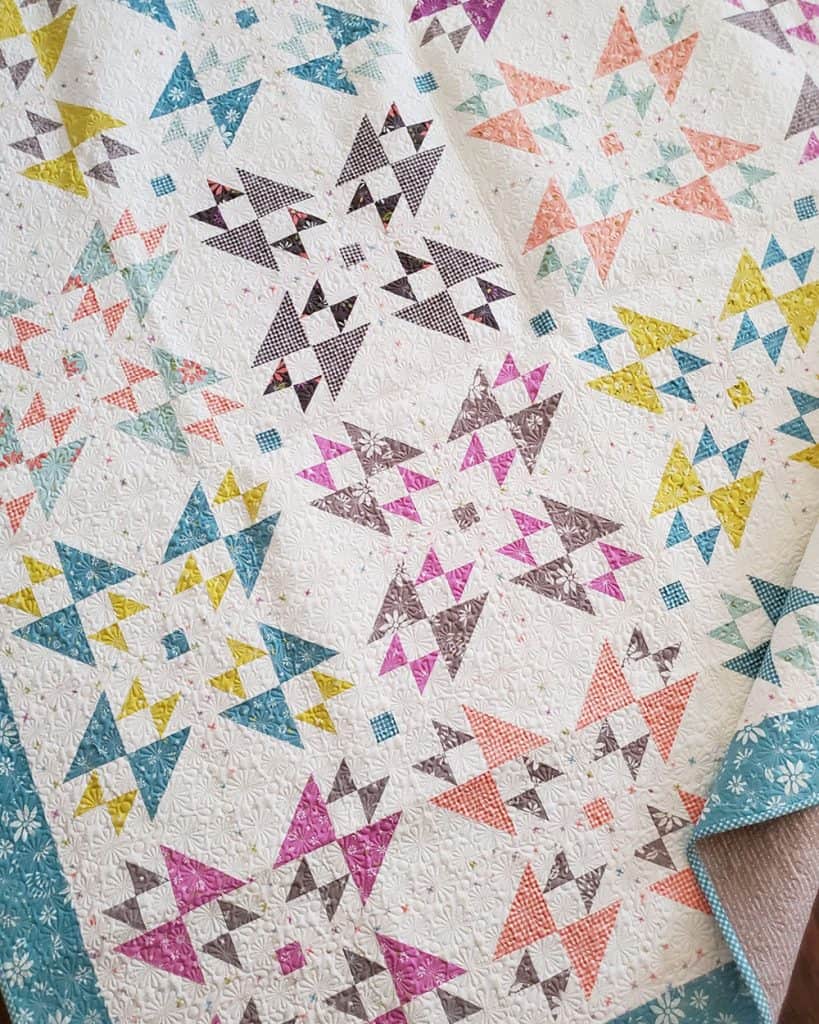 Sand Castles Quilt Pattern
While I was piecing the Sand Castles quilt I realized that it would be super easy to make a larger version using the Seashore Drive Fat Eighth Bundle I was sewing with. So we have two options available, a nice lap size along with a twin size version. And while the pattern is written for fat eighths, you can easily substitute half the number of fat quarters for this quilt and still have a really good mix of fabrics. I don't have detailed instructions for the topper and runner included with the pattern, but I do share more details about how I put those together in today's video.
Sand Castles Quilt Details
The Sand Castles Throw Quilt Measures at 64 ½″ x 64 ½
The Sand Castles Twin Quilt finishes at 78 ½″ x 78 ½″
I used the blue gingham on the bias for binding on my quilt…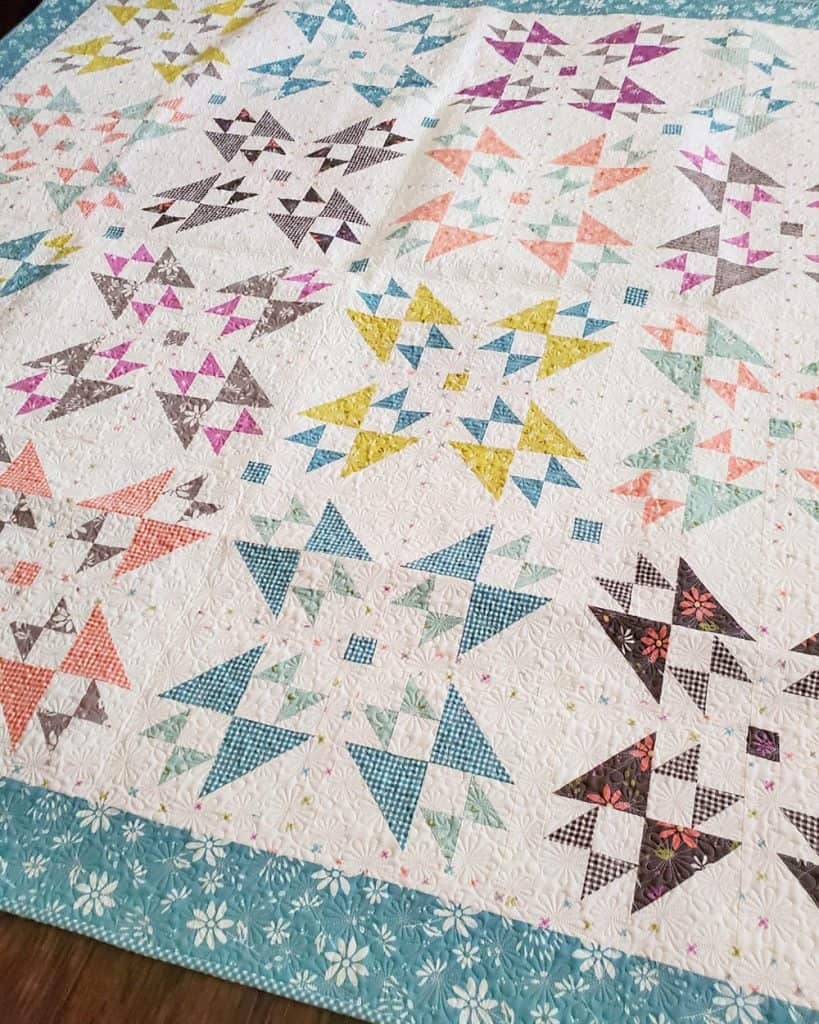 Sand Castles Pattern Links
Sand Castles Quilt Video
Watch the Sand Castles Quilt Video above, or go here to watch it on our YouTube channel. In the video I share an up-close look at the quilt and also talk about the table runner and table topper versions I made.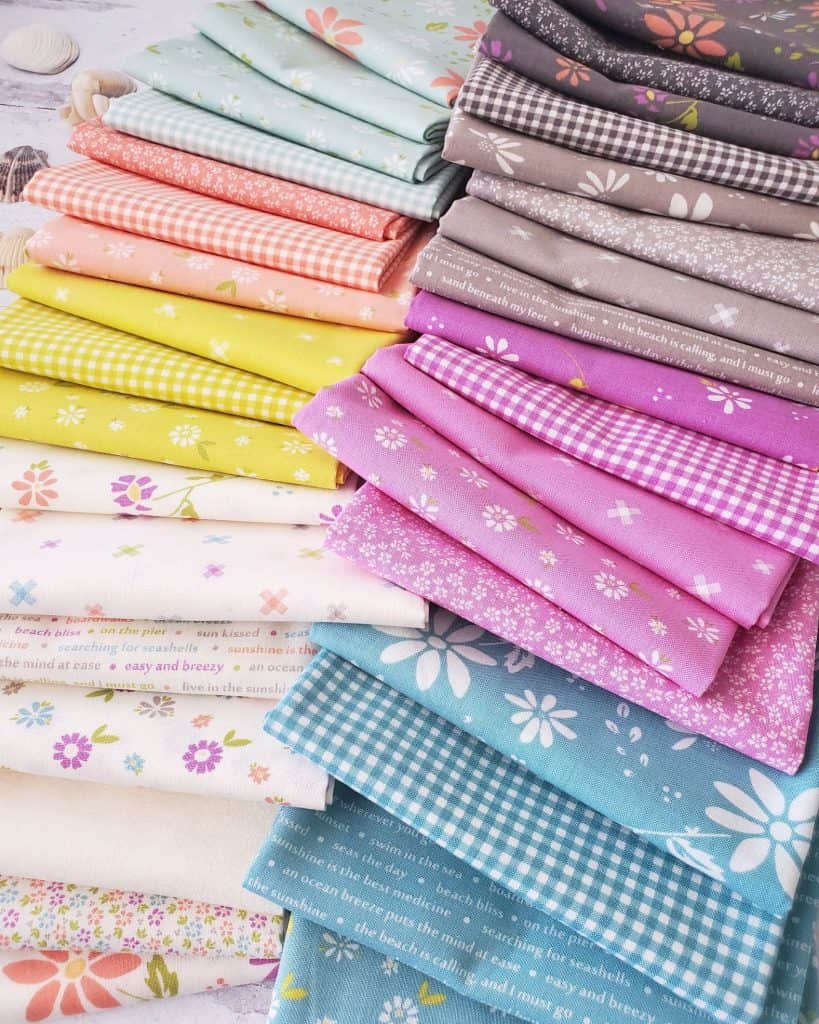 Thanks so much for all of the kindness about the new Seashore Drive fabrics…we have been so excited to finally share them. Thanks also for reading today's Sand Castles Quilt Pattern post. Happy quilting!