Hello and happy Wednesday! Today I'm sharing a recent quilting works in progress along with a great giveaway, a good sale, and more! First, I'll share a few sneak peeks of my most recent finish (it's off to be quilted today). I also have some fun photos to share of a recent photo shoot in my studio. And read to the end for the giveaway and sale information!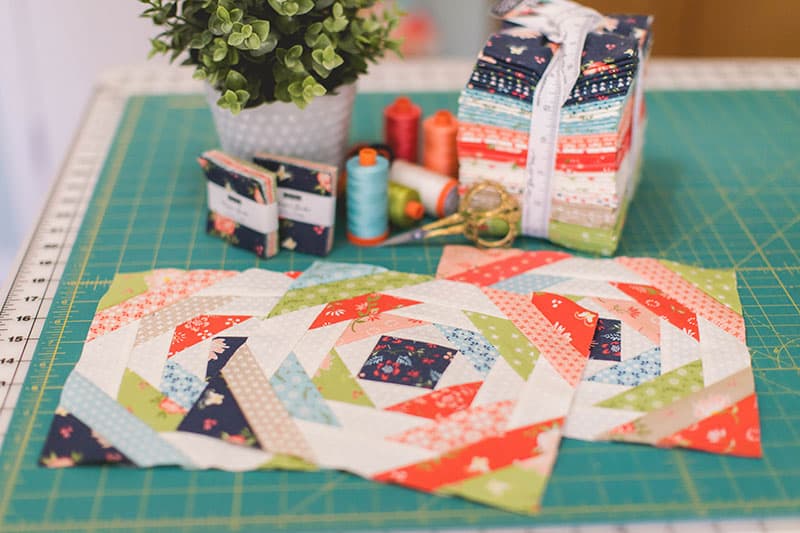 Recent Works in Progress
I actually just finished up a pretty good sized quilt (73″ x 93″) that I can't wait to share with you. It's a sampler quilt and is off to be quilted today. The pineapple blocks above are just one small section of the quilt which has a really fun variety of blocks. I'll share as soon as I can.
We also found out yesterday that sample yardage from our upcoming collection will be arriving a little sooner than we expected, so I've been finalizing my new pattern designs in anticipation of that. I'll also be taking my machine in to get serviced and cleaned and ready to start sewing again!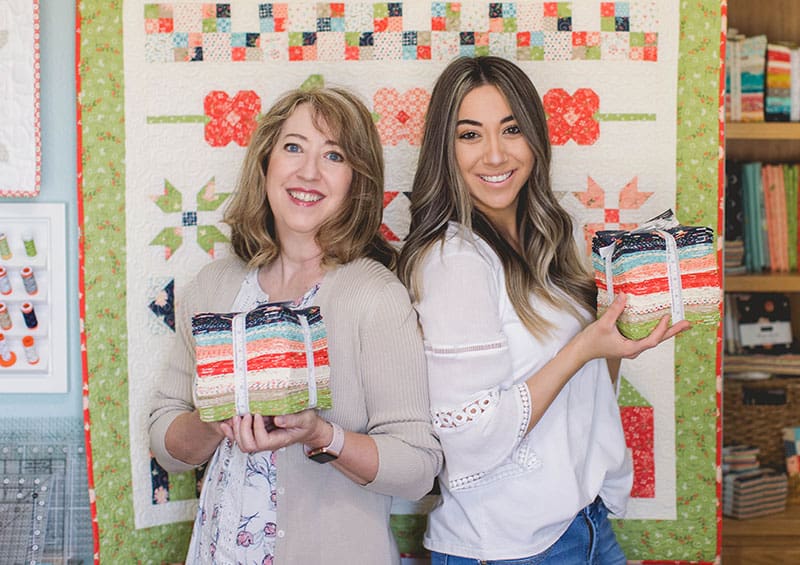 A Fun Photo Shoot
Another of my recent works in progress was a fun photo shoot Chelsi and I were able to have the other day. We haven't updated our pictures for our Moda Fabric bundles and precuts in about three years, so it was time to take some new photos. We were able to do them in my studio on a bright sunny day last week and had a lot of fun!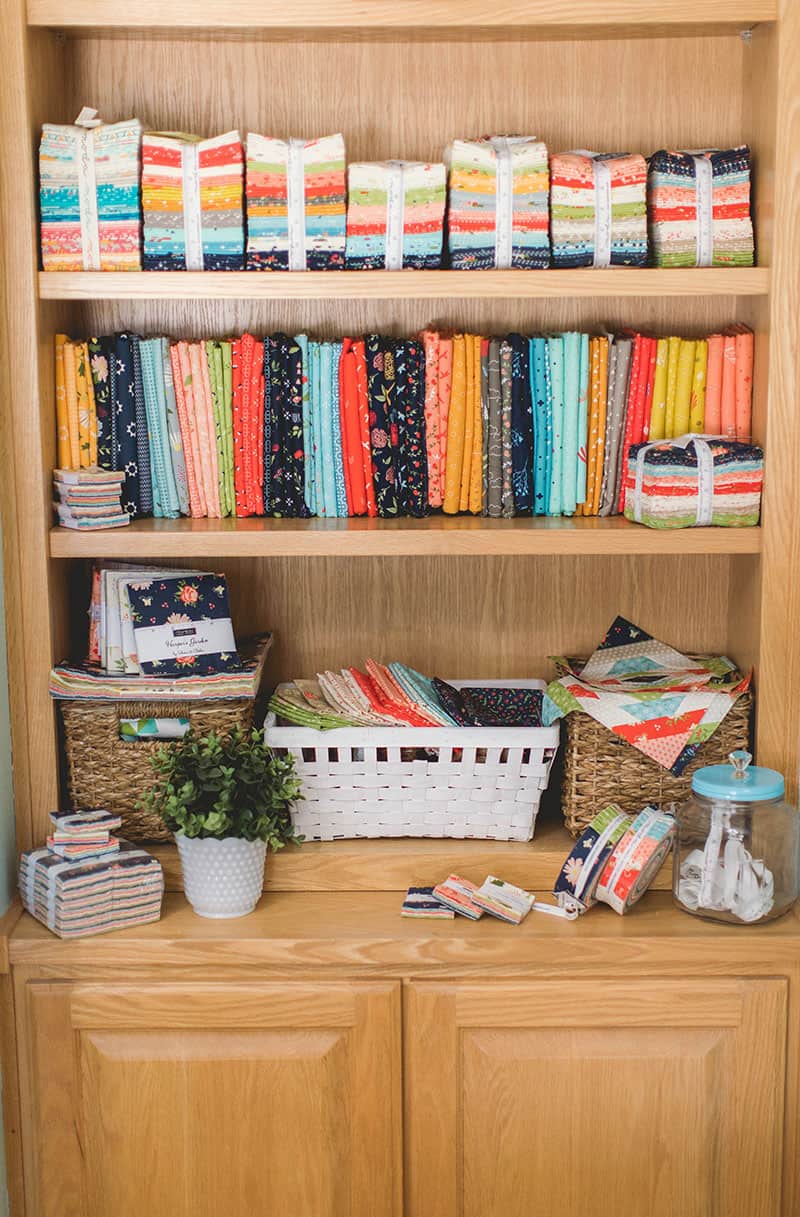 Chelsi did some rearranging in my sewing room before the photo shoot…and now I want to move even more things around. I'll probably keep switching things around for a few days.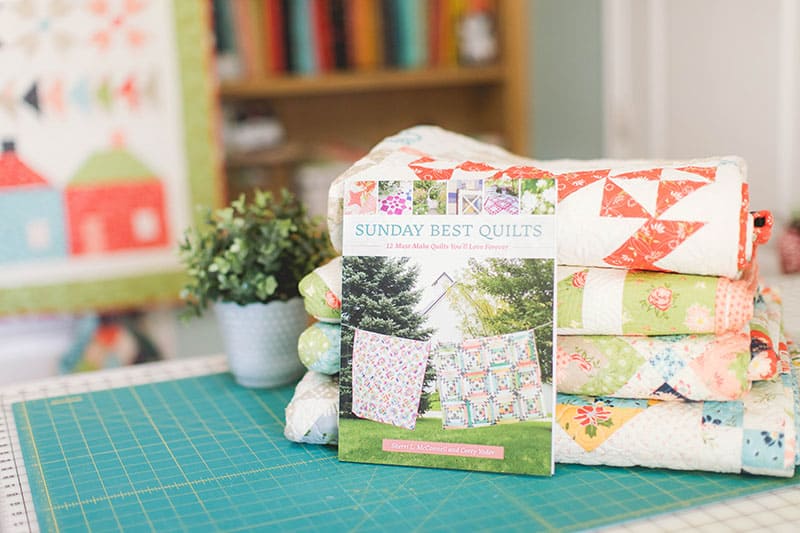 A Sunday Best Quilts Giveaway
Yesterday, Moda did a fun post on my Sunday Best Quilts book (co-authored with Corey Yoder). They have a giveaway for two e-book copies of Sunday Best Quilts along with fat eighth bundles of our Harper's Garden fabrics and Corey's Strawberry Jam collection. Enter here by midnight CST on June 13th. (Also, I still have autographed copies in my shop here that Corey and I signed at Quilt Market).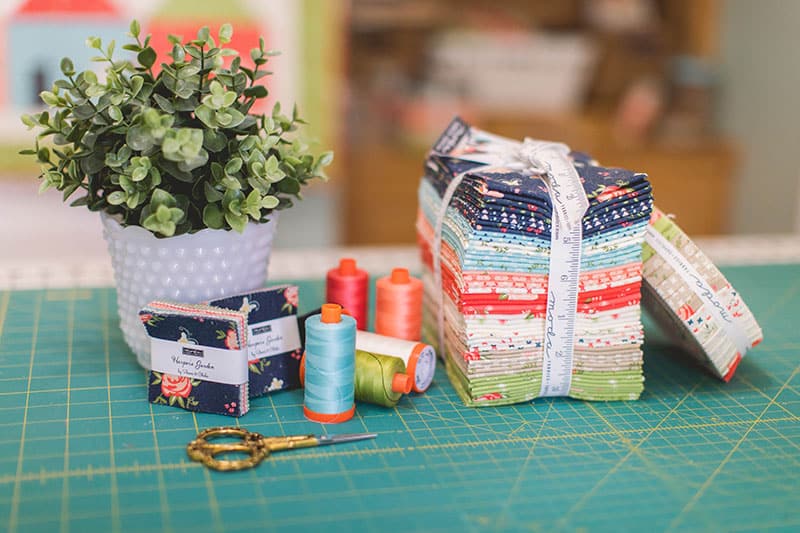 And a Big Fabric Sale
Did you know that Fat Quarter Shop is celebrating their birthday this week with a week-long birthday bash featuring different sale items each day? Find out all about the sale items by visiting Fat Quarter Shop.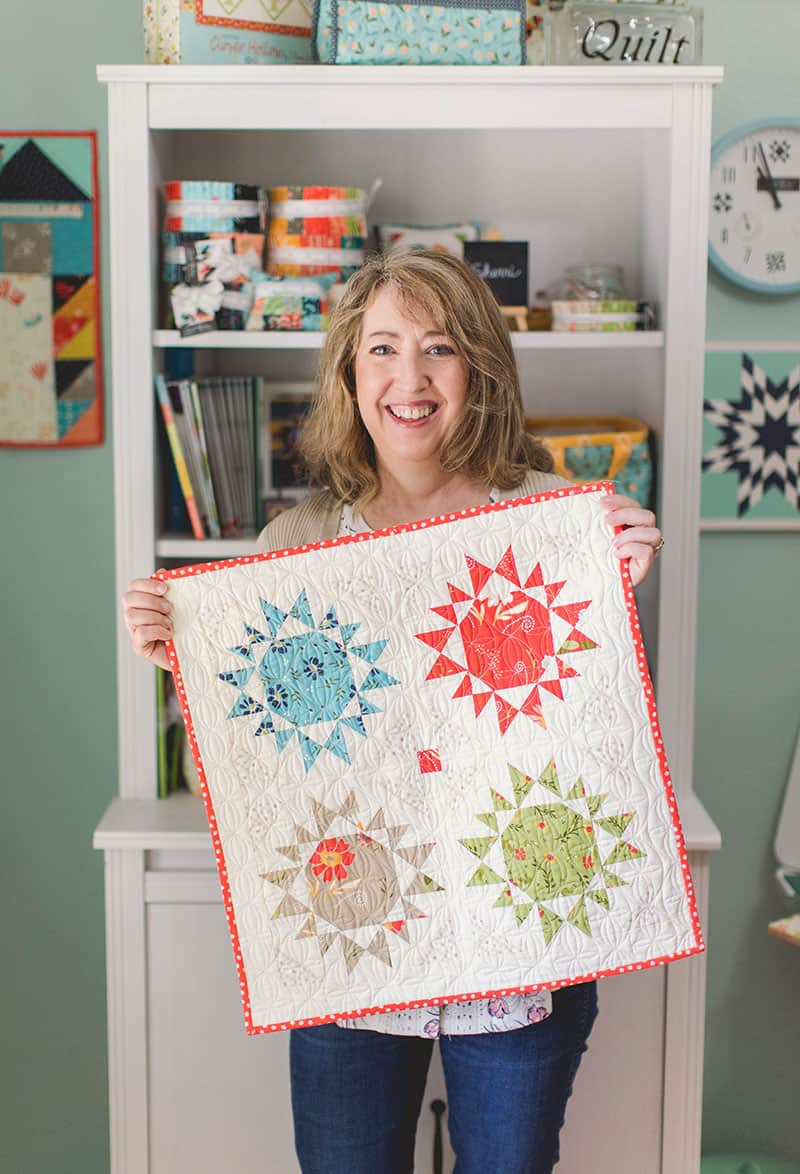 Thank You!
Thanks so much to everyone who reads and comments. I really appreciate your kindness–I do read every comment and try to respond to questions in a timely manner in the comments section. I hope to have more quilting works in progress to share soon, too…since I'm actually caught up with deadlines at the moment! Happy quilting…and thanks so much for stopping by!