Hello and happy Thursday! Today I'm sharing a tutorial and a video demonstration of how to make a pineapple quilt block using the Creative Grids Pineapple Trim Tool. This post isn't sponsored in any way; however, I love this ruler and this method for making this quilt block. This block isn't difficult, and it is made easier by using the ruler since you don't have to sew with fabrics on the bias. And in the video you can see how to make the block each step of the way!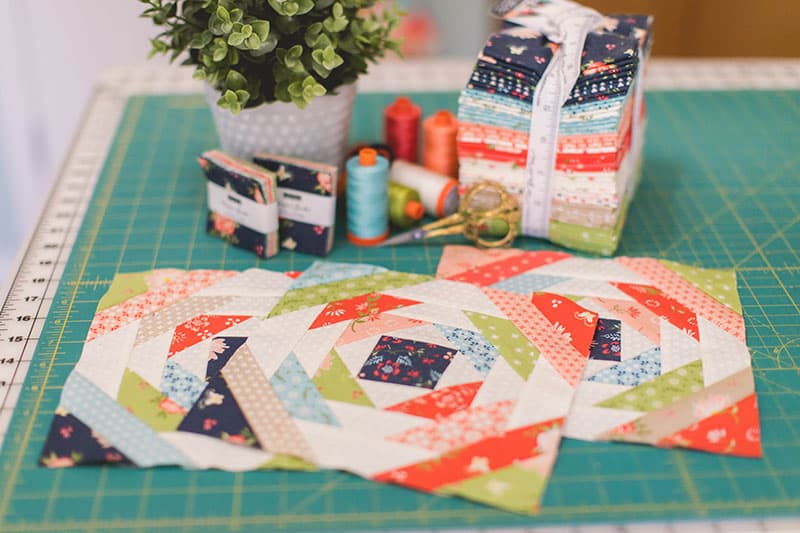 First, The Creative Grids Pineapple Trim Tool
Below are the details on the Creative Grids Pineapple Trim Tool Ruler I use in the video: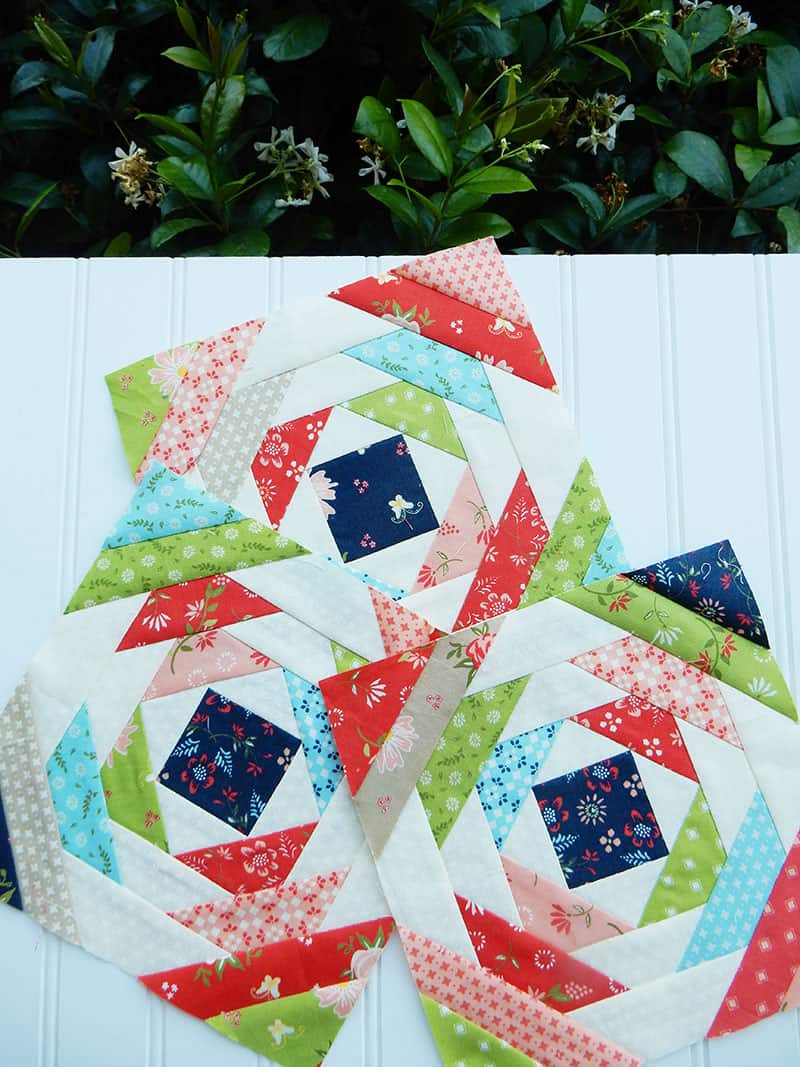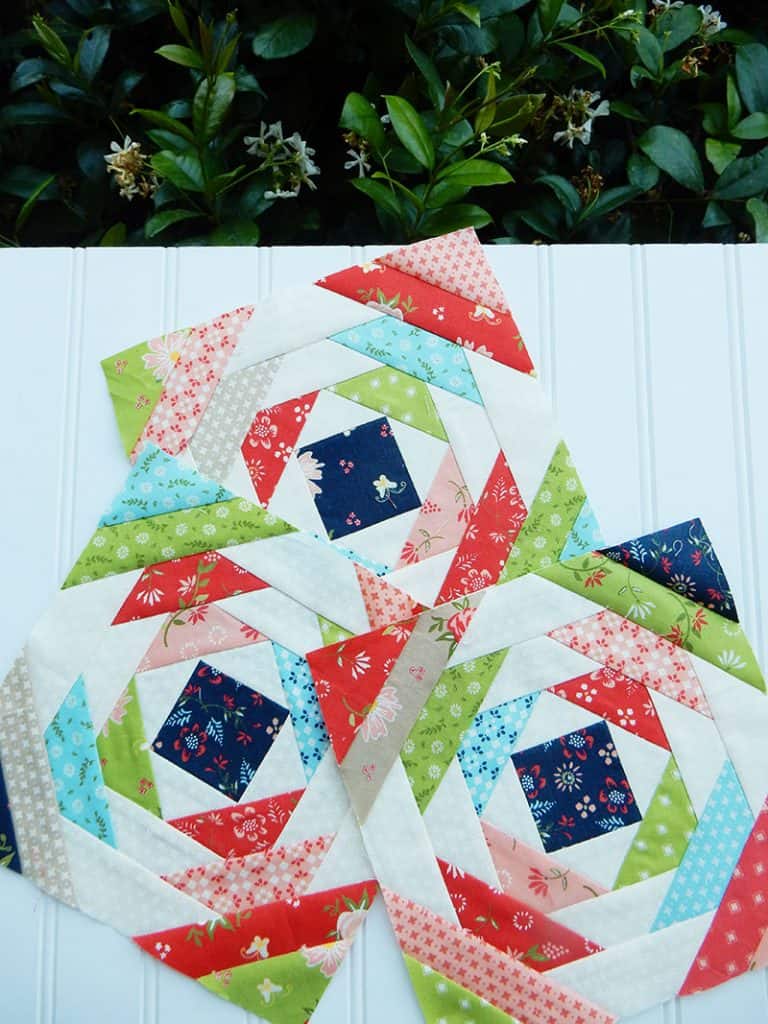 A Perfect Project for Scraps…
Pineapple quilt blocks are one of my favorite ways to use scraps. These blocks go together quickly if you have your scraps cut into strips before beginning. Then, you can make several blocks at one time and utilize chain piecing to make them go more quickly. I like to make about four blocks at a time.
Watch the Video Above to See How I Make My Pineapple Quilt Blocks
I think you'll enjoy the video above. In the video, I share each step of the process using this ruler, showing how to make all of the necessary trims to make the perfect pineapple block. While I demonstrate the 8″ x 8″ finished block, the ruler can also be used to make 6″and 10″ pineapple blocks.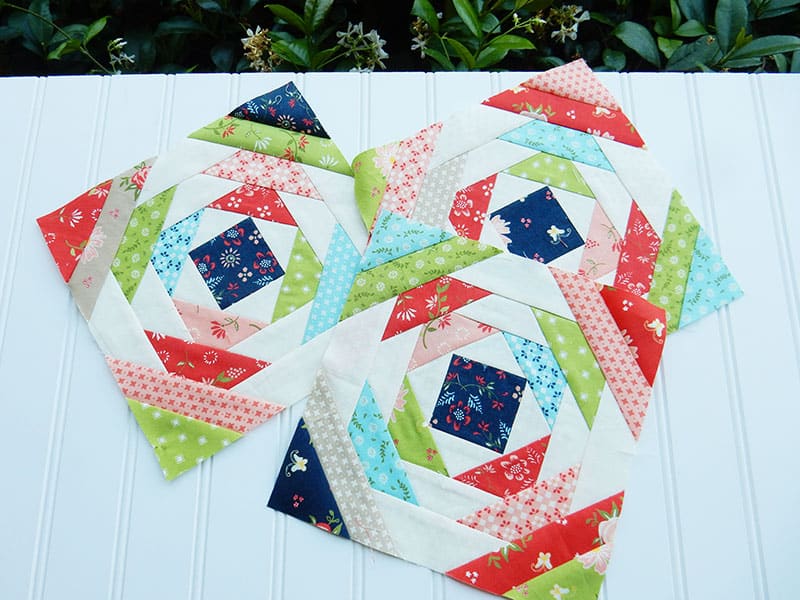 A Few More Thoughts
Pineapple quilt projects are one of those quilt projects that can easily be a work in long progress. I actually like having projects like this because they end up with a wide variety of scraps from my various quilts. It's fun to have those quilts that remind you of several other quilts and projects.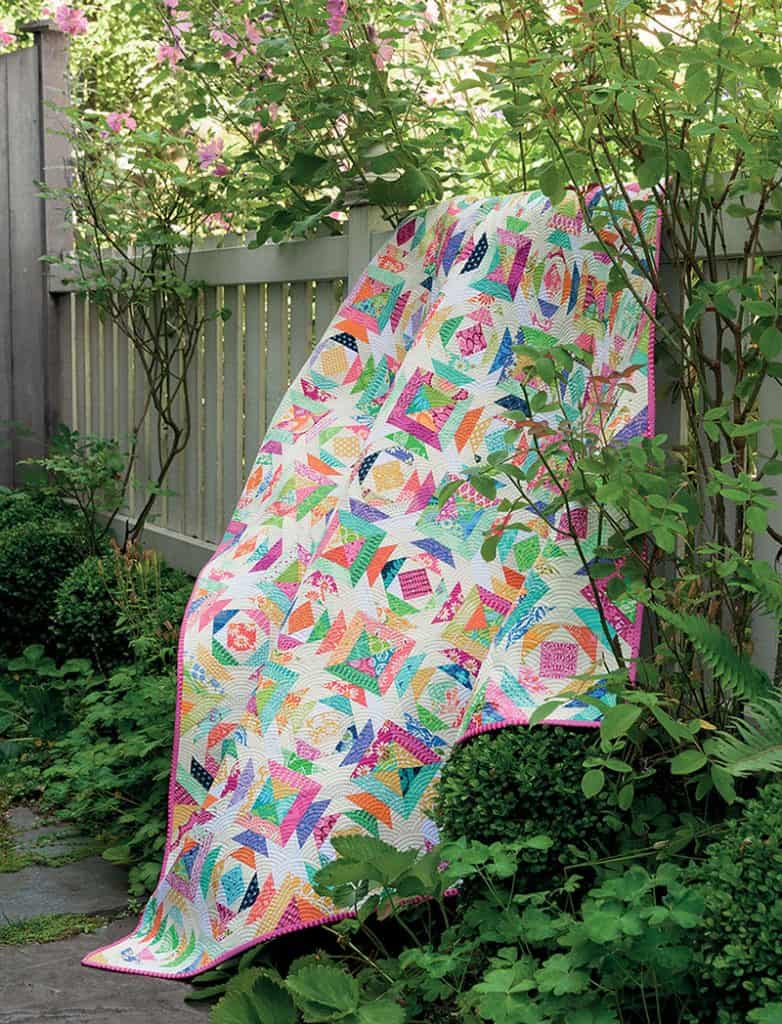 Another Creative Grids Ruler Tutorial
If you enjoyed learning how to use the Pineapple Trim Tool Ruler to make a pineapple quilt block, you might also enjoy my post where I share how to use the Creative Grids Log Cabin Trim Tool Ruler. You can find that post here.
Finally, thank you so much for all of the kind comments on yesterday's post! I really appreciate your kind words! Happy quilting, and thanks so much for stopping by!