Hello friends! Happy Monday! I was hoping to have this posted last week, but you know how it goes sometimes 🙂 Anyway, today I'm happy to share my Quilting Life Quilt Block of the Month | September 2019 blocks. And I was able to make them with our new Summer Sweet fabrics and know they will add some new dimension to my quilt.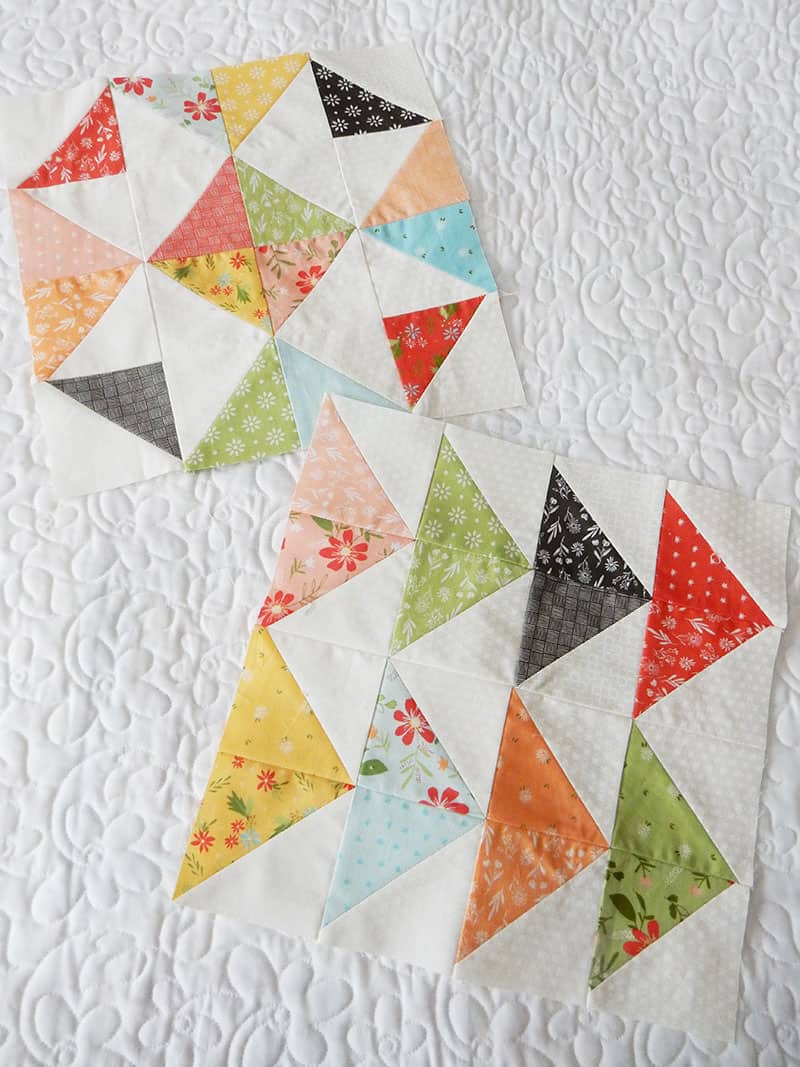 Quilting Life Block of the Month | September 2019
Can you believe there are only six blocks left for this block of the month? I'm super excited to start putting my blocks together for both of my quilts. I've made all of the half-square triangles I need to finish my scrappy version and am hoping to get the red and green half-square triangles I need finished up soon.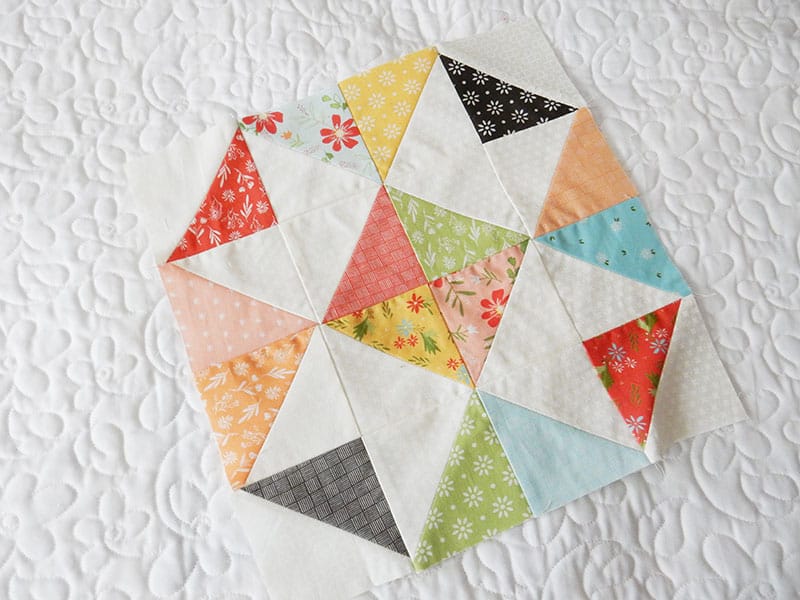 Block 1
I love that Block one is such a fun mix of colors and that the lights create a secondary pattern–so fun!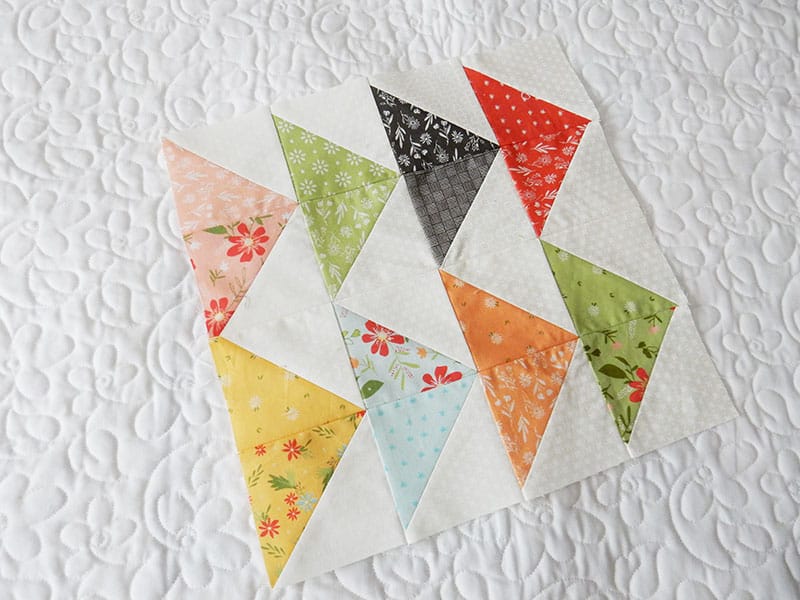 Block 2
And I also love the layout for block 2. I had fun using 16 different prints, but you could easily make it with just about any number–make them all from one print or come up with your favorite combination.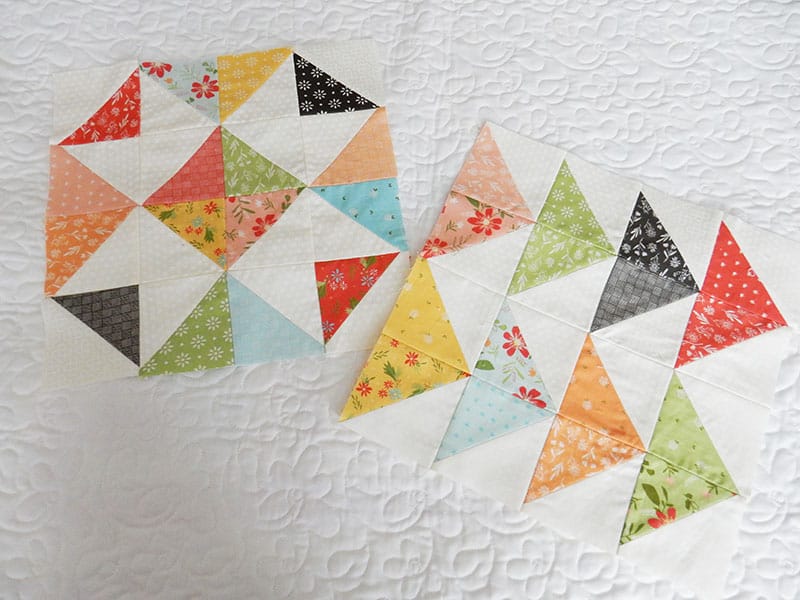 September Block of the Month Links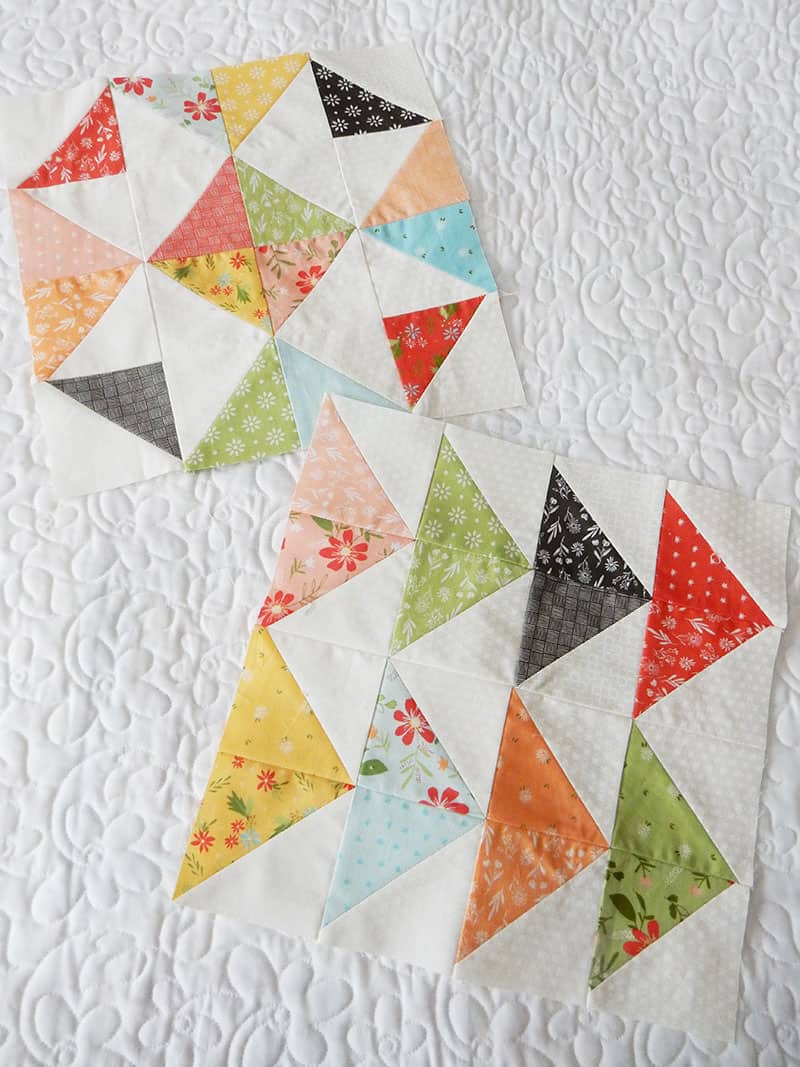 Red and Green Version
I'm still making half-square triangles in order to finish up my red and green blocks. So as soon as those blocks are finished I'll update this post with the block photos. But you can see the color layouts I'm going to use for those blocks on this month's PDF.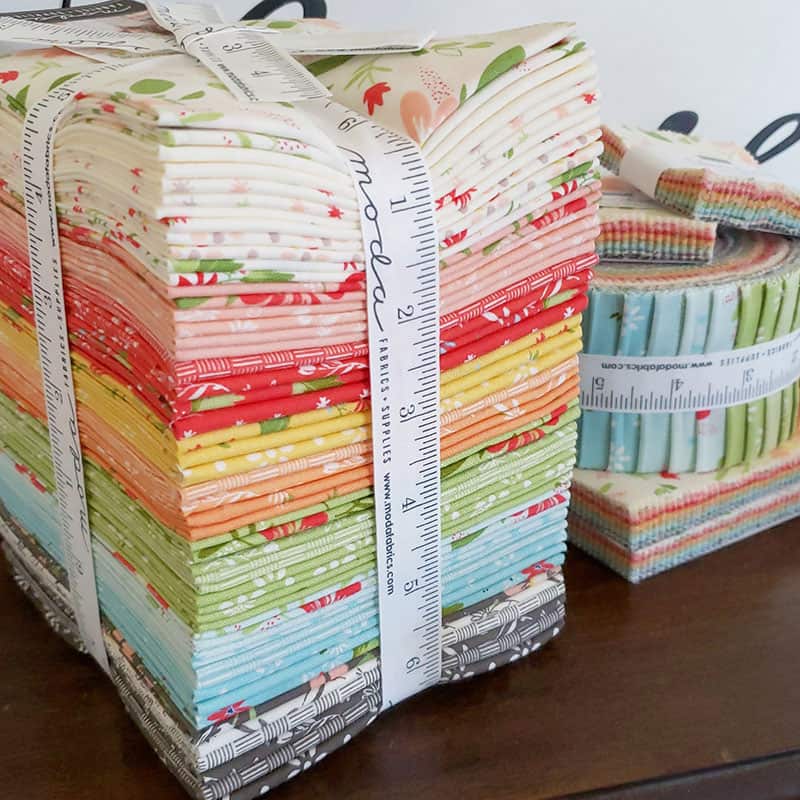 What do you think of this month's block pattern? Share in a comment below!
Happy quilting, and thanks so much for stopping by!