Hello, friends! Today I'm sharing the Quilting Life Block of the Month Finishing for my 2022 mystery quilt sew along. I'm super excited to share both of my finished projects and hope you'll enjoy these options for finishing your quilt(s).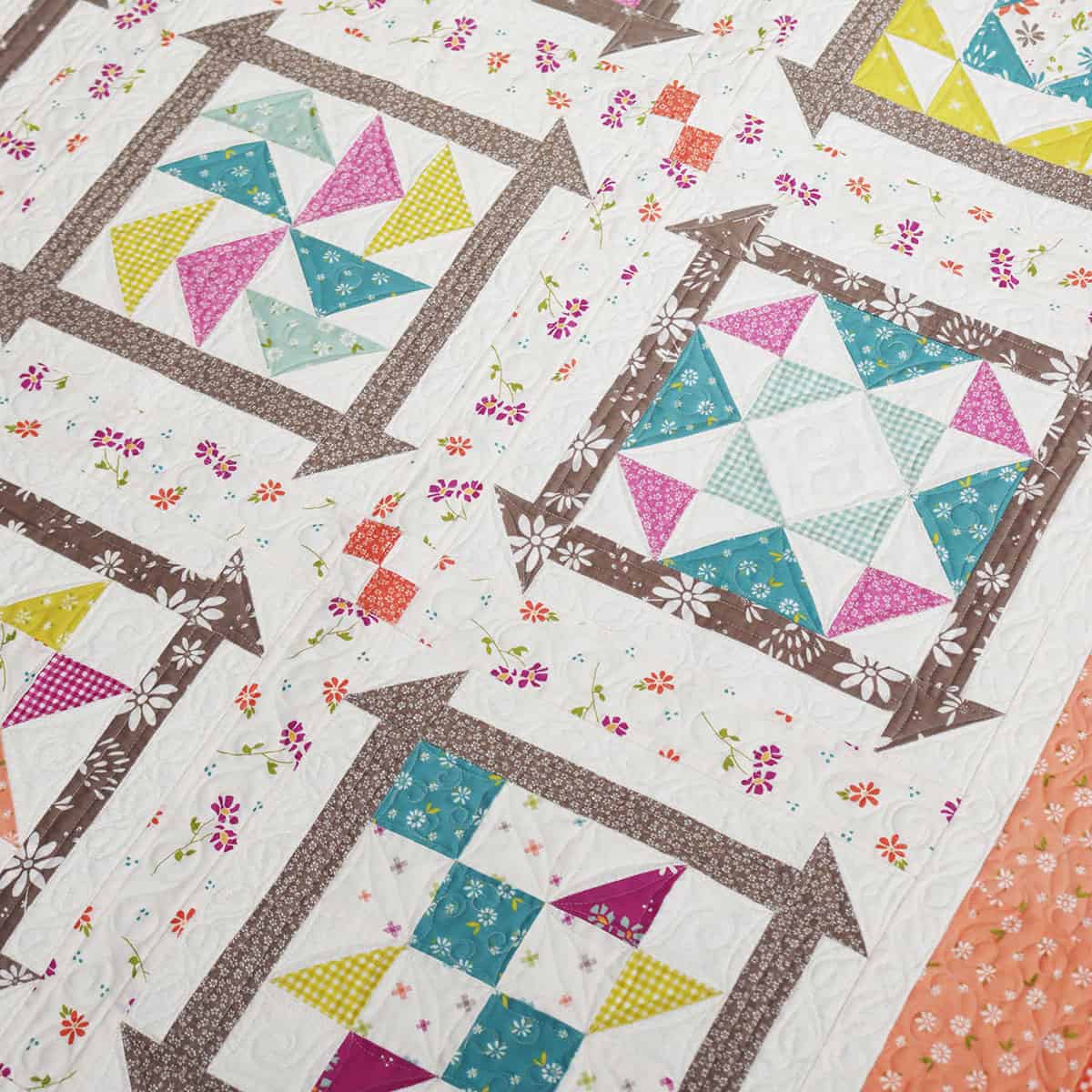 Quilting Life Block of the Month Finishing 2022
Large Blocks Setting
This year I decided to go with a low-volume sashing and four-patch cornerstones. With the background fabric around the edges of the churn dash blocks, this setting seemed like the perfect way to add some extra "sparkle" into the quilt with the low-volume print. You will want to make sure you have all of the four-patch posts placed in the same direction before sewing together. The large block quilt as shown in the finishing pattern finishes at 51″ x 65″ which is the perfect size for a lap quilt.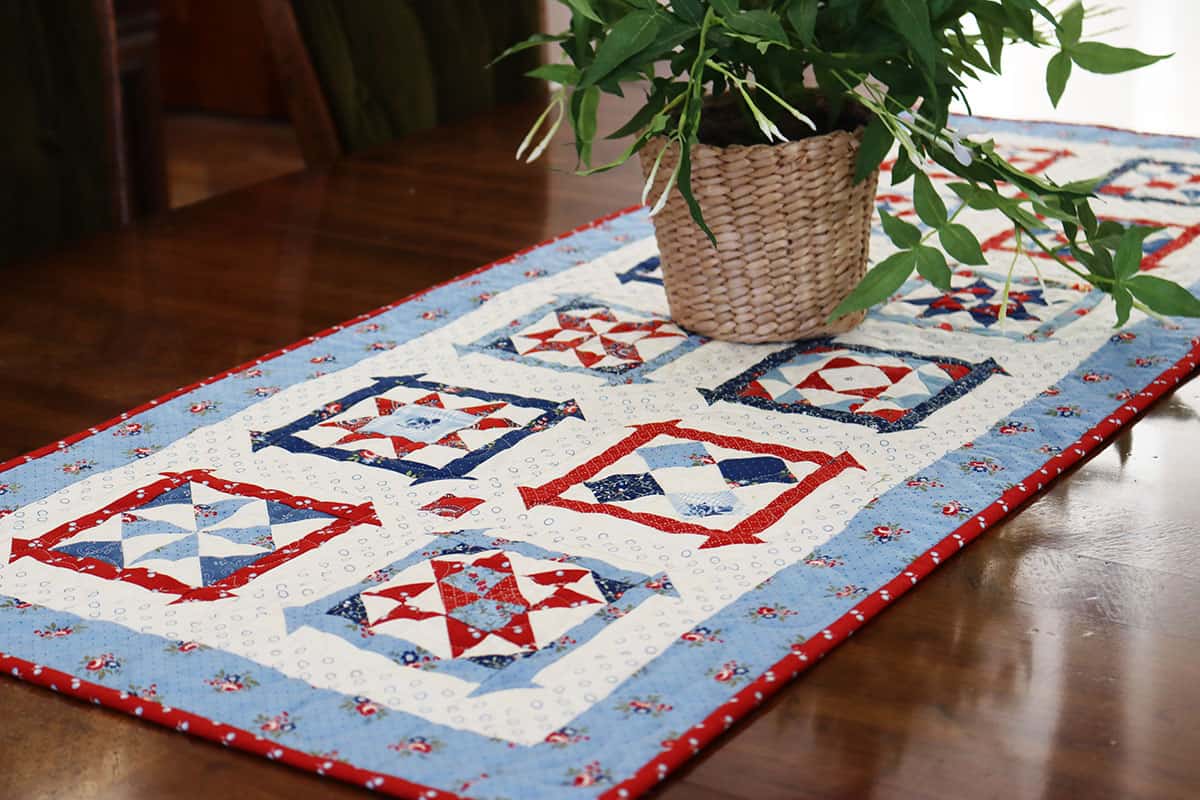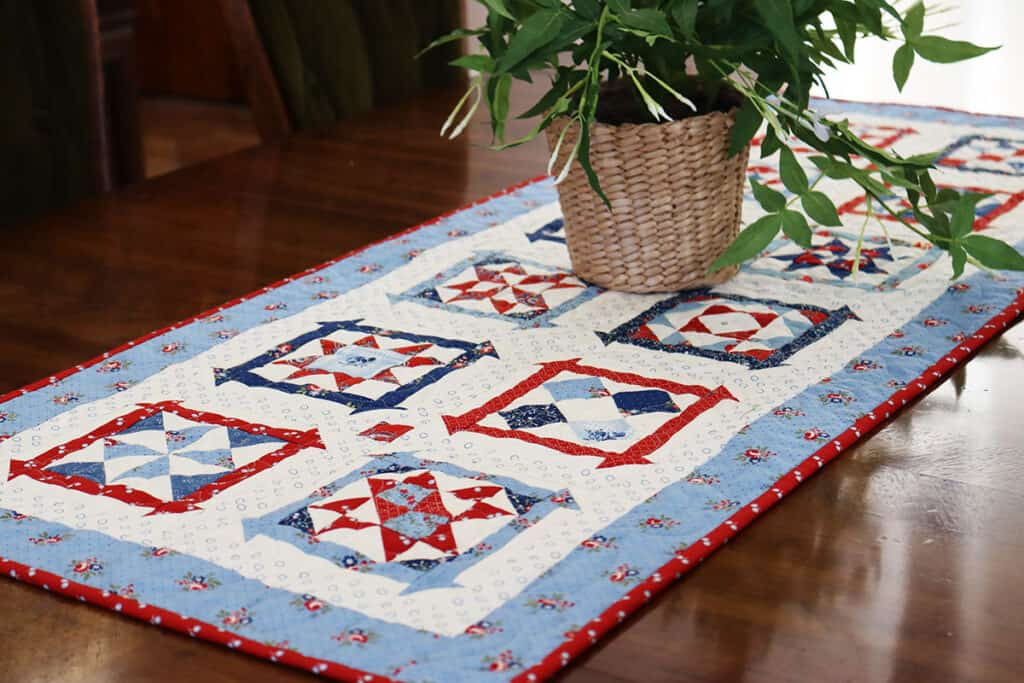 Small Blocks Setting + Table Runner Option
Our finishing pattern is for a 31″ x 38″ wall hanging or mini and uses simple cornerstones along with the low-volume sashing. At the last minute I decided I really wanted a table runner with my small blocks. Here are the details for my runner:
Table runner finishes at 19″ x 47 ½″ and uses (12) blocks finishing at 6″ x 6″
I made (3) blocks using (4) of the finished quilt blocks. Cut (12) rectangles 1 ½″ x 6 ½″ (low-volume blue dots above) to use when setting blocks into groups of four. Use a 1 ½″ x 1 ½″ post (red–you'll need three of these) for these sections.
Then I cut (4) rectangles from the low-volume blue dots to place between blocks and on the ends (1 ½″ x 13 ½″). I also cut (2) rectangles of the low-volume blue dots to use on the top and bottom once the three sections were joined together.
Finally, I cut strips 2 ½″ wide to use for my outer border. (Measure your runner for the exact measurements).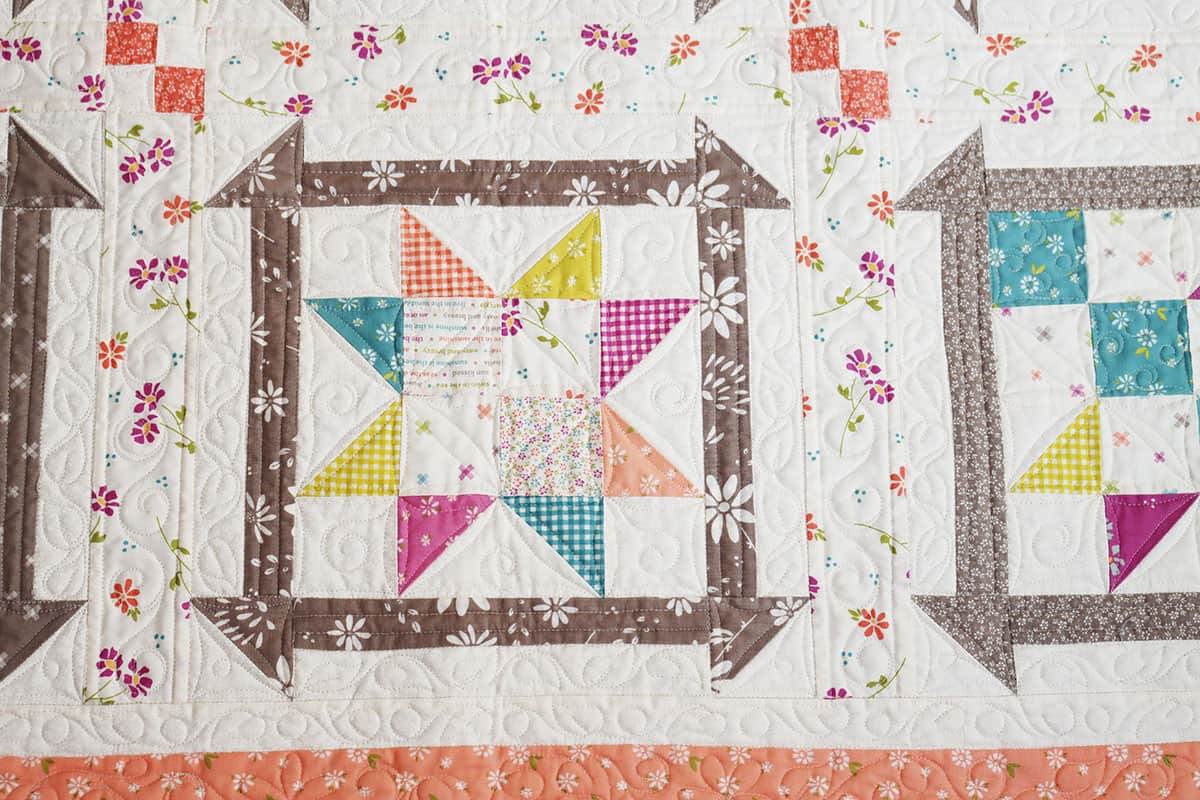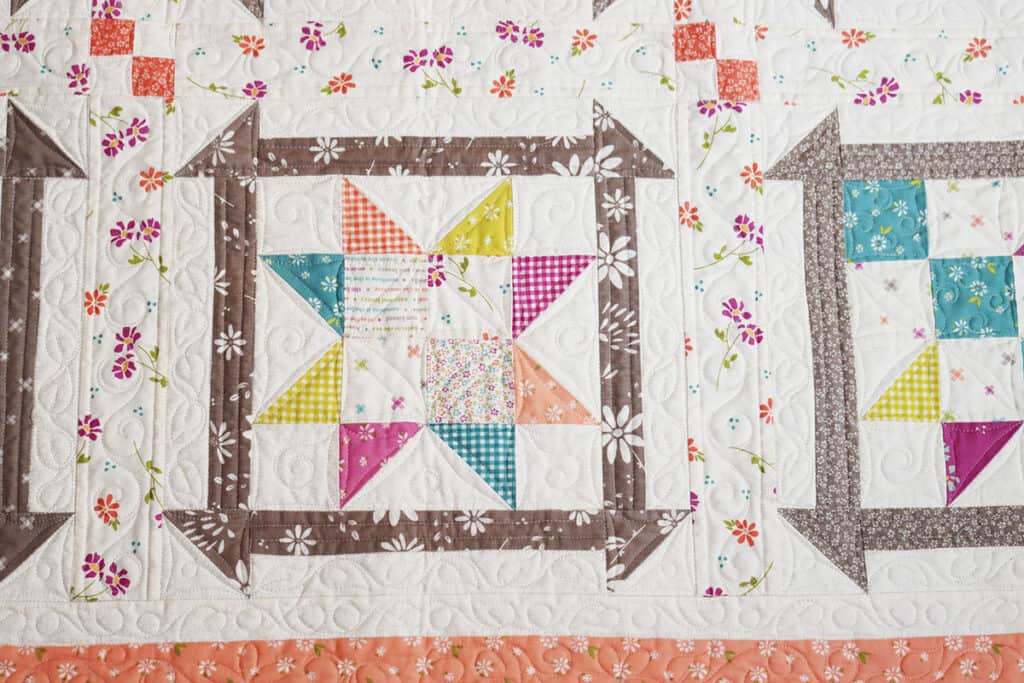 Finishing Pattern Instructions
Go here to download the finishing pattern instructions or click on the button below! Please remember to download any patterns you are missing by the end of the month, as I will be taking them down and placing the full file in my shop on January first.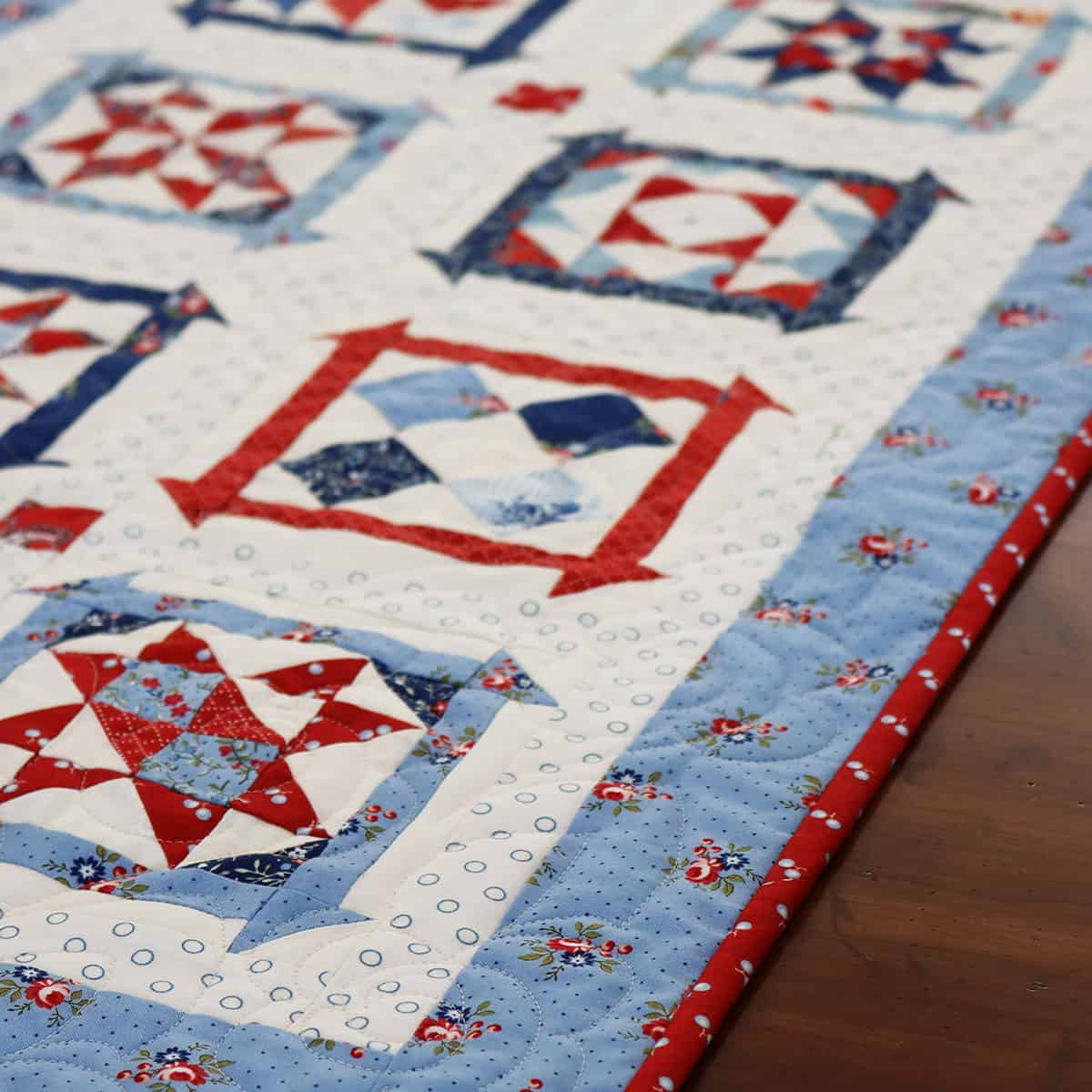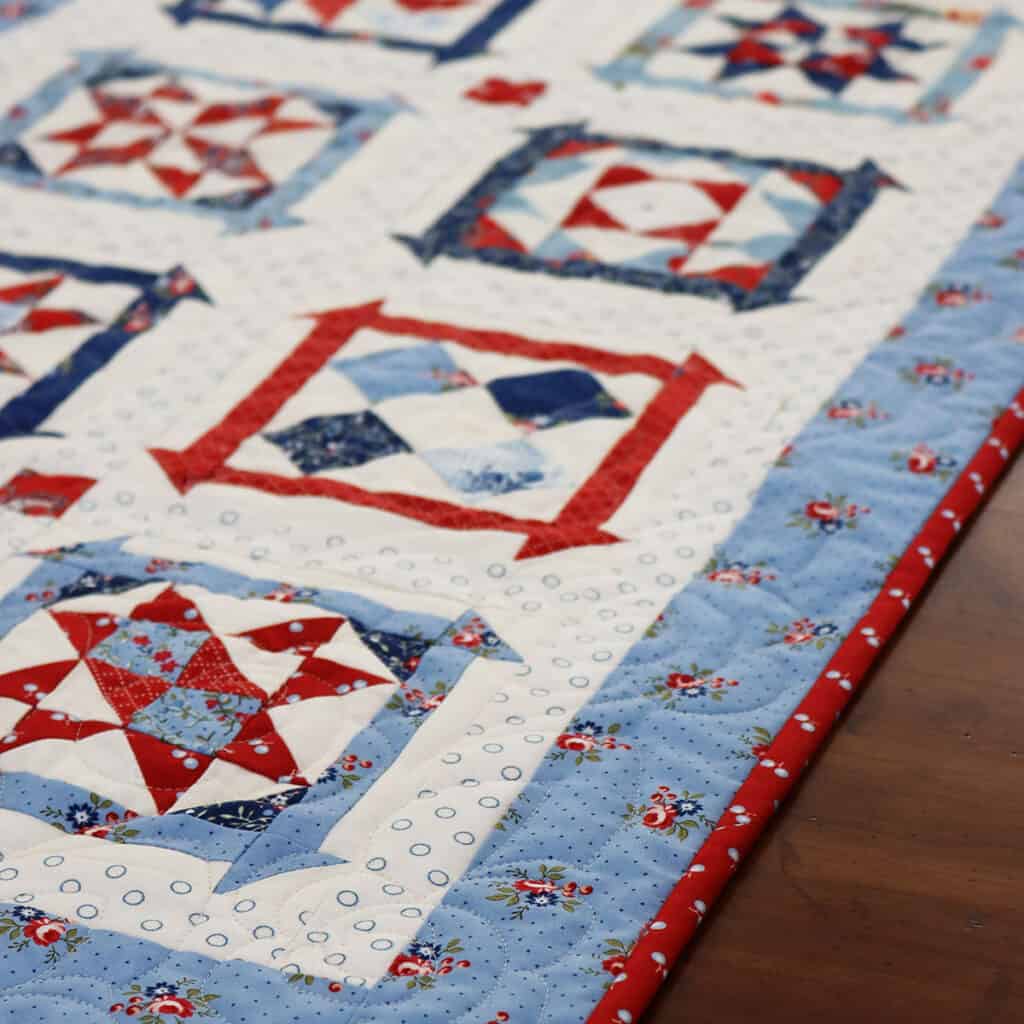 Finishing Video
Watch our video above to see both of my finished projects with this month's Quilting Life Block of the Month and to get more details about each project. Or go here to watch it on our YouTube channel.
2023 Block of the Month
I'm working to get the 2023 fabric requirements to you as soon as possible and will have a PDF available with that information very soon. Stay tuned!
Thank you so much for sewing along, for sharing your beautiful quilts, and for all of the kindness this year. I can't wait to share next year's project with you!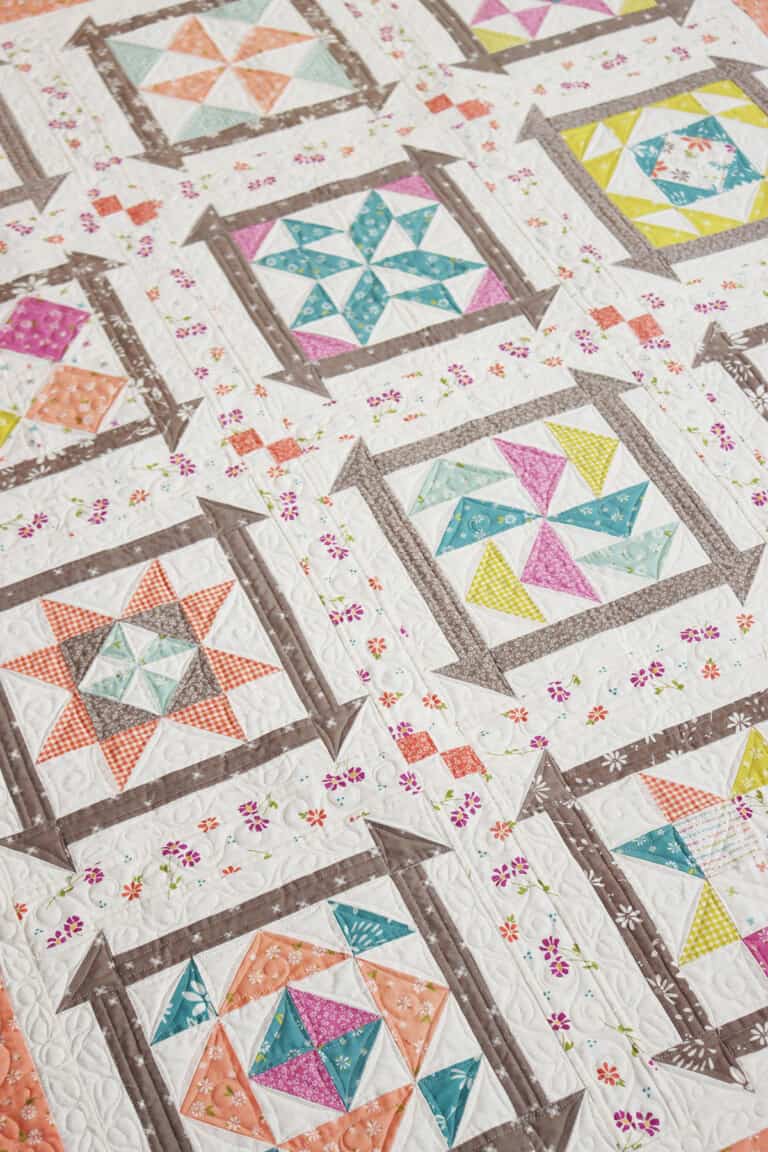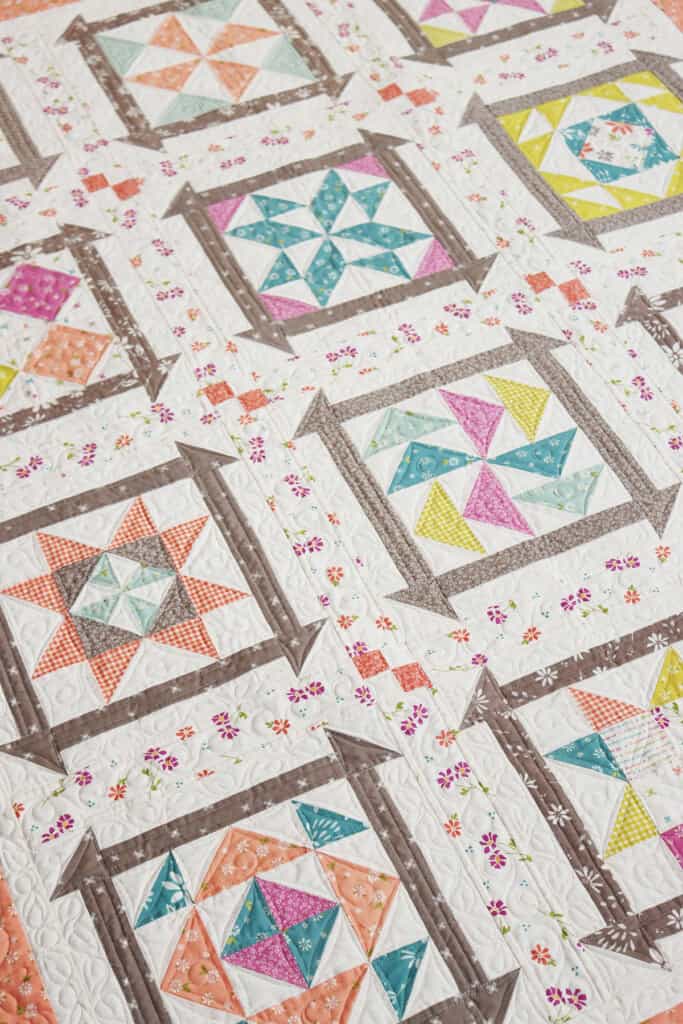 Happy quilting!