Hello friends! Today I'm sharing my Quilt Works in Progress November 2022. I actually have a lot of recent finishes I'm not able to share today–but I do have a good amount to show and also have a preview of what's coming soon. Plus, be sure to read to the end for an announcement you won't want to miss!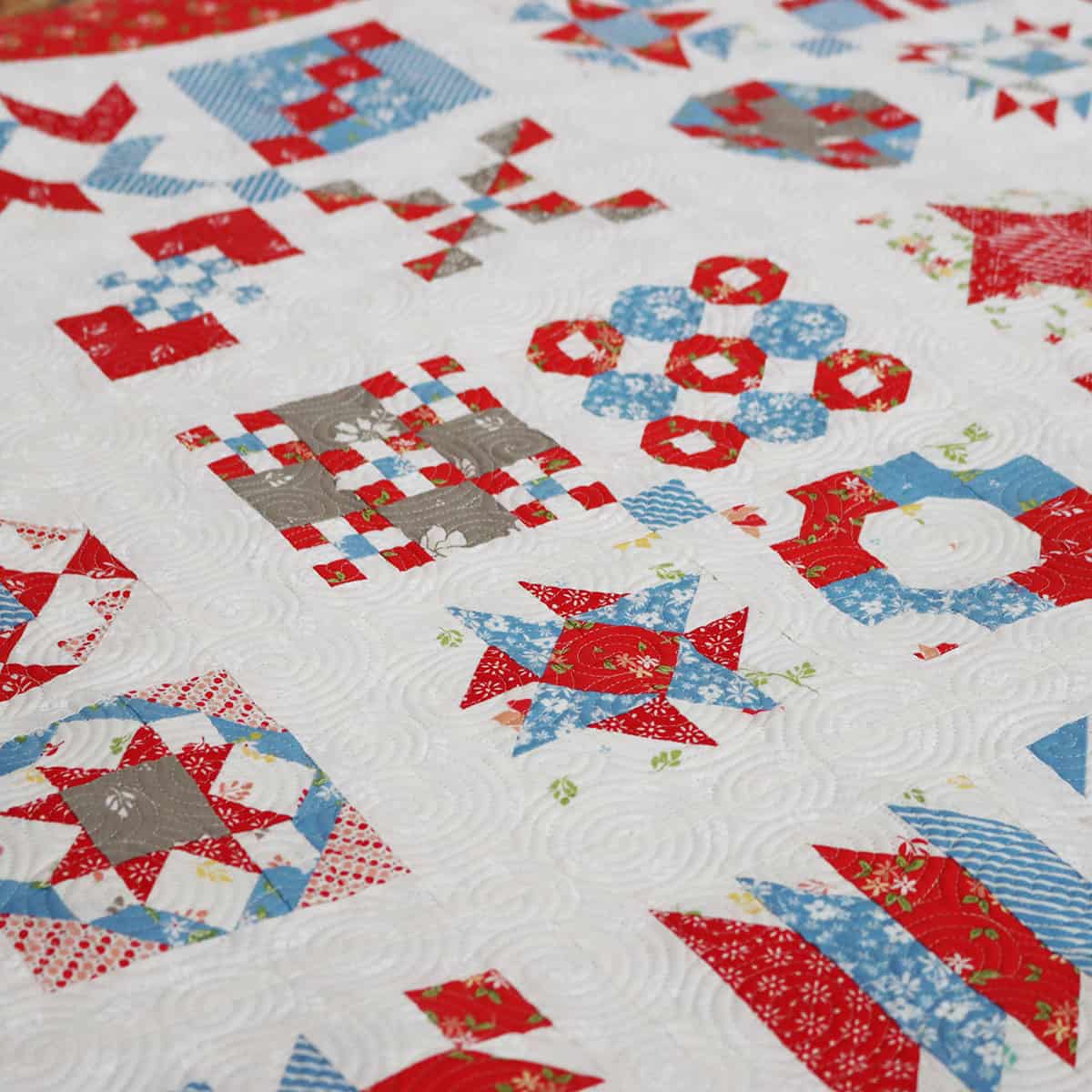 Quilt Works in Progress November 2022
Current Projects
Here are my current projects I shared in today's video:
Sewcialites 2 Quilt Blocks (a 24-block sew along with three size options)
Designer Mystery Quilt Blocks (I share my first five blocks in today's video)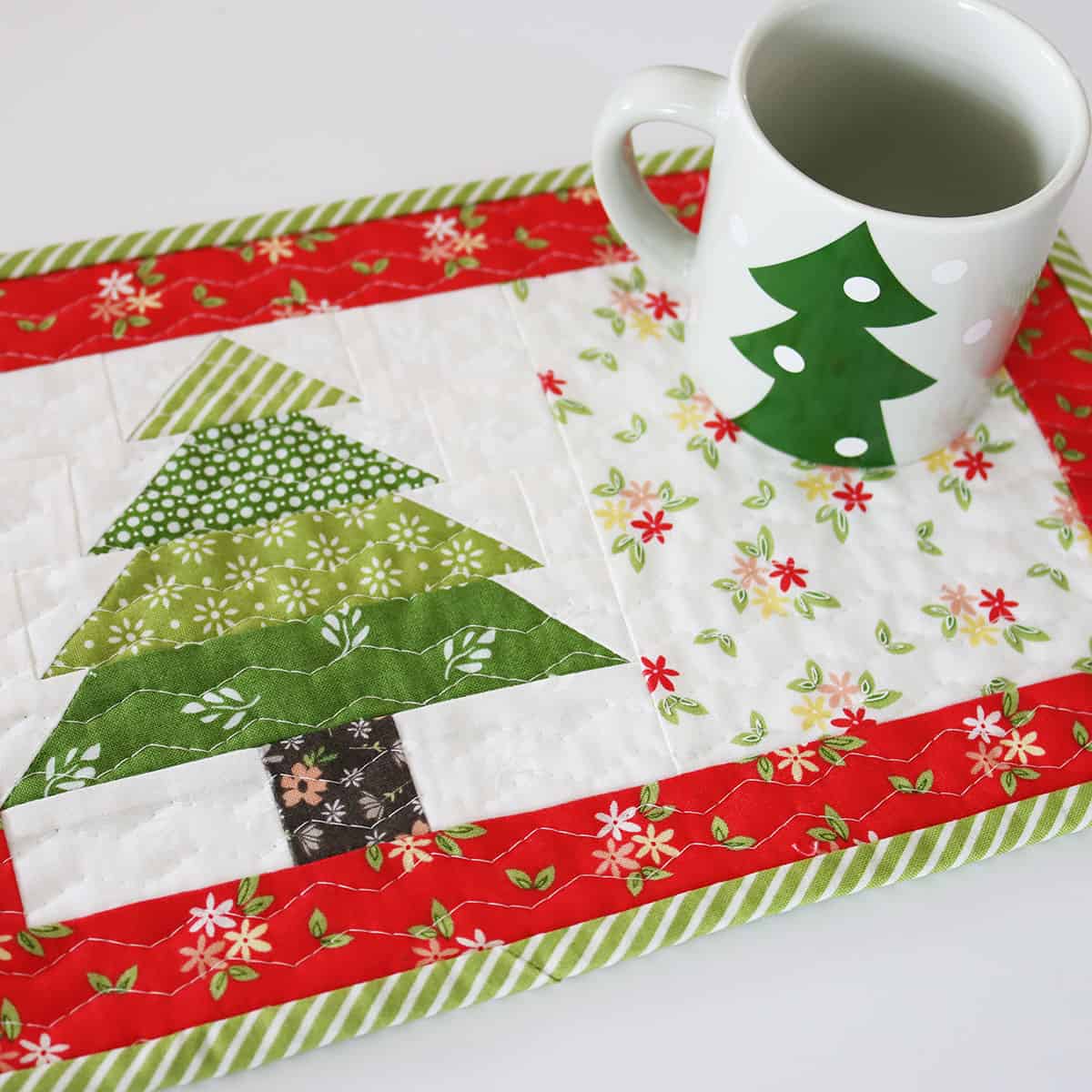 Recent Finishes
I recently finished up the Christmas Tree Mug Rug I shared on the blog last week. I also finished binding my small Moda Blockheads 4 quilt after I filmed the video–but it still counts as a November finish (see the photo below).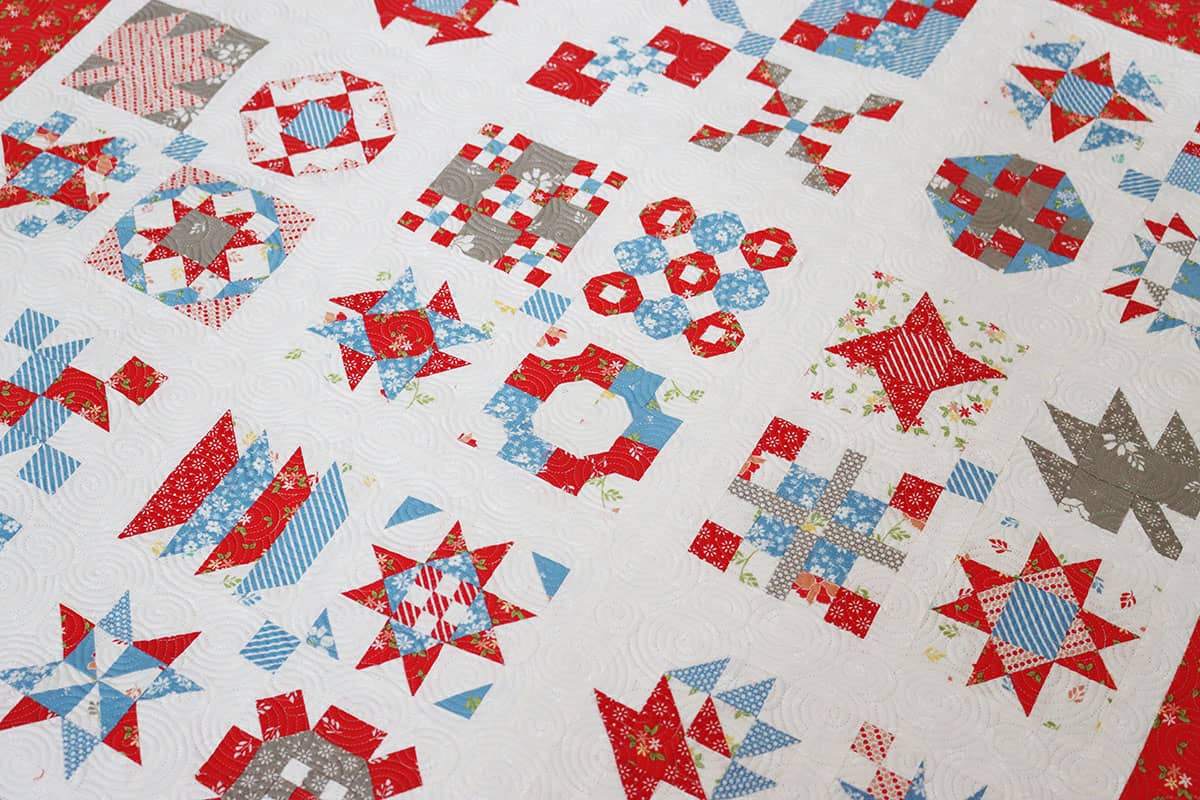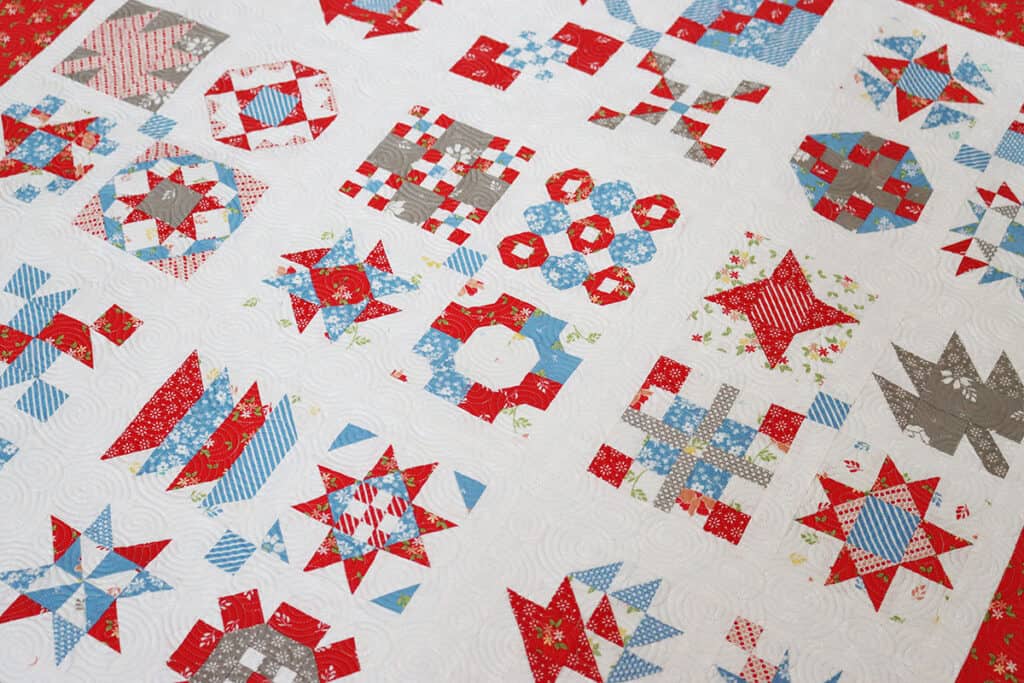 November Works in Progress Video
Watch this month's works in progress video above or go here to watch on our YouTube channel to see the recent finishes up close and to hear about the coming soon projects.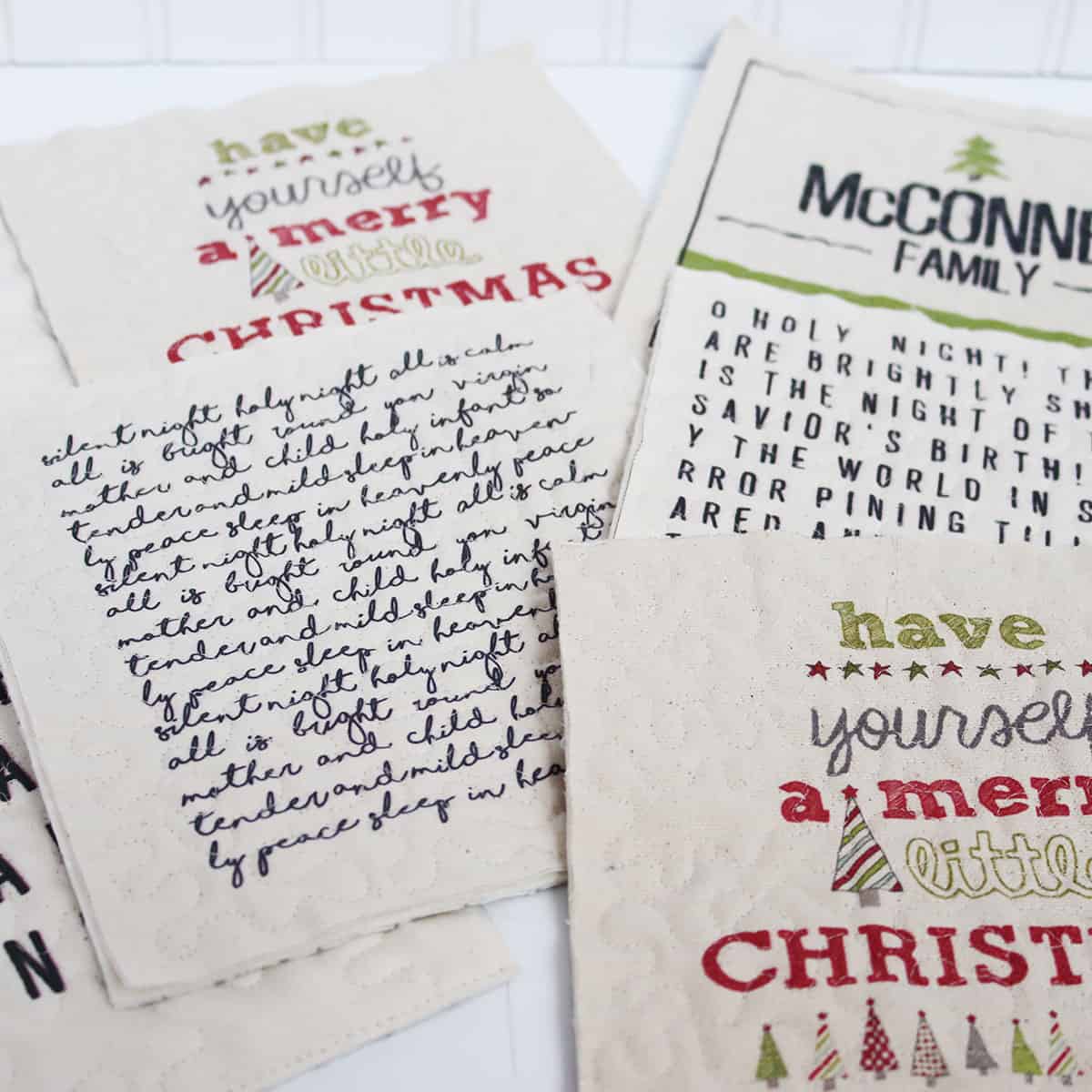 Working on Now
In today's video I shared a few of the things I'll be working on soon including an orange peel hand applique' project, making an Advent calendar, and finishing up some Christmas projects from last year. I'm also working on some other projects with our upcoming collection.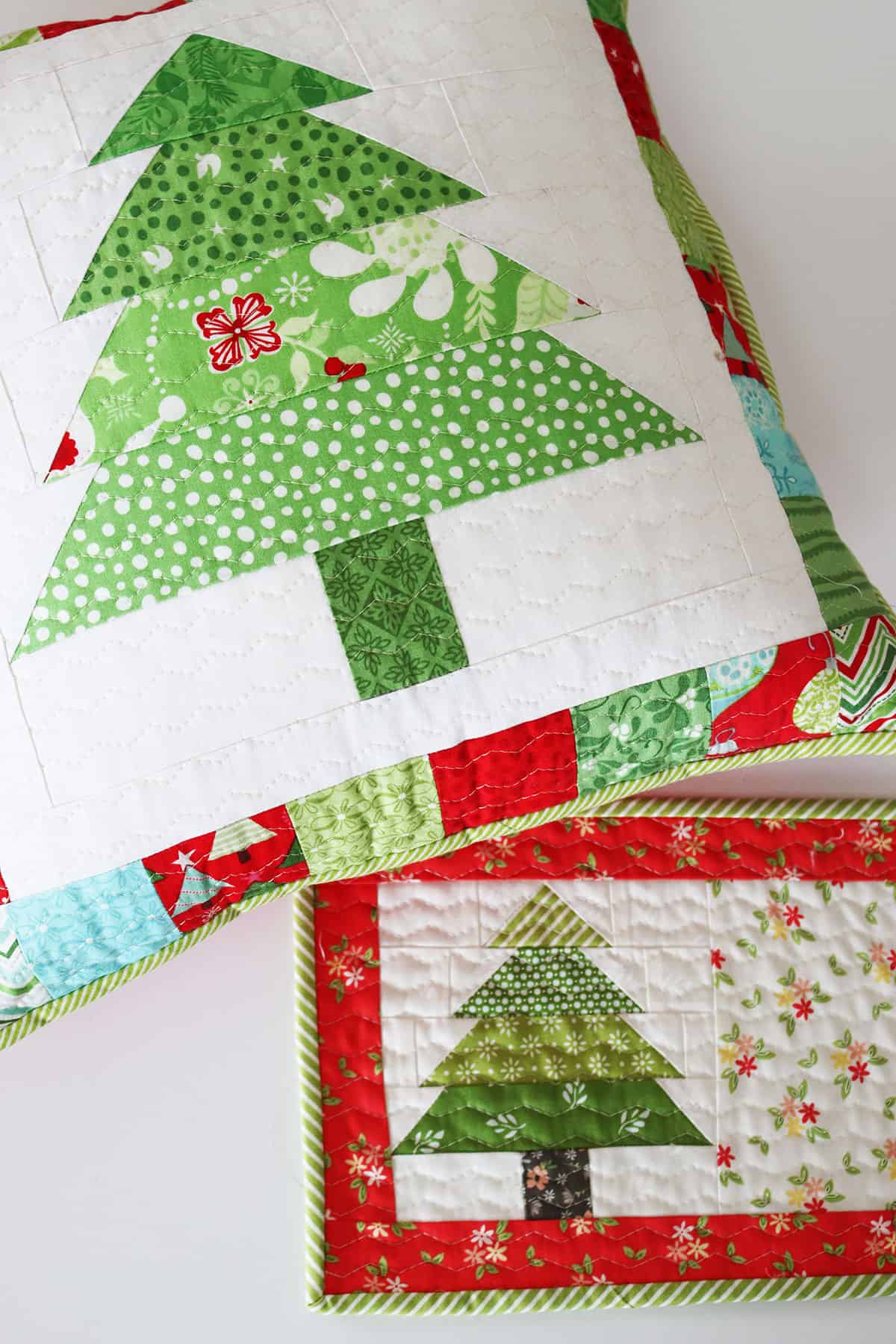 New Collection Reveal Livestream
Stay tuned for our next collection reveal coming in December! We are planning a Livestream reveal on our YouTube channel of our new fabrics, quilts, and patterns on Wednesday, December 14th at 10 a.m. PST (1 p.m. EST). We can't wait to share what we've been working on!
Thanks so much for stopping by for this Quilt Works in Progress post–you can find all of the earlier posts in this series here.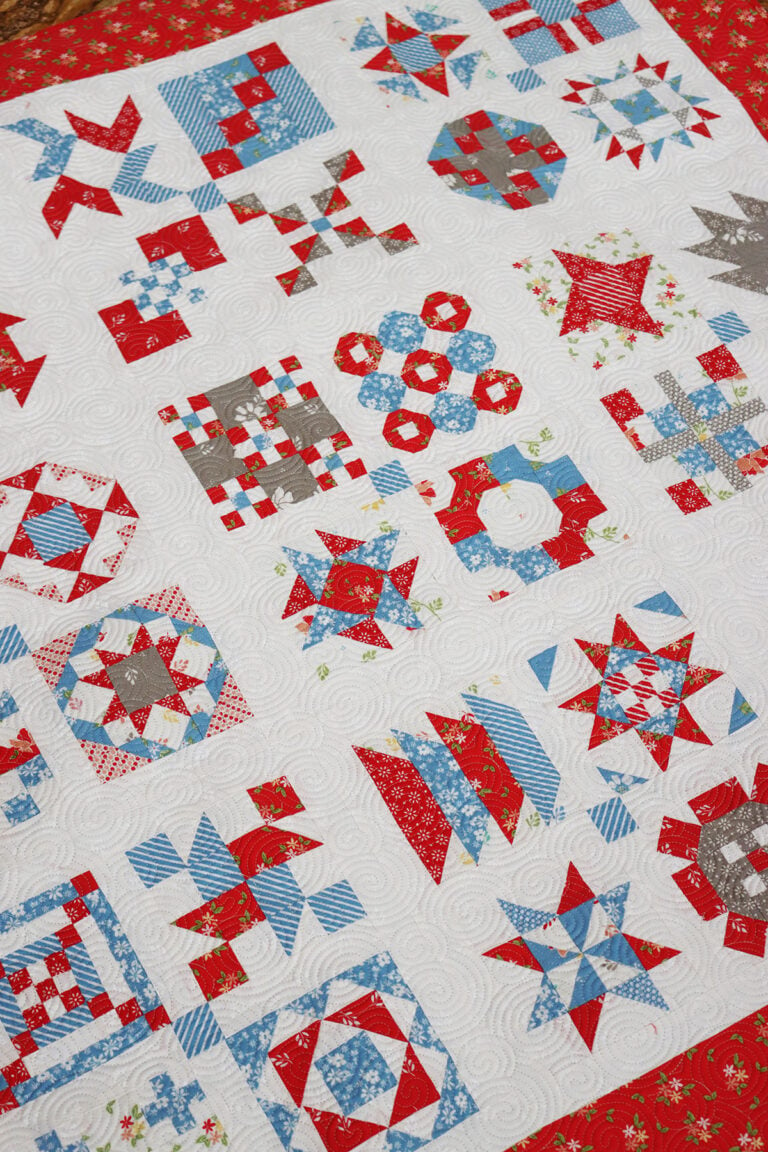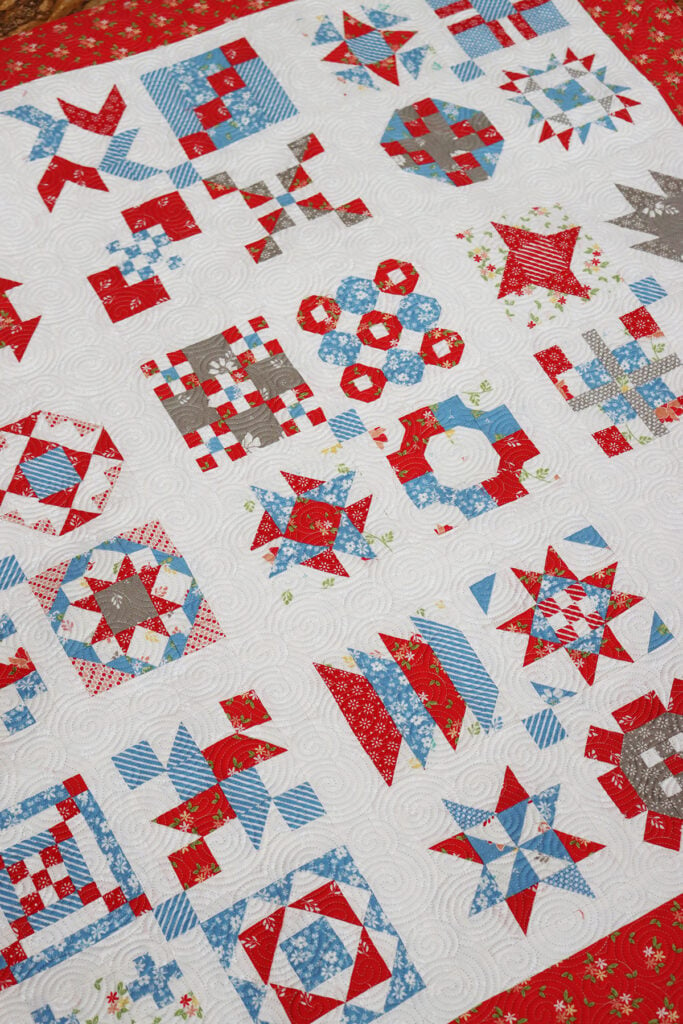 Happy quilting!