Hello and happy Wednesday!  Welcome to the Quilt Market Spring 2018 Moda Booth Part 2 report!  I'll be able to finish up the Moda designer booths I have photos of today, but still have more to share from Quilt Market!  I should be able to put everything else into one post, I think!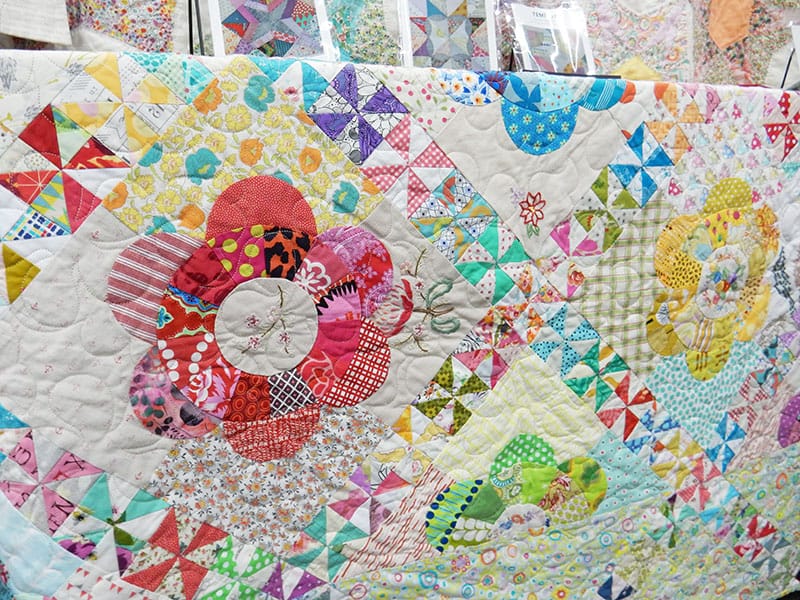 The photo above is a close-up of one of the lovely quilts in Jen Kingwell's booth.  Her new collection is called "Looking Forward," and she had lovely new quilts and patterns to go along with her fabrics. She also shared quite a few new templates to make it easier to cut the pieces for her beautifully scrappy quilts!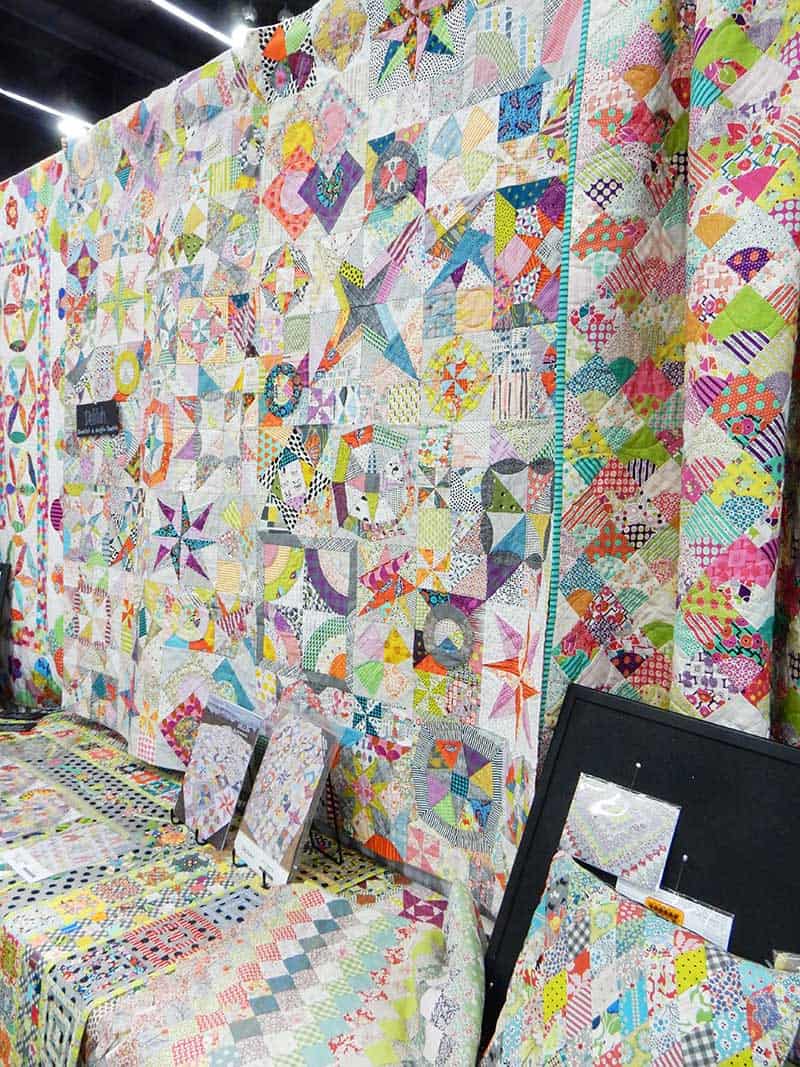 And here is just one more view of Jen's booth.  So much loveliness!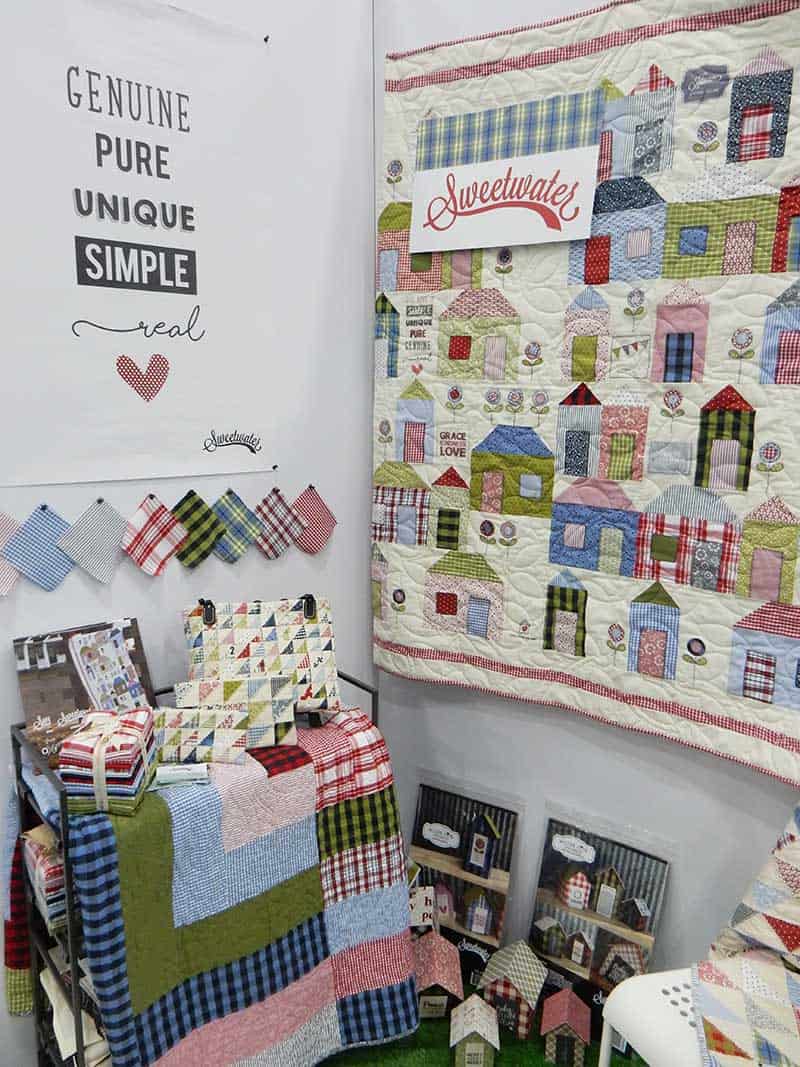 Sweetwater had a lovely display of their upcoming collection, "Oxford."  I loved the little houses pictured at the bottom.  They will have a pattern and kits for these as well.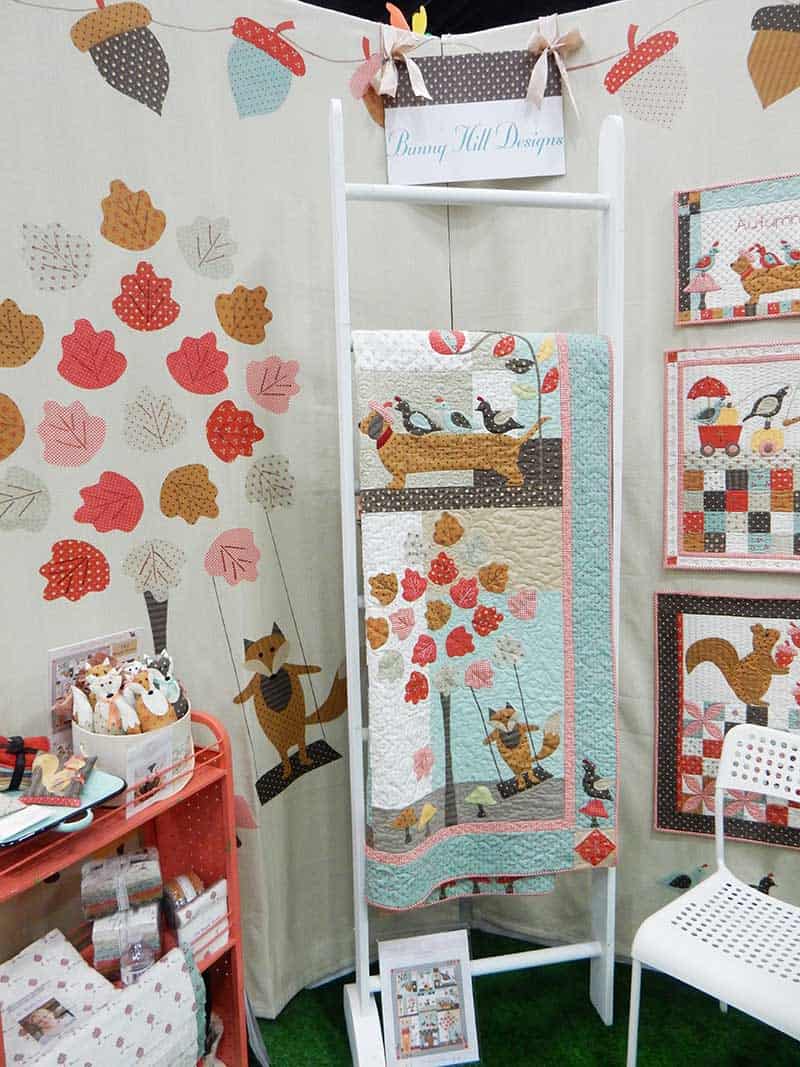 Anne Sutton's booth displayed her upcoming collection "101 Maple Street" which had lovely fall-like colors and designs!
The Primitive Gatherings booth had lots of lovely items as usual.  Lisa's new collections are "Flower Garden Gatherings" and "Flower Garden Gatherings Backgrounds."  She always has projects with tiny piecing that is always so perfect!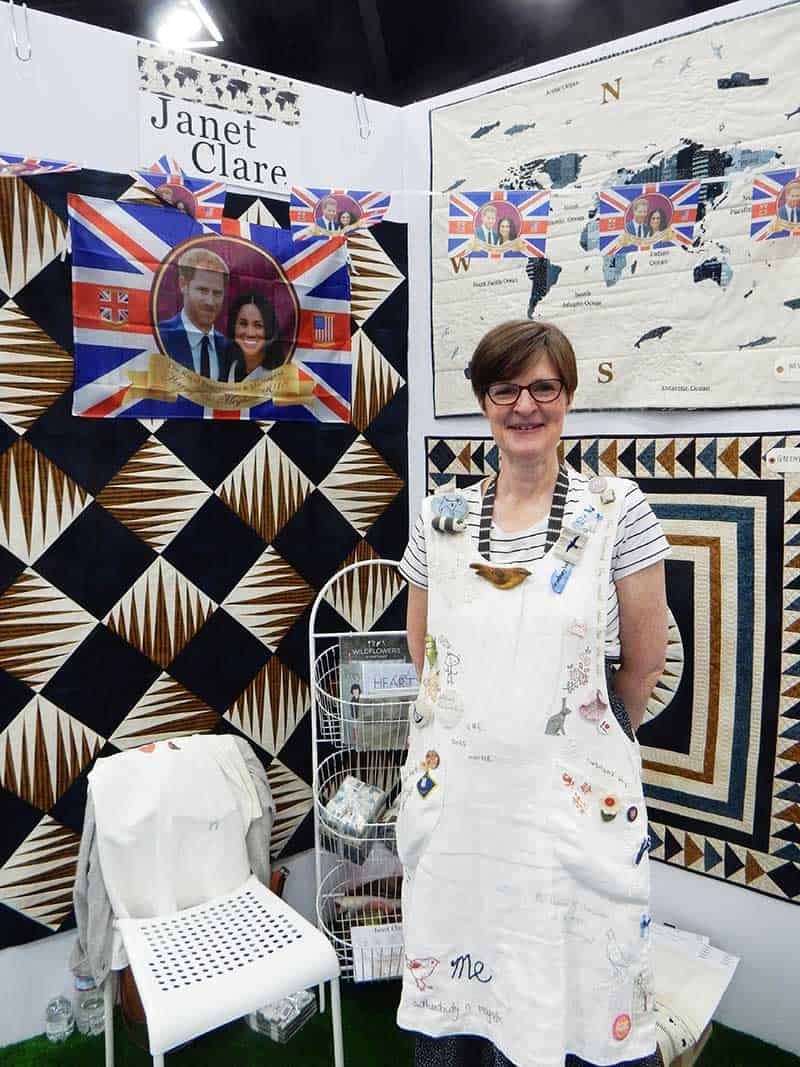 Janet Clare debuted her upcoming "Weather Permitting" collection which seems rightly named since she hails from the UK!  And, on Saturday morning we were treated to her booth décor for the Royal Wedding!  Janet is always so much fun to visit with!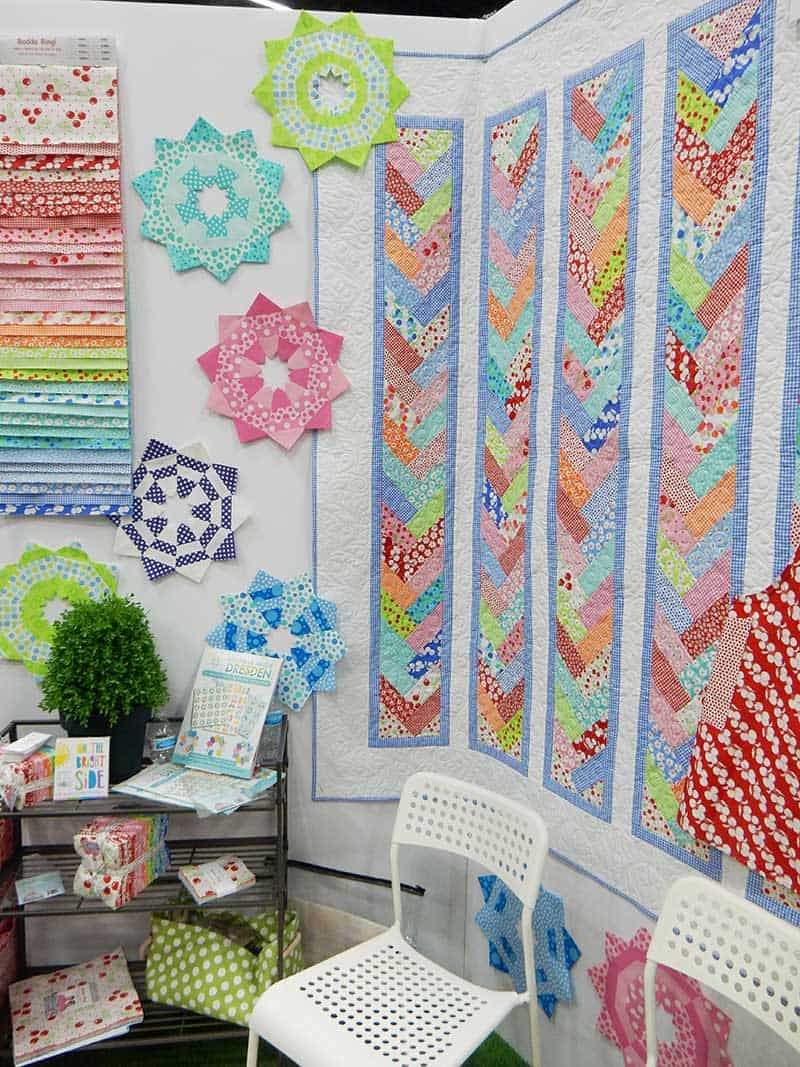 Me and My Sister Designs had a bright and cheerful booth for their "On the Bright Side" collection.  Such a fun booth!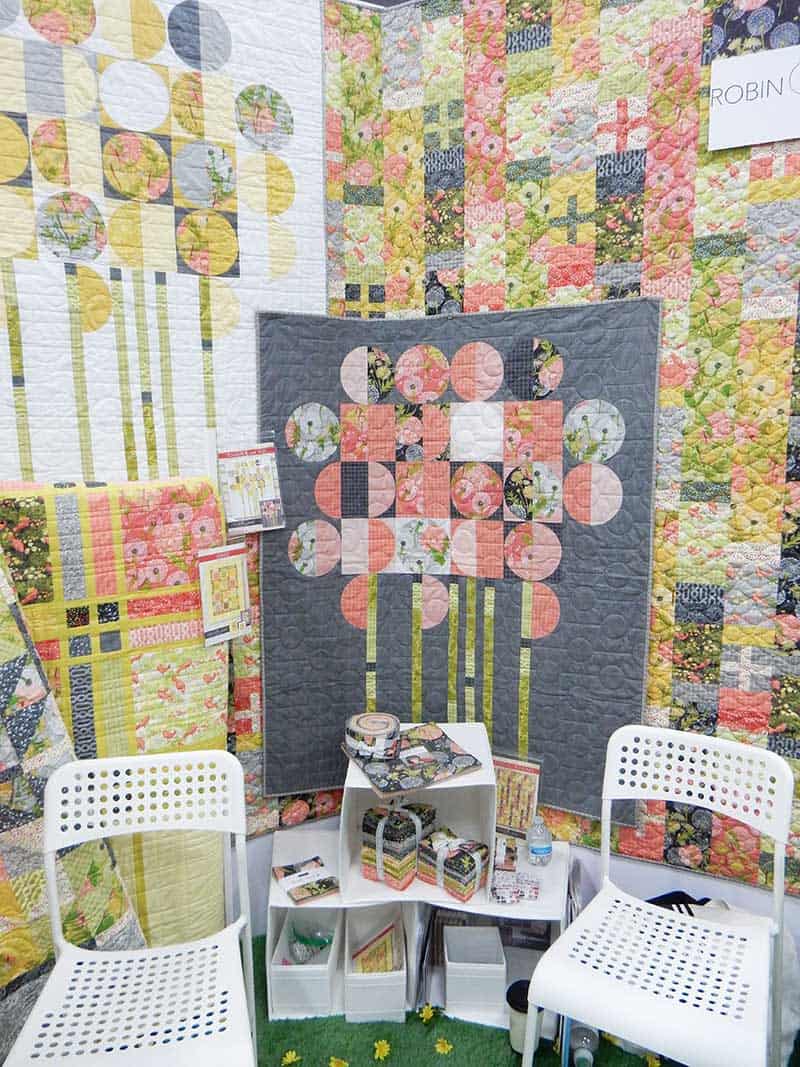 Robin Pickens also had a lovely display of her new "Dandi Annie" collection.  Everyone loved the cute dandelions strewn in our grass flooring!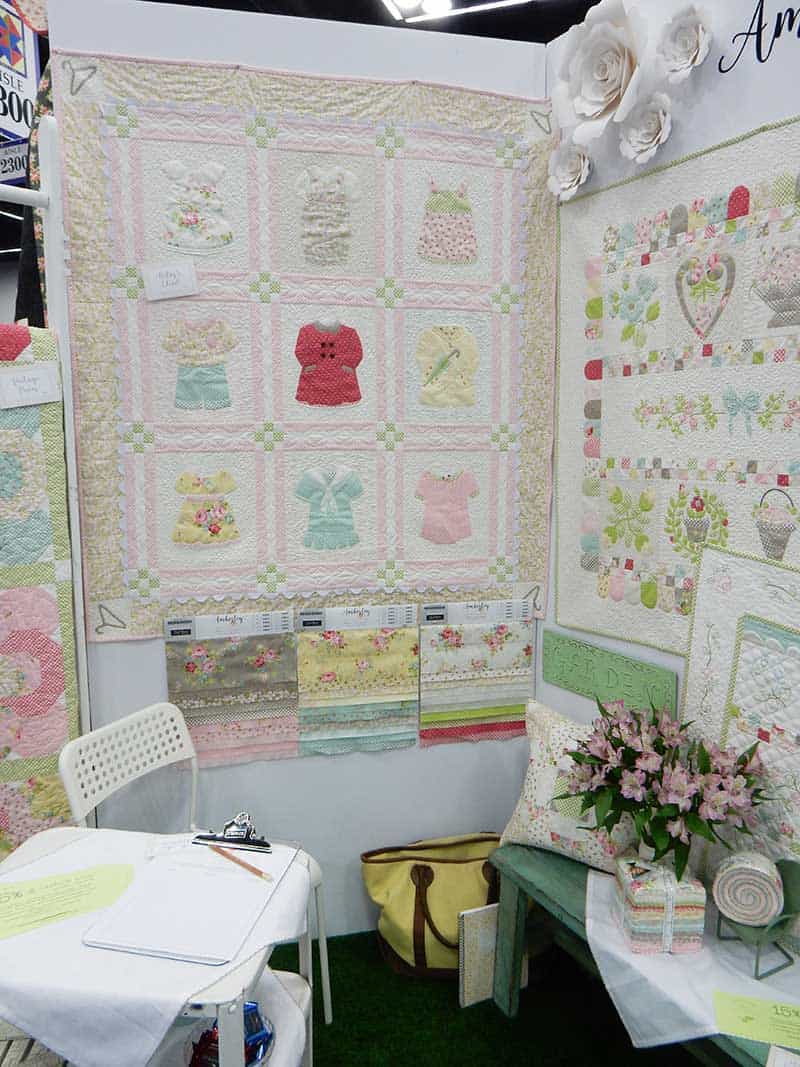 Brenda Riddle was around the corner from us debuting her "Amberley" collection.  Brenda is so sweet and kind and always fun to visit with!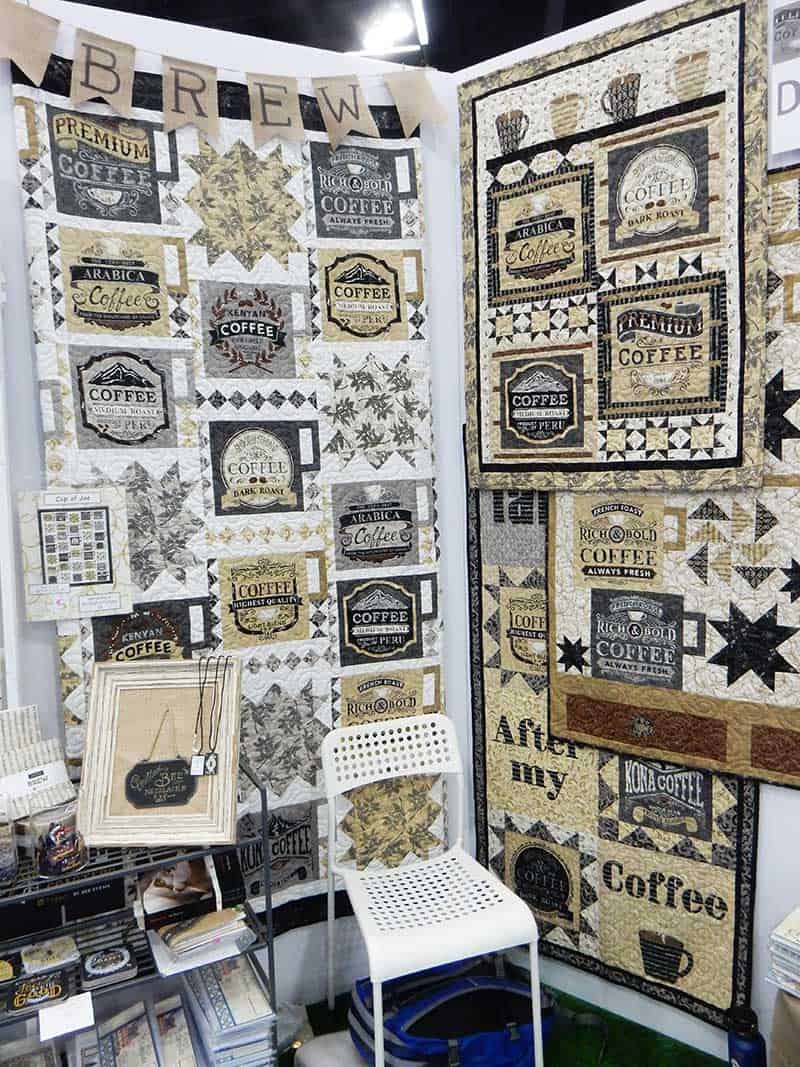 Deb Strain shared her coffee-themed collection, "Brew."  As I mentioned the other day, Deb is one of the nicest, kindest people I've known.  I'm always so happy to visit with her and catch up on her travels!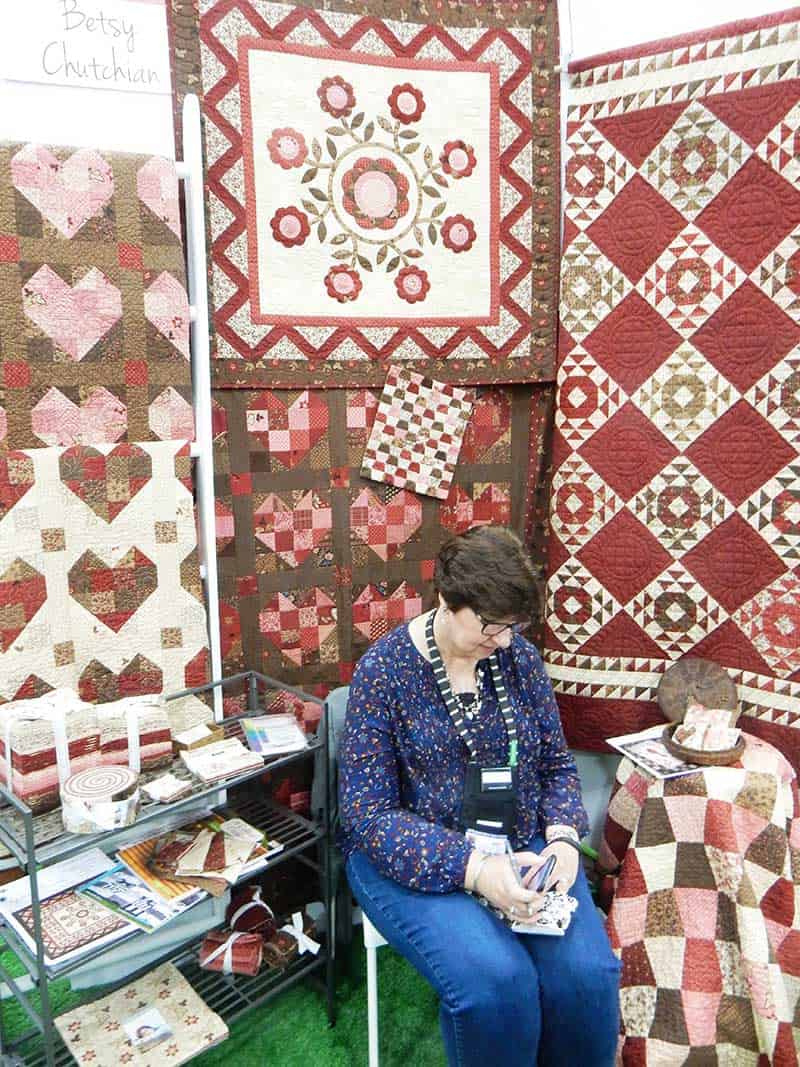 Betsy Chutchian debuted her upcoming collection "Harriett's Handiwork 1820."  She also had some fun "thimble" templates that are a fun shape…just a bit different from a typical tumbler. Betsy requested an "at work" photo when I came by to photo her booth…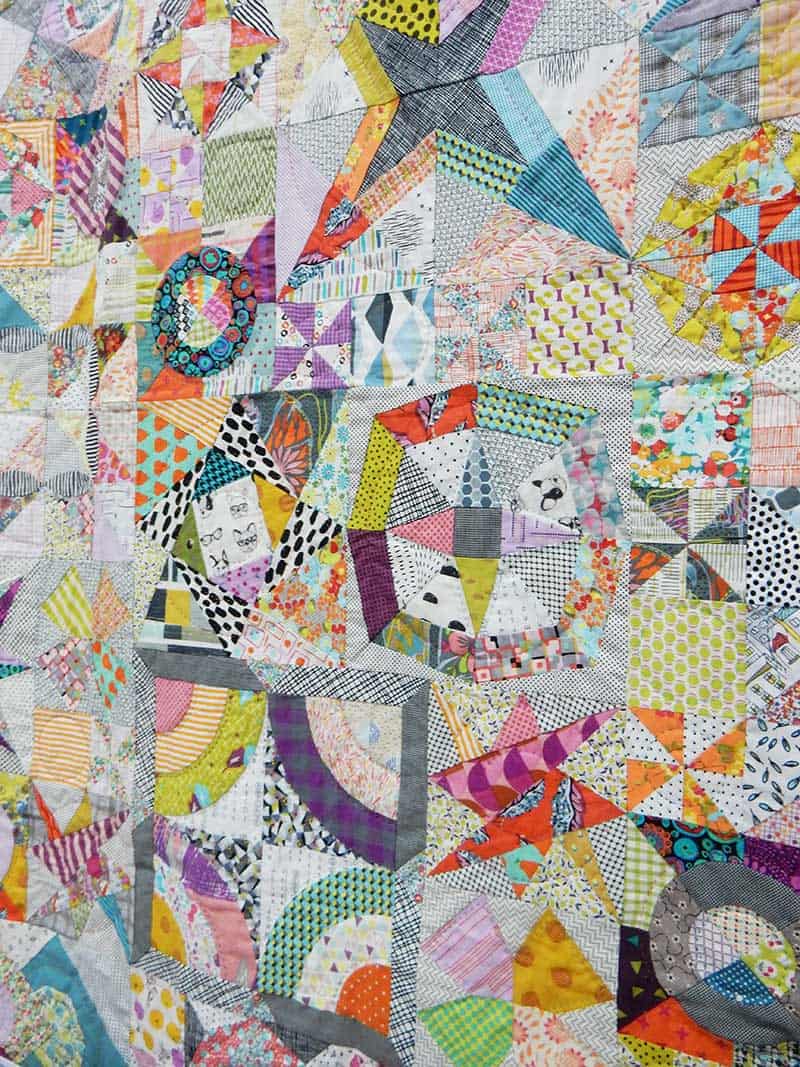 I'll finish today's Quilt Market Spring 2018 Moda designer photos with one more close-up of Jen Kingwell's work.  It's hard to imagine that she pieces nearly everything by hand.  She is such and incredible quilter!  I think I covered all of the designers at market with a new collection.  I'll go back through my photos to make sure I didn't miss anyone!  And there are more beautiful booth photos to share along with some other inspiring new notions!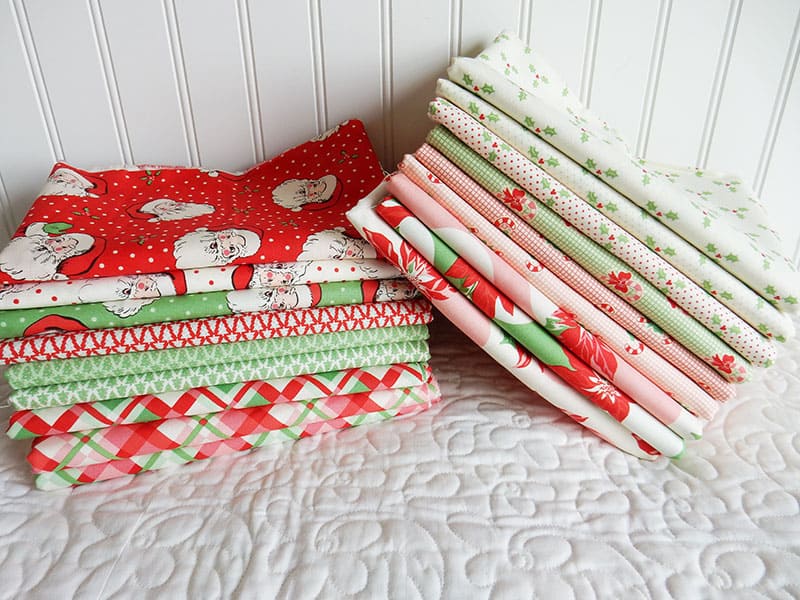 Finally, if you pre-ordered a Swell Christmas kit from me, I've been busy cutting backgrounds, borders, and bindings.  I'm still waiting on the Layer Cakes to arrive to be able to ship, though.  In the meantime, I do have some extra fat quarter, half-yard, and full yard bundles of this fantastic fabric available in the shop.  And if you need backing for your Swell kit and have a print in mind, send me an email as I do have some extra for a few backings.
Thanks so much for stopping by!