Hello and happy Friday! Today is pattern release day for the Clementine Quilt Along sponsored by Fat Quarter Shop, and I'm sharing my quilt along blocks and barn quilt blocks!  I'll also be sharing this month's Sew Sampler box that arrived while I was at Quilt Market!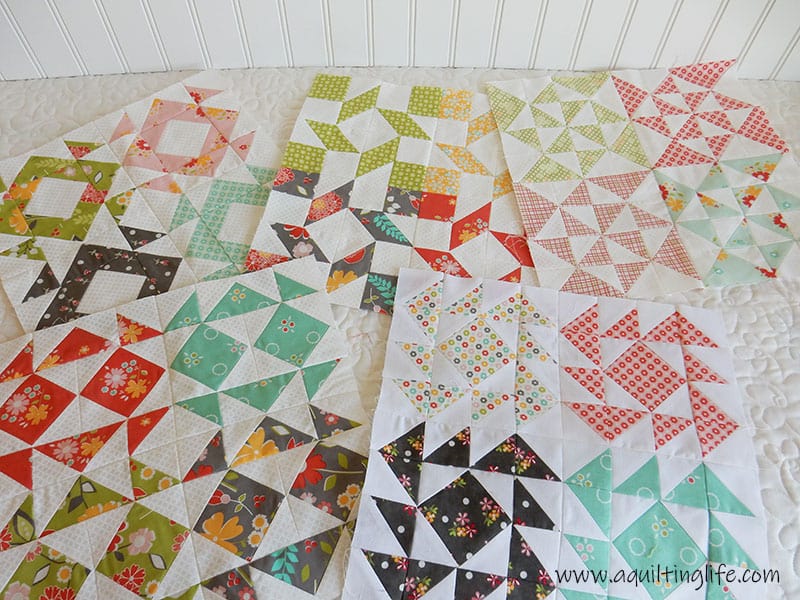 First up is a photo of all of the small quilt blocks for this quilt along!  I just love photographing them all together each month (see last month's photo of all of the large and small blocks here).  The new block is in the lower right hand corner and is really a fun block!  I'm running low on fabrics for this quilt since I'm using scraps, but I do have enough to finish the final two blocks next month.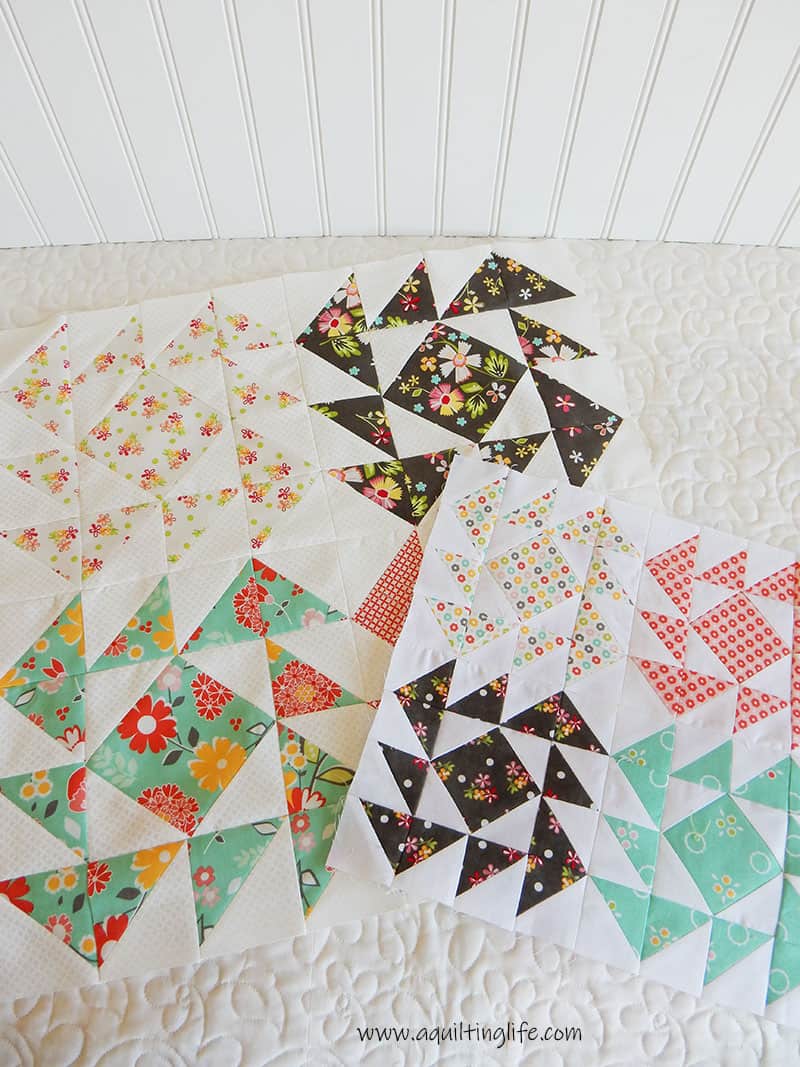 The Clementine Quilt Along features a new quilt block pattern each month–in two different sizes.  This is the fifth month of six, so there are only two more blocks to make!  I've really enjoyed making these quilt blocks each month, and it's been especially challenging to use just my stash of Corey Yoder fabrics.  By the way, did you know her new Pepper & Flax pre-cuts are now available?  I used a plain background for my smaller block this month because I'm running out of the tone on tone I've been using. (I'll have to use the plain background next month as well).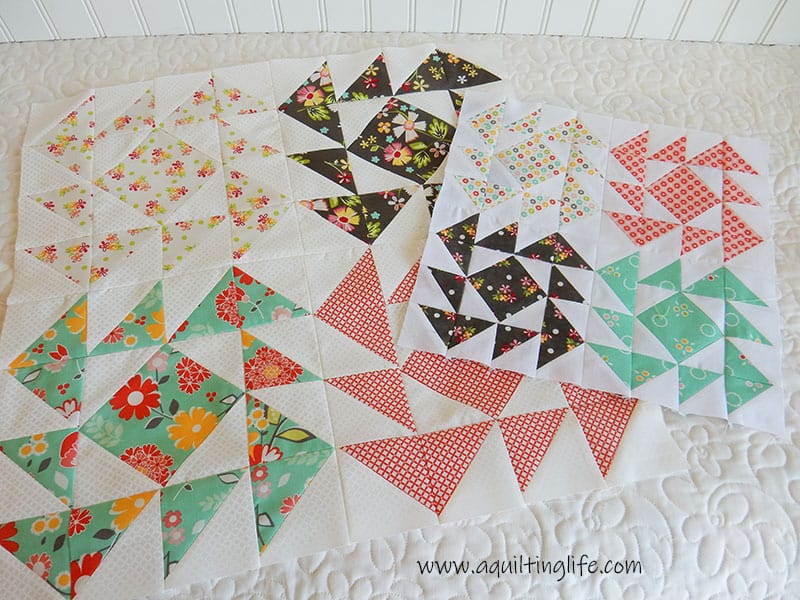 I can't decide which is my favorite this month–the large or the small version of this pattern.  You can find all of the information for this quilt along as well as this month's free PDF download by clicking here.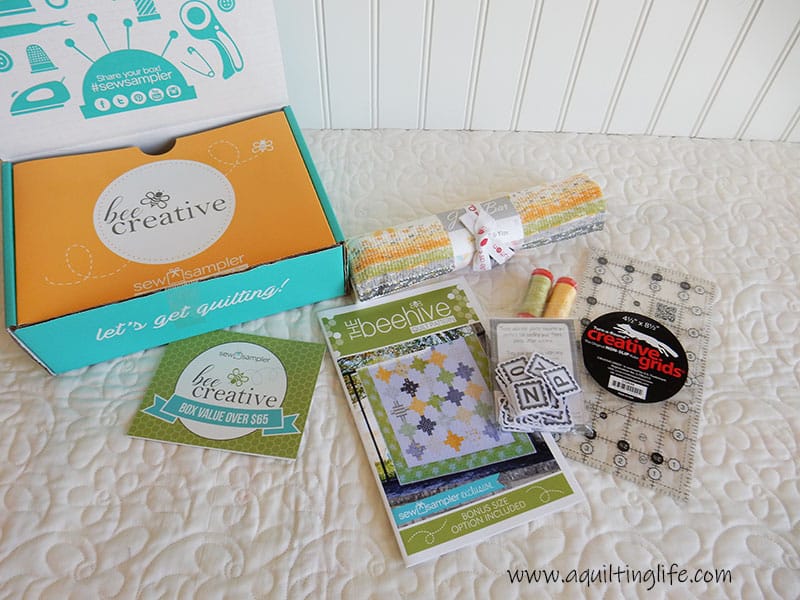 My May Sew Sampler Box arrived while I was away, and I was excited to see the contents.  The "Bee Creative" box insert had my curiosity piqued!  Inside was a Jolly Bar of Pepper & Flax by Corey Yoder, a cute pattern to use with the Jolly Bar, and Aurifil thread in two Pepper & Flax colors! There is also a package of the Fat Quarter Shop exclusive Alphabitties which are wonderful for labeling block pieces.  I love the new neutral grey color of these!  There is also a Creative Grids ruler in a 4 ½″ x 8 ½″ size.  I've never used this size ruler before, so I'm excited to try it out!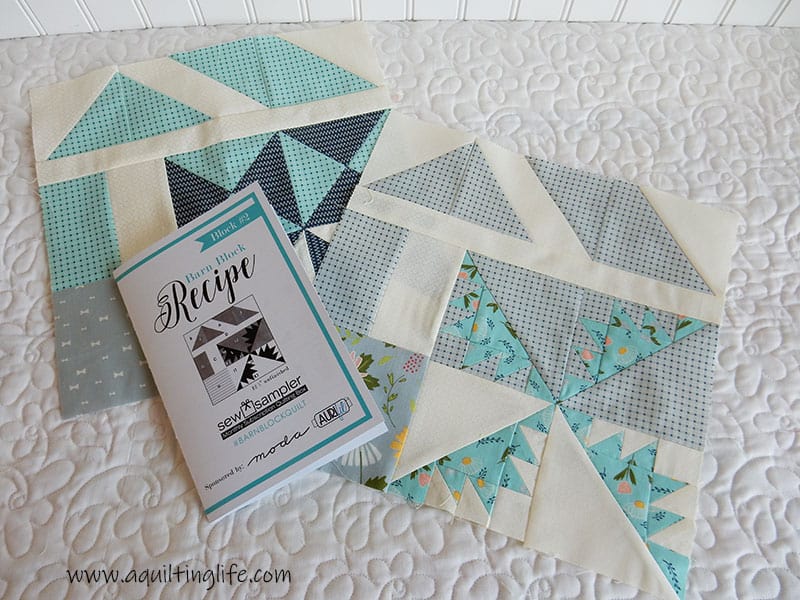 Additionally, included in the box is this month's Barn Block Recipe booklet.  Last month's Sew Sampler box included the first recipe card, and I immediately made that block.  So I hurried and got this month's pattern made as well (you can find the Barn Block Recipe Cards for individual purchase here).  They are kind of quirkly barn quilt blocks, but I love them.  At first I was going to stay with really neutral colors for these quilt blocks. However, I added a pop of color to this month's block, and I love it!  I'll be making some more colorful barn blocks as the months go on!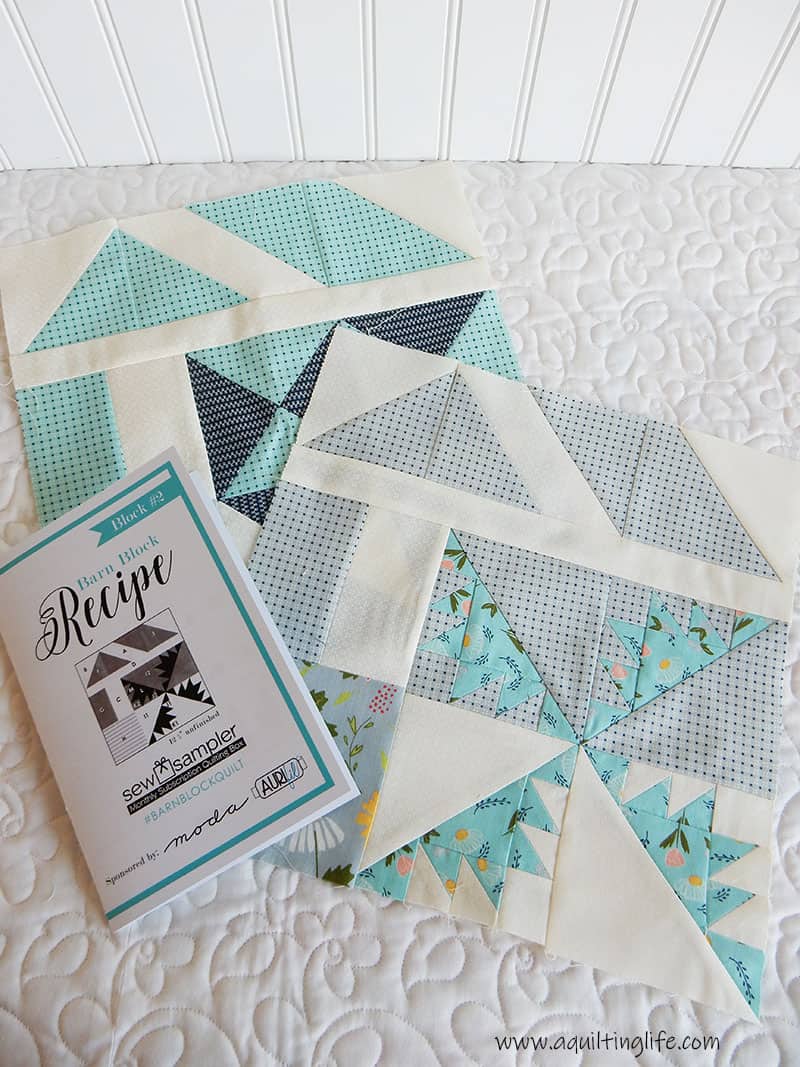 I hope your weekend is off to a wonderful start and that you get to do a little quilting!  I'll be working on quilt blocks for some fun things I'll be sharing in June.  Thanks so very much for stopping by!