Hello, friends! I know it's still September, but I'm sharing my Quilt Block of the Month October 2021 pattern today to give you a head start. With just a few months left in the year I want to make sure everyone has time to finish early! Be sure to read to the end of this post to find out about next year's Block of the Month in case you missed yesterday's announcement…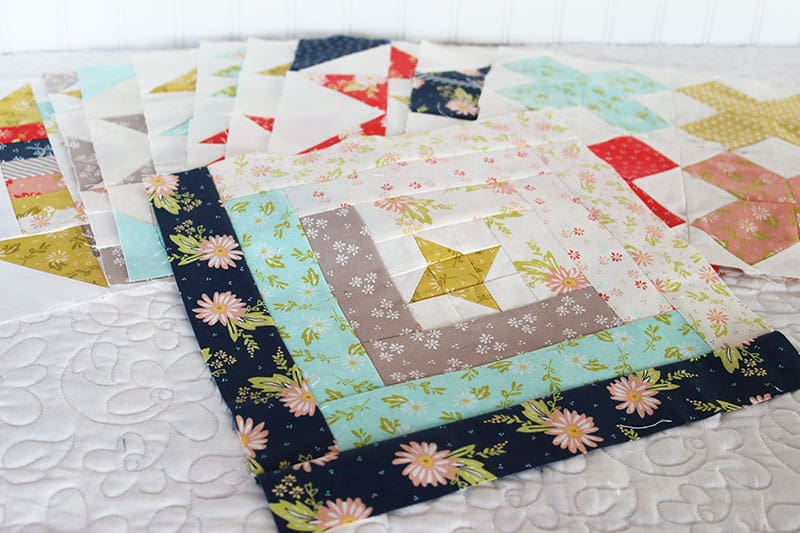 Quilt Block of the Month October 2021
Quilt Block of the Month 2021 Details
First, this is a mystery block of the month. (No full-quilt pictures yet).
The quilt is a sampler with 12 different unique pieced blocks. No applique' or paper piecing required.
Patterns release monthly on the first Thursday of the month here on the blog.
Each month, a step-by-step video tutorial sharing how to make that month's block will be featured. Watch the video here on the blog or on the YouTube channel here.
Fabric Requirements for blocks: I suggest 12-15 fat quarters for the large blocks (fat eighths will work for the small blocks). You'll also need 2-½ yards of background for the larger blocks and 1-½ yards of background for the smaller blocks.
I also have just a few more Happy Days pre-cuts in the shop .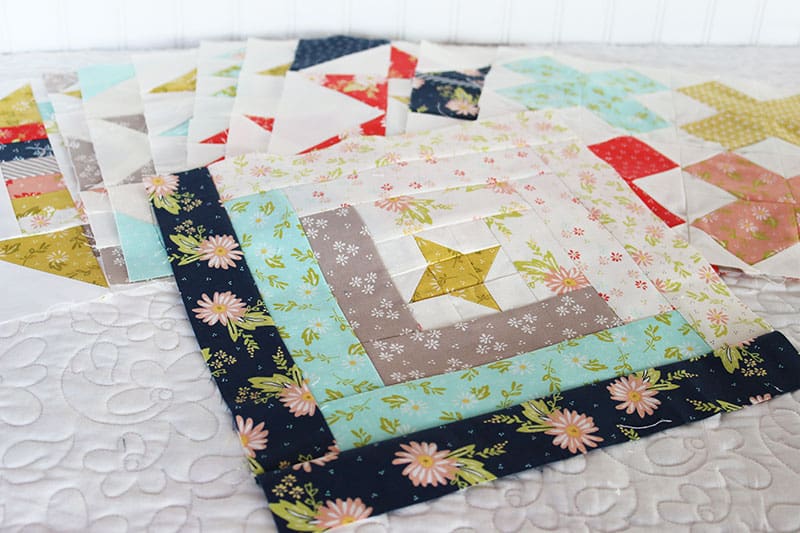 October 2021 Block Details and Construction Helps
Go here to find this month's free PDF block pattern. (Or click the button below).
I used the Log Cabin Trim Tool for my 6″ Block. Watch the video for another option for this month's 6″ finished block. I also used ½″ finished Half Square Triangle paper for the 6″ block center (if you have the Primitive Gatherings variety pack, you'll also have this size in that package). Please note that the strips for the 6″ block are cut larger to allow for trimming with the ruler or according to the pattern directions.
Now is a great time to review which fabrics or colors you might want to use more of in the remaining blocks. I keep notes if I notice a fabric I definitely want to use more of.
October Block Video
Watch this month's block video above, or go here to watch it on our YouTube channel. Get tips for this month's block along with an alternate center for the 6″ finished blocks.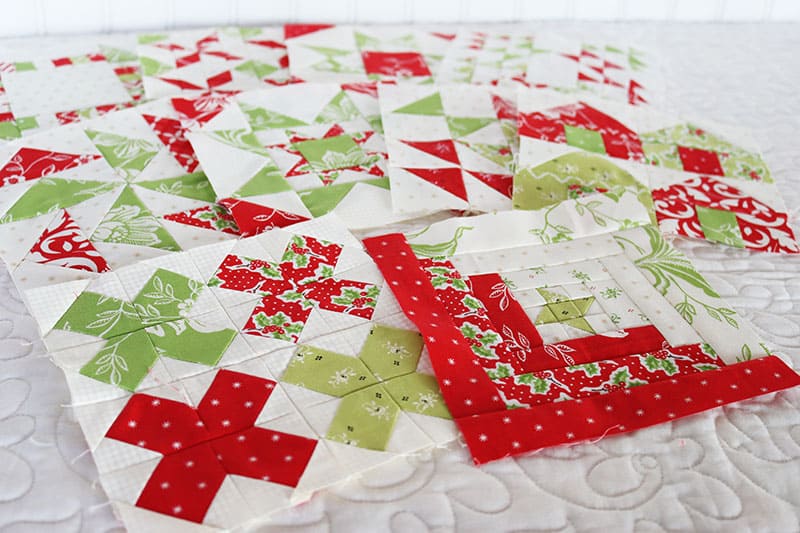 2022 Block of the Month Announcement
I'm working right now on the 2022 free Block of the Month pattern design. I will offer kits, but fabrics will be billed and shipped quarterly with patterns available on the blog for free each month. Of course I'll be using Seashore Drive Fabrics for the kits. Find more 2022 Block of the Month details on this post.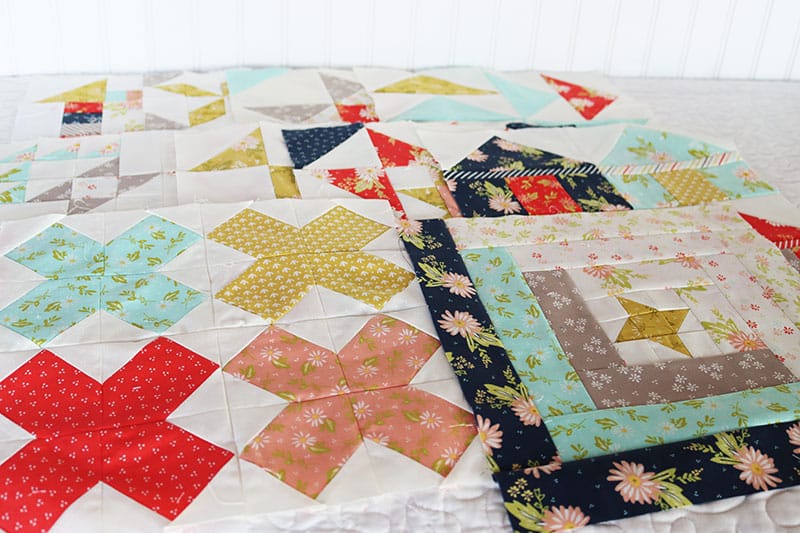 Happy quilting, and thanks so much for stopping by!