Hello! Today I'm sharing my quilt block of the month patterns for May. And this month's blocks are some fun ones! I love how they turned out in both versions: the scrappy large block version and the red and green small block version! And I've loved seeing so many versions of these blocks showing up in my Instagram feed. Thank you so much to those who are tagging your blocks #aquiltinglife so I can find them!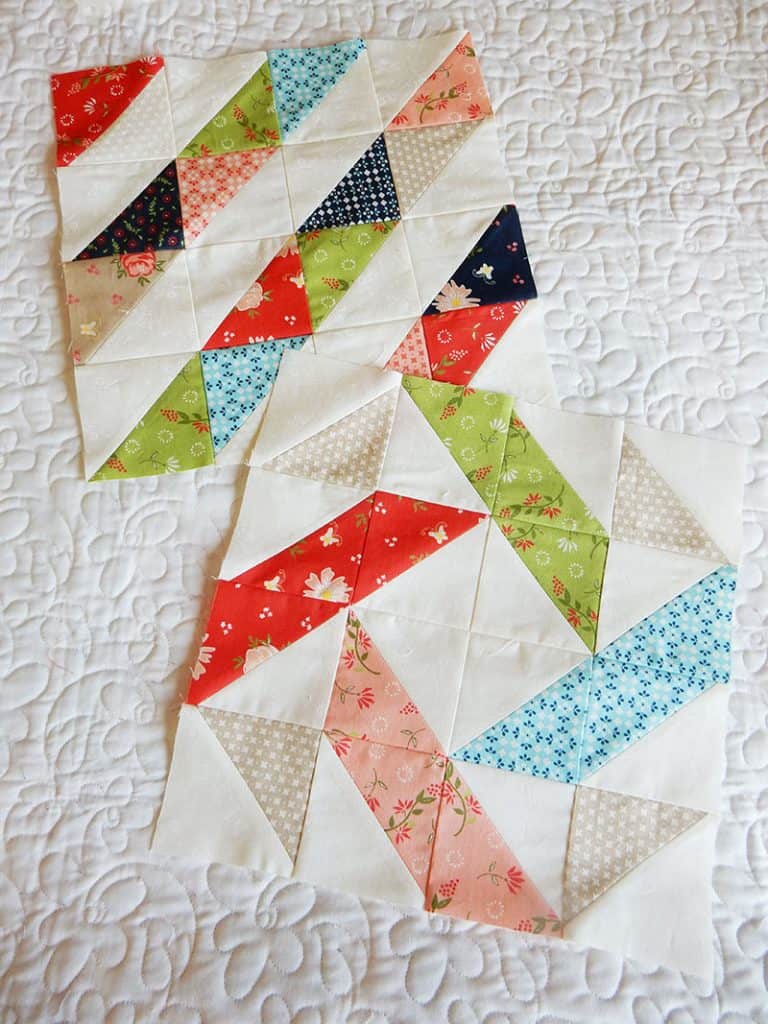 I had some extra half-square triangles from a new Harper's Garden fabric project and used those for this month's large scrappy version blocks. They turned out really fun, I think.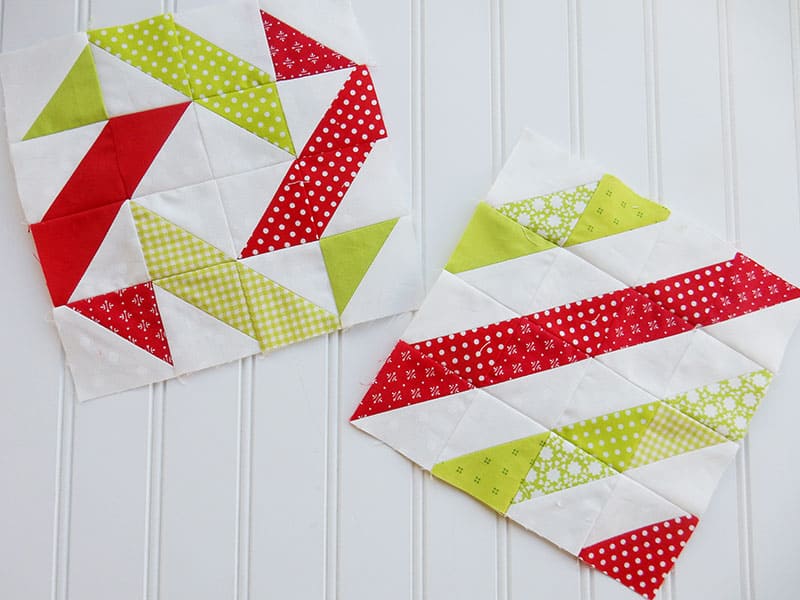 I also love how the red and green version blocks turned out. It's so much fun to play with the color arrangements each months for both versions.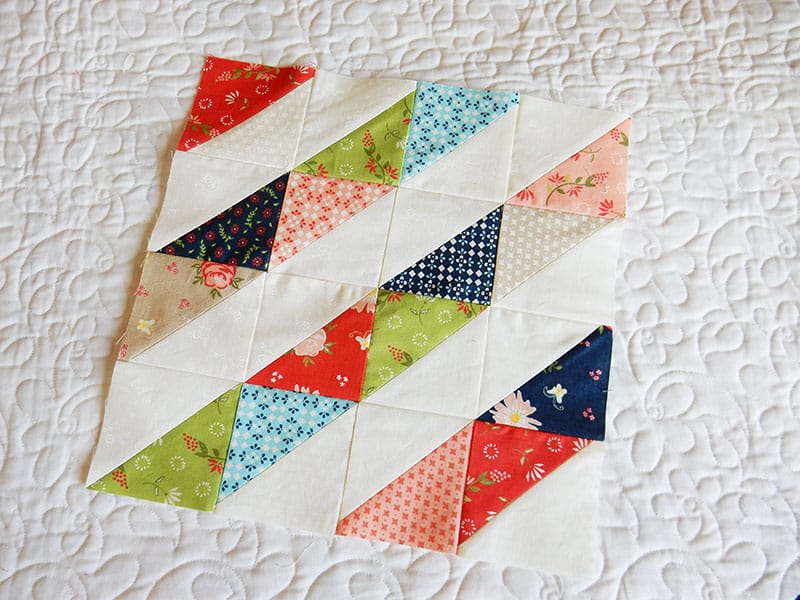 May Block 1 features a simple diagonal row lay out.
And May Block 2 features a fun ribbon design. I really do love both of these blocks this month!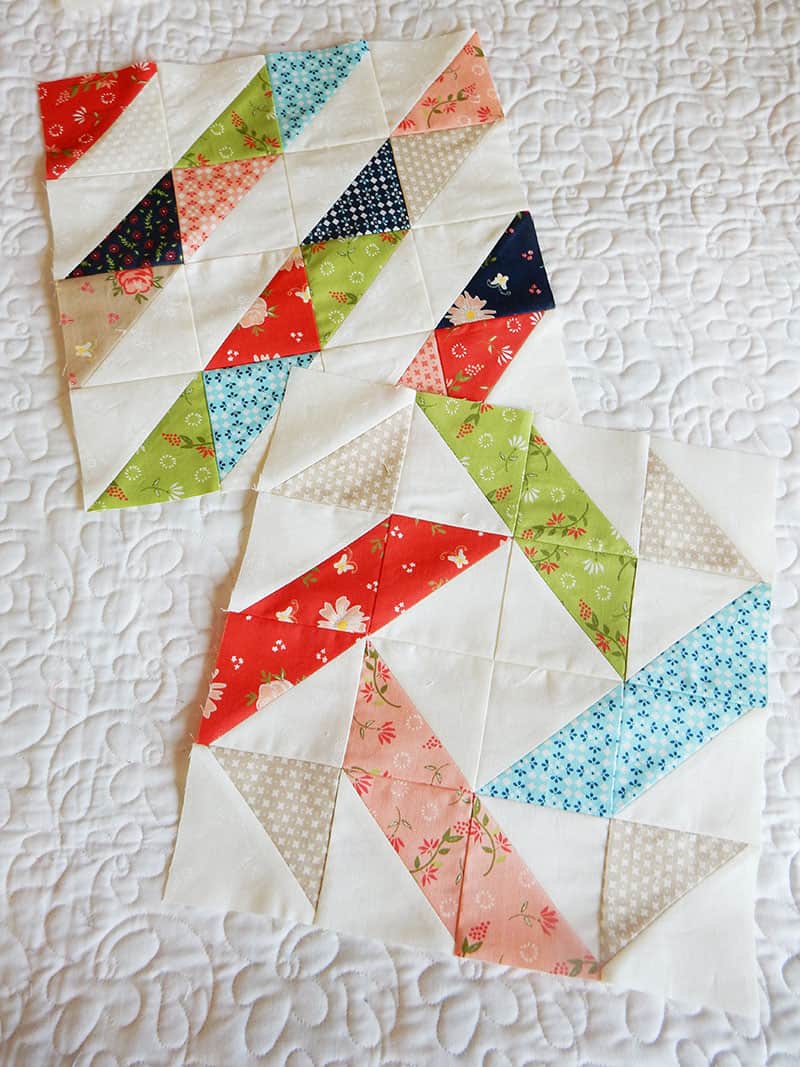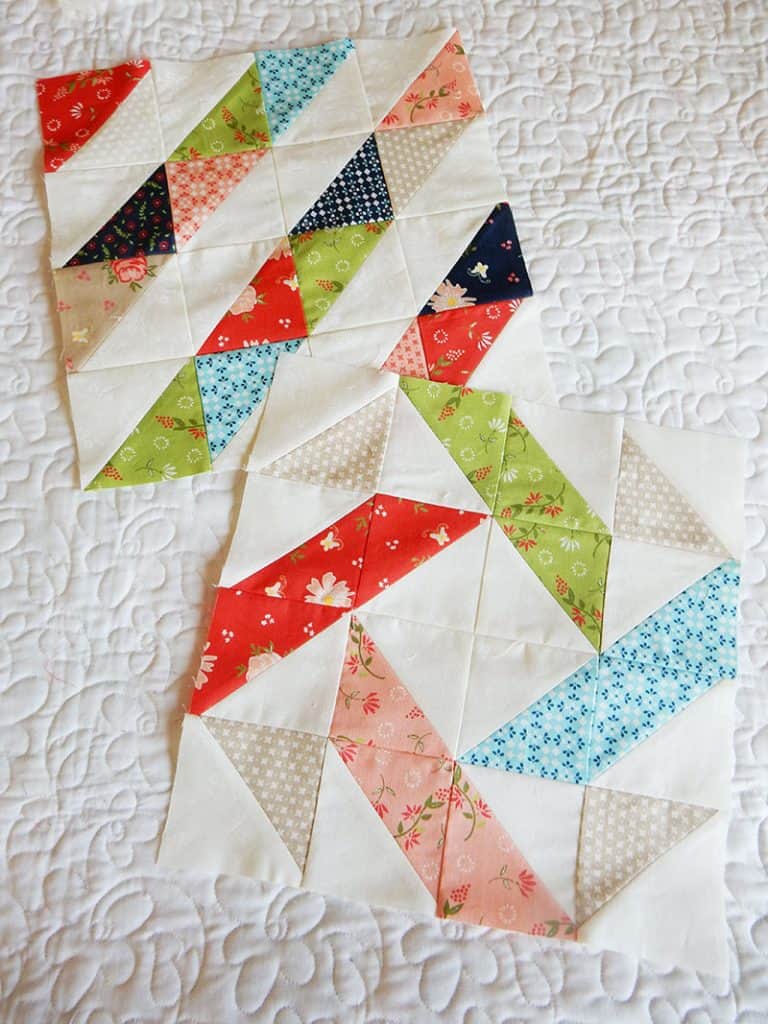 A Quilting Life Quilt Block of the Month May 2019 Links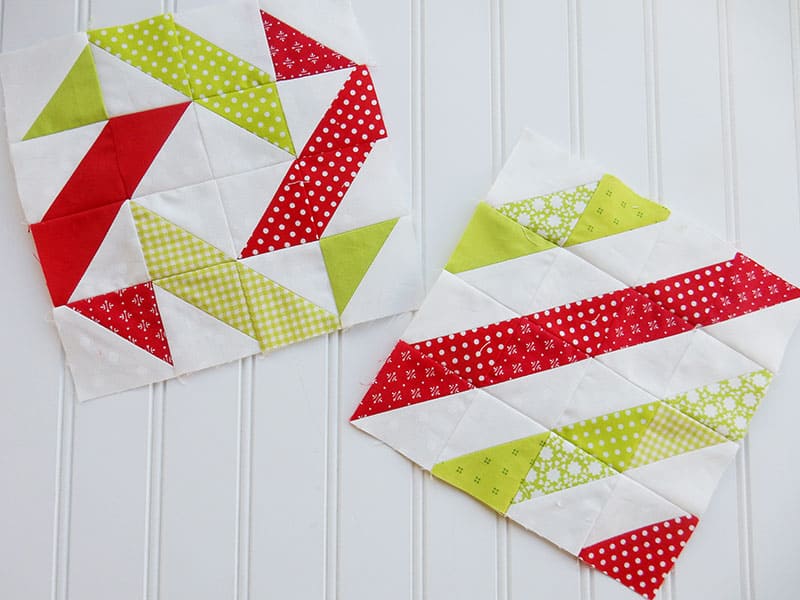 International Quilt Market is fast approaching, and I'm still working to get ready for that. I'm hoping to finish up this quilt in June, though, and then provide the different setting option information for you so you can get started on that part of the quilt.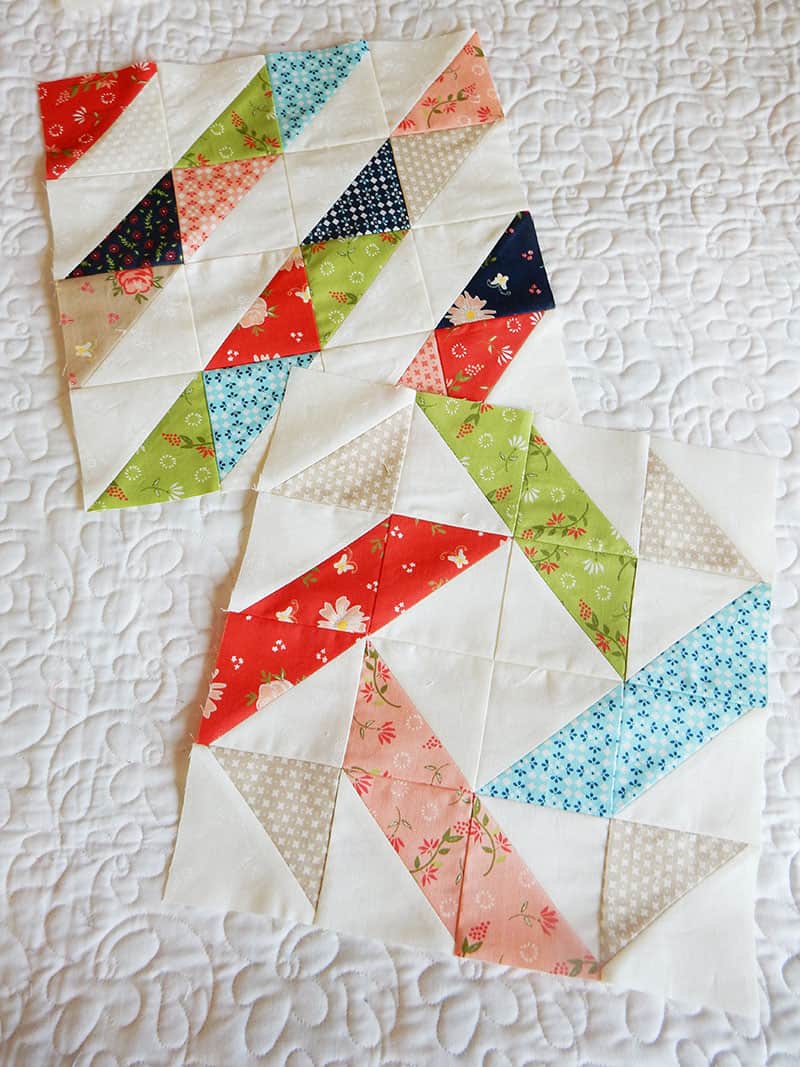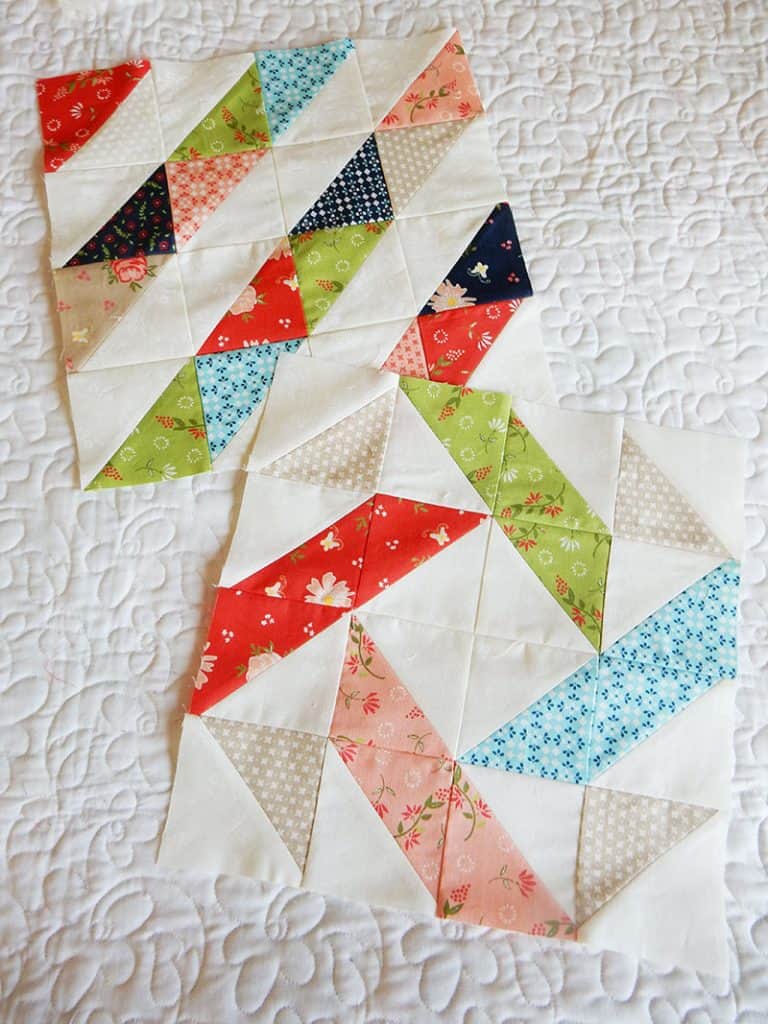 Happy quilting, and thanks so much for stopping by!