Hello! For today's Sew Your Stash post I'm talking about all things jelly rolls. Jelly Rolls are one of my favorite fabric pre-cuts. Moda Jelly Rolls contain 40 strips of 2 ½″ x width of fabric rectangles from a given fabric collection. Since all Moda Jelly Rolls contain 40 strips, some of the strips may be duplicated in smaller collections. Not only are Jelly Rolls incredibly cute to look at (and sometimes very hard to unroll), but they are also huge timesavers in the sewing room. Read on for more about jelly roll strips and a short video with my favorite jelly roll tips & tricks.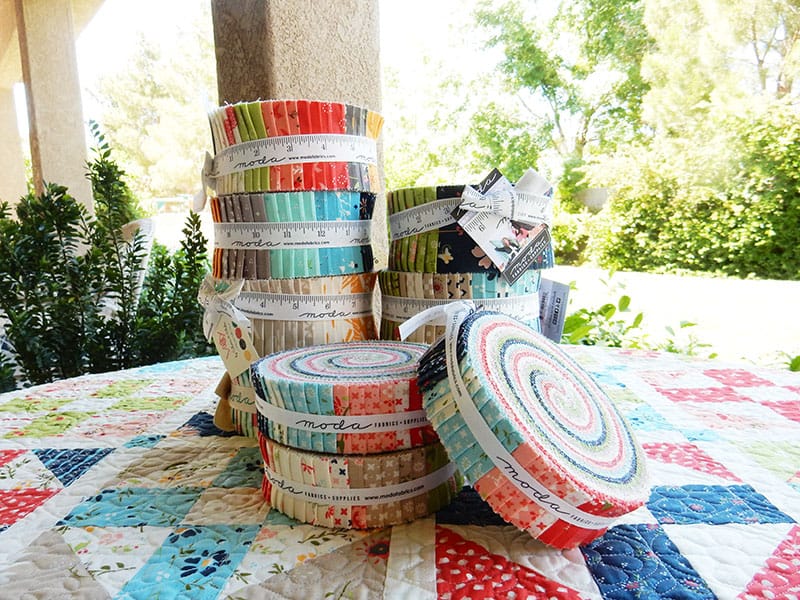 Whether you're a quilter who has been unrolling and using jelly rolls for years, or a beginner who is wondering why on earth to purchase a jelly roll, this post will give you some options and ideas for these versatile pre-cut strips. The invention of the jelly roll pre-cut ushered in a new era of time-saving for quilters. First came strip-piecing which offers many different ways to save time in quilting. But with the introduction of pre-cut strips, that time-saving can be taken to a whole new level!
Jelly Roll Strips Tips & Tricks
Watch the video above for some simple jelly roll tips and tricks, and then keep reading for even more ideas.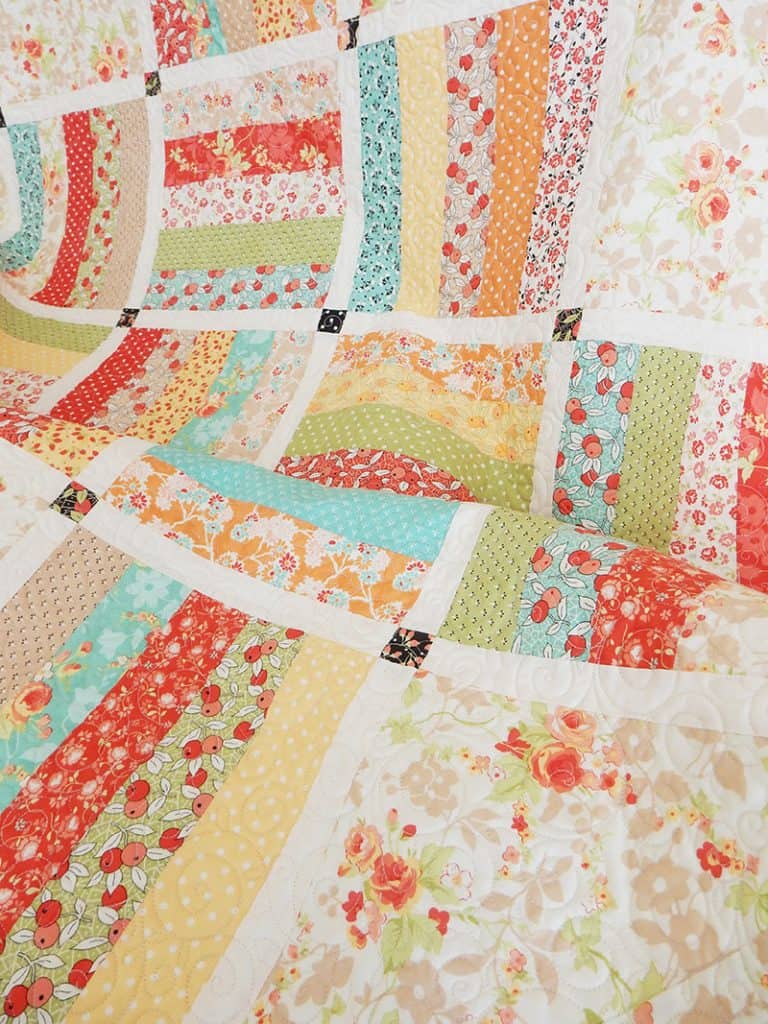 More Blog Posts with Tips for Using Jelly Roll Strips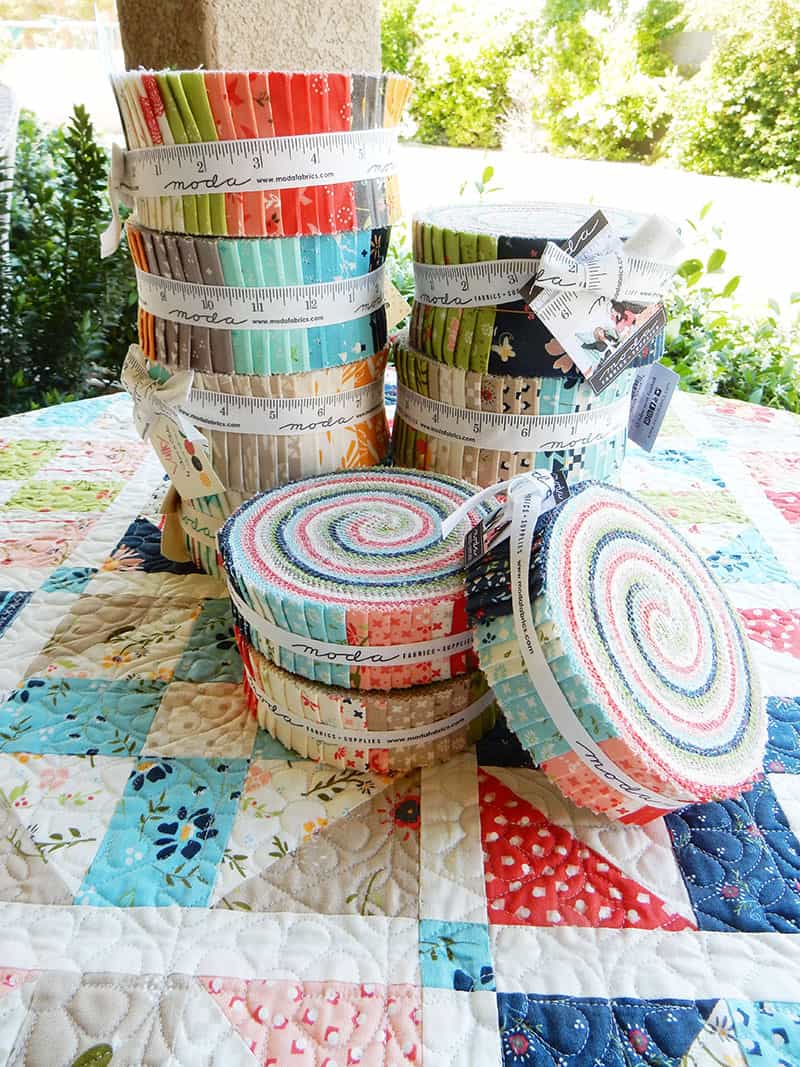 Storing Extra Jelly Roll Strips
While it's fun to leave jelly rolls as they arrive with their ribbons intact, it's much better to use the jelly roll fabrics to make beautiful quilts. But what about the extra strips that might be left over from projects and quilts. Here are a few of the ways I store left-over strips:
I keep left-over strips in three different bins. One bin contains red and green strips that I can use to make Christmas quilts and decor. A second bin contains strips left over from a variety of our fabric collections. And the third bin contains all of my other left over strips.
I also cut my own 2 ½″ x width of fabric strips from project left-overs. They are then added to the appropriate bins.
Sometimes I cut a 2 ½″ x 2 ½″ square from the end of extra strips to add to my 2 ½″ squares box.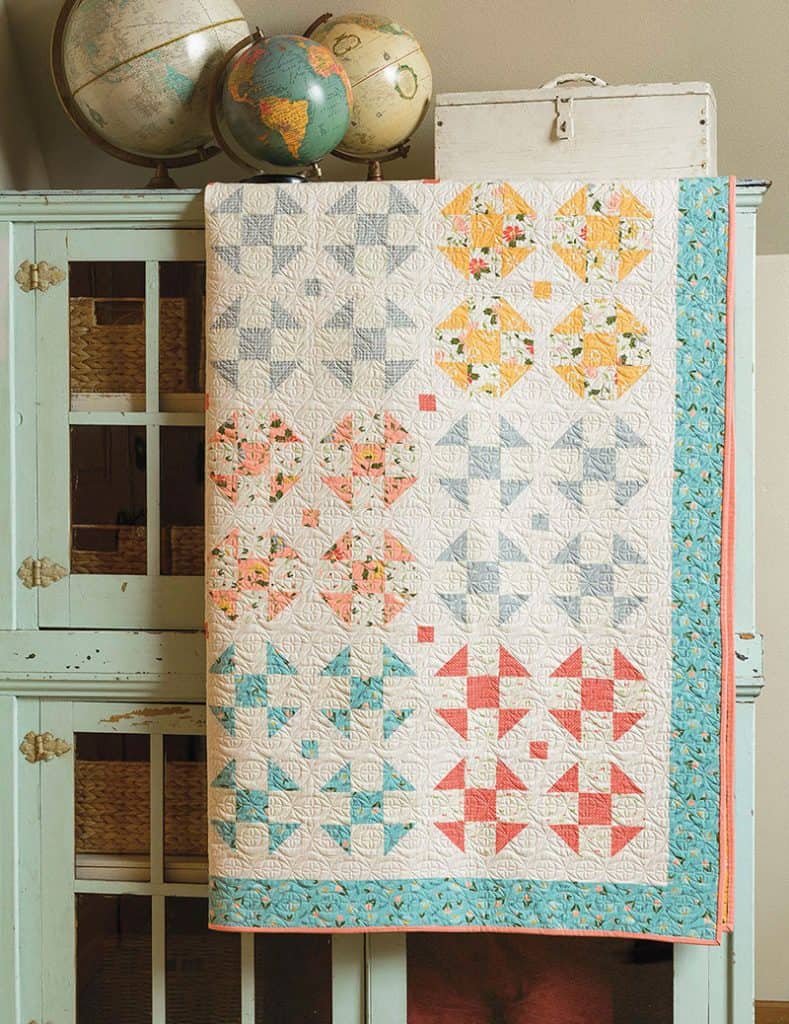 Do you have any more tips and tricks for using jelly rolls? Or any favorite patterns? I'd love to hear your ideas in the comments! I'll leave you with one of my most favorite strip-pieced quilts…my Scrappy Trip Around the World quilt…shown below!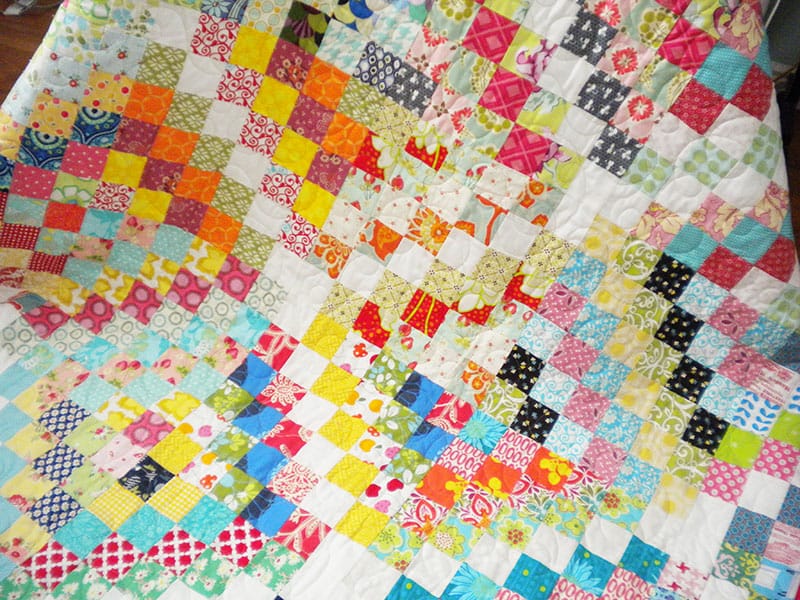 Happy Quilting, and thanks so much for stopping by!