Hello, friends! Today I'm sharing the Quilt Block of the Month July 2022. We are now officially past the half-way point for this quilt along, and the block photos are getting more exciting to see. Thank you so much for sharing your progress photos. I love stars, and I love pinwheels–and this month's block combines both of those elements.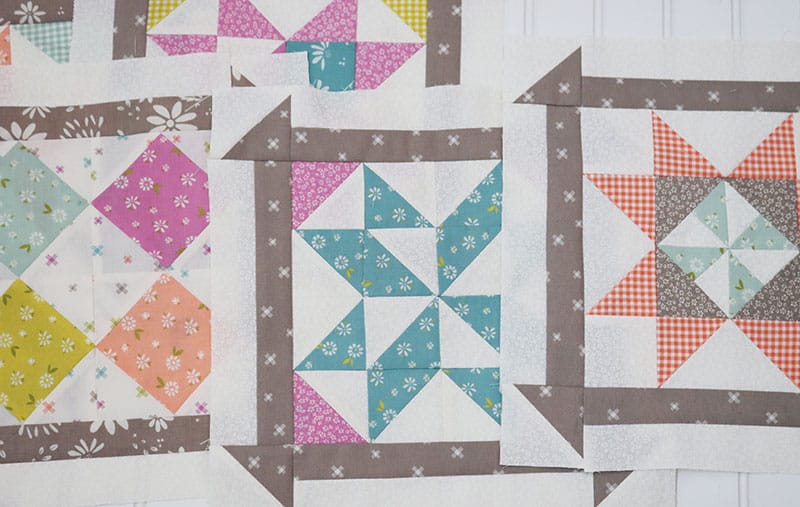 Quilt Block of the Month July 2022
Quilt Block of the Month 2022 Details
This year's quilt is a sampler with 12 different unique pieced blocks. There is no applique' or paper piecing required. Once again, I will be sharing block patterns in two sizes: 12″ finished and 6″ finished.
Patterns release monthly on the first Thursday of the month here on the blog.
Each month, a step-by-step video tutorial features helps to make to make that month's block. Watch the video here on the blog or on the YouTube channel here.
And find answers to Block of the Month Frequently Asked Questions here.
Finally, I've recently received a few questions about the finished size of this year's quilt. I haven't finalized my setting, but since the blocks are the same as last year's, the finished sizes will be similar: 27″ x 34″ for the small quilt with 6″ blocks and 52″ x 67″ for the larger quilt with 12″ blocks. Of course, you can always make additional blocks and/or add additional borders to increase your quilt size.
July Block of the Month: Tips & Tricks
Here are a few tips and tricks for this month's block:
First, go here, or click the button below for the pattern.
Be sure your half-square triangles are accurately trimmed. This will help ensure the block center turns out the correct size.
You might want to use the Mini Simple Folded Corners ruler when adding the accent corners to the center unit (grey in my large block and red in my small version).
Finally, the Creative Grids Ultimate Flying Geese Tool is a great way to make sure your flying geese units come out at the precise size. (Bloc Loc Rulers are another great option for flying geese).
Quilt Block of Month Video
Watch this month's block of the month video above or go here to watch it on our YouTube channel.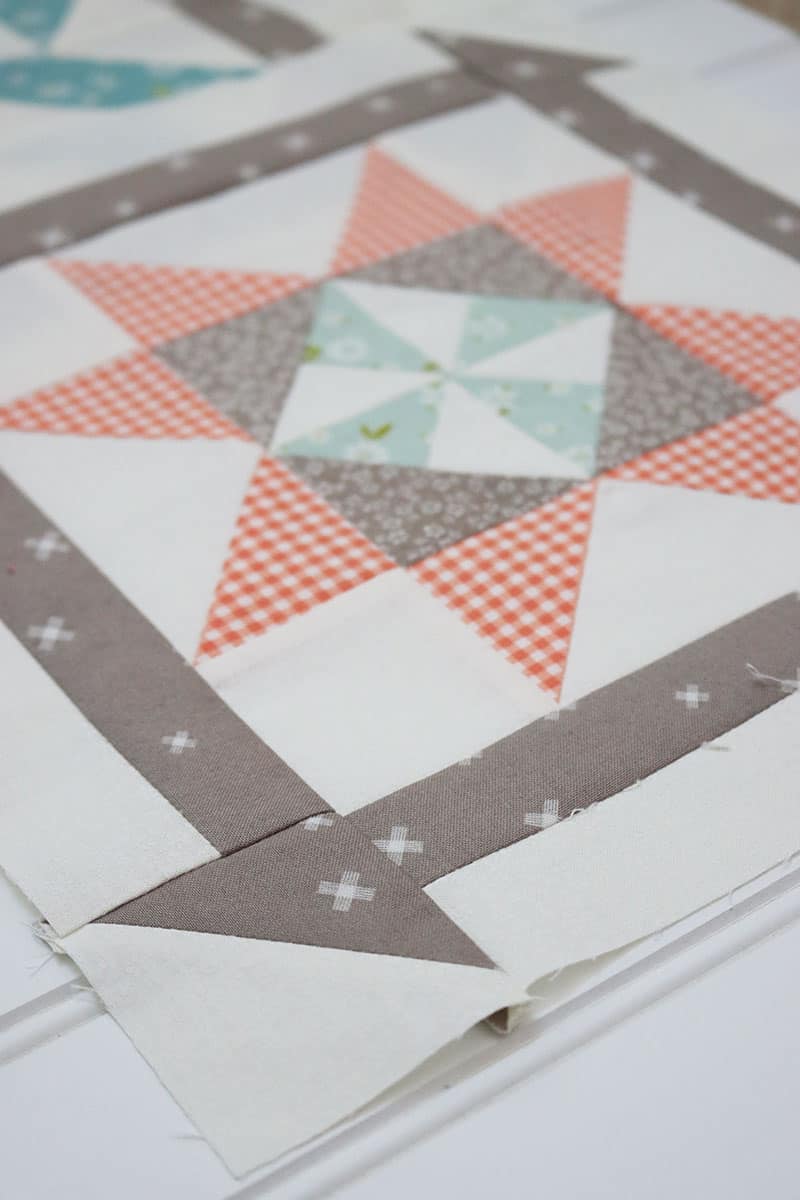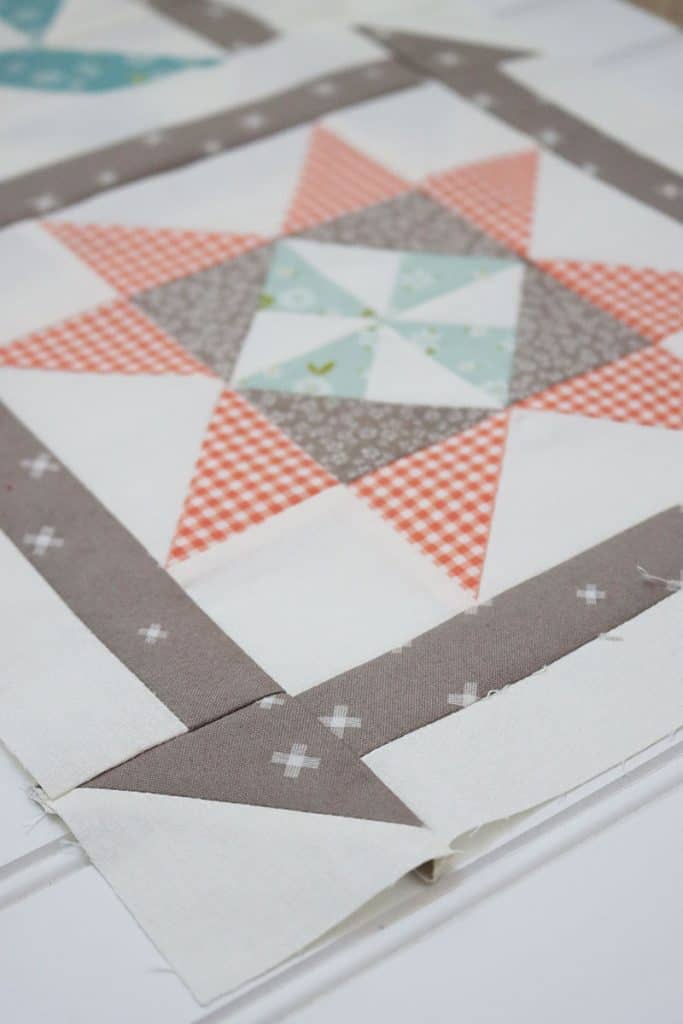 Next Month's Block
I'll share next month's block and video on Thursday, August 4th. Also, I'm getting ready to design my 2023 BOM. If you have any requests or thoughts on the type of quilt you might want to sew next year, I'd love for you to leave a note in the comments 🙂
Happy quilting!