Hello, friends, and happy Wednesday! Today I'm sharing Moda Blockheads 4 Block 16 which is a delightful Indiana Puzzle block from Moda's own Tammy Vonderschmitt. I do have a couple of tips for today's block that will help with ease of construction and accuracy. And I really enjoyed taking a few group pictures this week of my large and small blocks–it's so fun to see this quilt starting to come together.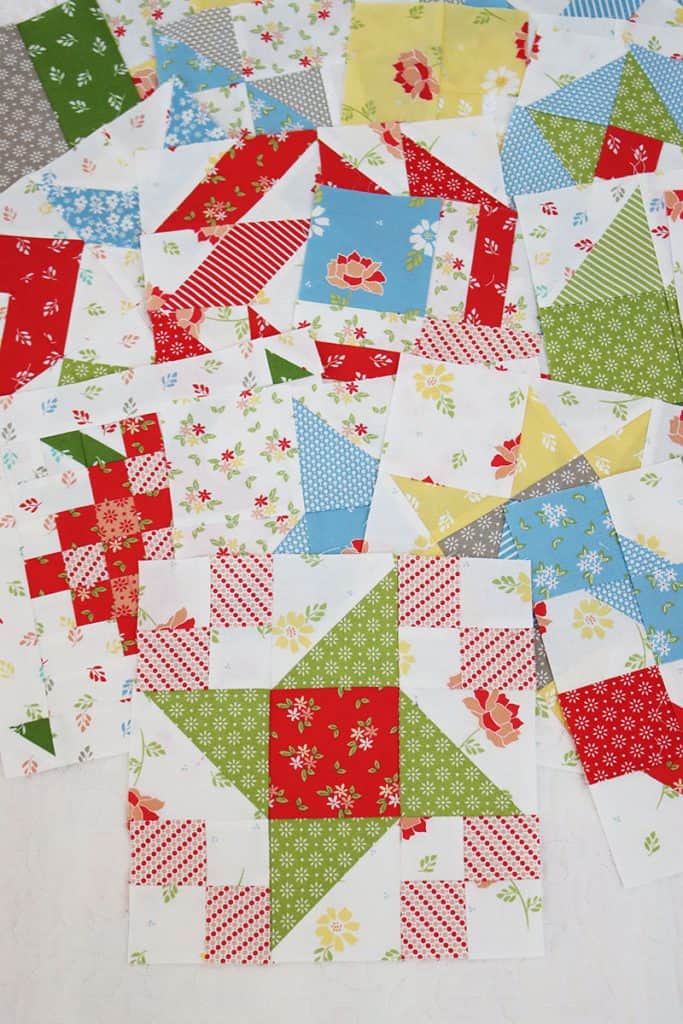 Moda Blockheads 4 Block 16
Block 16 Tips and Tricks
See below for this week's pattern link. Also find a couple of things I did differently with my block construction:
Instead of cutting squares for the four-patch units in the corners, I cut strips and then used strip-piecing for my four-patch units. This is especially helpful for the smaller size block.
I also sized up the squares for the half-square triangle units by ⅛″ on each side to allow more room for trimming those units to size.
And go here or click the button below for the PDF pattern for block 16.
Moda Blockheads 4 Sew Along Information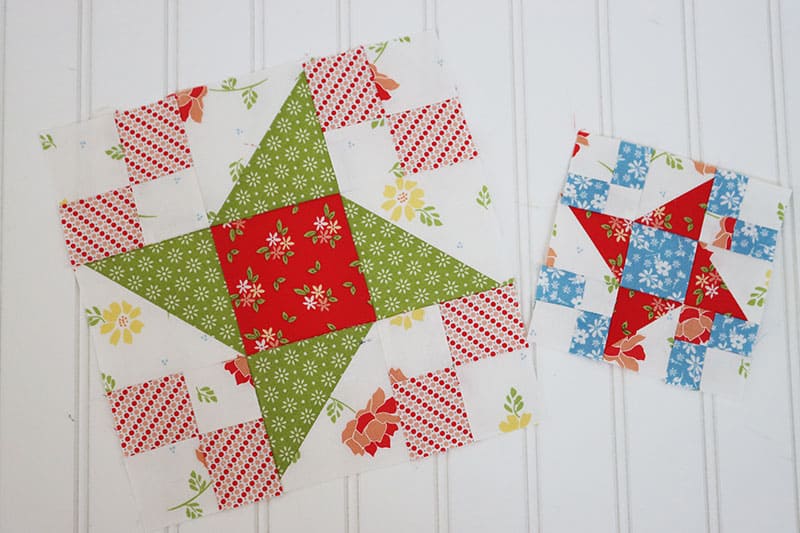 Our Next Blocks…
Be on the lookout for a bonus block coming later this week. And I'll share block 17 on Wednesday, July 13th. Thanks so much for stopping by to read the Moda Blockheads 4 Block 16 post.
Happy quilting!