Hello! Today I'm happy to be sharing the Quilt Block of the Month December 2021. Along with the December block pattern, I'm also sharing the finishing instructions for the quilt. In today's video I also talk about the different ways I finished each of my quilts and share up close photos of the quilting for both projects.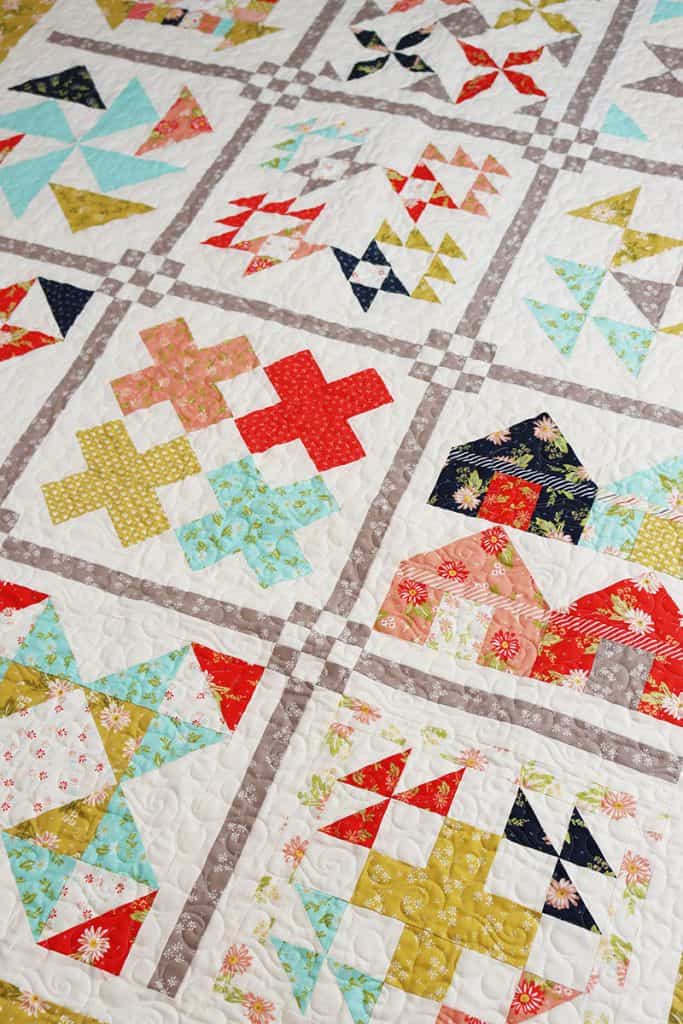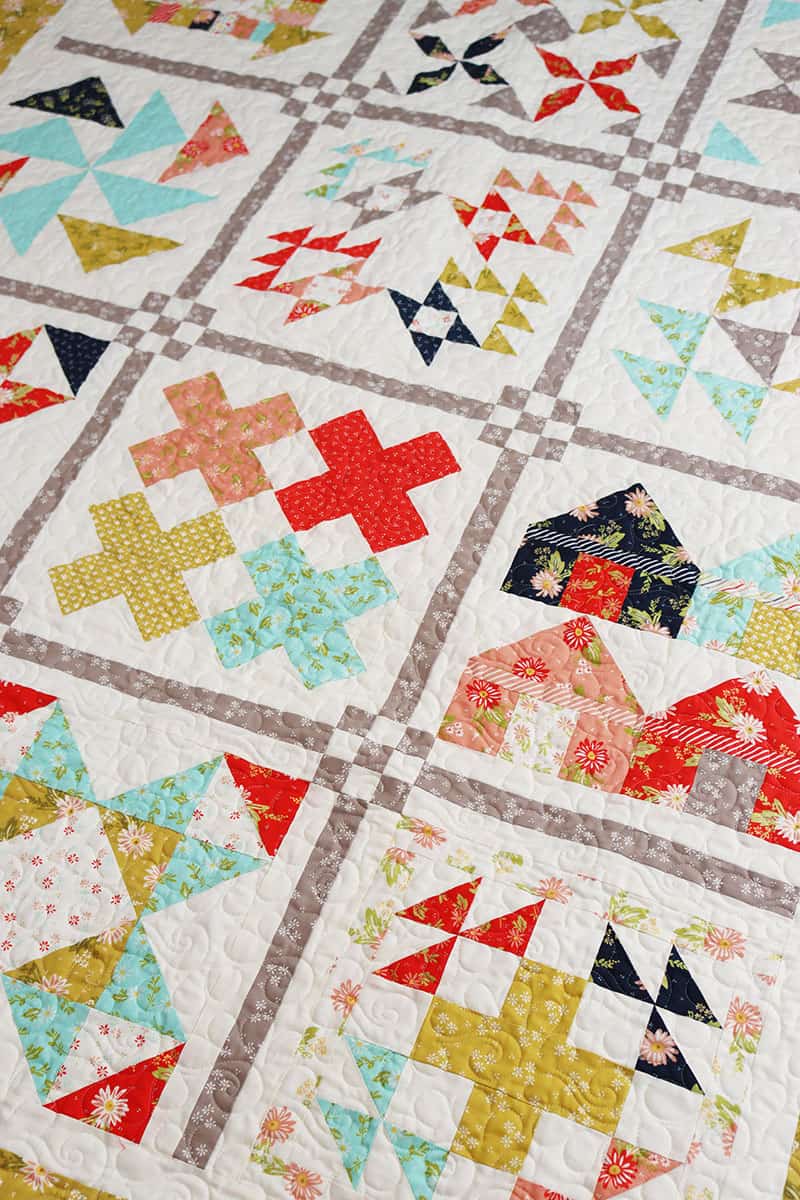 Quilt Block of the Month December 2021
The quilt is a sampler with 12 different unique pieced blocks. No applique' or paper piecing required.
Patterns release monthly on the first Thursday of the month here on the blog.
Each month, a step-by-step video tutorial sharing how to make that month's block will be featured. Watch the video here on the blog or on the YouTube channel here.
Fabric Requirements for blocks: I suggest 12-15 fat quarters for the large blocks (fat eighths will work for the small blocks). You'll also need 2-½ yards of background for the larger blocks and 1-½ yards of background for the smaller blocks.
I also have just a few more Happy Days bundles and yardage in the shop here.
2021December Quilt Block Details
The December block is a fun mix of half square triangles and squares and rectangles. I was able to use some left over half-square triangles for this block in both of my quilts, so I didn't have to do a lot of sewing. The little outer border also sets of the block. I used a low-volume print for those outer borders in both quilts.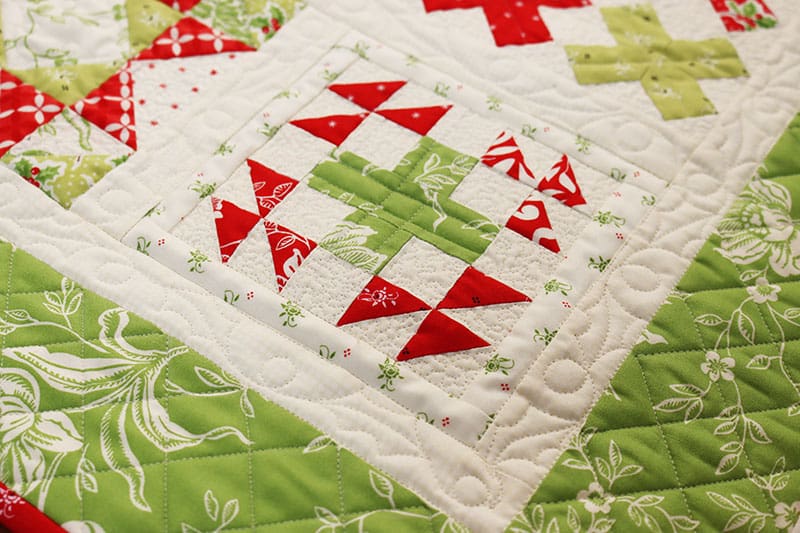 Pattern Link December 2021
Go here to download the December 2021 Block pattern PDF, or click the button below. Remember to download the PDF before the end of the year as they won't be available next year for free when my new BOM program begins. (They will be available as a full set of patterns in my Etsy shop).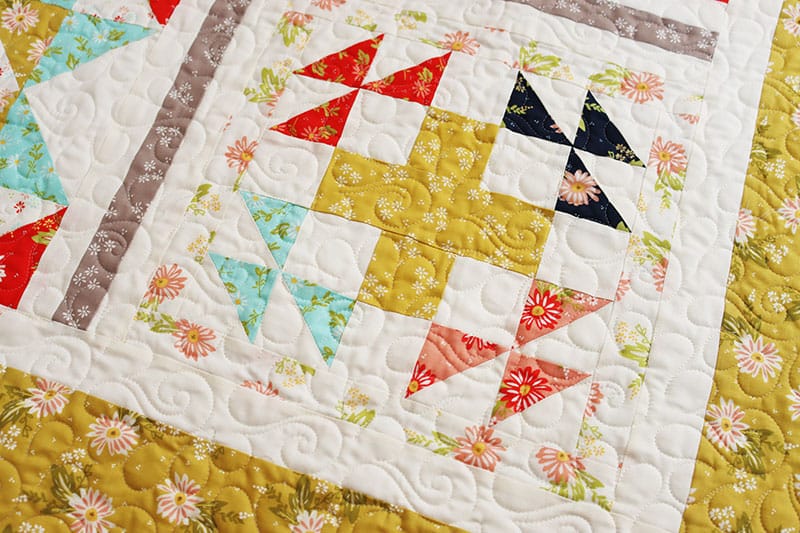 Quilt Block + Finishing Video
Watch this month's block tutorial video above, or go here to watch it on our YouTube channel. In the video I share the difference in the way I finished each of my quilt versions with a few thoughts that might be helpful as you choose how to finish your quilt.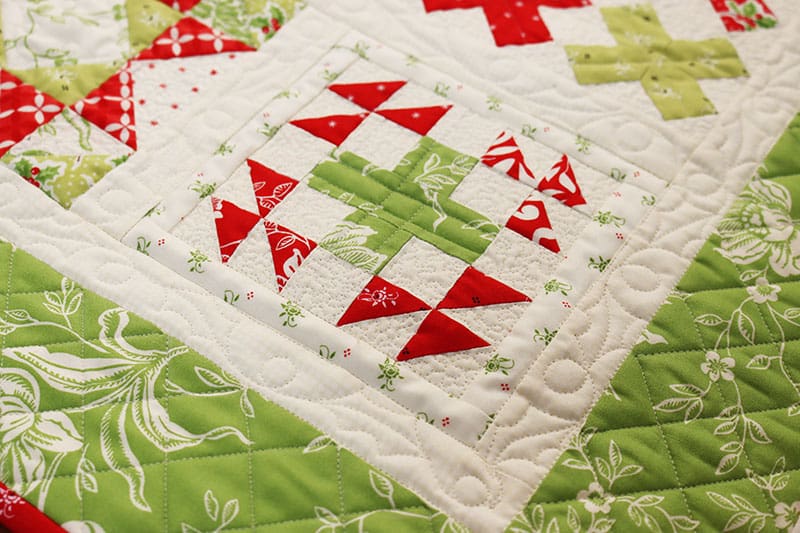 Finishing Instructions
The finishing instruction PDF contains instructions for finishing both versions. Go here for the finishing instructions, or click the button below.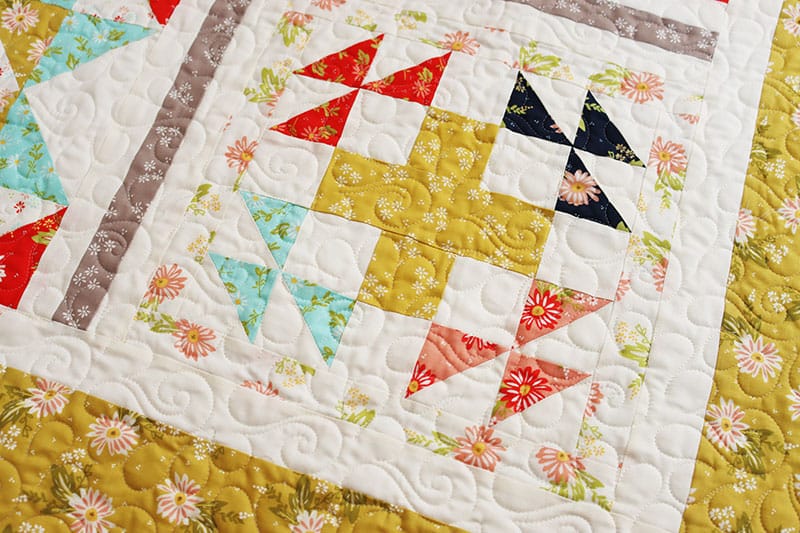 Quilt Block of the Month 2022
Thank you so very much for joining in on this year's Mystery Quilt Block of the Month. I hope you'll also join in on the fun for 2022. The quilt is one I'm super excited to share, and the January pattern will post on Thursday, January 6, 2022. (I have a few more spots for kits for the 2022 quilt, so please email me if you'd like to be on that list).
Happy quilting!