Hello, friends! Today I'm sharing the A Quilting Life November 2021 Favorites which includes the most read posts from the month along with projects I've completed, books read, coming soon items, and more. The end of the year, and the beginning of 2022 are just around the corner with lots to do in the next few weeks! It's always fun to look back at the month and see some of your favorites and reflect on my own.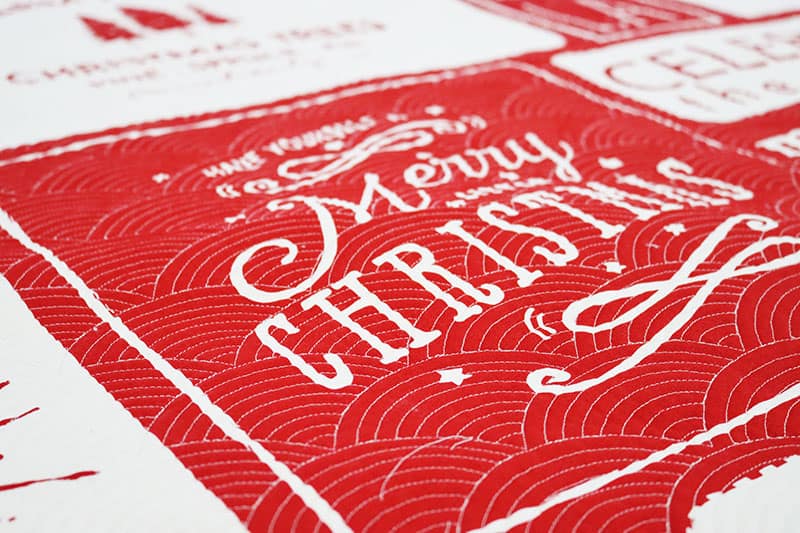 A Quilting Life November 2021 Favorites
Most-Read Posts
This month's list was a little bit of a surprise because the most read post actually appeared quite late in the month (just last week). I guess everyone is definitely getting ready for Christmas now. Here are this month's reader favorites:
Made
This month my priority was making a fun scrap quilt for an upcoming book publication. I had a set schedule for cutting and sewing my blocks and got it done ahead of time. I'll be picking it up from the quilter this week and getting it sent off to the publisher. It's definitely one of my favorites. It uses fabrics from nearly all of our collections, and I've got a picture above to give you a little idea of the mix. I've also been sewing lots of Grandmother's Flower Garden blocks in an effort to get my Bouquet quilt finished up and to the quilter as soon as possible. This one also uses fabrics from nearly all of our collections!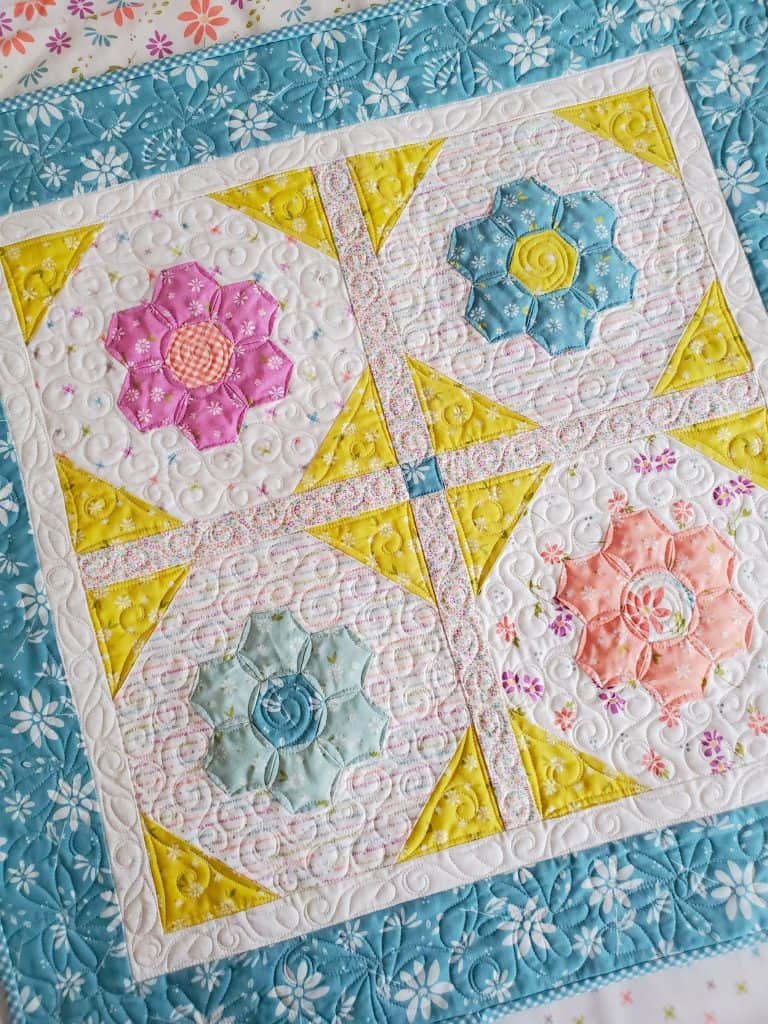 Things I'm Loving Now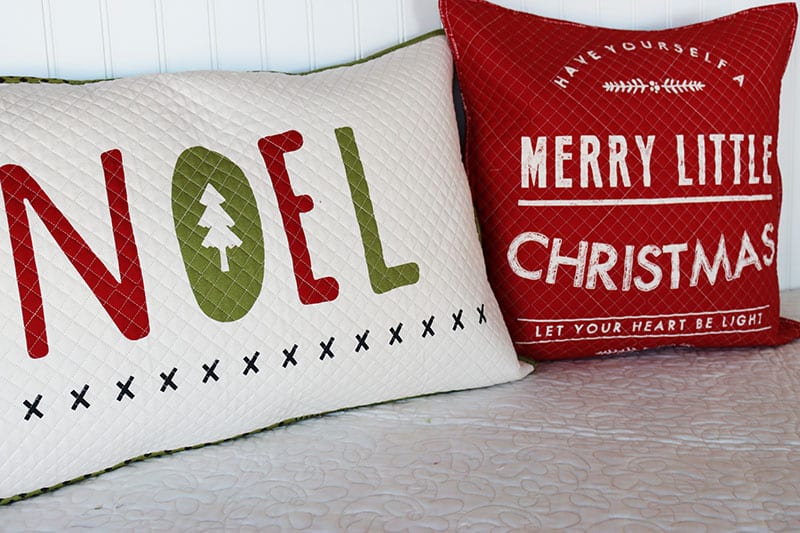 Coming Soon
I'll be sharing the December Quilt Block of the Month and finishing instructions in my next post. The January Mystery Block of the Month will begin on January 6th. It's a fun one! Finally, I've also added some scrap bags and bundles to the shop here that always go quickly.
Thanks so much for stopping by to read the A Quilting Life November 2021 Favorites post. If you're looking for more project inspiration, you can find all of the previous post in this series here.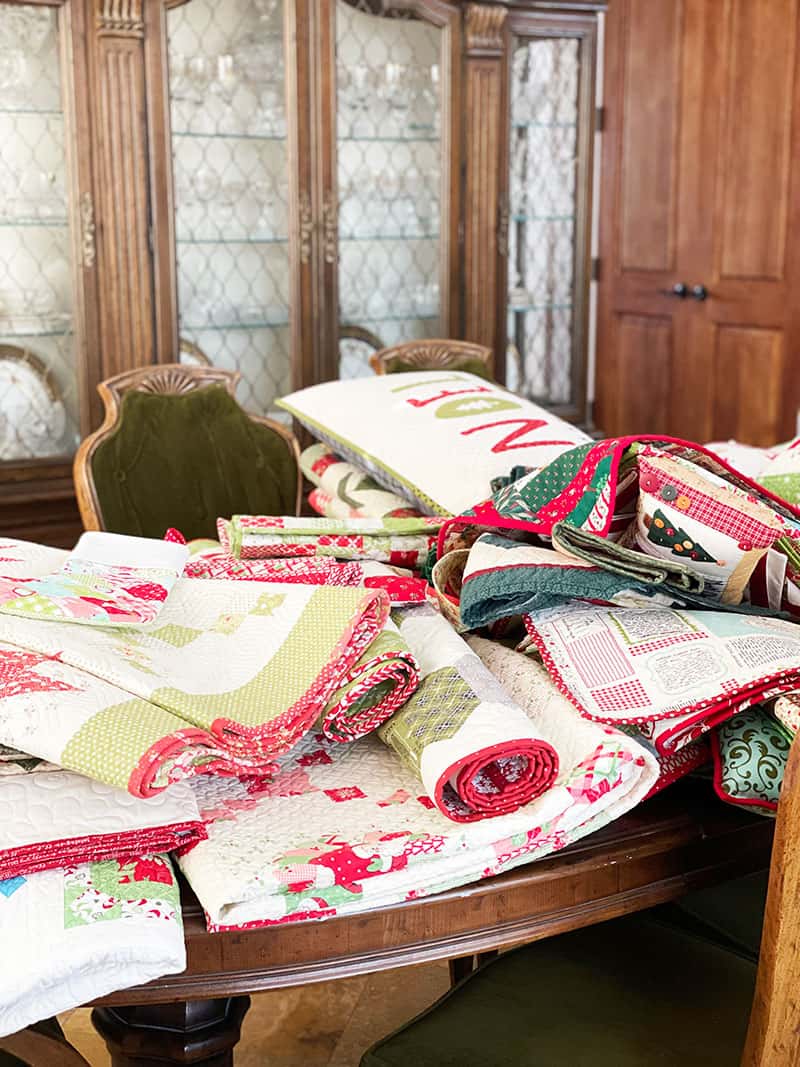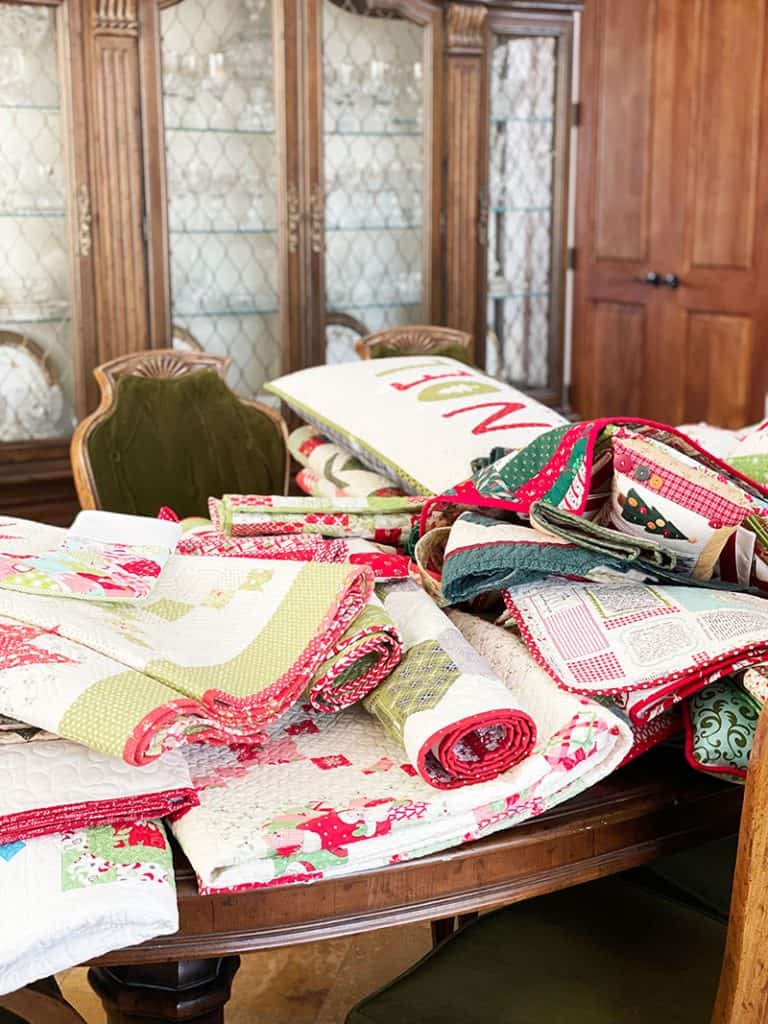 Happy quilting!