Hello and happy Tuesday!  Today I'm sharing the Quilting Life Mystery Block of the Month November 2018 blocks.  This month has had a really busy beginning, so I'm a little later than usual in sharing these blocks.  I'm still hoping to have the December blocks posted for you by the end of this month as well.  I know many of you are planning on these quilts for Christmas!  Also, I've added the small block information for the months January through March and will have links for those at the end of this post.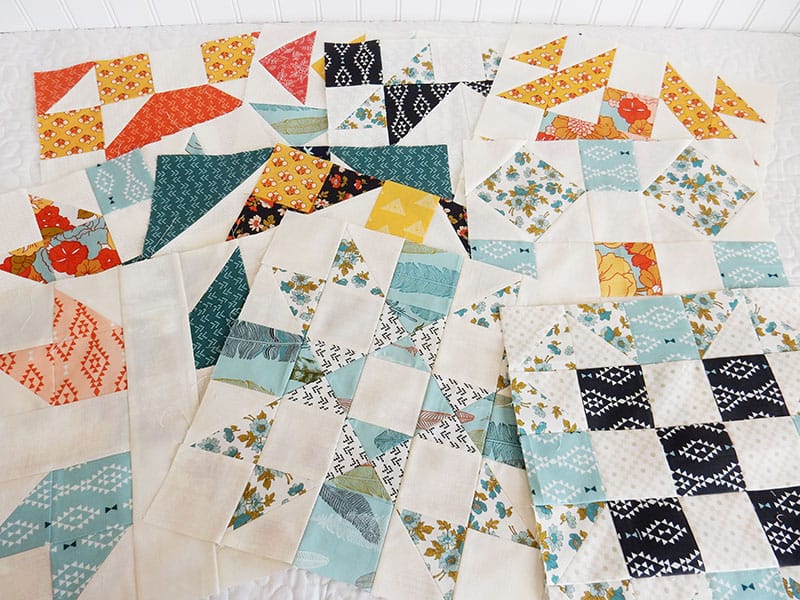 This month I once again made three different versions of the block.  And I did something just a little differently on my blue version.  I really wanted to add some more navy into the mix but didn't have enough to use it for all of the dark pieces.  I substituted a second fabric for the dark pieces for this block only.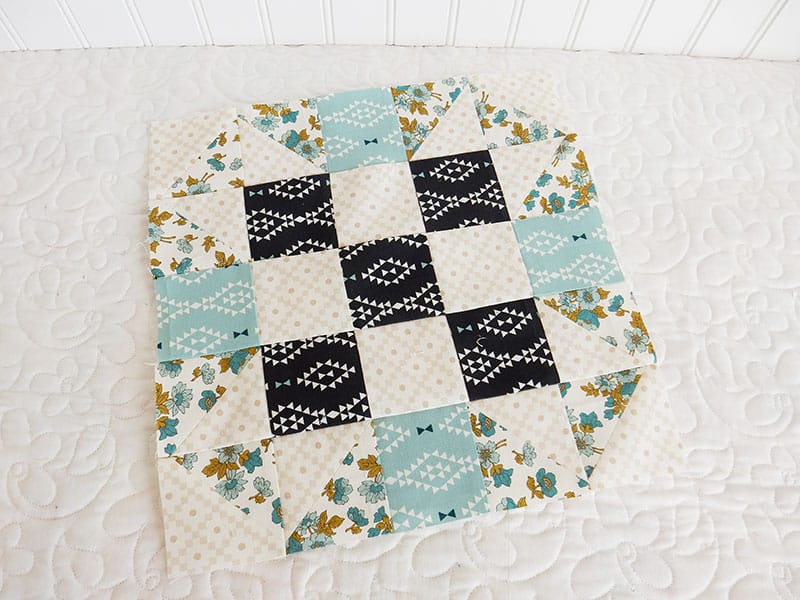 So the four squares in the center of each side of the block are listed under the requirements for the dark fabrics.  You'll see in my Christmas version how it looks with just one fabric for those squares.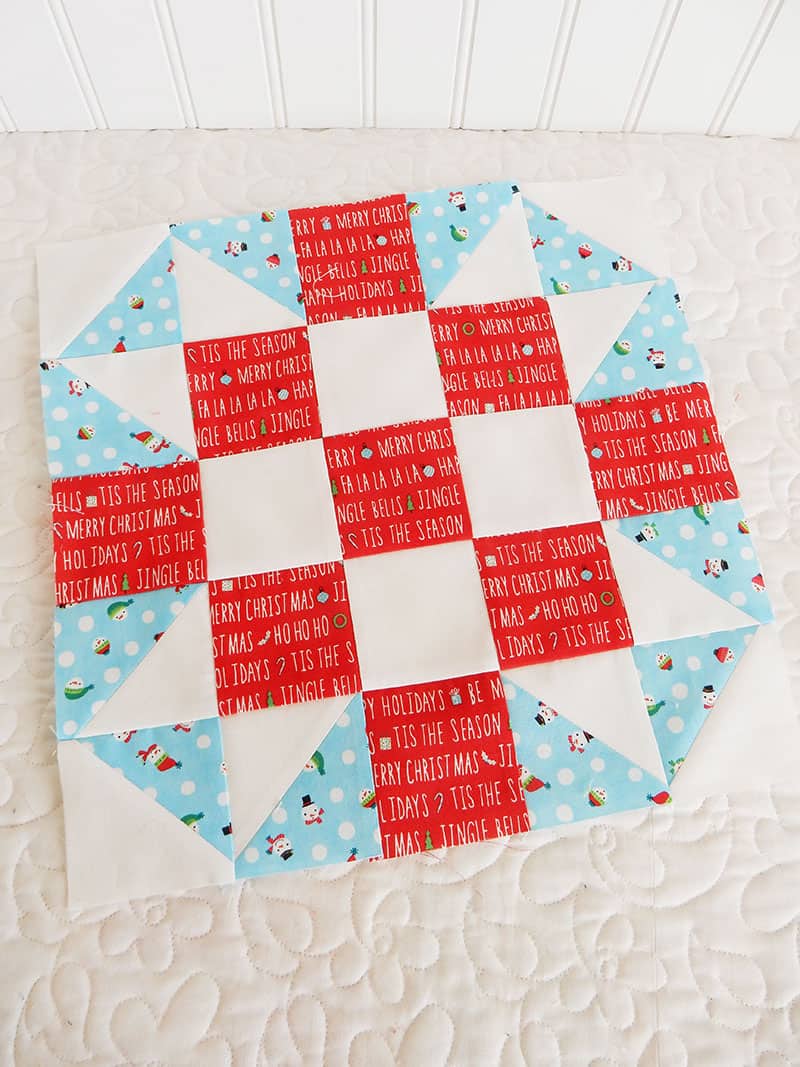 I like the look better with just the two fabrics and background.  But sometimes in quilting you do what you have to do when you run out of fabric 🙂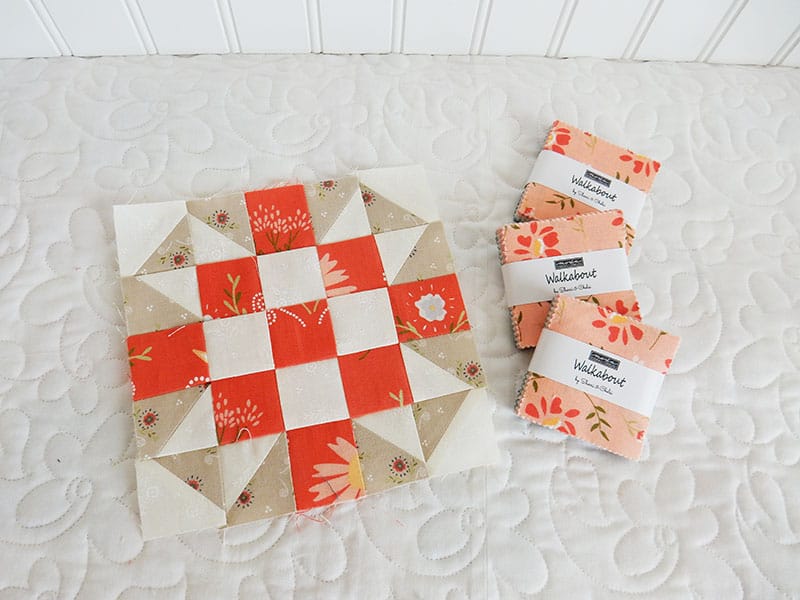 I think the secondary star pattern formed by the background fabrics shows up better when there are just two prints used in the block.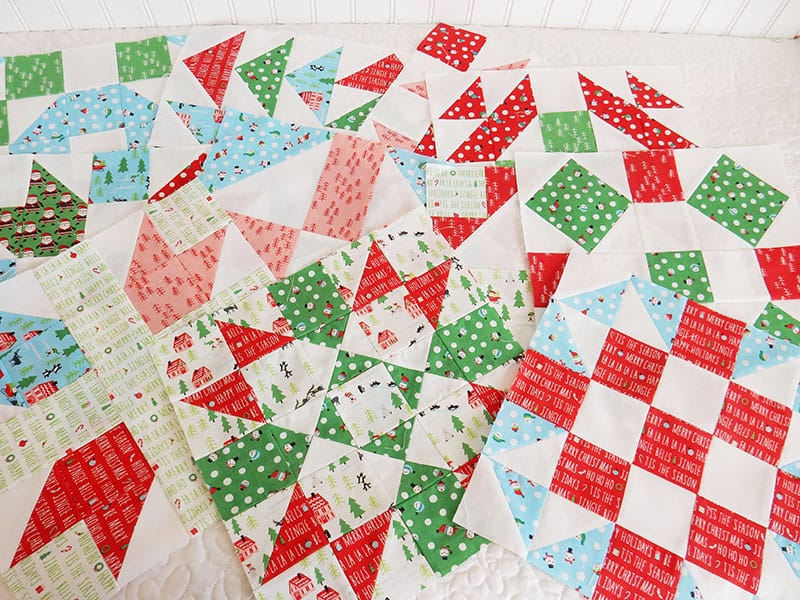 It's so fun to see all of the blocks together.  I can't believe there is just one more to make!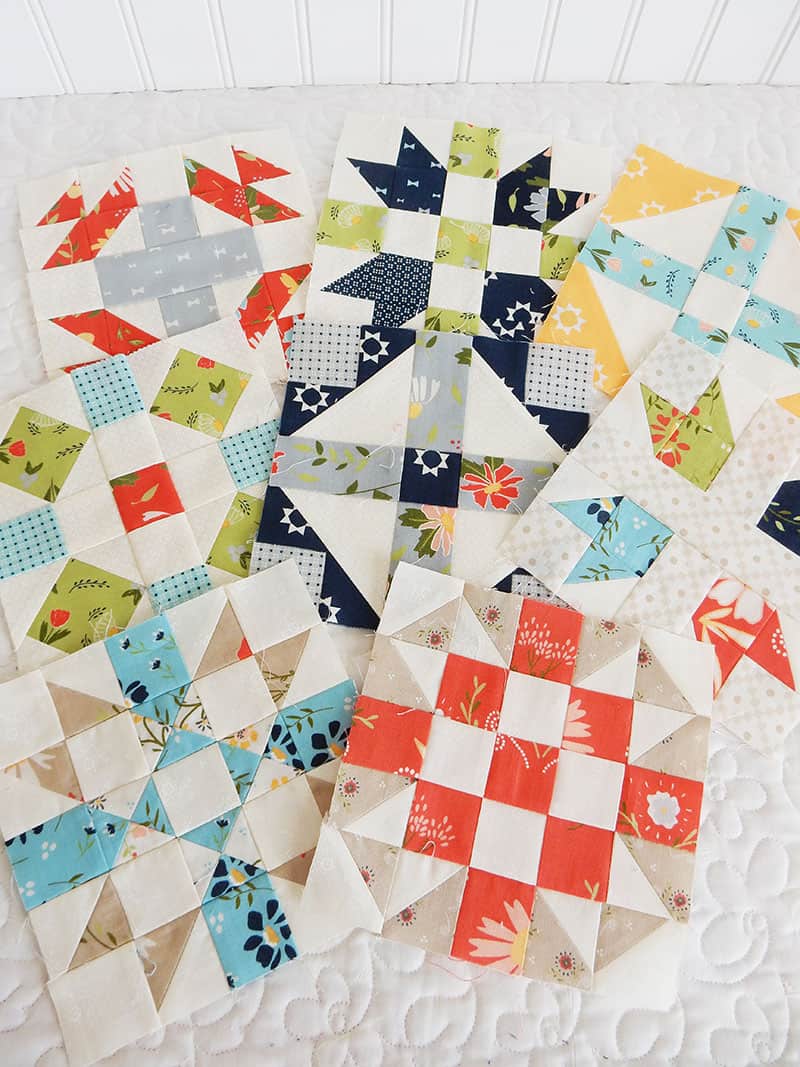 The  mini blocks are always some of my favorites!  And now for the links for the blocks!
A Quilting Life Mystery Block of the Month November 2018 Block Information
More Links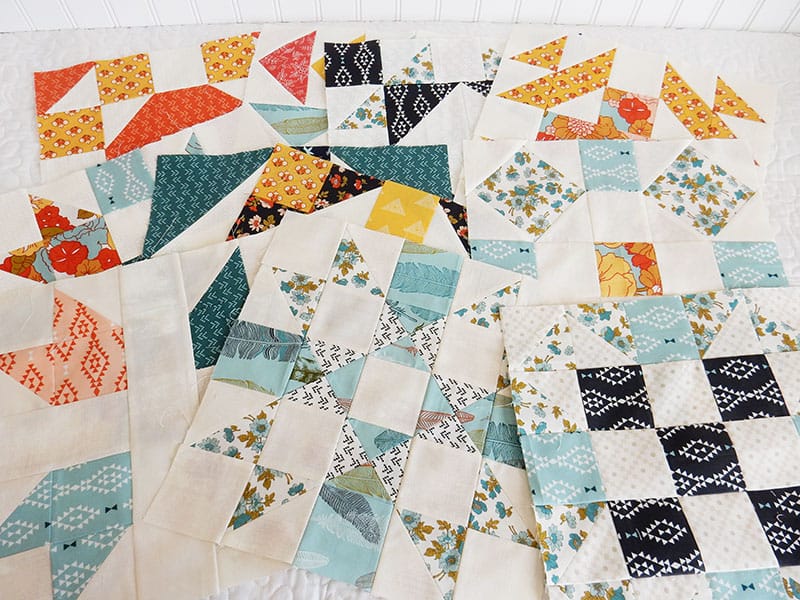 I'm going to try and get the final blocks finished up and photographed before Thanksgiving so I can share them at the end of this month.  And I'll have finishing ideas ready either at the same time or early in December.  Also, remember to download any block patterns you still need, as the patterns won't be available after January.
Thank you to everyone who is quilting along!  I can't wait to see these finished quilts.
A Quilting Life Mystery Block of the Month 2019
Yes, I will have a program for next year!  More information coming in December!
Thanks so much for stopping by!